Located in charming Manitou Springs, Lulu's Downstairs is a fun restaurant, bar, and place for live events. It's a warm and inviting place that's open to all. Lulu's aims to contribute to and support the creativity and growth of the local arts community.
This multifaceted venue officially opened its doors in July 2019. The venue is owned by Marc Benning who had previously helped launch The Side Door located south of downtown. He has also been running Hideaway Studios for the past 25 years and has toured as a musician for 15 years.
Marc's plan for Lulu's Downstairs is to create an amazing atmosphere in the bar, even when there is no live music. He does not want to simply be known as a restaurant. The venue has seen several live events booked including Sasami and Inaiah Lujan when it opened. Apart from music, there have also been live comedy shows.
Onsite Bar

The owner has hired seasoned bartenders to create an original bar menu. Aside from signature cocktails, the bar also serves all the regulars, as well as a variety of local and hard-to-find beers. With a large number of choices, you can be sure you will find a drink you will like. While the main attraction is the bar, Lulu's does offer several 100% vegan options for food.
Below are some highlights of the food menu.
French bread pizza inspired by Bob Petrillose's hot truck in 1960 Ithaca, New York. Variants of the pizzas include the Tina Turner (Olive Spread, Lu's Giardiniera, Garlic Butter, and White Sauce) and the Aretha Franklin (Mushroom, Bell Peppers, Boom Boom Sauce, Lemon Basil Vin, and Bac-Os)
Dinner salads with your choice of dressing
Select desserts including Berries and Whip and Cheesecake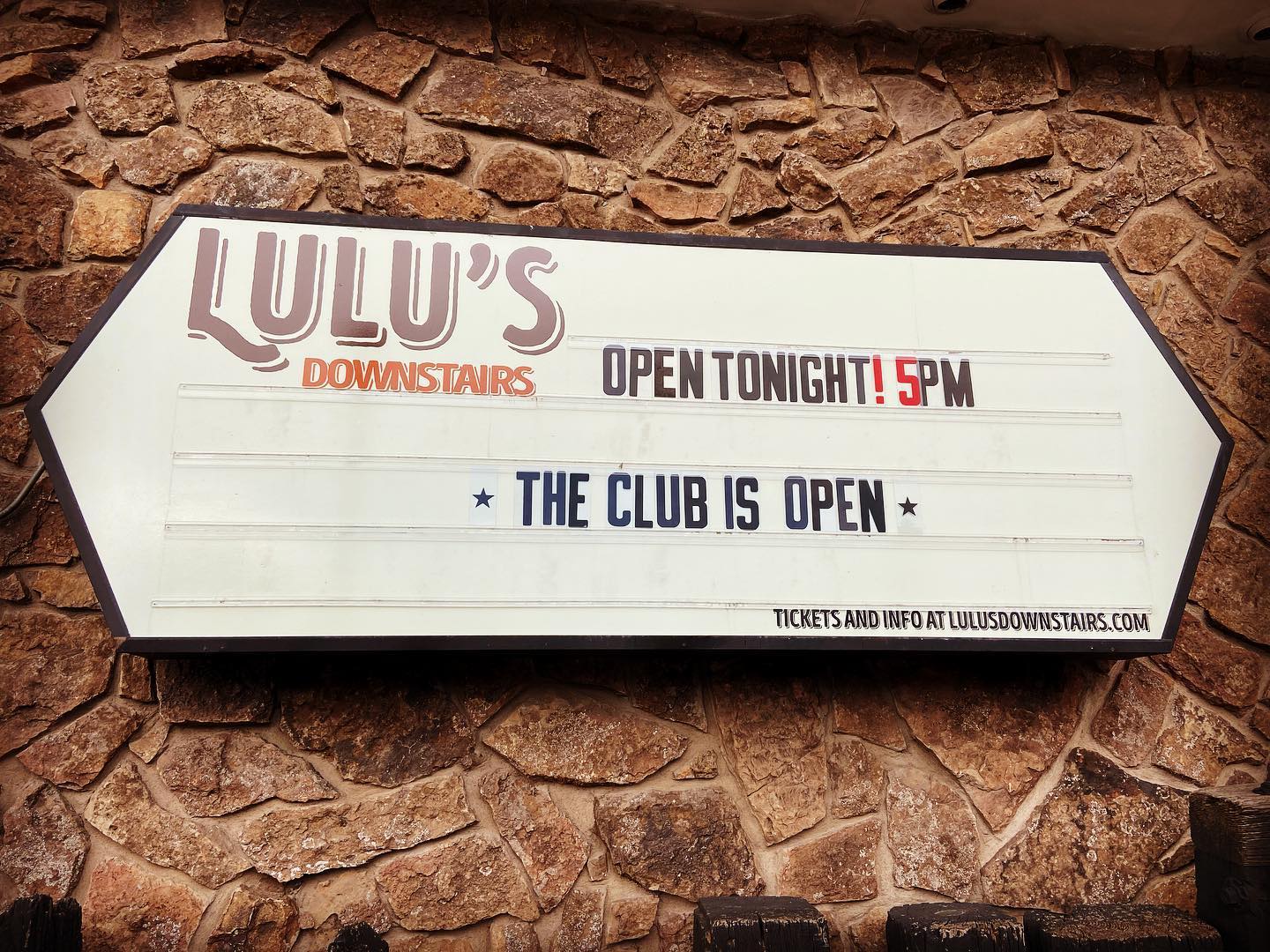 Details
Address: 107 Manitou Ave, Manitou Springs, CO 80829
Phone: 719-424-7637
Season: Year-round
Website: lulusdownstairs.com