Federal lands preserve and promote around a third of Colorado's land. They're usually open to the public year round, sometimes for free, sometimes for a fee. Each offers outstanding recreation and sightseeing. Read our national lands blog or see map.
National Parks in Colorado (4)
Four of Colorado's biggest gems are preserved in national parks. These signature sites have to be on your local bucket list, as they all offer something unique, from high alpine tundra and steep canyons, to cliff dwellings and sand dunes.
National Monuments in Colorado (8)
These eight monuments preserve natural and man-made landmarks.
National Recreation Areas in Colorado (2)
Home to the largest bodies of water in the state, Blue Mesa Reservoir and Lake Granby.
National Forests in Colorado (11)
Colorado's national forests cover millions of acres throughout the Rocky Mountains. View map (jpeg).
National Grasslands in Colorado (2)
Two national grasslands preserve Colorado's natural prairie landscape.
National Wildlife Refuges in Colorado (8)
There are eight national wildlife refuges in Colorado, whose sole mission is to preserve the natural landscapes used for feeding, resting and breeding of local and migratory wildlife. The U.S. has 560 refuges in the National Wildlife Refuge System.
National Conservation Areas in Colorado (3)
National Wilderness Areas in Colorado (42)
There are 42 national wilderness areas, set aside to preserve and showcase nature. See list
National Historic Sites in Colorado (2)
National Historic Trails in Colorado (3)
National Scenic Trails in Colorado (1)
National Recreation Trails in Colorado (33)
There are 34 federally-designated national recreation trails in Colorado. Two of them reside within the Rocky Mountain Arsenal NWR. See list
Guide to National Lands in Colorado
America's federal public lands – "These Lands Are Your Lands". Encompassing almost a million square miles, more than 618 million acres and over a quarter of the U.S. land base, federal public lands are owned equally by all Americans. And Colorado has its fair share, so enjoy!
With four national parks, eight national monuments, two national recreation areas, eleven national forests, two national grasslands, forty-two national wilderness areas, three national conservation areas, and eight national wildlife areas, on top of various other federal lands, there's plenty of space for everyone. An $80 Interagency Annual Pass grants you admission to all federal areas that charge an entry or day use fee.
National Parks
National Monuments
National Recreation Areas
National Forests
National Grasslands
National Wildlife Refuges
National Conservation Areas
National Wilderness Areas
National Historic Sites
National Historic Trails
National Scenic Trails
National Recreation Trails
Various government organizations oversee different areas:
Bureau of Land Management (BLM)
In addition to the areas managed by the USFS, a lot of federal land is run by the BLM. They oversee 8.3 million acres of BLM public lands. BLM lands provide endless recreation and open space. They manage three national conservation areas, five wilderness areas, two national trails and the Canyons of the Ancients National Monument.
National Park Service (NPS)
Yellowstone was the first national park, established March 1, 1872 by Congress. By 1916 there were 35 national parks and monuments. That year President Woodrow Wilson signed an act creating the NPS. This "Organic Act" reads:
This "Organic Act" states that "the Service thus established shall promote and regulate the use of the Federal areas known as national parks, monuments and reservations…by such means and measures as conform to the fundamental purpose of the said parks, monuments and reservations, which purpose is to conserve the scenery and the natural and historic objects and the wild life therein and to provide for the enjoyment of the same in such manner and by such means as will leave them unimpaired for the enjoyment of future generations."
U.S. Fish & Wildlife Service (USFWS)
The USFWS manage the fishing and hunting throughout the country. They set rules, guidelines and season dates. In addition to this management, they also oversee some federal land, including the national wildlife refuges.
U.S. Forest Service (USFS)
The USFS manages the bulk of Colorado's public land, most notably its stunning national forests.
Featured national lands blog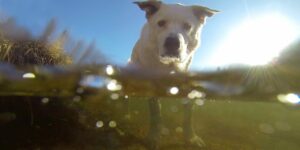 Taking Colorado by Four Paws (and a Leash) – The bountiful beauties of this awe-inspiring state were practically made to be explored with a dog bounding along by your side. Rover.com even named Denver the most dog-friendly city in America…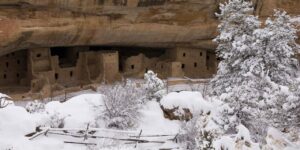 5 Reasons to Visit Mesa Verde this Winter – In the A.D. 1200s, the cliff dwellings of Mesa Verde were home to ancestral Pueblo Indian people. Today, visitors come from all over the world to explore the archaeology preserved at Mesa Verde National Park…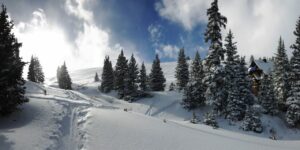 Adventure Year Round to a 10th Mountain Backcountry Hut – Plan your next mountain adventure with the 10th Mountain Division Hut Association. Choose from 34 backcountry huts connected by over 350 miles of trails accessible to hikers, mountain bikers…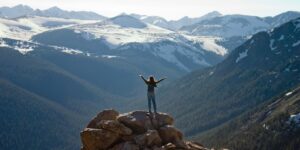 Save these Days: Free Colorado Attractions – There are a lot of free things you can do in a state like Colorado. You can camp under the brightest stars or hike up the highest peak, without ever dropping a dime. And if you remember these dates…
Some national lands related activities
Find a local park to explore, or take a trip to one of over 40 state parks. Scenic drives pass through many national forests and by numerous landmarks.