No matter when or where you go in Colorado, the landscapes are usually beautiful. Some roads in Colorado are designated as scenic byways and are particularly outstanding. Read our scenic drives blog.
Scenic Byways in Colorado
Twenty-five routes are designated as national scenic byways, and countless other roads are worth taking. Most are free, while some including Mt Evans, Pikes Peak and Trail Ridge Rd, charge a fee. Many are accessible year round, while some are seasonal.
Guide to Scenic Drives in Colorado
Late spring through fall is the best time to travel, though some of these scenic drives are open year round. Located along many of them are outstanding attractions, from spooky ghost towns to world-class fishing, and majestic waterfalls to alpine peaks.
Colorado features twenty-five designated national scenic byways. These are the safest bet for a guaranteed glorious views and well maintained roads. However, it's often best to get off the beaten path and explore the hidden side of the Colorado Rockies. Choice is yours. Carry a detailed map and play it by ear!
Colorado driving tips
Always be sure to fuel up, towns are often far apart in the mountains, and cell phone reception is spotty.
Carry a map. They are free at visitor centers and usually any place with a rack of brochures.
Better than a free map is a Colorado road atlas, showing all the little roads that the more you travel the more you need to know.
Good tires, air pressure, keep a well maintained vehicle.
Colorado's 25 scenic and historic byways (CDOT)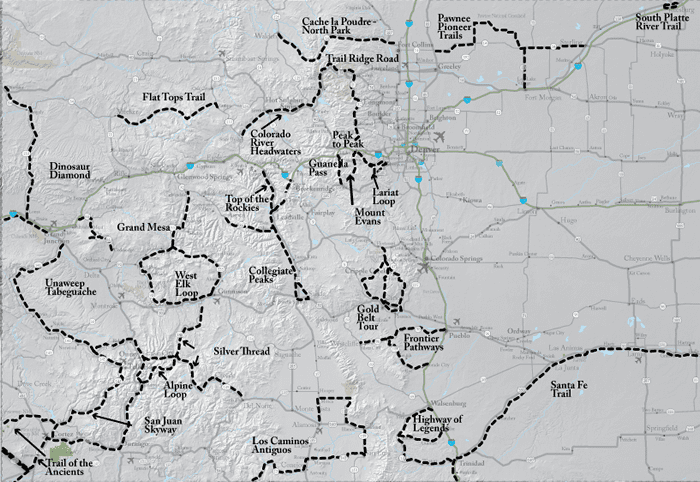 More information on scenic byways can be found at coloradodot.info.
Featured scenic driving blog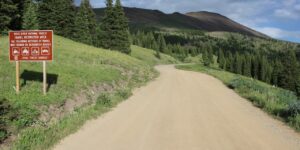 Driving over Boreas Pass to Breckenridge – Pronounced Bore-ays, Boreas Pass is a stunning 22-mile drive through Colorado's central Rockies, connecting Park and Summit counties. It links the historic village of Como to the thriving resort town of Breckenridge.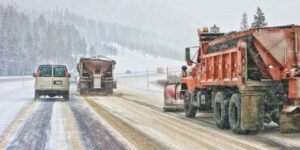 11 Winter Driving Tips for Colorado's Rockies – Driving during tough winter conditions in Colorado is tricky, so to curtail those risks as much as you can, follow these eleven trips for safe driving. You'll avoid a host of problems if you have your car winterized…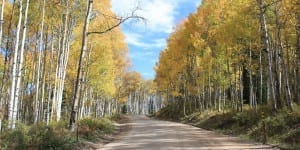 Falls Colors On Kebler Pass – This seasonal mountain highway connects Crested Butte with Paonia. The drive over Kebler Pass takes nearly two hours. It's a fairly high pass at 10,007 feet that leads through spectacular alpine terrain. Peaks tower in the distance…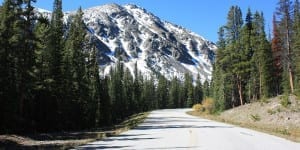 Autumn Drive Over Cottonwood Pass –
Cottonwood Pass is a high mountain route over the Continental Divide. It's an easy drive beginning in either Buena Vista or Almont. From Buena Vista the road quickly climbs to its summit of 12,126 feet. It then turns to dirt…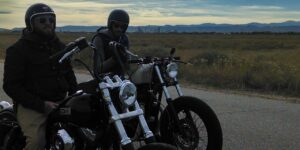 4 Winter Motorcycle Rides from Denver – Once winter sets in, it feels like an eternity before riding your motorcycle is an option. On the rare chance that we do get a day or two of good weather, it's nice to know there are some rides that aren't riddled with gravel…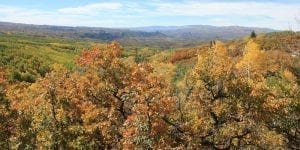 11 Colorful Autumn Drives in Colorado – Come September and the aspens begin to glow! Fall is one of the best times to tour the Rockies. The leaves usually begin changing in early September and last no longer than mid October. It all depends on the weather…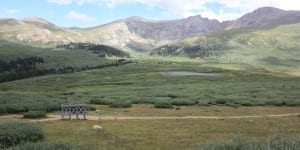 From I-70 to 285: Guanella Pass Scenic Byway – Guanella Pass is a remarkable drive between two major highways. This national scenic byway connects I-70 and Georgetown, to the north, with Highway 285 and Grant, to the south. It begins directly from downtown…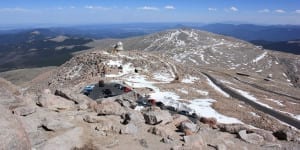 Driving the Mount Evans Scenic Byway – The Mount Evans Scenic Byway is the highest paved road in Colorado, at 14,130 ft. Colorado's "New Switzerland" opened by 1930. It was built as a result of Pikes Peak Highway and Denver's competition for tourists…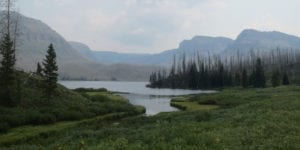 Getting Lost on the Flat Tops Trail Scenic Byway – The Flat Tops Trail is a remarkable place to get away to and enjoy nature in Northwest Colorado. Connecting Meeker and Yampa, this 82 mile byway is suitable for mostly all cars.The drive takes anywhere…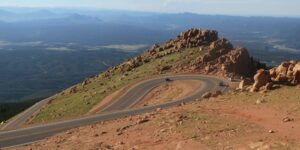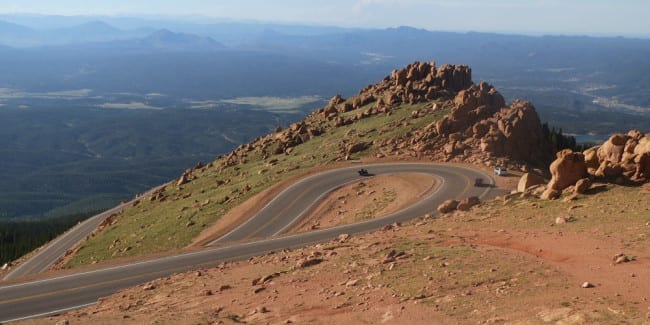 Up, Up, Up Pikes Peak Highway – Any trip to Colorado Springs would not be complete without a visit to Pikes Peak. The road was constructed in 1915 and has been a world-renowned attraction since. An earlier road, the Pike's Peak Carriage Road…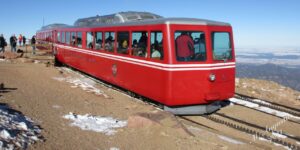 Riding High along the Pikes Peak Cog Railway – All good things must eventually come to an end. With snowpack at most of the Colorado mountains dwindling on non-existent; the ski season is nearly over at almost all of the resorts. In this unfortunate winter…
Some scenic driving related activities
Places like Black Canyon of the Gunnison and Mesa Verde National Parks have stunning auto tours. Or see the countryside the way the settlers did, by train. Railroads can be found in many mountain towns.