In south central Colorado, two neighboring mountain passes are often combined to be known as "La Veta Pass". They connect the railroad towns of La Veta to the east with Fort Garland to the west.
Both drives are open to automobiles and make for a great auto tour. You can take one pass west and the opposite east. The unpaved section of the Old La Veta Pass is recommended for high-clearance vehicles though.
(Old) La Veta Pass – The official La Veta Pass can be accessed by an unpaved road (or via the Rio Grande Railroad) and is also known as "Old La Veta Pass".
(New) North La Veta Pass – Roughly a mile and a half north of La Veta pass along US 160, drivers can summit North La Veta Pass, which is sometimes referred to as "New La Veta Pass". The New La Veta Pass sits at a slightly higher elevation, 9,413 ft, than the Old La Veta Pass, 9,380 ft.
La Veta Pass may be confused with Colorado's Veta Pass, which is located along the same railroad line, roughly 8 miles to the south. It summits at an elevation of 9,220 ft, making it the highest still-operating freight railroad pass on the continent.
History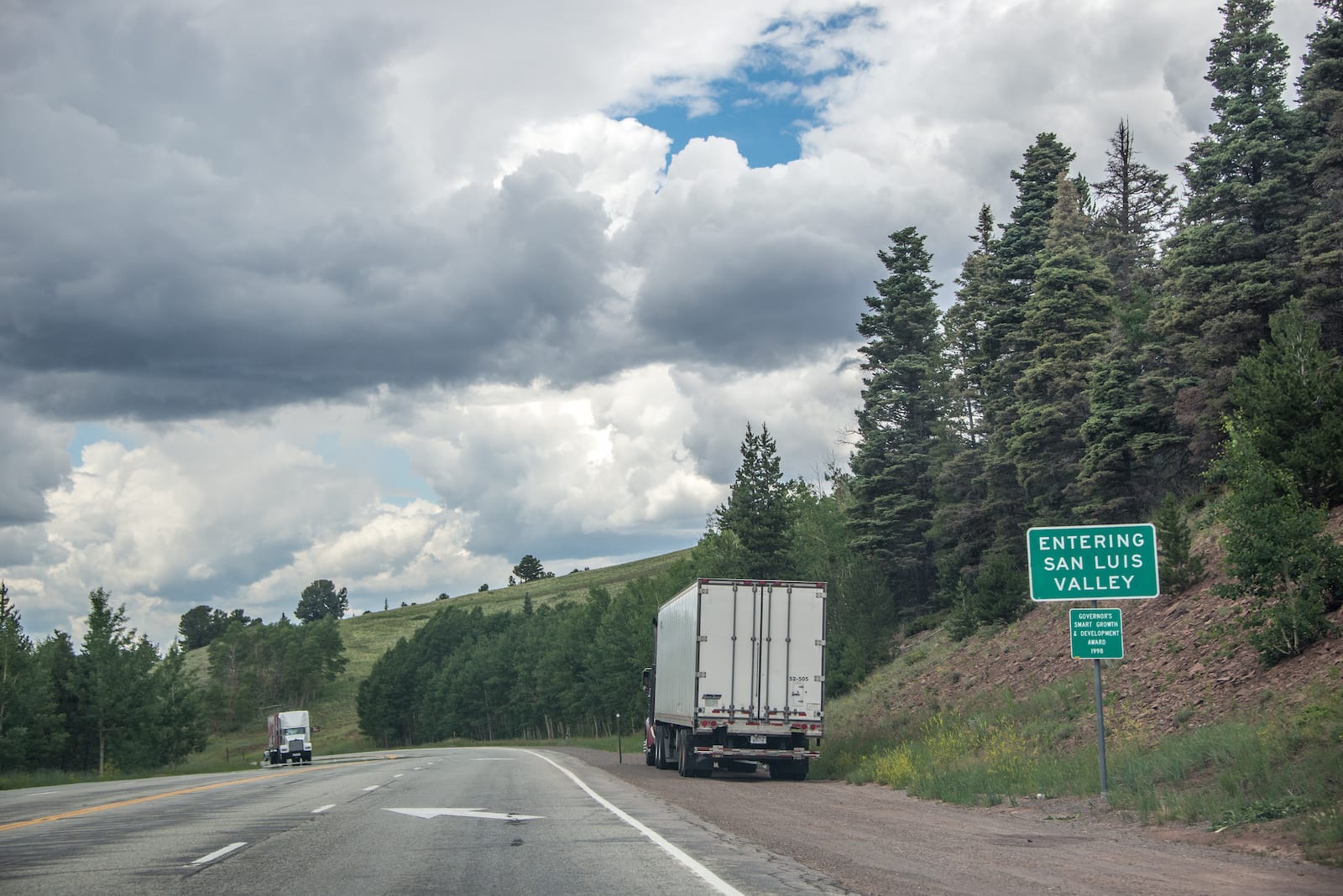 Before European settlers, La Veta Pass served as a gathering point for many Native American tribes including the Ute, Navajo, and Cheyenne tribes. Throughout the 1800's the pass became popular among trappers and miners exploring the territory.
In 1877, the high elevation Rio Grande Railroad was completed and brought many tourists and businessmen over the pass. A small community developed in the area, though many of the buildings have been destroyed by fire.
In 1962, US Highway 160 was officially opened, traversing the new "North La Veta Pass." This paved road now serves as the main vehicular route through the area.
La Veta Pass Accessibility
New La Veta Pass can be easily traversed via US Highway 160. The route is paved and is typically open all year round. For most drivers, La Veta is very easy to traverse. The road is free of sharp turns or steep grades.
To summit the Old La Veta Pass, you will have to turn off US 160 onto the unpaved County Road 443. The route is lightly traveled but is still accessible to vehicles.
Seasonality – La Veta Pass is open all year round. However, in the winter, motorists may be limited to only sumitting New La Veta Pass, as Highway 160 is much more maintained than Co Rd 443.
Vehicle Restrictions – There are no vehicle restrictions on US Highway 160 leading up to North La Veta Pass. Likewise, Co Rd 443 is accessible to all passenger vehicles, though high clearance vehicles are strongly encouraged.
Activities near La Veta Pass
Curious travelers can visit the Uptop Historic District, which is a ghost town that sits upon (Old) La Veta Pass. To get to the historic site, you can enjoy the scenic drive on County Road 443, which features tree-lined roads and stunning views of the Sangre de Cristo Mountains. In town, you can get a peak into Colorado history by viewing both the well-maintained and fire-damaged buildings.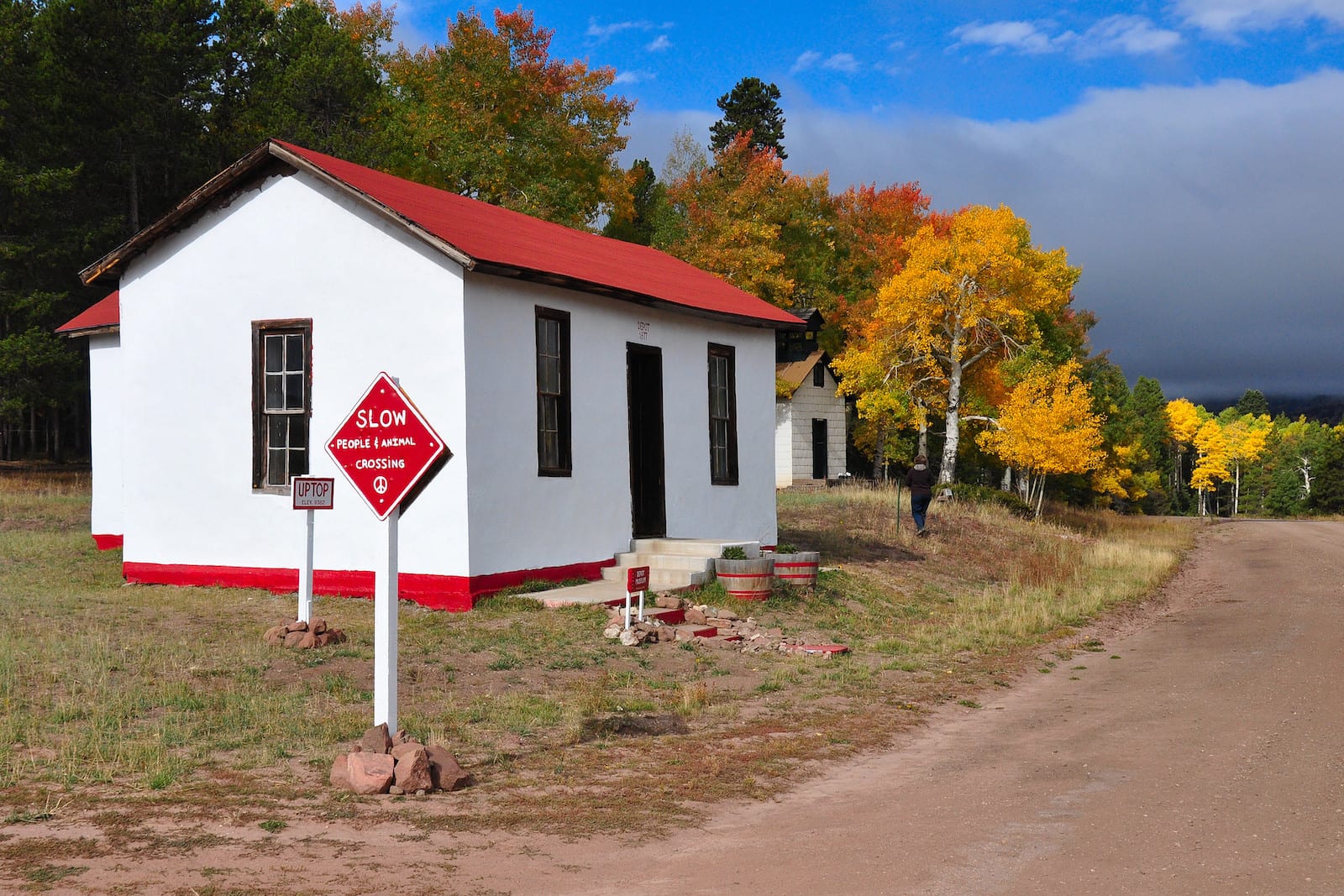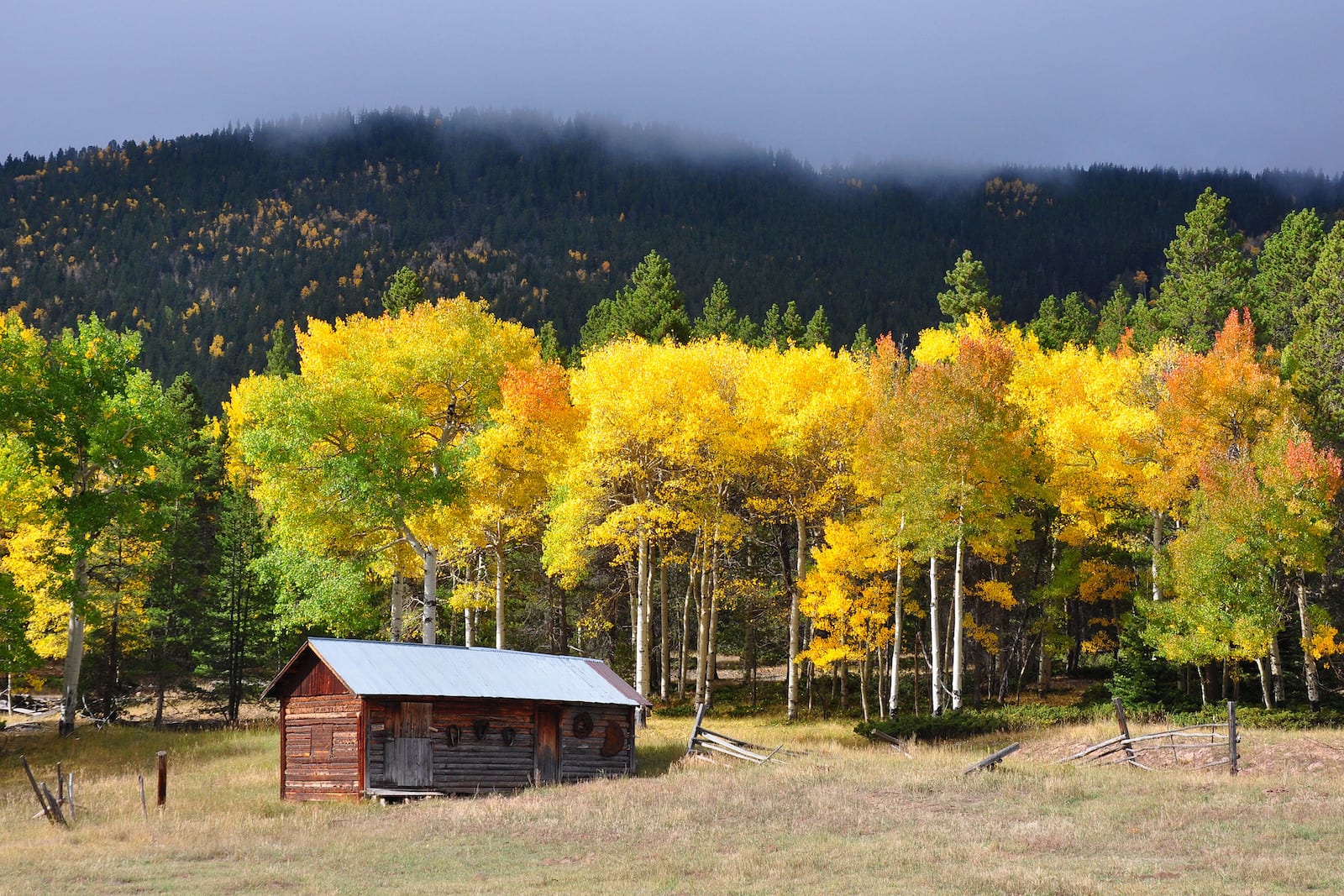 Details
Address: US 160 between La Veta and Fort Garland, CO (North/New La Veta Pass)
Address: County Road 443 between La Veta and Fort Garland, CO (Old La Veta Pass)
Season: Year round
Elevation: 9,380 ft (2,860 m) or 9,413 ft (2,869 m)
Mountain Range: Sangre de Cristo Mountains
Coordinates: 37°36′50″N 105°11′21″W
Access: US 160, Co Rd 443 or via the Rio Grande Railroad