Situated at 7,936 feet, Fort Garland is called the "Gateway to the San Luis Valley" because it's the first town you come to after La Veta Pass on Highway 160. It sits at the eastern border of the San Luis Valley in south-central Colorado.
This Costilla County town is located at the southern end of the Sangre de Cristo mountain range. The census-designated place (CDP) had a population of 607 in 2020. There is a Fort Garland Post Office with a zip code of 81133.
Although the population is small, there are a number of commercial businesses in its downtown historic district. There are a couple of gas stations, the Old Fort Market grocery store, marijuana shops, a liquor store, a hardware store, restaurants, and antique shops.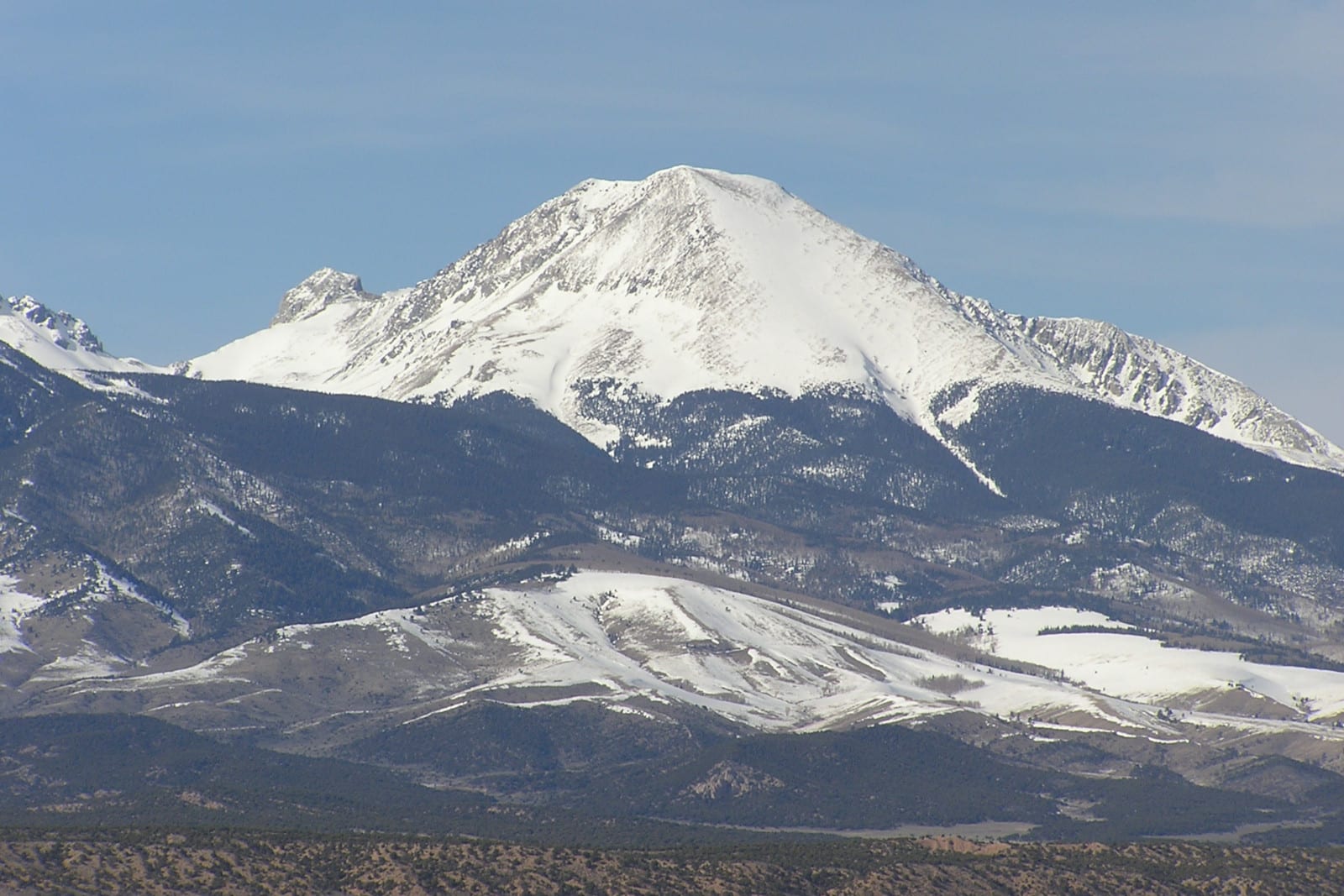 Like other communities in the San Luis Valley, the town attracts a lot of creative types, ranging from artists and painters to crafters and musicians.
There is a Blanca/Fort Garland Community Center open year-round to locals and tourists alike. Daily, monthly and annual passes can be purchased. The Entrada Visitor Center has information on all of the San Luis Valley's top attractions, including the UFO Watchtower, Gator Farm, and the Sand Dunes.
History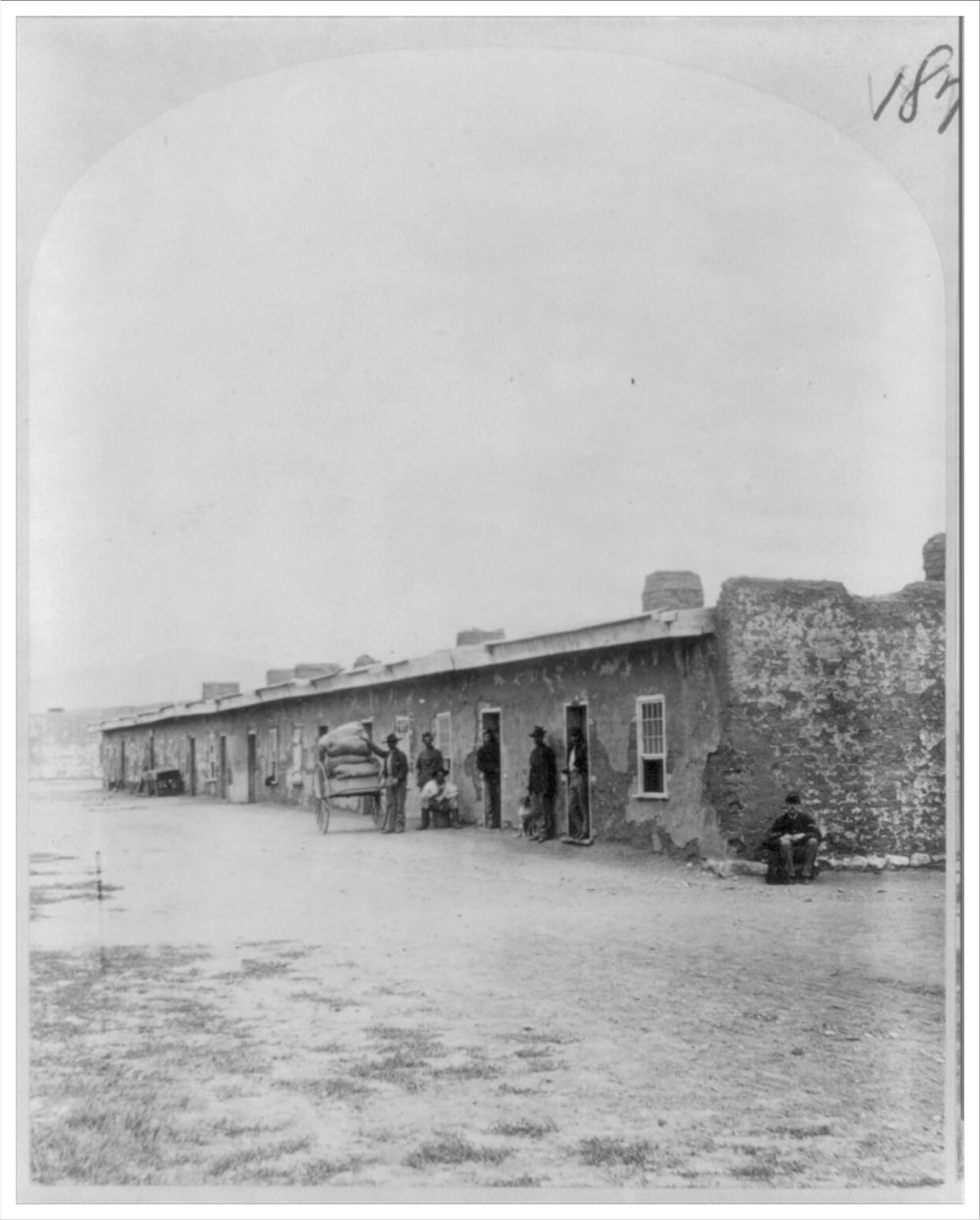 Established in 1858, Fort Garland was built to manage the conflict between white settlers and the Utes that lived in the San Luis Valley. A team of volunteers from New Mexico along with Colonel Kit Carson were stationed at this fort and managed to negotiate a treaty with the Utes in 1867.
Almost 10 years later, the two groups in the valley still couldn't find common ground and the Ninth Cavalry was called in to prevent the conflict from escalating. Eventually, this group assisted in the relocation of white settlers from Ute land.
The issues reached their peak in 1879 when the local Indian Agent and his family were taken captive by the Utes. The agent died and his family was released. After this incident, the Utes and Natives were forced into reservations and the fort was abandoned in 1883.
Today, the Fort Garland Museum showcases many artifacts and original structures from a long period of conflict. There have been several excavations to discover more information about life in the fort during earlier times.
Main Attractions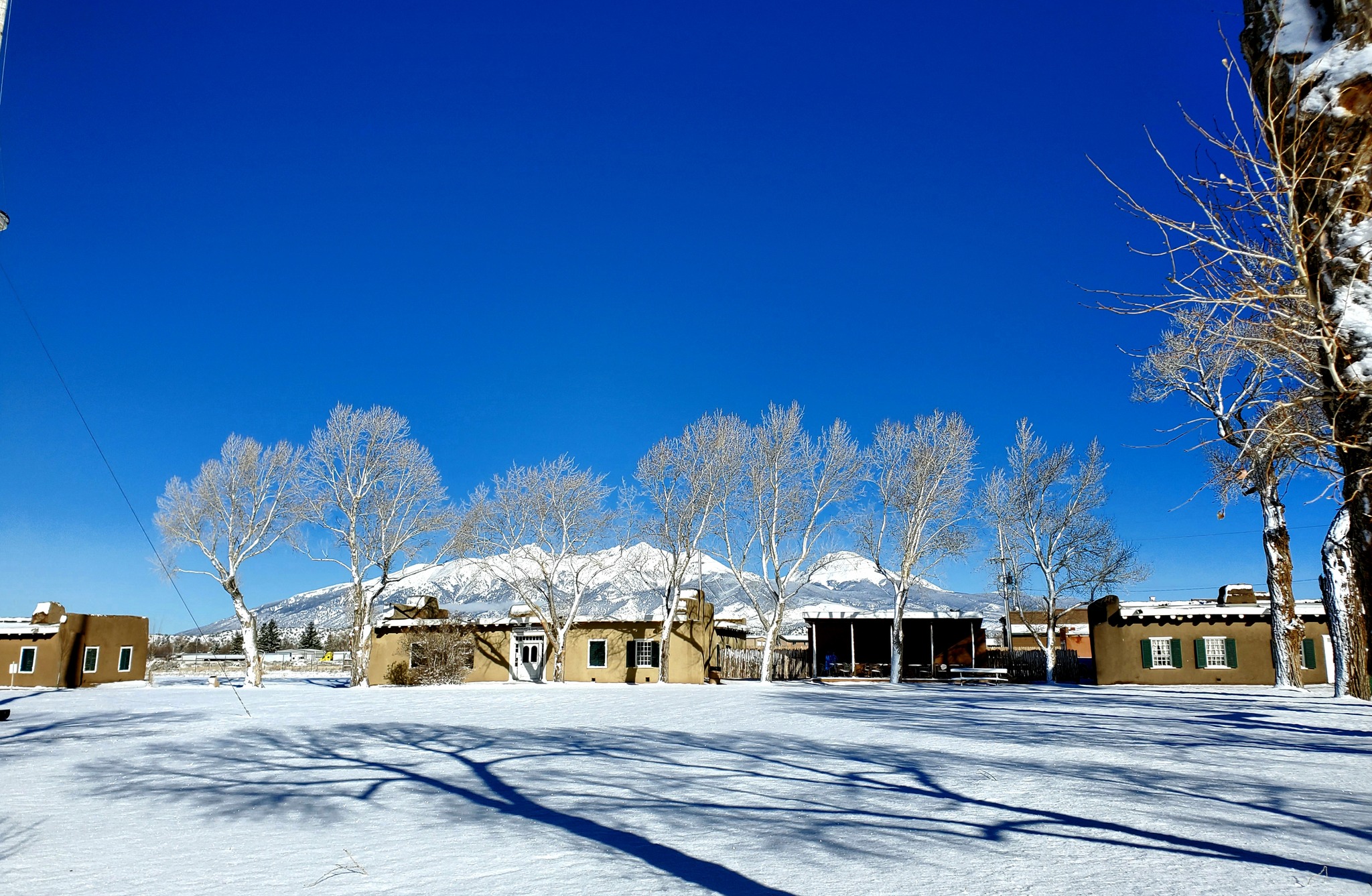 Fort Garland Museum and Cultural Center – The museum preserves and showcases the history of the town and San Luis Valley. There are historic ruins and buildings from the original fort on display, as well as in-depth historical information about the surrounding towns.
Los Caminos Antiguos – Fort Garland is located on this historic scenic byway, spanning a total of 129 miles through southern Colorado and into New Mexico. It features many historically significant places in the state, including the oldest community and the oldest parish.
Recreation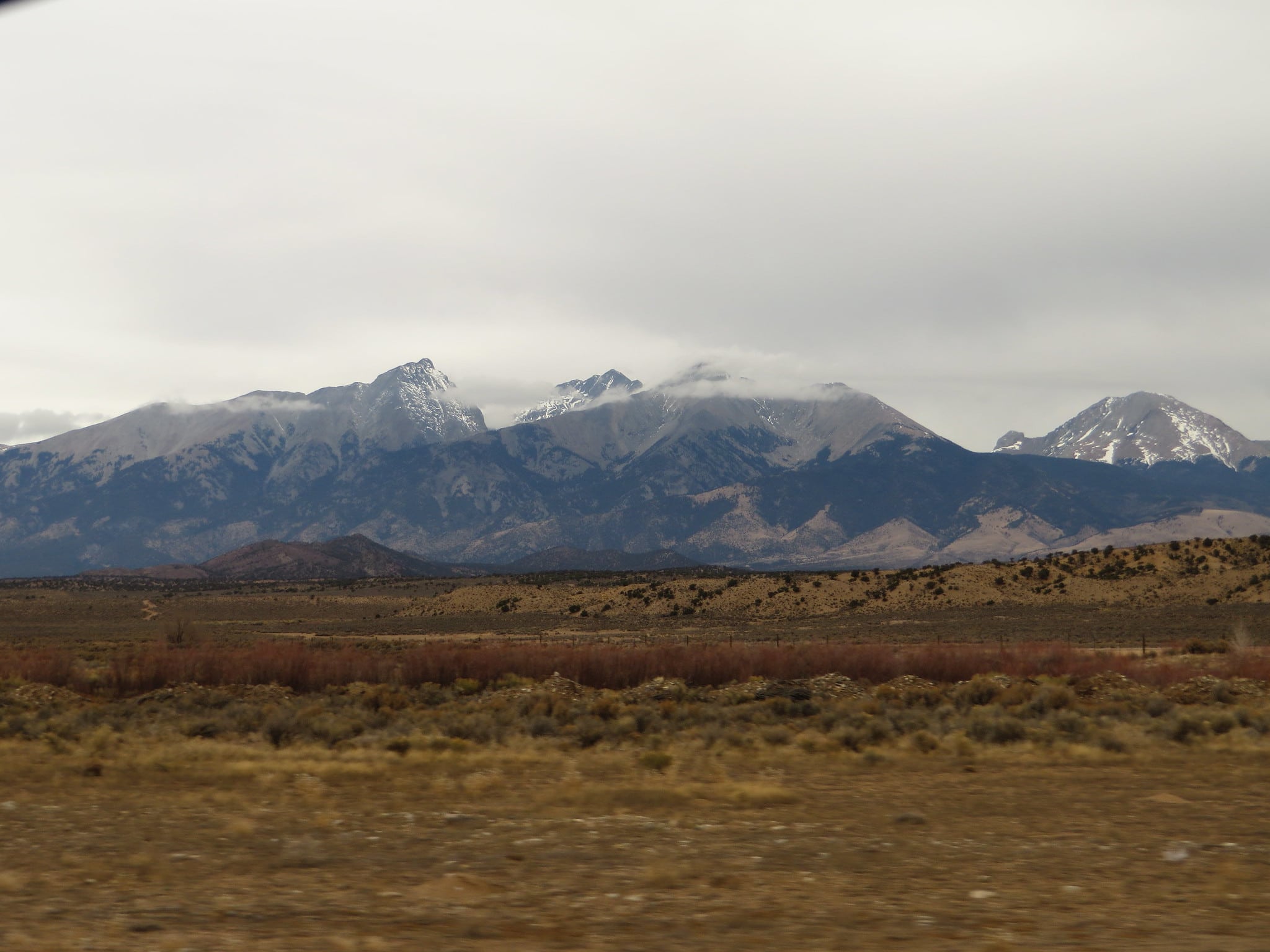 Camping – 
If you're traveling with an RV, Ute Creek RV Park might be the most convenient option for you. They are located right on the creek and have a separate tent campground as well.
Campe Diem is a privately owned campground with a friendly host that is able to accommodate both car and tent camping. Many of the sites have beautiful views of the Great Sand Dunes as well.
Smith Reservoir State Wildlife Area has three dispersed camping sites along the shoreline of the lake. Spots are first-come, first-served and there is space for both tent and RV setups.
Fishing –
Mountain Home Reservoir is 10 minutes south of town and is a serene spot to fish with gorgeous scenery.
Smith Reservoir SWA is a short drive west and offers a high elevation lake with over 14,000 square feet of water to explore. There are many types of trout to catch either from the shoreline or a boat.
Hiking –
Blanca Peak is an impressive trail if you're looking to tackle a challenging route. It totals 19.8 miles out and back and has an elevation gain of over 6,500 feet.
Zapata Falls is a short hike to a rushing waterfall on the way into Great Sand Dunes National Park.
Accommodations

This section contains referral links. If you click through and take action, we may receive a commission, at no additional cost to you. 
Mountain View Motor Inn – Relaxed, locally-owned roadside motel that is a great place to rest on your way to the Great Sand Dunes. The rooms are spacious and they even offer sandboard rentals.
The Lodge Motel – This one-story rustic motel is an affordable option for any type of traveler. The hosts are accommodating and very welcoming.
Read more about the best hotels in Fort Garland.
More accommodations can be found 25 minutes to the west at one of Alamosa's best hotels.
Dining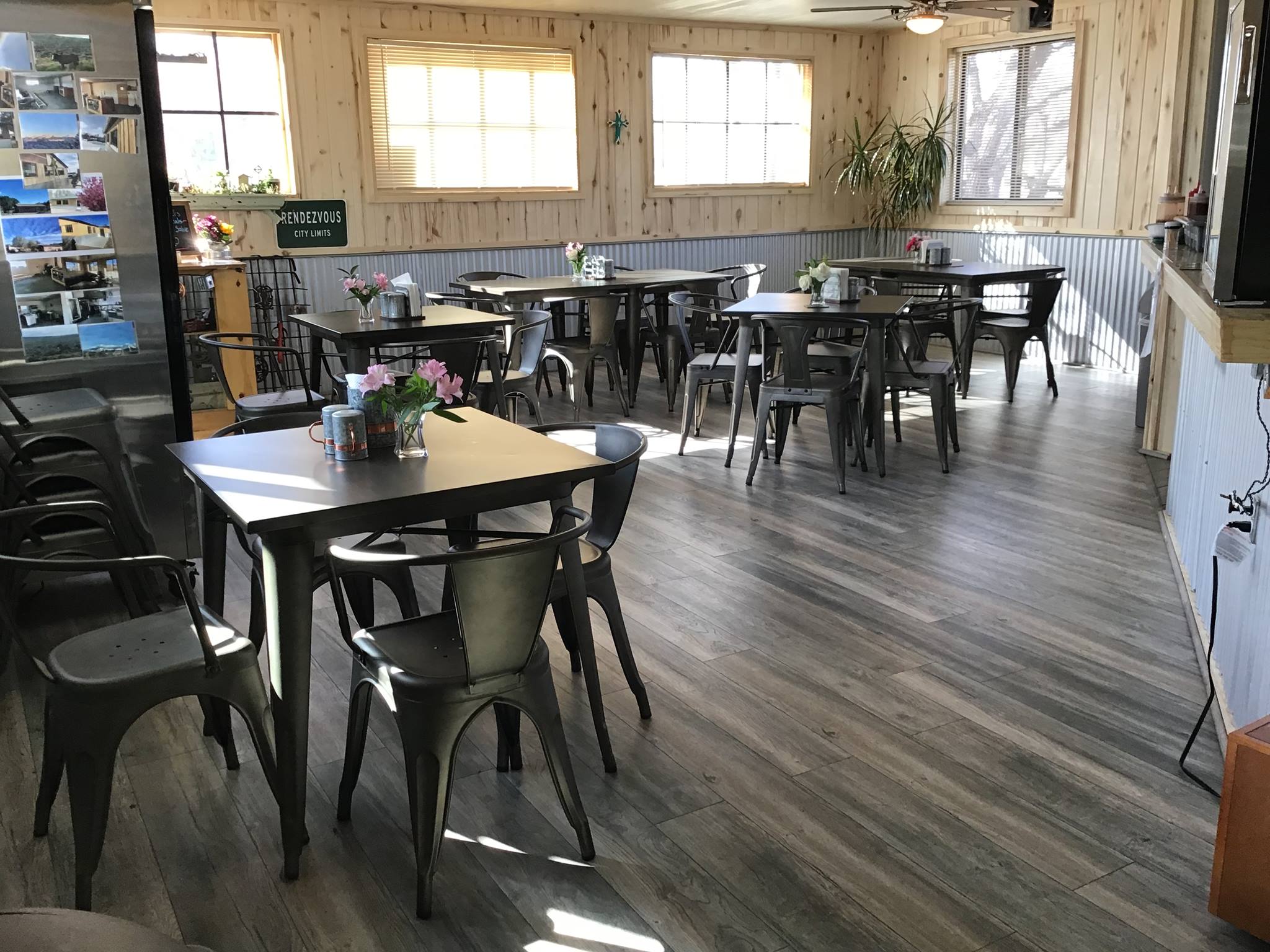 Rendezvous BBQ – The best barbecue you'll find in the San Luis Valley, Rendevous has smoked meats, homemade sides, and friendly staff.
All-Gon Restaurant and Pizzeria – This restaurant has a large menu full of different cuisines, from Mexican to hamburgers and Italian.
Dels Diner – Cozy, locally owned breakfast cafe with hearty portion sizes. The perfect place to stop and refuel before you start the day.
Activities near Fort Garland
Federal Lands:
Hot Springs:
Landmarks:
Museums:
Public Parks:
Railroads:
Scenic Drives:
State Wildlife Areas:
Towns:
Transportation:
Waterfalls:
Wildlife:
Latest in Fort Garland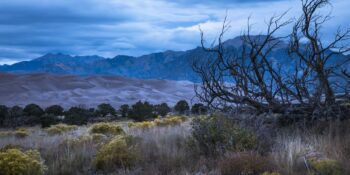 A bit supernatural and mysterious, the mystical San Luis Valley is one of the more unusual…