The Monte Vista National Wildlife Refuge is a haven for wildlife in the southern San Luis Valley. It's located just south of Monte Vista, and east of Alamosa. The massive high-basin stretches 50 miles east to west, and 100 miles north to south, at an average elevation of 7,800 feet.
There are two other wildlife refuges in the San Luis Valley, Alamosa, which is open to the public, and Baca, which is on private land.
National Wildlife Refuge in Rio Grande Co.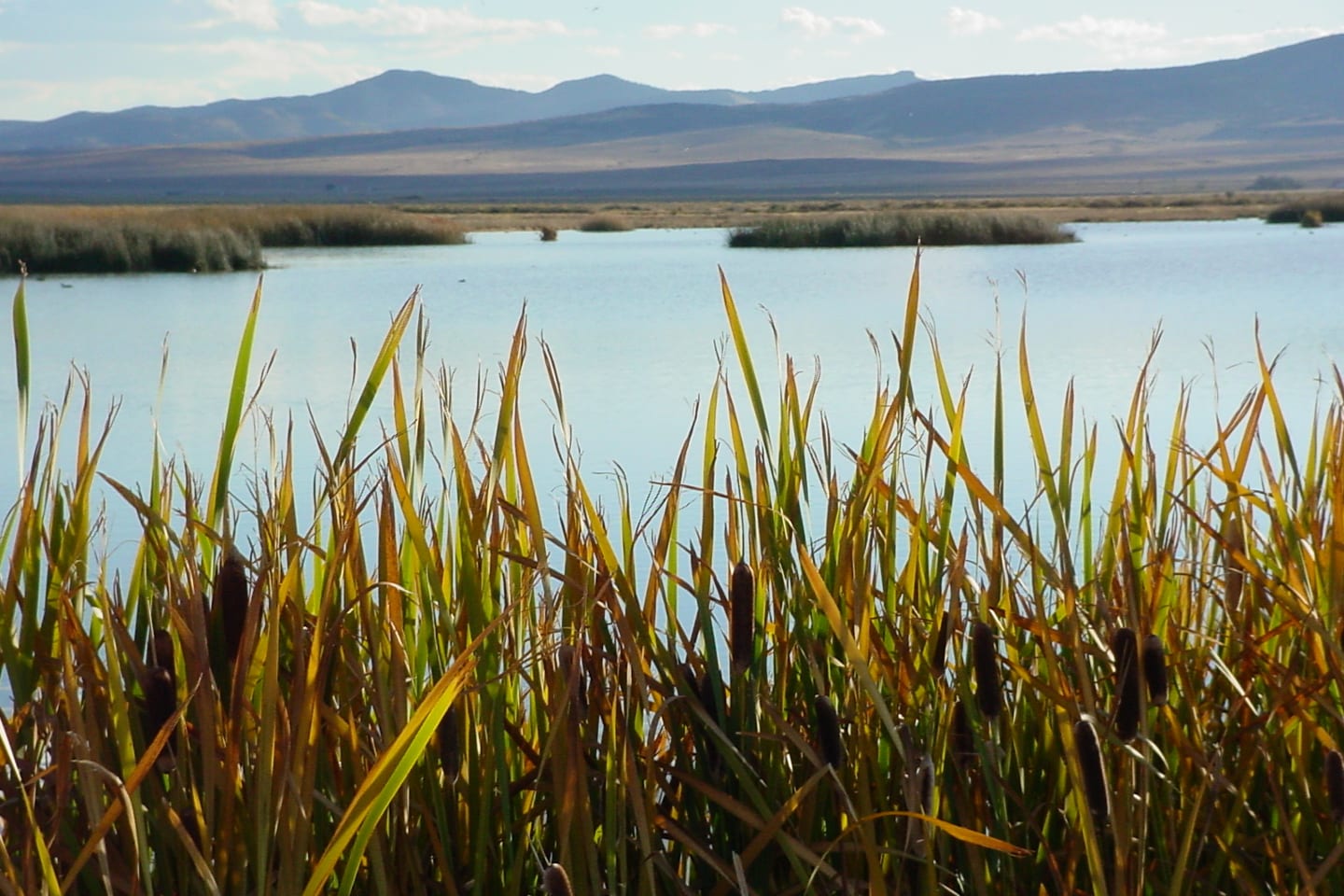 Consisting of high mountain prairie and marshes, the wetlands at Monte Vista NWR are artificially made and carefully maintained. More than 200 species of wildlife use the grounds for breeding, feeding, and shelter. There's a variety of waterfowl, both native and migratory, that rely on the wetlands.
The refuge is probably the most notorious for the Monte Vista Crane Festival, which occurs annually in March. Three days of events are centered around thousands upon thousands of migratory sandhill cranes on their yearly trip through the San Luis Valley.
Activities in Monte Vista NWR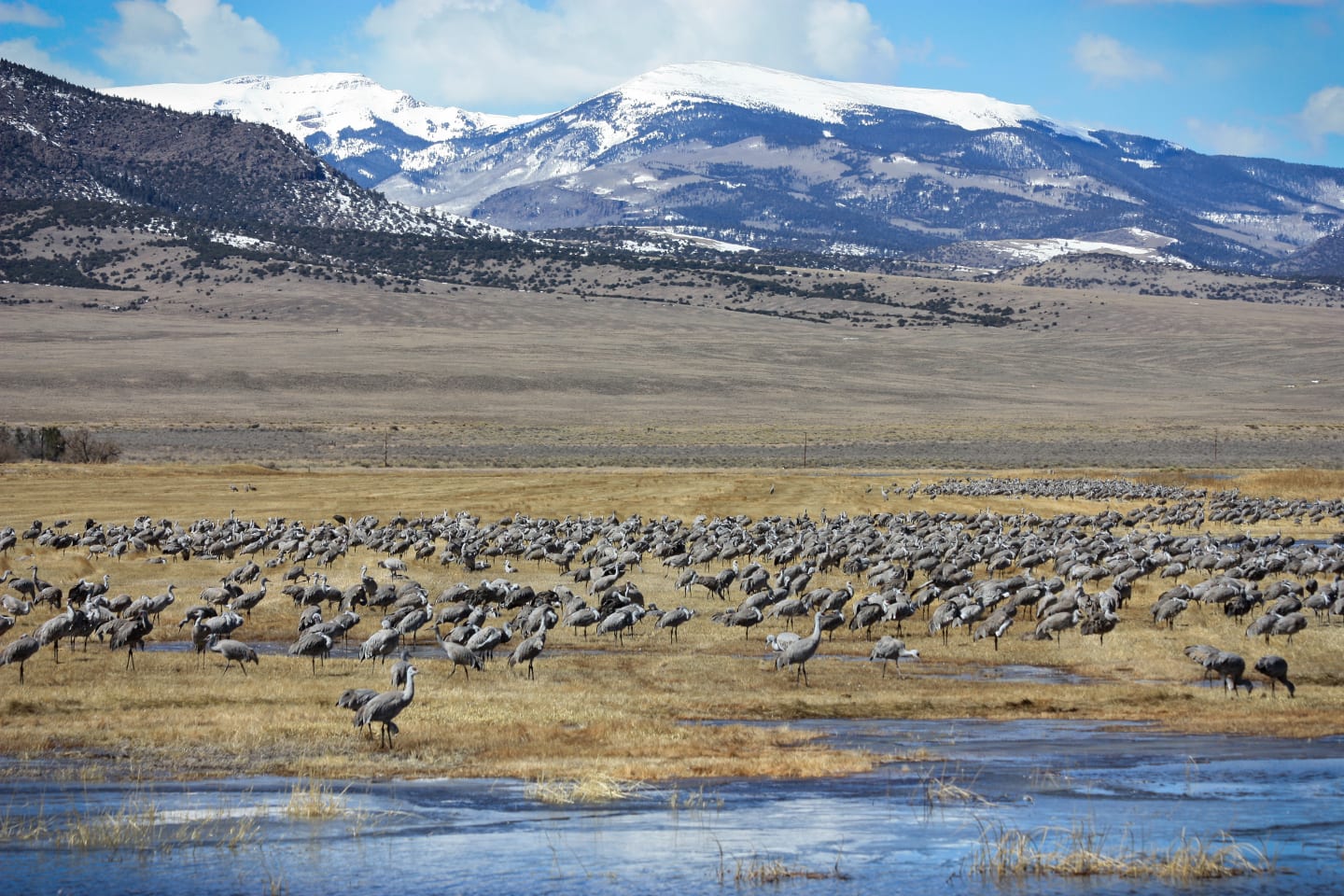 Fishing: Not permitted, except for one day in June, "Take A Kid Fishing Day".
Hiking: A nature trail meanders around the refuge.
Hunting: Most hunting exists in the wetlands for waterfowl. Follow federal, state, and local rules and seasons. There is a waterfowl hunting blind for handicap accessible, which can be reserved.
Scenic Drive: A four-mile auto tour route is the quickest way to see across the park. It's open year-round, weather pending. There are also several pullouts on Highway 15 and County Road 85, which overlook the refuge. Numerous interpretive panels exist on both the auto tour and highway pullouts.
Wildlife Viewing: Whether walking or driving, it's easy to spot wildlife here. Between March and November, when the wetlands are most flooded, are the best times to see the migratory waterfowl on the auto tour. See yellow-headed blackbirds looking after their babies on the nature trail.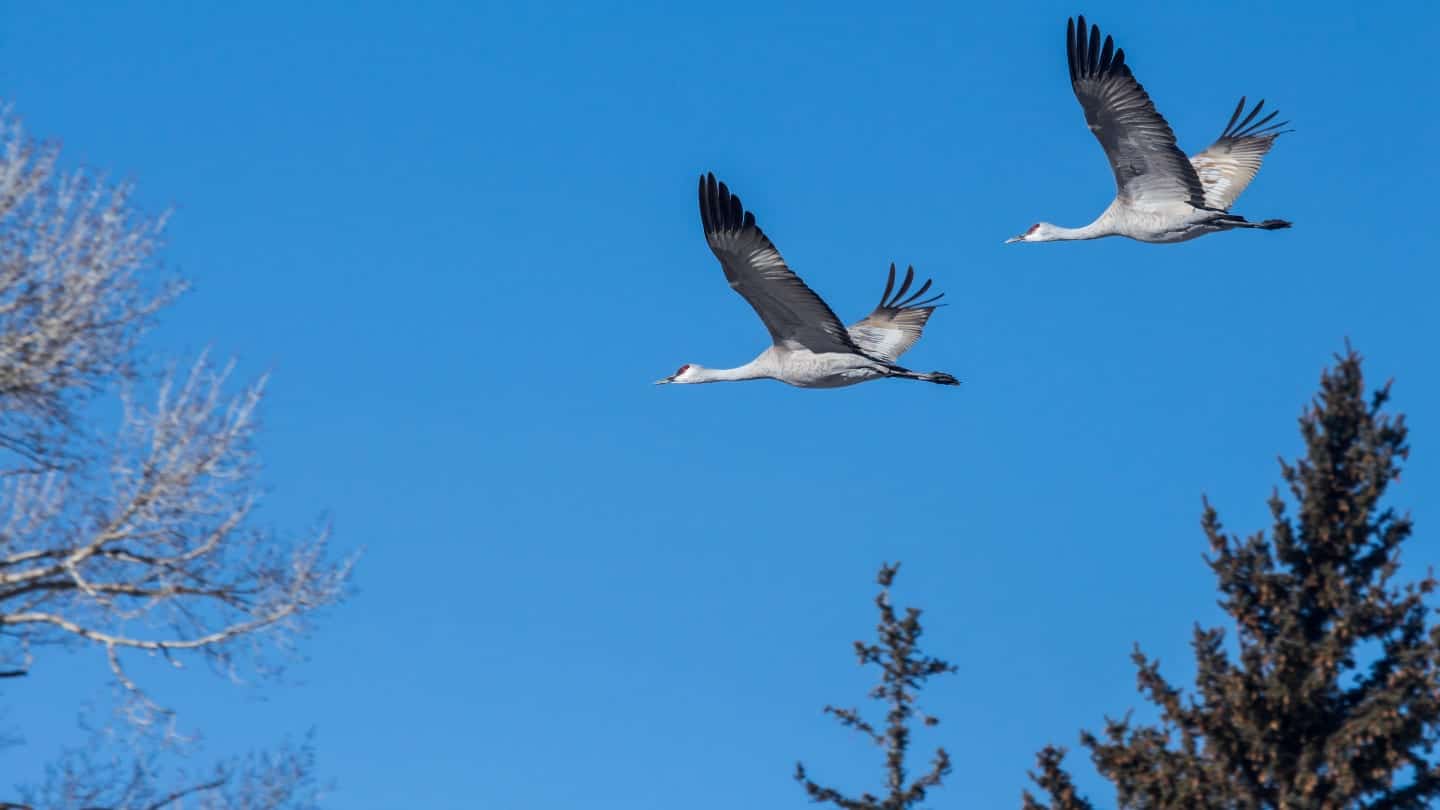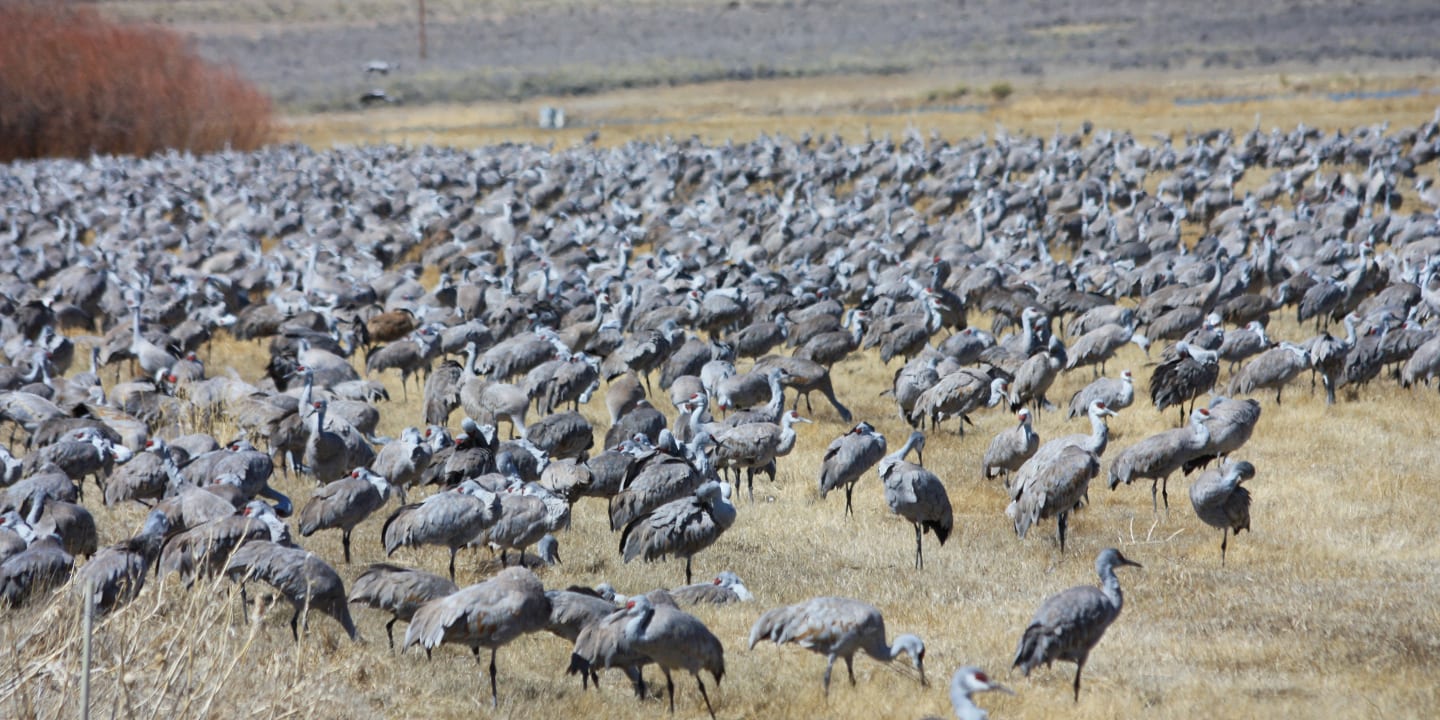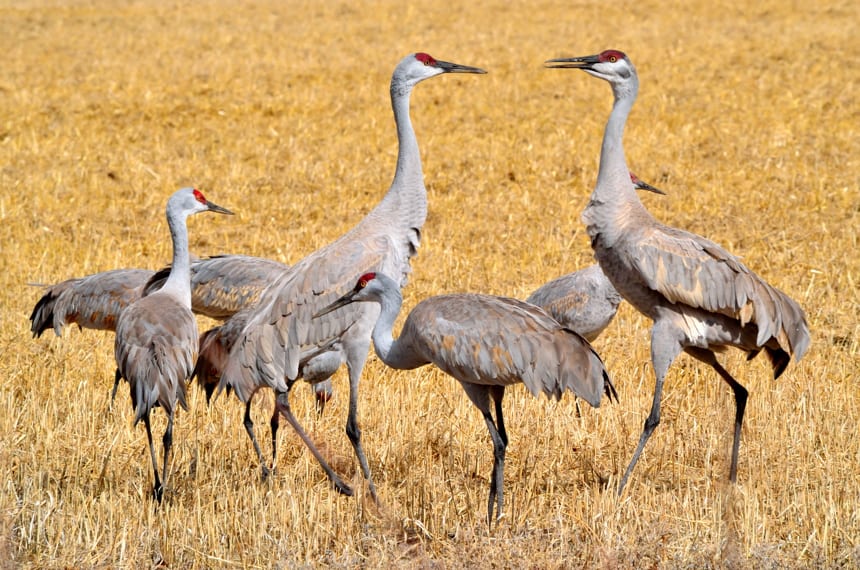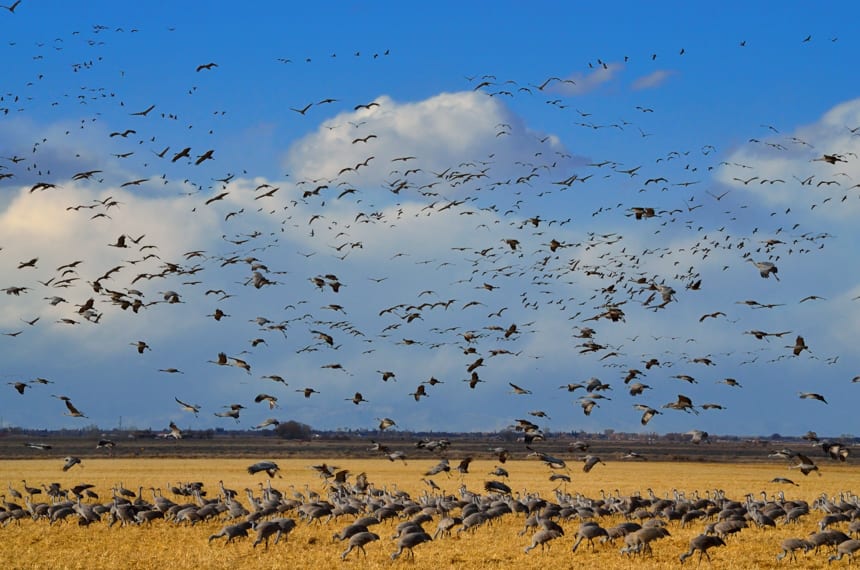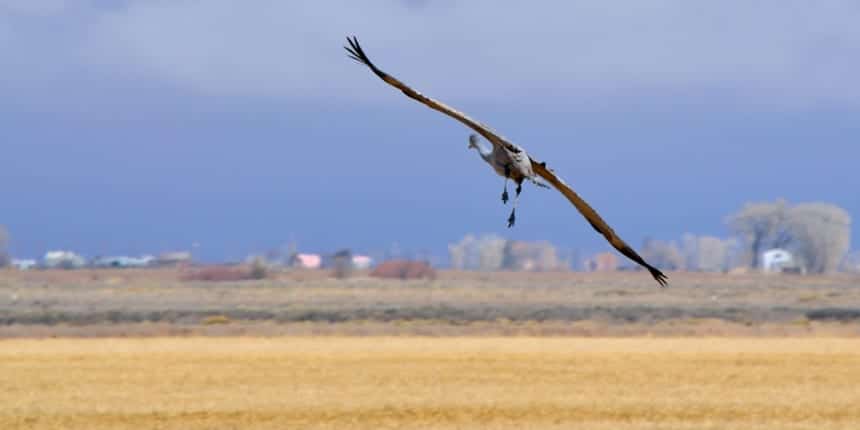 Details
Address: 6120 CO-15, Monte Vista, CO
Phone: 719-589-4021
Season: Year-round
Established: 1953
Maps:
Website: fws.gov…