The Fort Garland Museum and Cultural Center is situated in the historical nineteenth-century Fort Garland. The town itself is known as "the gateway to the San Luis Valley" as it's the first town that travelers come to after driving through La Veta Pass on Highway 160.
Visitors to the fort can immerse themselves in the life of the people who lived there by walking around the parade grounds and touring five of the original adobe buildings. One of which features a recreation of the commandant's quarters from the 1860s.
Fort Garland History
The fort, named for General John Garland, was established during a period of American expansion west. Its garrison of one hundred men served to protect the earliest settlers of the San Luis Valley. While in command, Colonel Kit Carson successfully negotiated a treaty with the Ute tribe in 1867.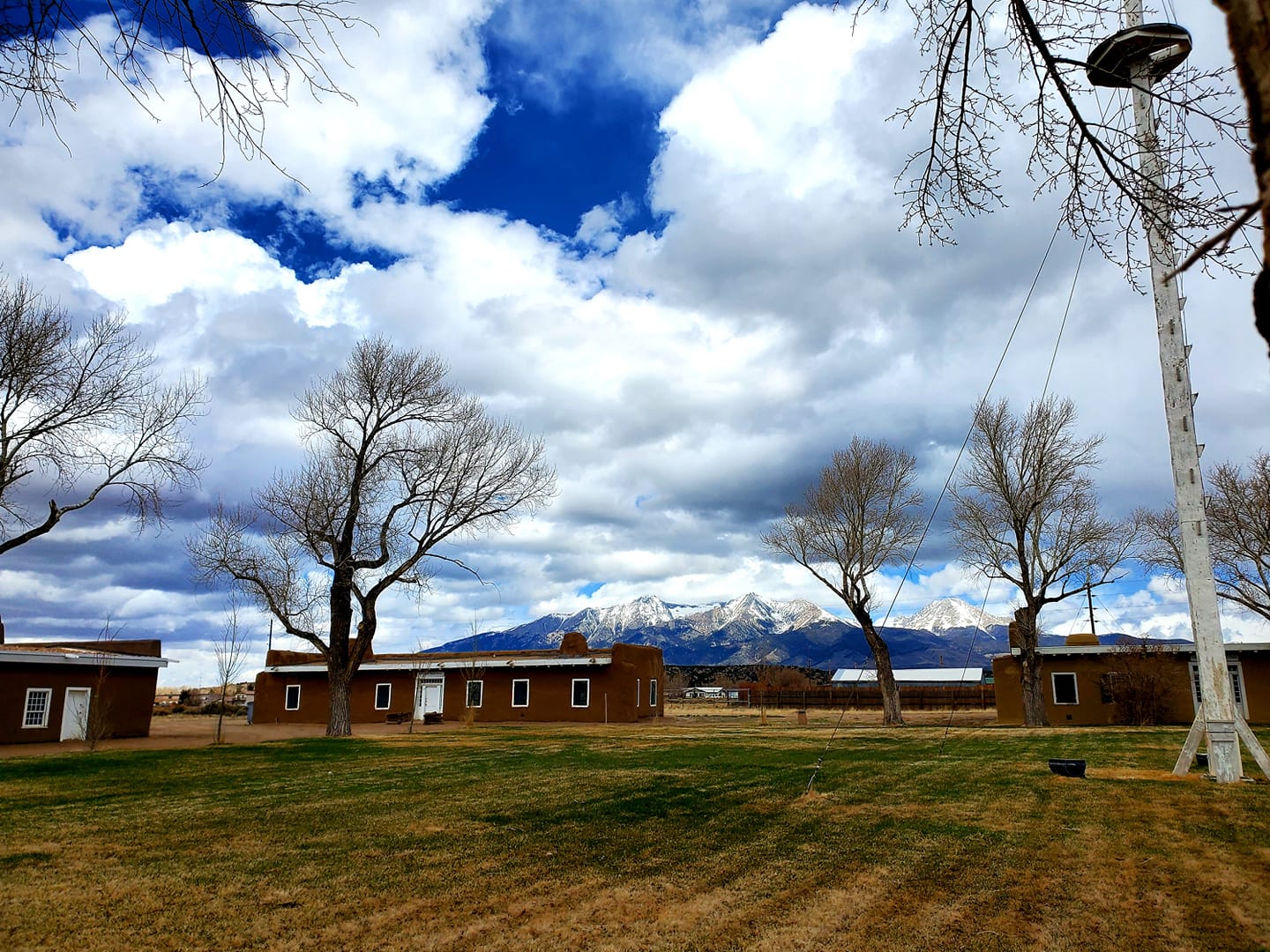 The 9th Cavalry Buffalo Soldiers were stationed there between 1876-1879, to help keep the peace between white settlers and native tribes.
Eventually, the Utes were moved and the need for the fort diminished. It was abandoned in 1883. In 1928, a group of history-minded citizens in the San Luis Valley bought the property to save the fort. In 1945, they turned it over to the State Historical Society of Colorado for restoration and preservation.
Museum Exhibits
Other sights include the cavalry barracks, which contain exhibits of traditional Hispanic arts and nineteenth-century transportation artifacts, and the officer's quarters. Full-time exhibits highlight the Civil War in the West, Kit Carson, Saving the Fort, and Buffalo Soldiers.
The museum is open from 9 am to 5 pm every day between March and October, and from 10 am to 4 pm Monday through Saturday from November through February. The entry fee is low and children under 6 and active military members can get in for free.
Details
Address: 29477 CO-159, Fort Garland, CO 81133
Phone: 719-379-3512
Season: Year-round
Website: historycolorado.org/fort-garland-museum-cultural-center