Strong Hispanic roots lie beneath parts of the San Luis Valley in Colorado. This cultural influence is hard to miss in Colorado's oldest town, San Luis.
Located in one of the world's highest deserts, surrounded by the staggering peaks of the Sangre de Cristo and San Juan mountains, there is another beautiful landmark that brings in visitors from all over to admire its beauty.
San Luis Shrine
Perched high atop a mesa in the center of town, rests the beautiful Shrine of the Stations of the Cross. Prominently placed for all to see, this Spanish-Moorish style adobe church was built as an act of love for the people of the area. It was built to be a place of prayer and worship for all those who seek consolation and peace in their life.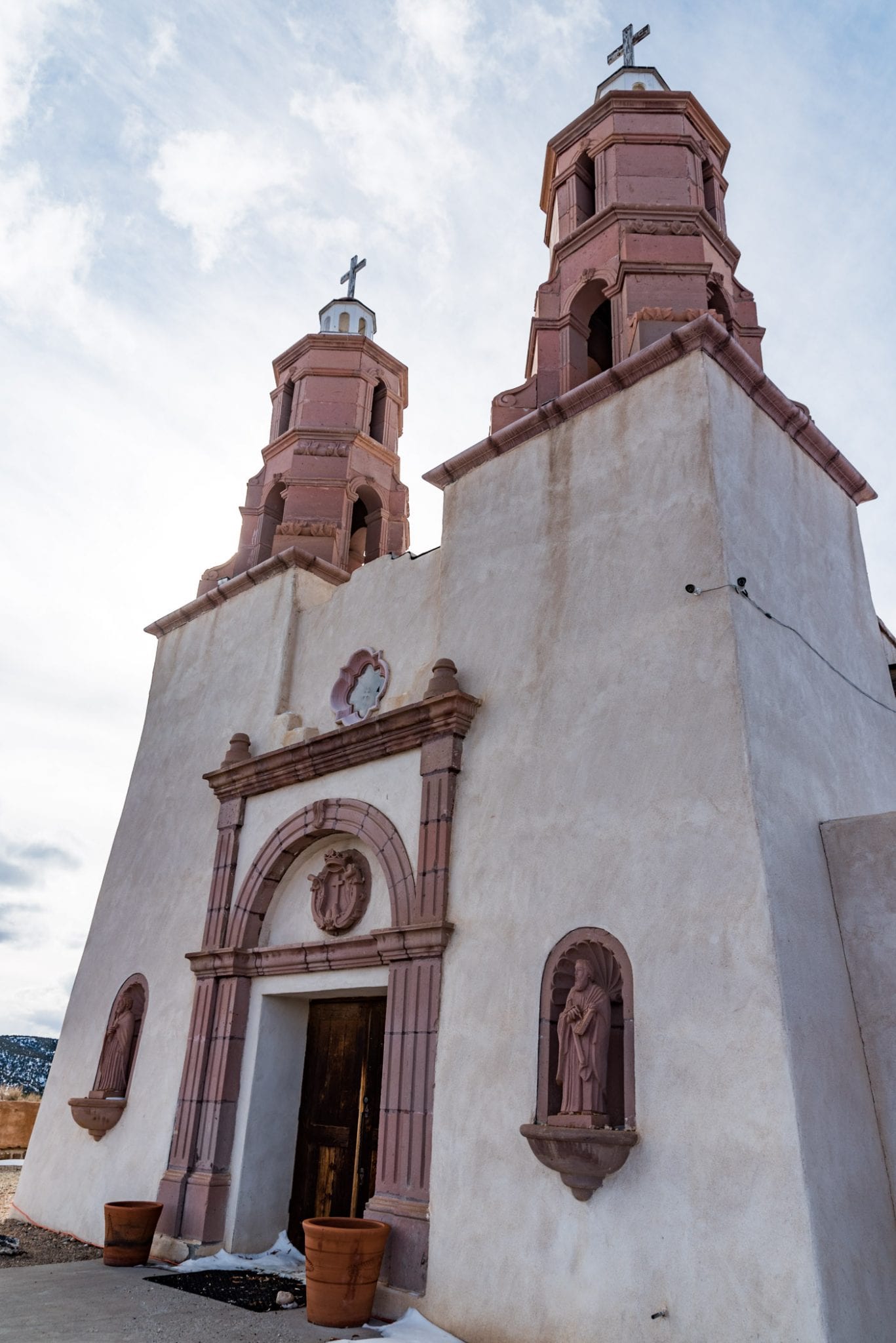 And no matter your spiritual affiliations, you don't need to be a deeply religious person to appreciate the beauty and rich culture of this place.
To access the shrine, head up the dirt path, which is less than a mile long, to the top of the mesa. The well-maintained trail winds you to the top, where the shrine itself stands. The path offers several areas for meditation and reflection with the Stations of the Cross.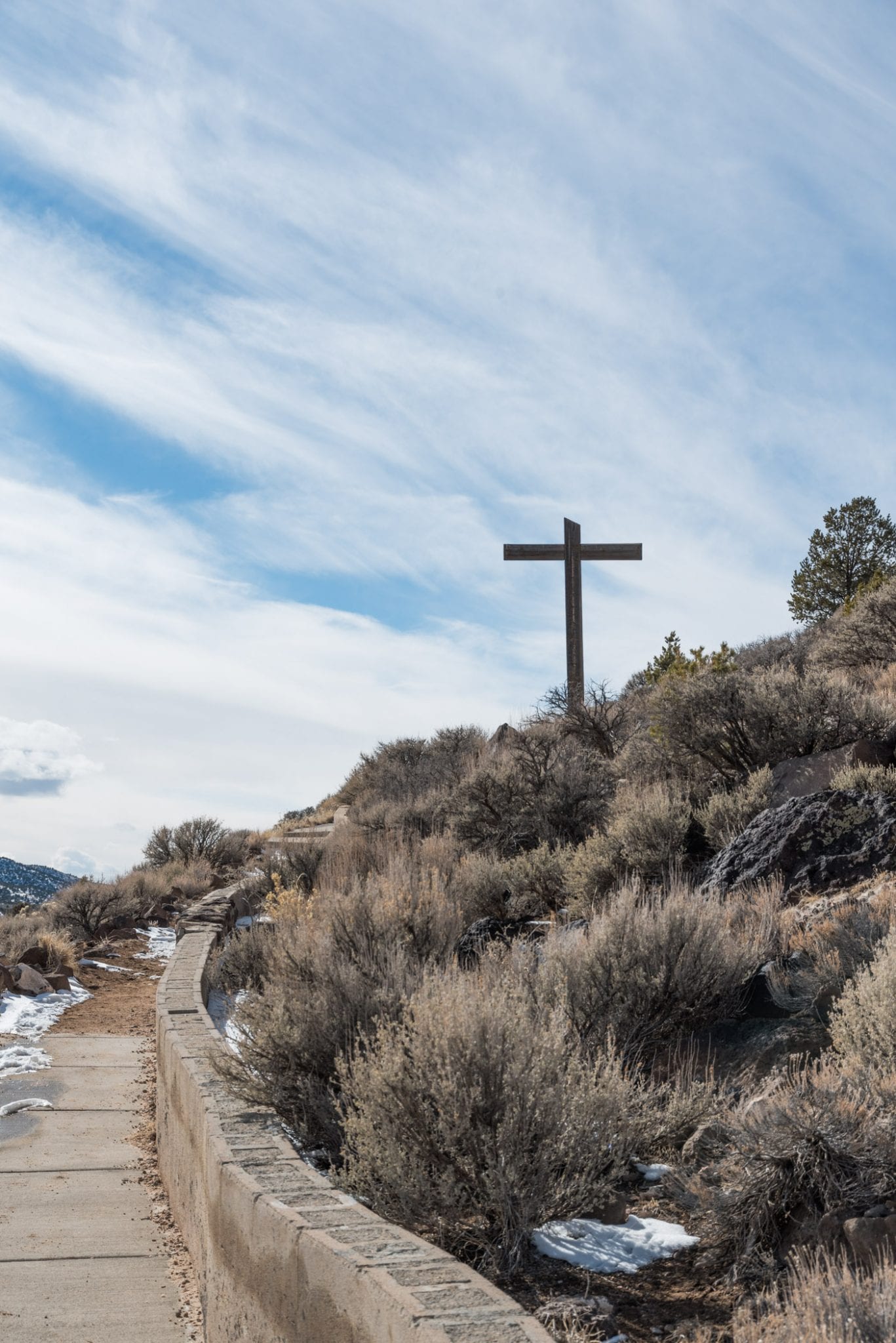 Stations of the Cross
As you walk along the trail, you will notice a series of bronze statues that intricately depict the last hours of Jesus Christ's life. Each station is adorned with a plaque inscribed with Bible Scriptures. One man was responsible for sculpting each station, internationally known San Luis artist, Huberto Maestas.
There are a total of 15 stations, with the last one at the top depicting Christ's resurrection. Many visitors use these stations for prayer, so be respectful when passing through.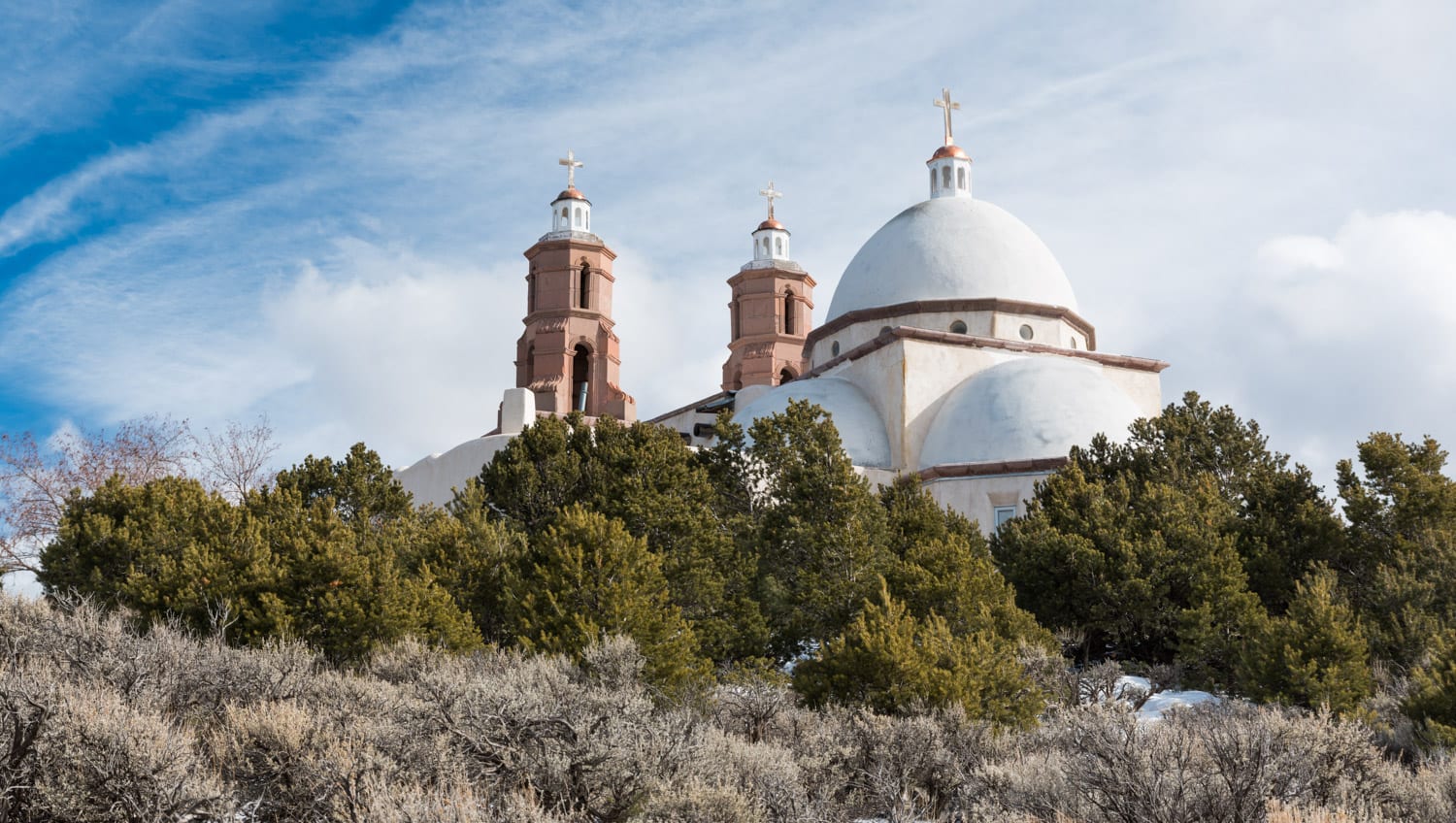 Continuing past the shrine, visitors will come across another memorial area, named the Memorial to the Spanish Martyrs. Bronze bust sculptures pay tribute to past Spanish priests who were identified as martyrs – fighting and dying in the name of Christianity.
Depending on your purpose for going, allow for a half an hour to an hour to visit the entire area. Admission is free, but donations are always accepted. Parking is available across the street next to the visitor's center.
Details
Address: San Luis, CO 81152
Phone: 719-672-3685
Season: Year round
Website: colorado.gov/pacific/costillacounty/shrine-stations-cross