Established April 5th, 1851, San Luis is Colorado's oldest, continuously inhabited town. The small rural community is located in South Central Colorado at Situated at 7,979 feet.
It's the most populated town and county seat of Costilla County. The statutory town was originally called San Luis de la Culebra. In 2010 it has a population of 629.
History
The town was established by Hispanic settlers from the Taos Valley. They founded a few different villages on the Rio Culebra in the San Luis Valley. A church was built in the central village known as La Plaza Medio in 1851. In honor of its patron saint it was renamed to San Luis de la Culebra.
Main Attractions
Shrine of the Stations of the Cross – The San Luis Shrine sits above a mesa in the center of town. There are 15 Stations of the Cross that depict the final hours of Jesus Christ's life on the dirt trail up to the San Luis Shrine.
Accommodations
Activities near San Luis
Federal Lands:
Hot Springs:
Landmarks:
Railroads:
State Wildlife Areas:
Towns:
Waterfalls:
Wildlife:
Visit the town's official website.
Latest in San Luis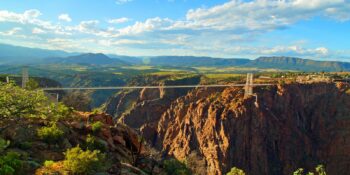 Bridges have been the cornerstone of landscape architecture since the Roman times, so it's no surprise…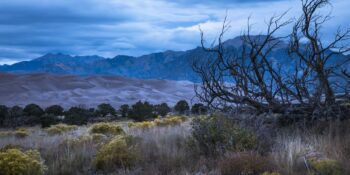 A bit supernatural and mysterious, the mystical San Luis Valley is one of the more unusual…