Although this wilderness area is only 32,643 acres big, it is still one of the most famous wilderness areas in Colorado because of its unique environment. The most notable feature of this wilderness, from the name itself, is the great sand dunes, and visitors can enjoy a wide variety of recreational activities that make use of the dunes in the wilderness.
The Great Sand Dunes Wilderness was designated by the U.S. Congress as a Wilderness Area in 1976. It's part of the Great Sand Dunes National Park, and it is managed by the National Park Service.
Activities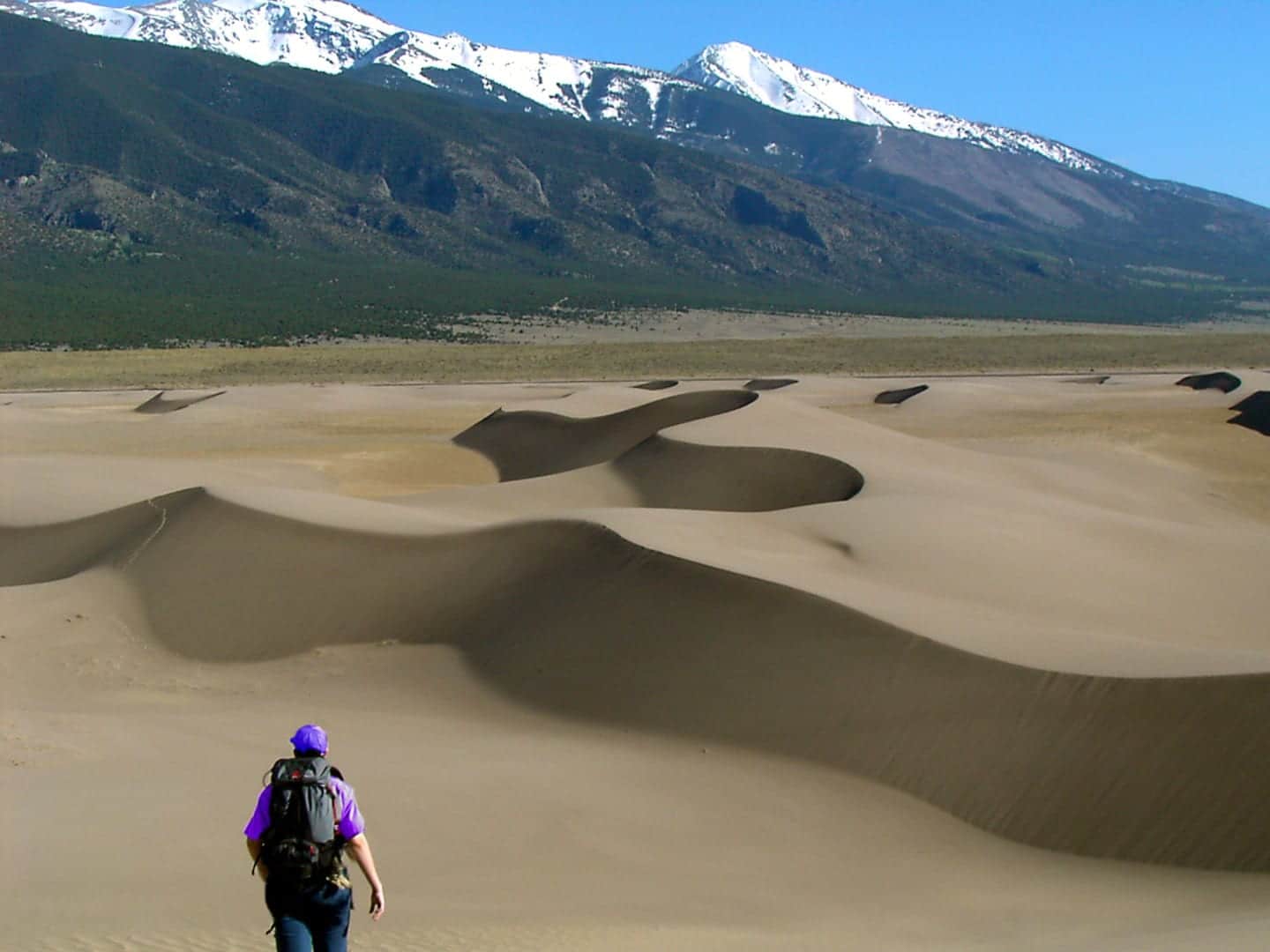 Common recreational activities such as hiking and backpacking are available. It's recommended to stay in the wilderness overnight in order to fully appreciate the beauty of its landscape. The National Park Service advises backpackers to plan their trip when the weather is calm so that they can enjoy gorgeous views of the moonlit and starry night sky.
The wilderness is also notable for its unique activities such as sandboarding and sand sledding. The designated equipment can be rented from Alamosa. Both activities are allowed for children which makes the wilderness a great place for a family vacation. For people who want to refresh themselves from the heat, they can cool themselves off by taking a dip in Medano Creek.
Getting There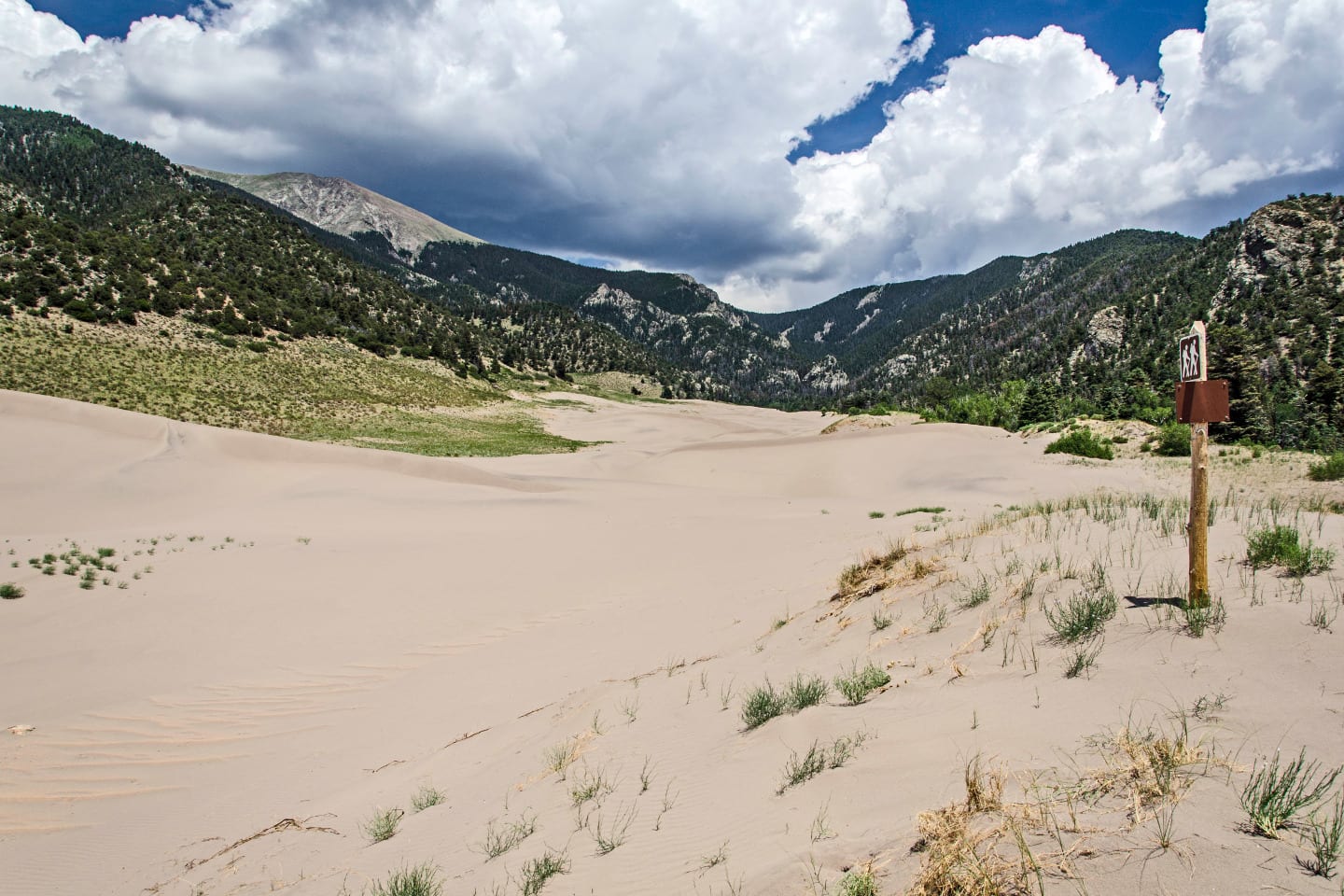 The closest town to the Great Sand Dunes Wilderness is Alamosa. Depart from Alamosa via U.S. Highway 160 and turn left onto Colorado Highway 150. Follow the road until you reach the Great Sand Dunes Visitor Center.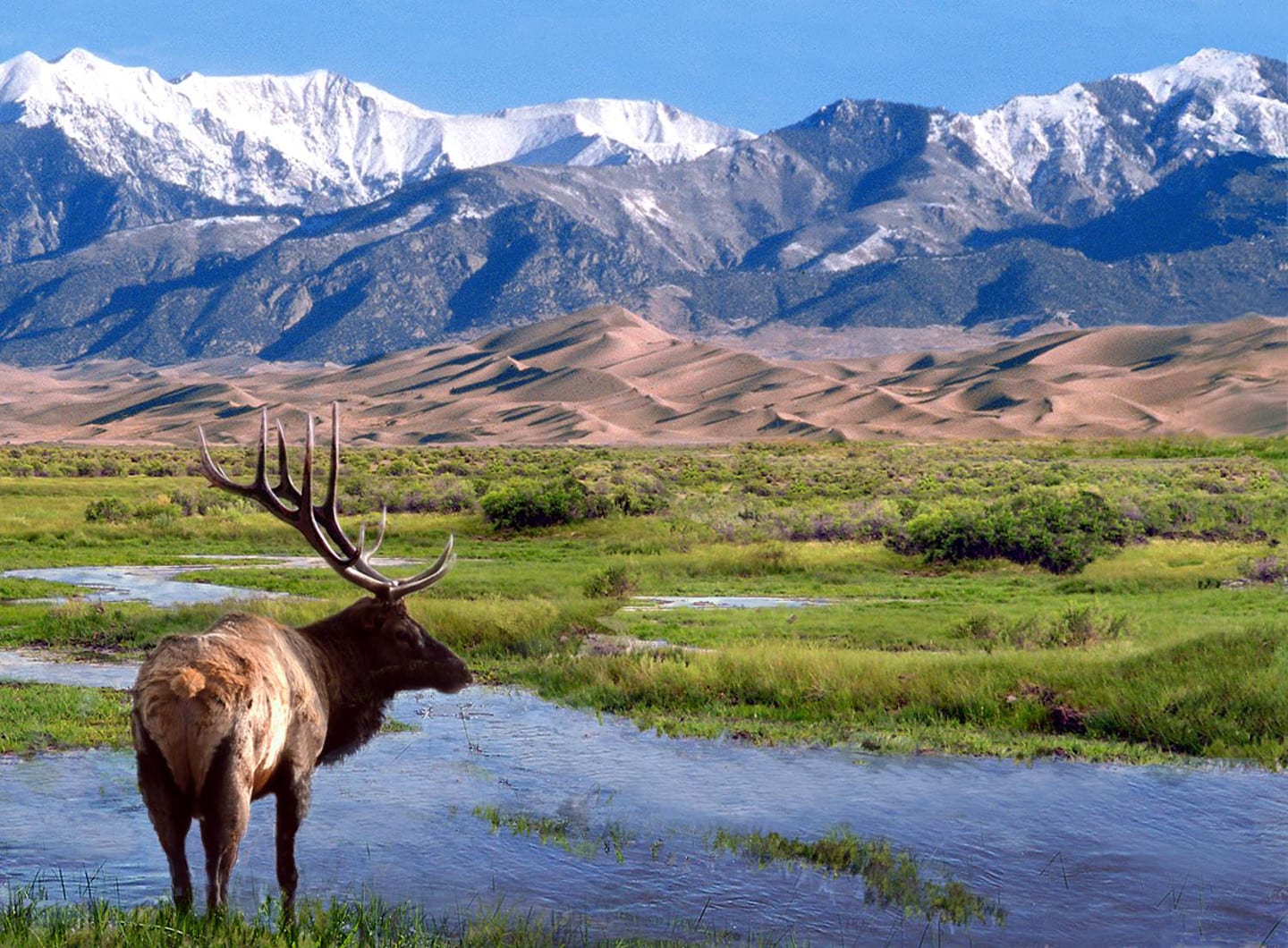 Details
Nearby Towns: Mosca
Phone: 719-378-6395
Season: Year-round
Established: 1976
Management: NPS
Website: nps.gov/…