Formerly known as the Mineral Hot Springs, Joyful Journey makes a great stop while passing through central Colorado. It's located in a beautiful part of the San Luis Valley, about 30 miles south of Salida in Moffat, Colo.
The views of the Sangre de Cristo Mountain Range east of the hot springs are remarkable. Year-round you can soak in a number of hot springs pools at Joyful Journey. They also have lodging on-site, ranging from motel rooms to furnished and heated yurts.
Hot Spring Pools
There are three pools of varying sizes and temperatures filled with hot mineral water. Temperatures range from 98° to 108° F. All of the pools are gravity fed with artesian water. The mineral water comes from deep within the earth and reaches the ground at 120 – 140° F.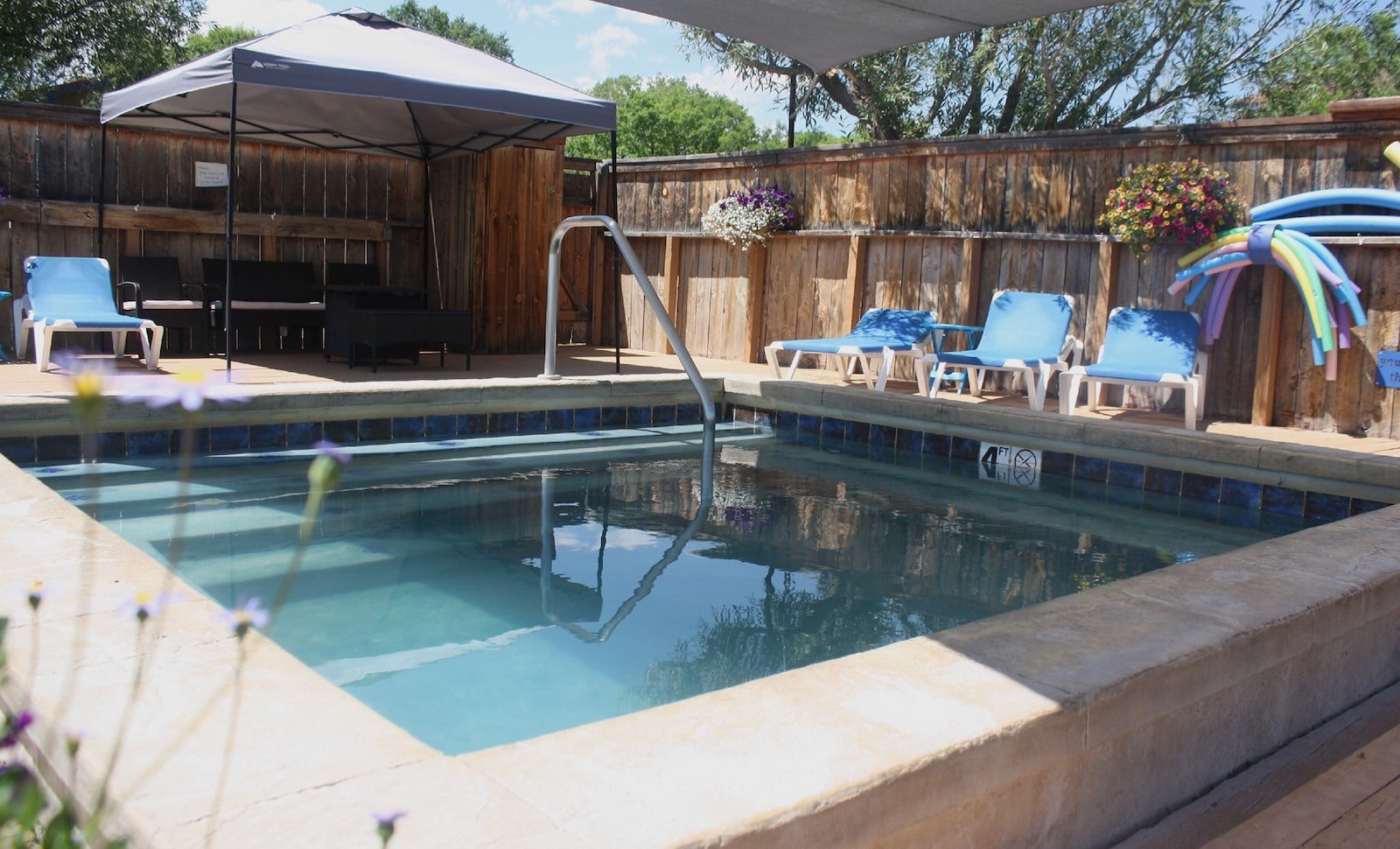 Guests can choose between soaking in the cool pool, the medium pool also called the tower pool, or the view pool, which are 98° F, 104° F, and 108° F. There are also two jacuzzis on-site as well as private indoor soaking pools that can be rented for 90 minutes.
The natural mineral water that flows from Joyful Journey Hot Springs is some of the clearest and hottest in the state. Minerals in the water include boron, calcium, lithium, magnesium, and more naturally occurring minerals that benefit the body. There are changing rooms with lockers, toilets, and showers. Towel, robe, and bathing suit rentals are also available.
Lodging and Camping
Lodging is available at Joyful Journey Hot Springs. There are several types of rooms to rent in the hotel as well as yurts and tipis options. With four overnight options as well as having RV sites and camping available, no matter your party's size, there will be something for you. It should be mentioned that the RV sites do not have water or sewer hookups.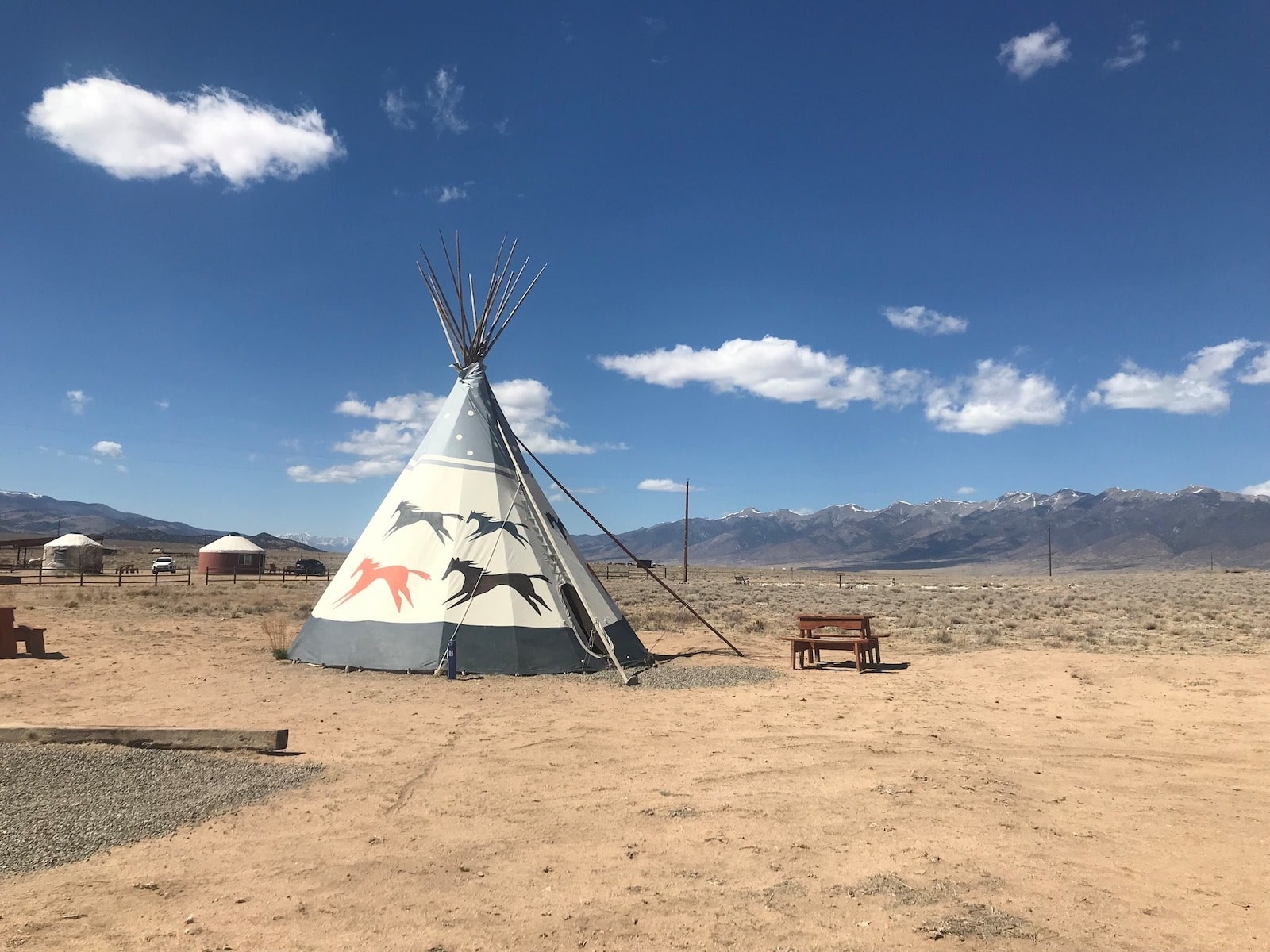 While some units are pet-friendly, it's best to check online in advance before making reservations. Overnight options include:
The Lodge | Comes with a double queen, king room, or king suite
The Casita | A private two-bedroom, fully-furnished home
Yurts | Private, fully furnished and heated with a range of bed options
Tipis | Available April – October
Spa Services and Amenities
Offering facials, massages, and spa packages, Joyful Journey Hot Springs has a range of spa options for those looking to relax and unwind. Besides the dry sauna, treatments offered include reflexology, body scrubs, scalp massages, detoxifying herbal wraps, and microdermabrasion.
Moreover, Joyful Journey offers yoga classes, Tuesday soak specials, and full moon music and yoga. Retreats are also offered and come in a range of formats. There's also a year-round greenhouse garden you can visit. The door's unlocked and see what's growing at the different times of the year, from flowers to vegetables.
Getting There
Located about 32 minutes south of Salida, one mile off Highway 285. Valley View Hot Springs is located about 7 miles from Joyful Journey on a 2WD dirt road.
Details
Address: 28640 Co. Rd 58EE, Moffat, CO 81143 (between Salida and Alamosa)
Phone: 719-256-4328
Season: Year-round
Hours: Vary
Day Guests | Mon-Wed (9:30 am – 10 pm) | Thur-Sun ( (;30 am – 8pm)
Overnight Guests | 7:30 am – 10 pm
Clothing: Required
Website: joyfuljourneyhotsprings.com
Latest in Joyful Journey Hot Springs