Hidden in the middle of the vast San Luis Valley, the UFO Watchtower is one of Colorado's most one-of-a-kind landmarks. It's located in the tiny town of Center, Colorado, 27 miles north of Alamosa.
Since opening in 2010 the UFO Watchtower has since become a landmark of the San Luis Valley. It's said that there are two large vortexes situated on the east side of the tower. Full of energy, vortexes are known to as openings to parallel universes. One spins clockwise, and the other spins counterclockwise.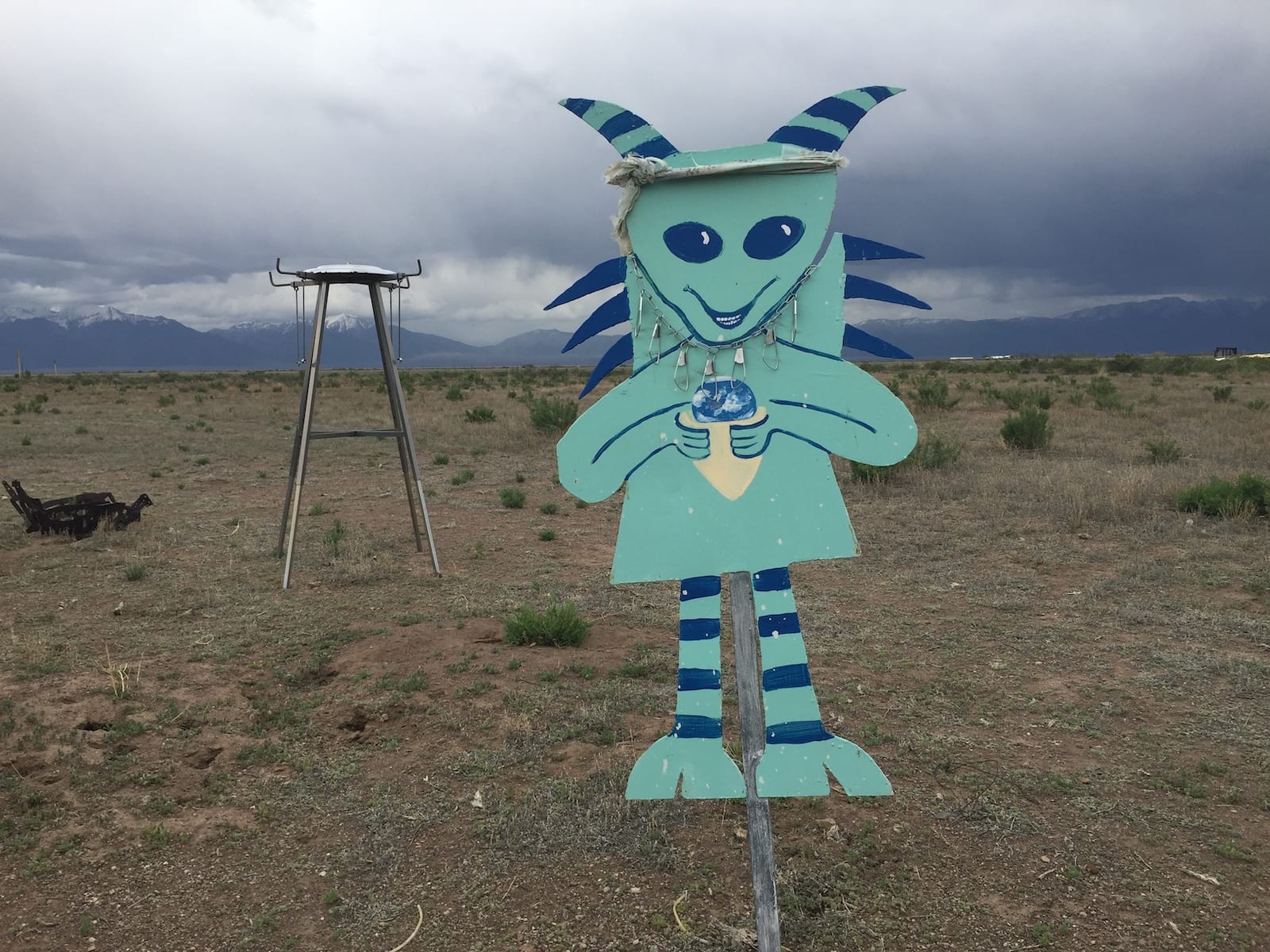 It's open to the public year-round for a small fee. The facility features an observation platform, campground, and gift shop. There's a large garden where visitors are welcome to leave behind a meaningful souvenir to increase their energy and karma. It's a wonderful place to walk around that's adorned with alien and extraterrestrial memorabilia.
With no light pollution and an elevation of over 7,600 feet, you can see the stars and universe amazingly from Center, Colorado. The observation tower provides a 360-degree view of the San Luis Valley. The campground welcomes campers all summer long.
The San Luis Valley has an unusual history of UFO sightings, with people traveling from far and wide to experience its aura. What will you uncover in the night sky?
Details
Address: Highway 17, Center, CO 81125
Phone: 719-378-2296
Season: Year round
Website: ufowatchtower.com
Latest in UFO Watchtower