The Uptop Historic District, sitting at an elevation of 9,382 feet, is a ghost town located on top of Old La Veta Pass. On the border of Huerfano and Costilla County, Uptop can be accessed most of the year along County Rd 443.
History
In 1877, the "Railroad Above the Clouds" was built over Old La Veta Pass, which brought miners and tourists alike to the area. While the railroad lines ceased operation by 1900, Uptop continued to grow and thrive alongside the area's coal and lumber industries.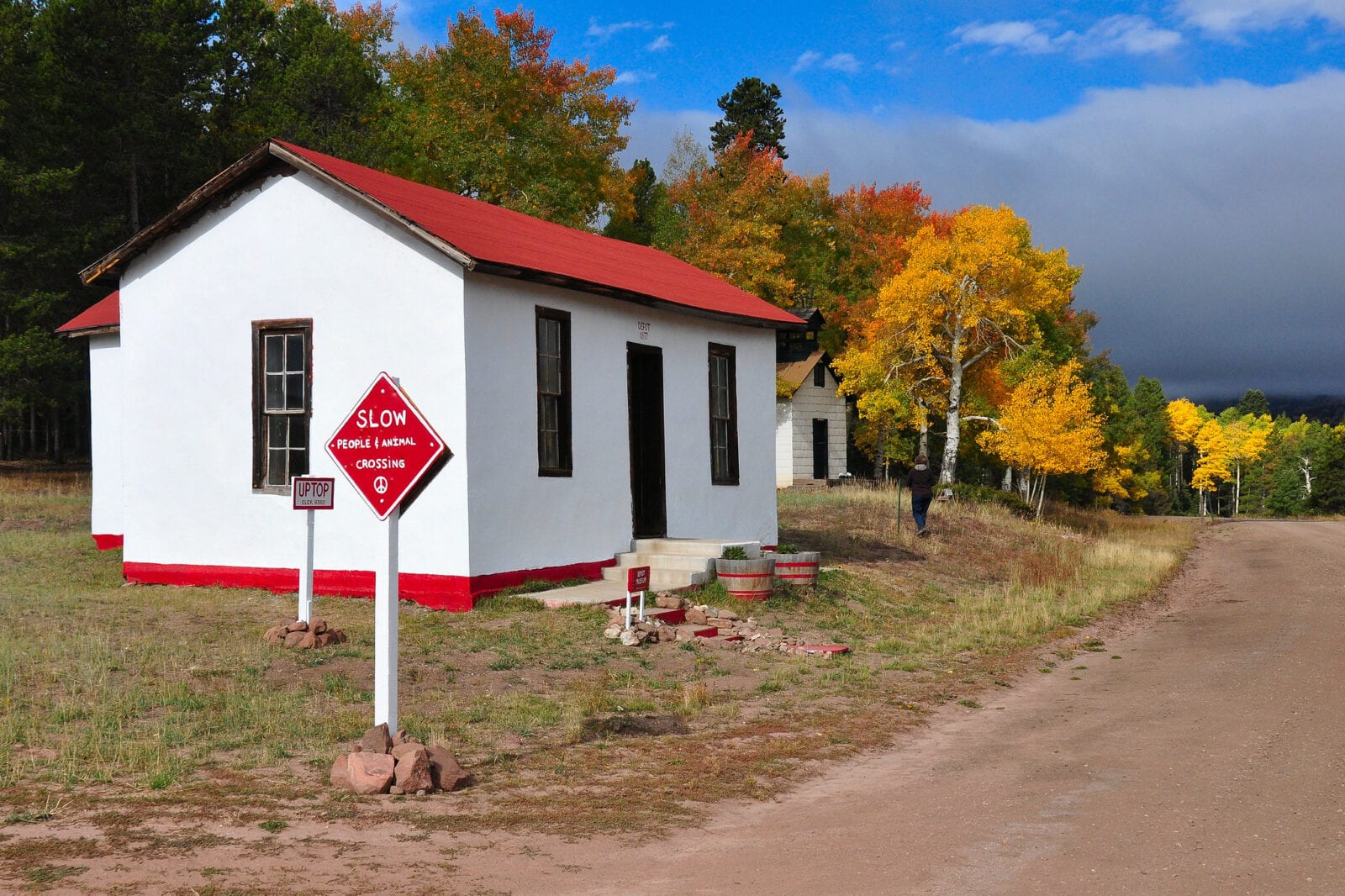 At its height, Uptop featured a bustling tavern and small ski resort. At the turn of the new millennium, Uptop was purchased and restored, eventually becoming a Colorado State Historic District.
In 2020, the entire village of Uptop, Colorado was put back up for sale. Valued at over one million dollars, the sale includes all of the existing buildings and 230 acres of surrounding land. As of 2021, the town is still for sale.
The Uptown Historic District
Today, visitors can take in the expansive views of the Spanish Peaks while exploring Uptop Historic District's remaining structures. Still standing, there are approximately a dozen buildings, including a chapel that is well preserved and occasionally open to the public.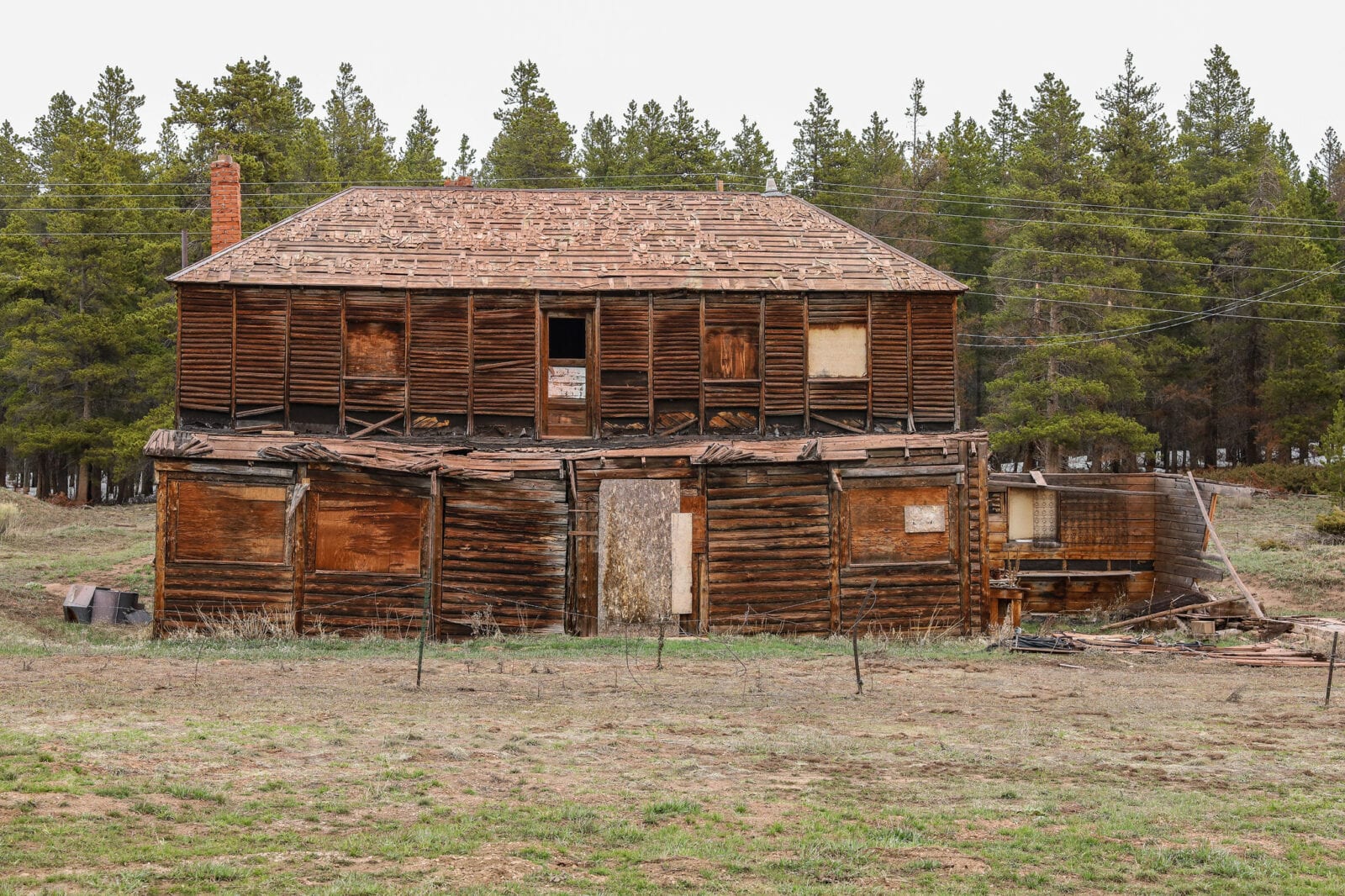 Onsite, there is also a red "peace pole" with an accompanying contemplative walk area filled with mementos, artwork, and bells. Surrounding the ghost town, designated trails have been added for seasonal hiking and cross-country skiing opportunities.
Furthermore, the Uptop Historic District has also hosted many large gatherings, including the annual Celtic Music Festival.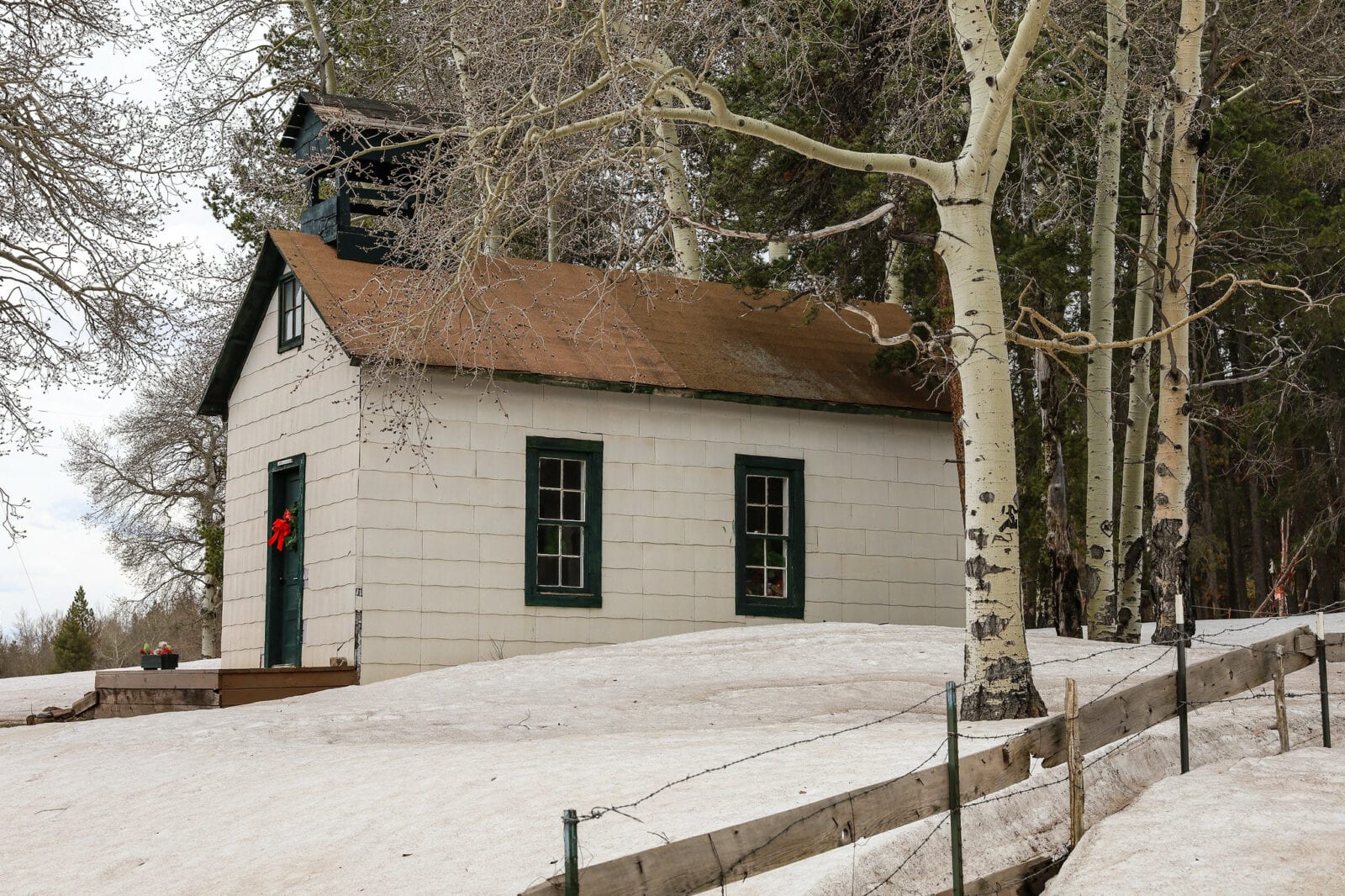 Getting There
Traveling east or west, County Rd 443 to Uptop can be used as a scenic detour along Highway 160. With this route, motorists in all vehicles can travel over the Old La Veta Pass, bypassing North La Veta Pass and Sangre De Christo Pass.
In general, County Road 443 remains open from the west side year-round, however, access from Highway 160 may be restricted due to seasonal snowstorms or wildfires.
From La Veta / Walsenburg
Heading west from Walensburg, travel along Highway 160 approximately 12 miles from La Veta
Cross the highway to bear left onto CO Rd 443 and continue to Uptop
From Fort Garland
Heading east, travel approximately 18 miles from Fort Garland along Highway 160
Turn right onto Rd Vv 5 and drive about 2 miles to the ghost town
Details
Address: 3652 Co Rd 443, La Veta, CO 81055
Nearby Towns:
County: Huerfano and Costilla County
Roads: Unpaved county roads
Season: Year-round