The Cache La Poudre – North Park Scenic Byway is a paved 101-mile drive among Colorado northern Rockies. It connects the towns of Fort Collins and Walden.
Most of the three hour drive is spent winding through the Roosevelt National Forest, beside the Cache La Poudre River. The nonstop wilderness provides year round recreation on the byway. You'll summit Cameron Pass, a 10,276-foot high road just east of Gould.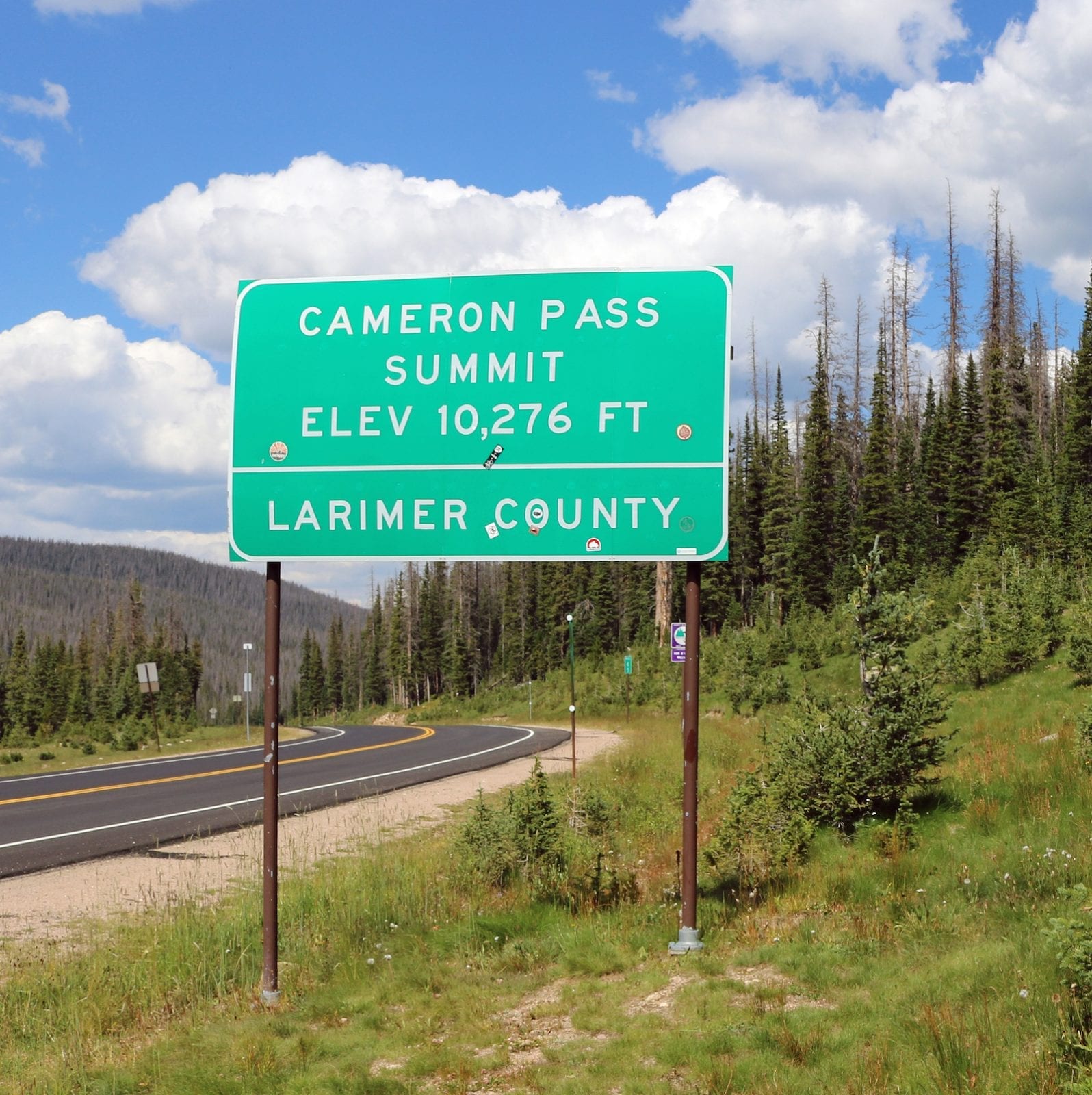 Activities
Camping – There are many national forest campgrounds on the byway, in addition to dispersed camping. Campgrounds: (shown west to east)
*Chambers Lake – 44 non-electric sites, 7 tent only (info)
Aspen Glen – 9 sites (info)
Big South – 4 sites, RVs or tents (info)
Sleeping Elephant – 15 sites near Sleeping Elephant Mtn (info)
Big Bend – 8 total sites, 3 walk-in tent sites (info)
Kelly Flats – 29 total sites, 4 walk-in tent sites (info)
*Mountain Park – 32 electric sites, 22 non-electric tent-only (info)
Dutch George Flats – 20 sites (info)
*Narrows – 15 sites (info)
*Stove Prairie – 9 total sites, 4 walk-in tent sites (info)
*Ansel Watrous – 17 total sites, 3 walk-in tent sites (info)
* = Reservable, otherwise sites are first-come, first-serve
Fishing – The Cache La Poudre River runs along the highway west of Fort Collins to about Chambers Lake.
Chambers Lake, Lost Lake and Barnes Meadow Reservoir are located by each other, about 60 miles west of Fort Collins.
The Joe Wright Reservoir is found just west of the above lakes.
Hiking – There are numerous opportunities for hiking along stretches of the byway. Most campgrounds will host simple nature trails, some connecting to larger iconic hikes.
Getting There
Take Highway 14 out of Walden or Fort Collins and cruise.
The trip passes many attractions, including the State Forest State Park close to Walden.
Details
Address: Fort Collins to Walden
Season: Year round
Length: 101 miles
Roads: 2WD, Free
Map: Canyon Lakes North (PDF) – A large motor vehicle use map showing the whole ranger district and where dispersed camping is permitted.
Campground Reservations:
Website: coloradodot.info/…