Although only an hour northwest of Fort Collins, Red Feather Lakes feels like a world away from the Larimer County seat. There are plenty of places to camp nearby town or south along the Cache La Poudre River.
This village of around 350 residents offers a convenient place to escape from the busy front range urban corridor. It's surrounded by the Roosevelt National Forest so there's an endless supply of outdoor recreation to discover. The Cache La Poudre River is located south of Red Feather Lakes, and follows the Cache La Poudre-North Park Byway, from Fort Collins to Walden. Take this west to reach Red Feather Lakes, just detour north at County Road 69.
List of campgrounds near Red Feather Lakes, CO, in order of proximity:
Camping near Red Feather Lakes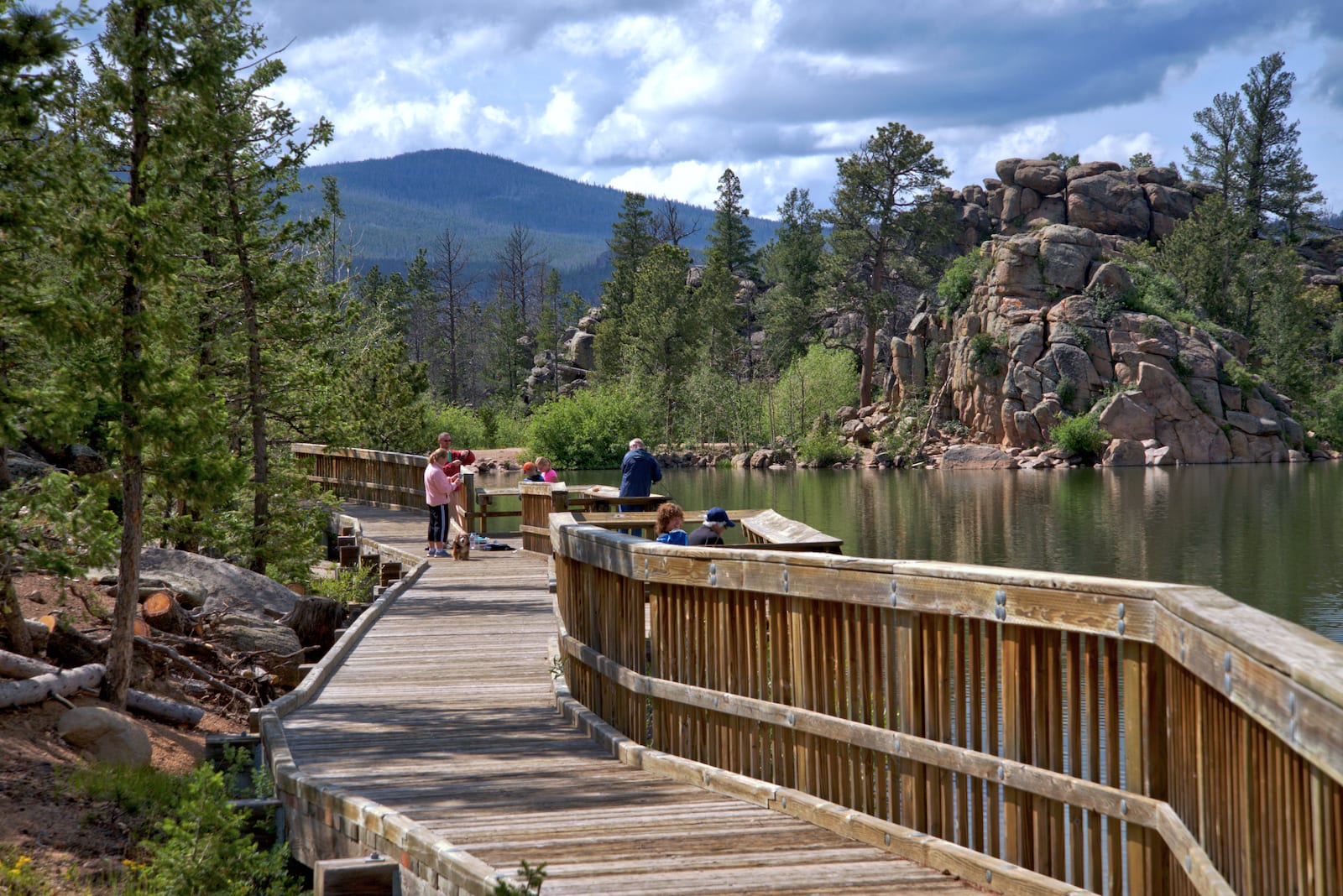 The small alpine village of Red Feather Lakes sits at 8,342 feet of elevation in northern Larimer County. There are a handful of businesses in town, including some general stores with groceries, a coffeeshop, and a few other stores and places to eat. The town is mainly seasonal during the summer, with folks enjoying the plethora of campgrounds in close vicinity to town and nature.
Nestled amidst the 600,000+ acre Roosevelt National Forest this campground offers a perfect base for year-round outdoor adventure. Wildlife, hiking trails, with nearby whitewater rafting, paddle boarding, fishing, and canoeing are all popular activities. Close proximity to the many mountain lakes that give this area its name makes it a perfect spot for anglers.
A popular area for a variety of activities, this campground fills up quickly with early reservations and the small number of first-come, first-serve sites are taken early each day. Located on West Lake at an altitude of 8,200 feet, this high mountain lake is popular for canoeing, boating, and fishing. The surrounding area has ample hiking and biking trails and offers excellent wildlife viewing.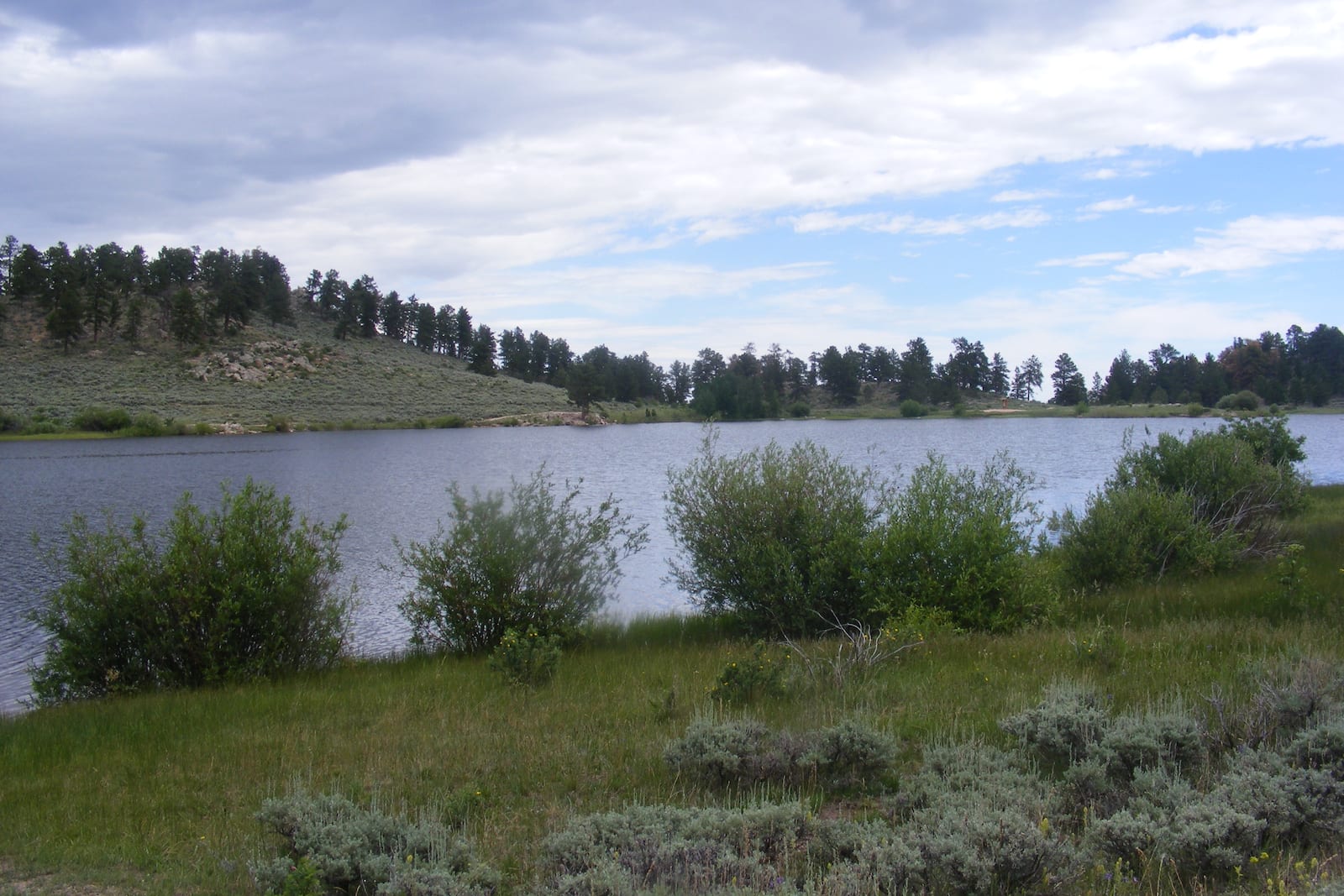 You can find a little bit of everything recreational at this very popular campground. Canoeing and fishing the 115-acre Dowdy Lake is a prime activity. Hiking, mountain biking, and horseback riding the scenic trails leading out of the area and several off-road vehicle trails make this a prime outdoor area. Anglers can try their luck with lake, brown and brook trout in Dowdy Lake or in several smaller lakes near the campground.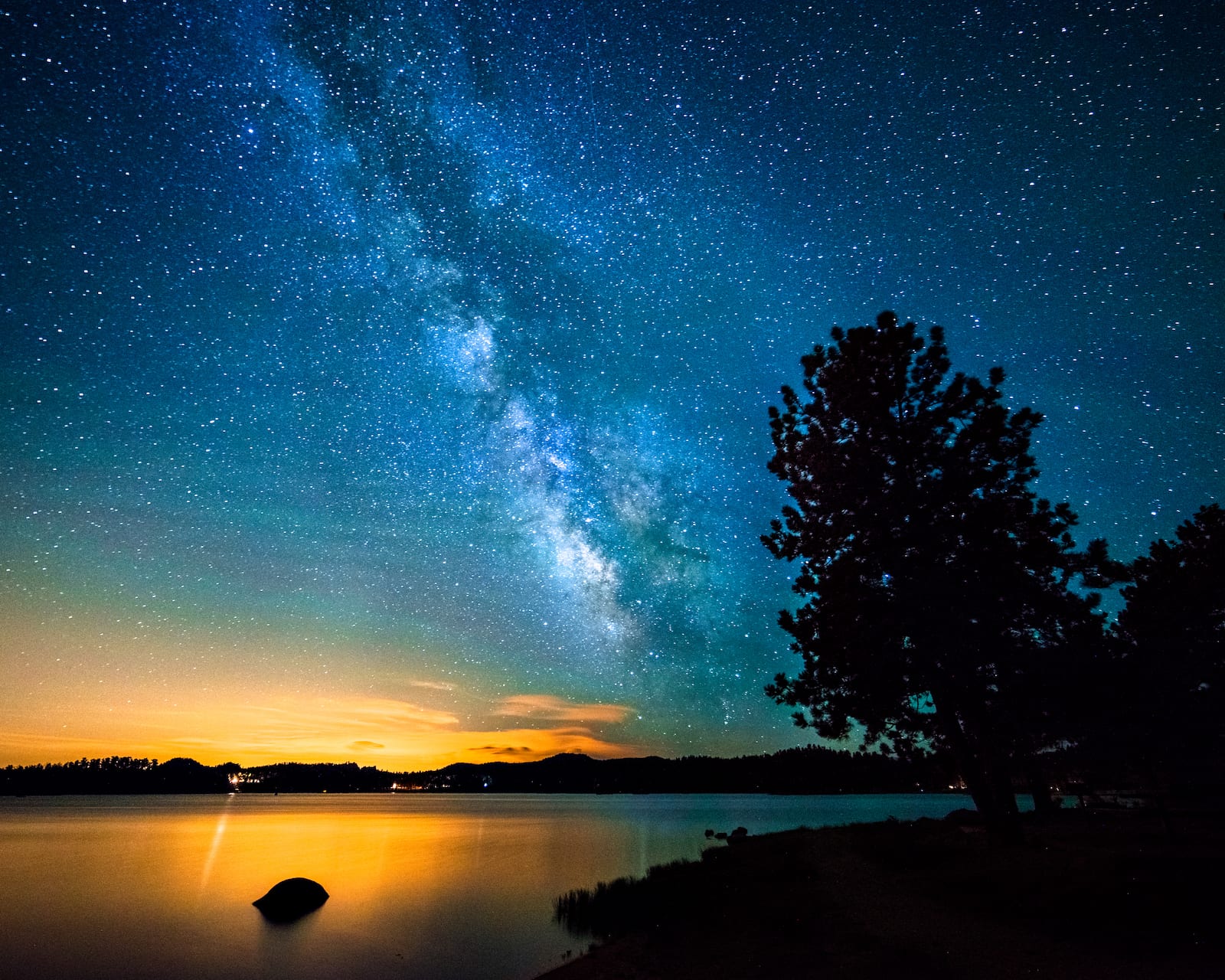 This is a popular campground with a lot of things to do.  Canoeing and fishing on 10-acre Bellaire Lake is accessible via a boardwalk from the campground. Rainbow and brook trout are popular with anglers. At 8,600 feet altitude, even summer days can turn cold with afternoon storms. Double and triple sites encourage larger groups and families to the campground.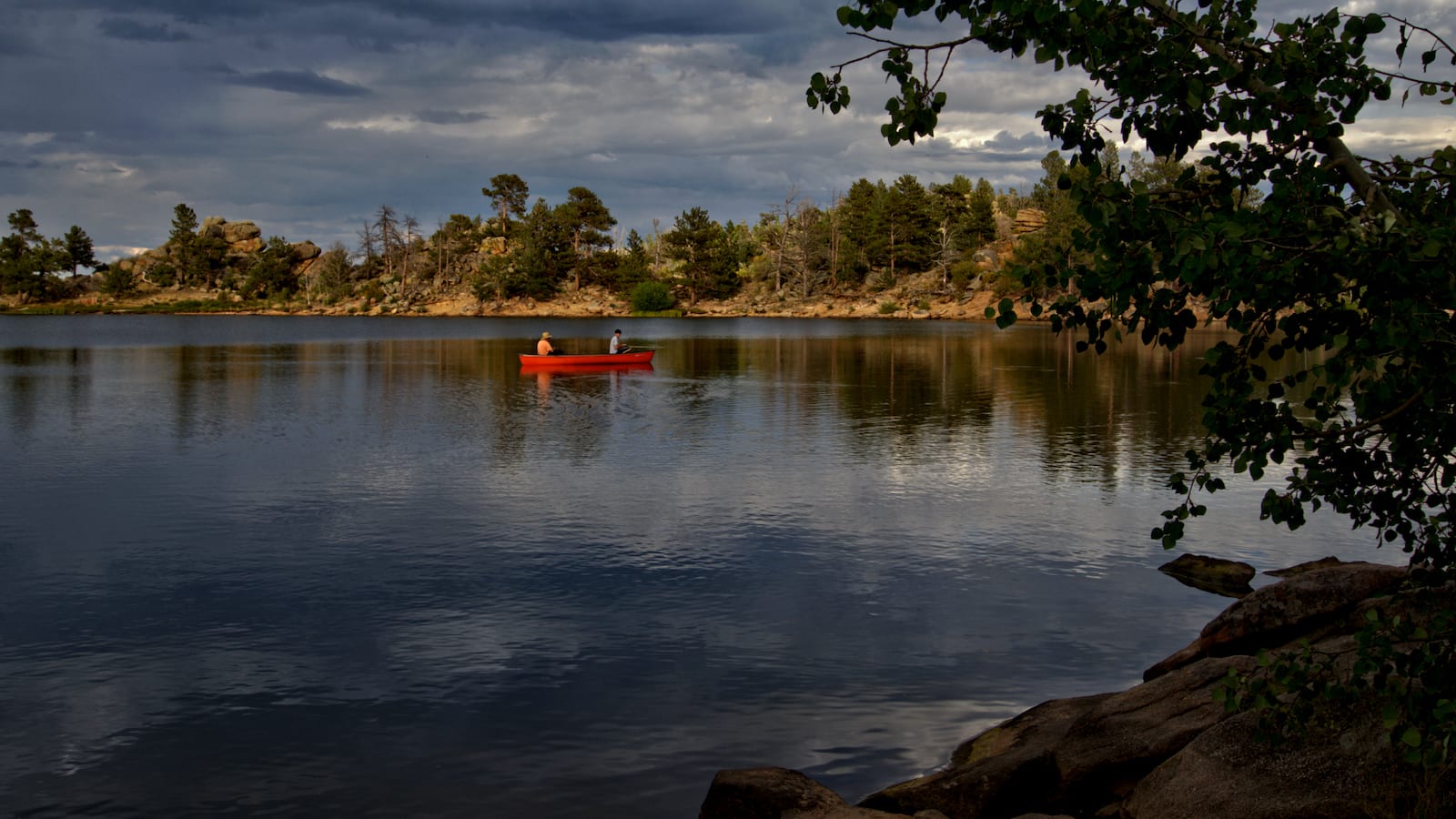 This multi-venue campground has a touch of everything for the tent camper to someone looking for a rustic cabin. Set on a spacious 480 acres the facility offers quiet camping along mountain streams, fishing in ponds within the campground, trails leading from the area into the surrounding national forest, and ample equine facilities in corrals and established horse trails. A popular area in summer and also during hunting season during autumn.
Camping near Cache La Poudre River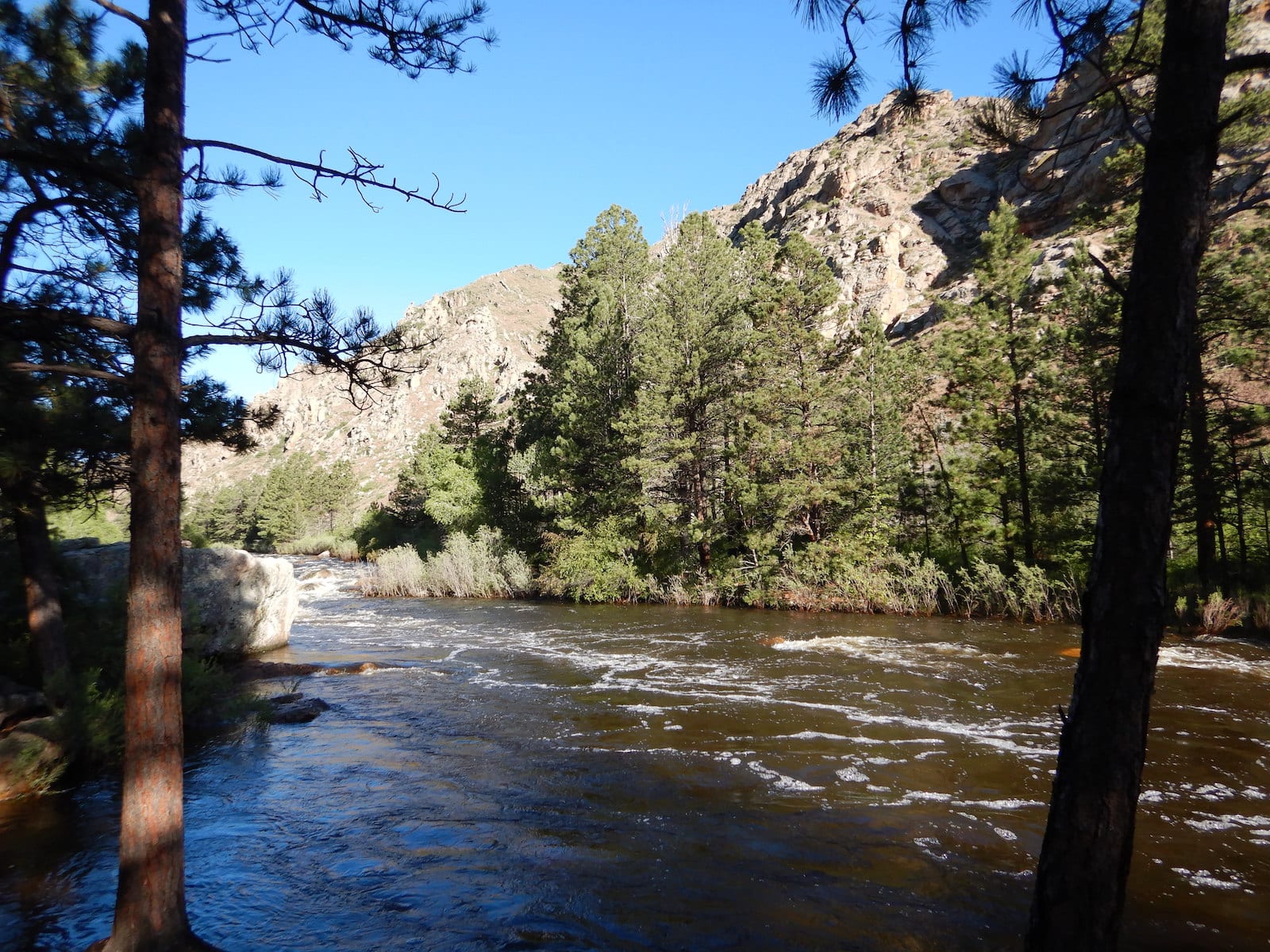 The Cache La Poudre River winds along Highway 14 creating a beautiful views and recreation opportunities. Some folks will go rafting on the Poudre River, as its known locally. There are several riverside campgrounds easily accessible from Highway 14, aka the Cache La Poudre-North Park National Scenic Byway.
This small campground is located on 10 pristine acres of Colorado wilderness adjacent to the Roosevelt National Forest. Tent camping, RV camping and five cabins provide a variety of experiences for the cross country traveler or someone escaping the bustle of urban life. Full amenities provide a pleasant experience for visitors.
This campground with easy access on blacktop roads is extremely popular during the peak season. Its location on the historic Cache La Poudre River makes it a haven for anglers, canoeing and kayaking. The campground is set in an open conifer forest.
This very popular campsite features the Cache la Poudre River that runs next to the campground. Fishing, white water rafting, and hiking are all popular activities. This is a heavily used campground, reserve a sport several weeks in advance. It's close proximity to Ft. Collins and unique wooded riverbank setting create a unique outdoor opportunity.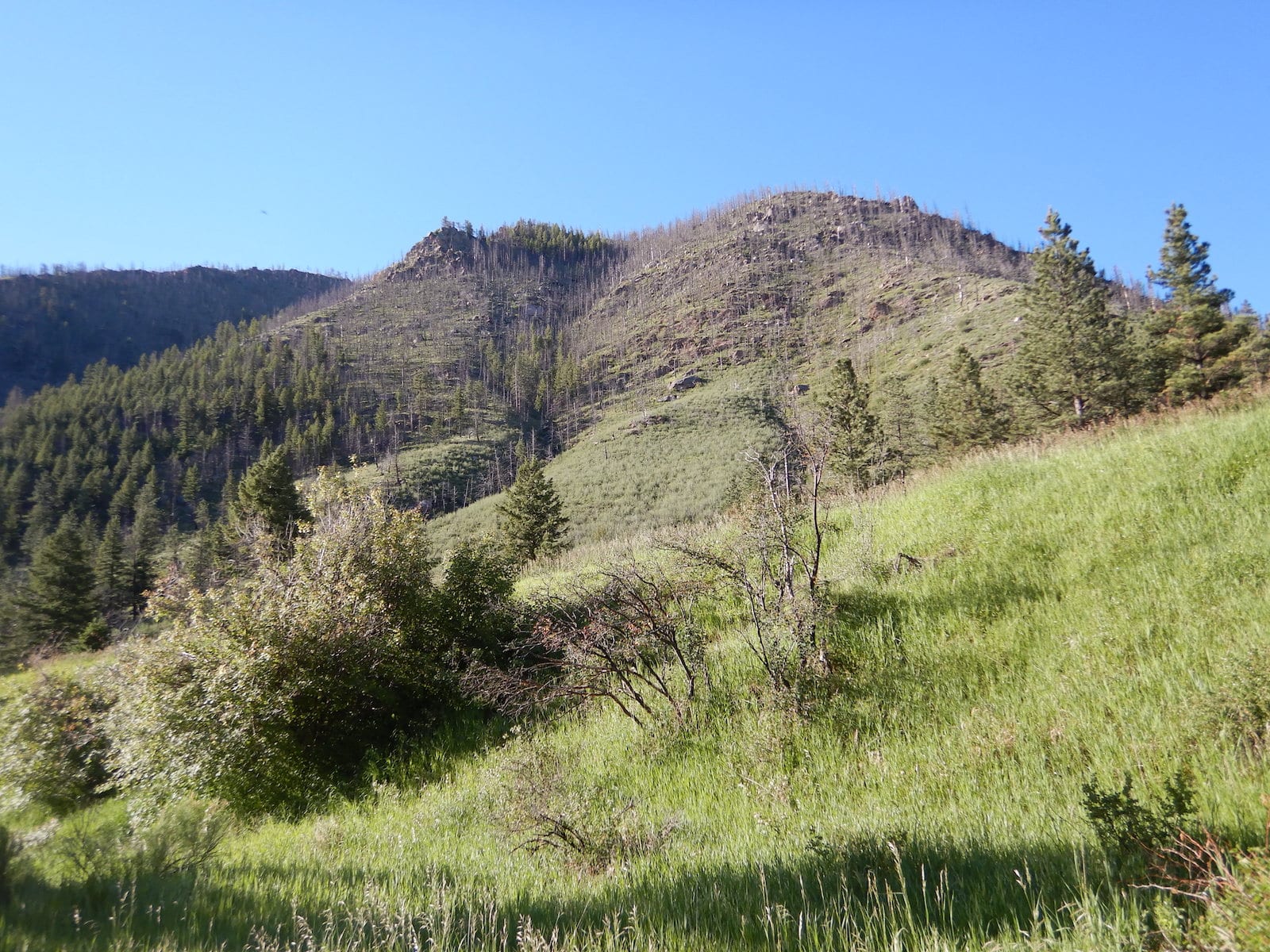 This is an established campground with the basic amenities. It has been an extremely popular destination for a very long time. Its proximity to the Cache la Poudre River has limited access due to private land along the river near the campground.
Consider Walden or Fort Collins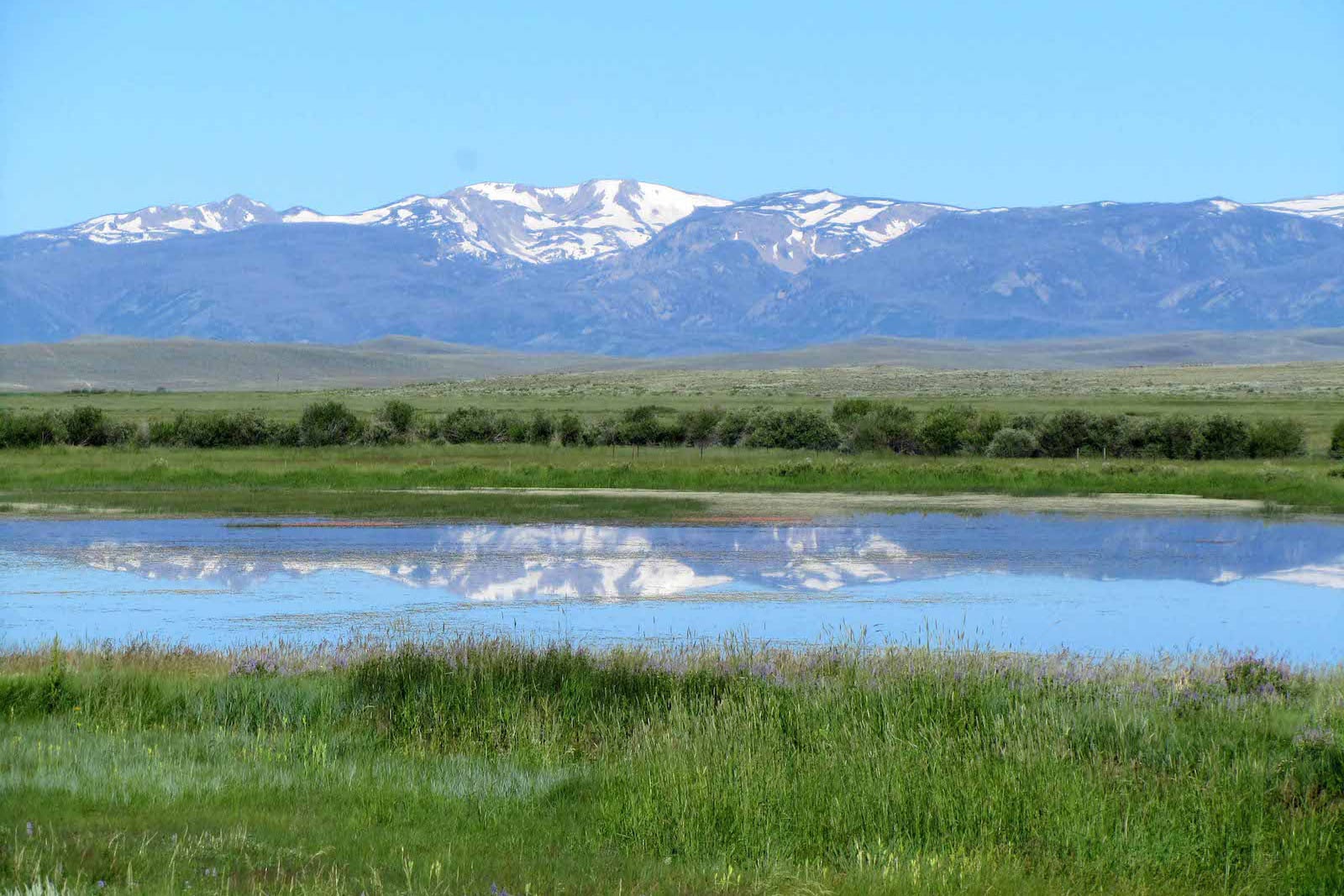 Located on the western end of the Cache La Poudre-North Park Byway, Walden is a wonderful camping destination for explorers. There are a lot of gems waiting to be discovered hidden through the vast 600-square foot Jackson County, which comprises of the North Park basin. From free, dispersed camping to amenity-rich campgrounds, you'll find plenty of camping near Walden. State Forest State Park in Gould is a top choice!
At the eastern start of the Cache La Poudre-North Park Byway lies the college town of Fort Collins. Nature is close by, with lakeside camping near Fort Collins available at Horsetooth Reservoir. There are plenty of other cool places to tent up for the night on the northern front range urban corridor, including several state parks and Roosevelt National Forest recreation areas.
That's a roundup of the top campgrounds around the Red Feather Lakes area of northern Colorado. Take your time discovering this beautiful region and practice leave no trace.