Few people venture east from the front range in Colorado to camp, choosing instead to go west up into the Rockies. Those that descend onto the Great Plains have several jewels to discover like Nebraska's Lake McConaughy, less than an hour from Julesburg, CO, and less than four hours from Denver.
Julesburg is the northeastern town in the state of Colorado. There's a local drag strip in town that's popular from late spring to early fall. Most of the campgrounds in this region are found in southeast Nebraska, one of seven states that border Colorado. People flock to this area of the U.S. mostly for the largest reservoir in Nebraska, Lake McConaughy.
Note that:
Beginning May 21, 2021 Advance Reservations are now required for all camping at Lake McConaughy and Lake Ogallala State Recreation Area campgrounds including beach camping. The SRAS remain open for day use. For more information go to OutdoorNebraska.org/KnowBeforeYouGo
List of campgrounds by Julesburg, CO and Lake McConaughy, NE, in order of proximity:
Camping near Julesburg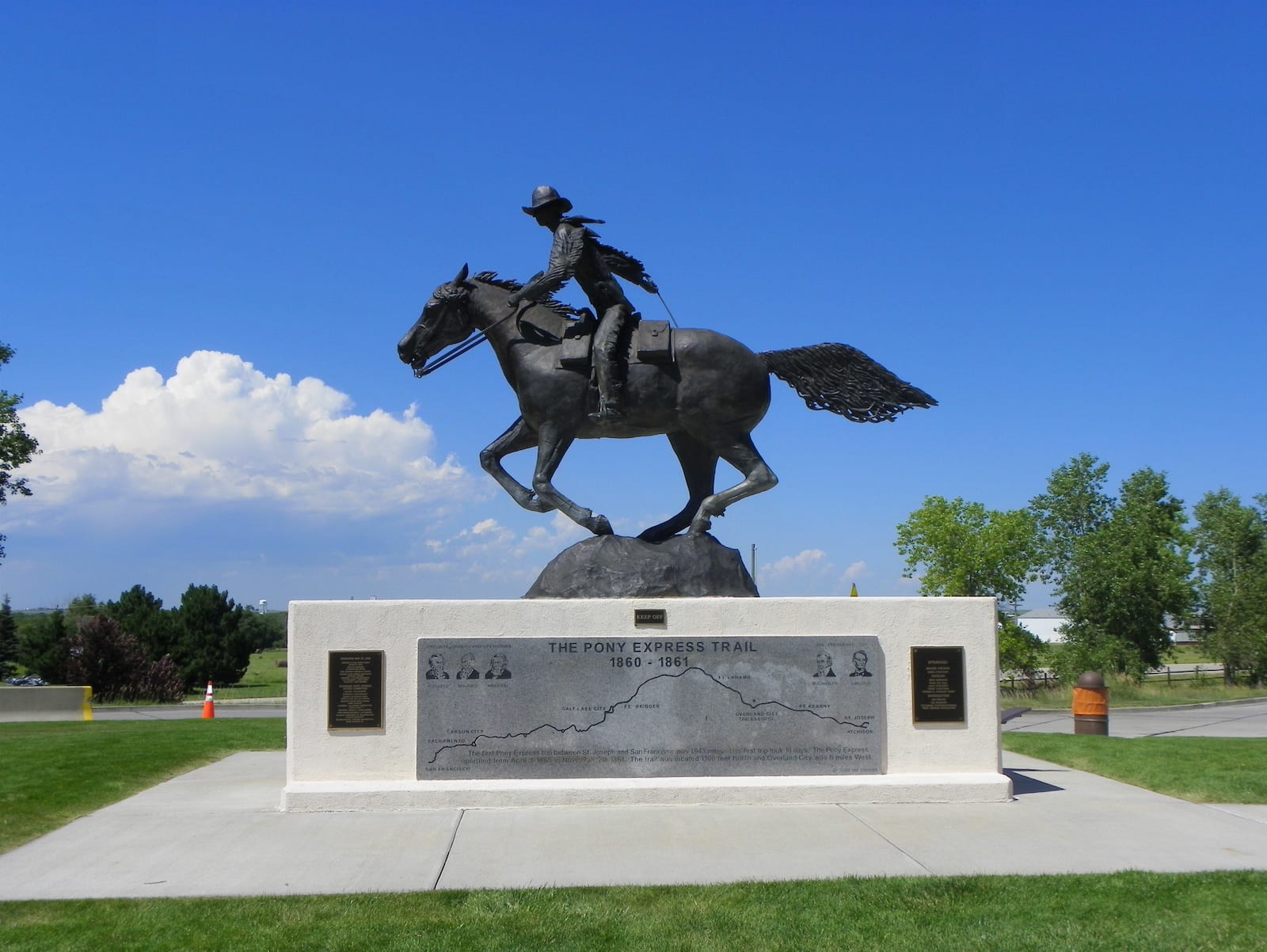 Julesburg has about 1200 people, so it's just sizable enough to provide a few places to shop, eat and stay. There's an RV park close to town, but most of the nearby campgrounds reside on the Nebraska side. One of the main attractions is the Julesburg Drag Strip, which hosts hotrod races from late April to early October.
A bare bones RV park on the outskirts of Julesburg. The location is the first in Colorado coming in from Nebraska via the Interstate 80 / Interstate 76 route. Reviews describe it as an oasis on the flat plains of eastern Colorado. A good way station on your trek to the mountains. The manager is offsite, so a phone call is necessary to sometimes open the gate, select a site and pay fees.
The last RV park in Nebraska before entering Colorado. This park is located on a working farm, which provides an interesting backdrop to your stay. A quiet, secluded location, less than a mile from Interstate 80, but shielded from the sounds of the road. The usual amenities are available, with the added benefit of friendly, helpful hosts. This is a bright spot after the long miles across the western plains.
A clean, well maintained, an inexpensive RV park on the plains of western Nebraska, very close to the Colorado state line. There is a bit of history to explore in the town of Chappell where a B-24 bomber crashed during World War II. The location of the park within walking distance of grocery stores and a good selection of local restaurants make this RV park intriguing. Wildlife is viewable at the creek near the camp, but so are the trains that roll by on nearby railroad tracks.
Located on the historic South Platte, River, this RV park has all the basic amenities with showers, laundry, and a small grocery store on the property. Most sites are pull-through with a maximum length of 40'. The location just a half-mile off Interstate 80 provides a quiet, serene western plains experience to the weary traveler.
A quiet campground on a well-maintained section of western Nebraska grass. Amenities on site including a pool, laundry, store, and the basics of restrooms and showers provide a respite from the road on your trek to the wonders of Colorado, or a good destination to stop at on your weary ride home from adventures in the great outdoors.
The amenities you expect from a KOA campground adjacent to Interstate 80. Many local attractions within the park make this an ideal setting for families on the move. The location on I-80 is a problem for some campers and this RV park offers free, complimentary ear plugs for those who are bothered by highway noise. A friendly staff makes your stay to or from the wonders of the Colorado mountain wilderness an enjoyable experience.
Camping near Lake McConaughy, NE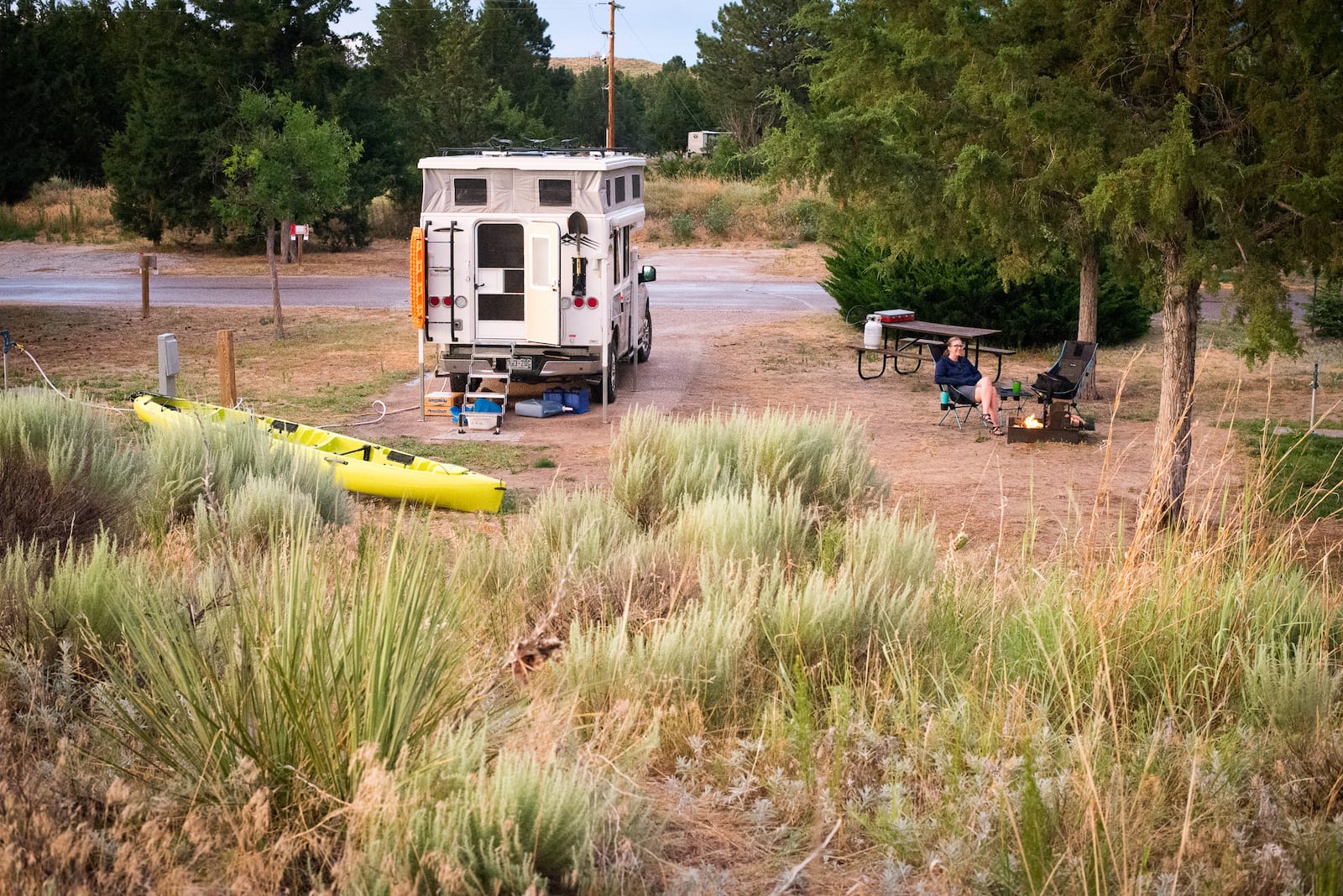 People love Lake McConaughy for good reason. The 30,000 surface-acre reservoir is surrounded by camping, from developed campgrounds with amenities, to simple rural dispersed camping by the beach. Lake McConaughy offers terrific water sports, including fishing, boating, jet skiing, water skiing, and tubing.
Reservations are now required for all camping at Lake McConaughy and Lake Ogallala State Recreation Area campgrounds including beach camping. Those without advance registration will not be able to camp.
A fisherman's paradise awaits the traveler to the high plains of Western Nebraska at this full-service RV Park and campground. This park has taken special care in offering all the amenities an angler, even an angler with children along could ask for. Fish cleaning stations, dump stations, laundry, and 100 sites to choose from in a picturesque western setting make this a memorable park to visit or to make an annual destination.
Cedars dot the rim surrounding Lake McConaughy giving this campground its name. Located on the west end of the reservoir, it is shielded from the afternoon winds and a favorite of anglers fishing from shore. The wind doesn't blow your line back in but lets it drift into deeper portions of the lake. With hard-surfaced roads, it is an easy campground to access.
Located just east of the 30,000-acre Lake McConaughy, this campground is on the much smaller 320-acre Lake Ogallala. A protected shoreline slows the high afternoon wind, but there are not any sandy beaches at this small lake. It is a popular spot for anglers trying their luck at catching rainbow trout.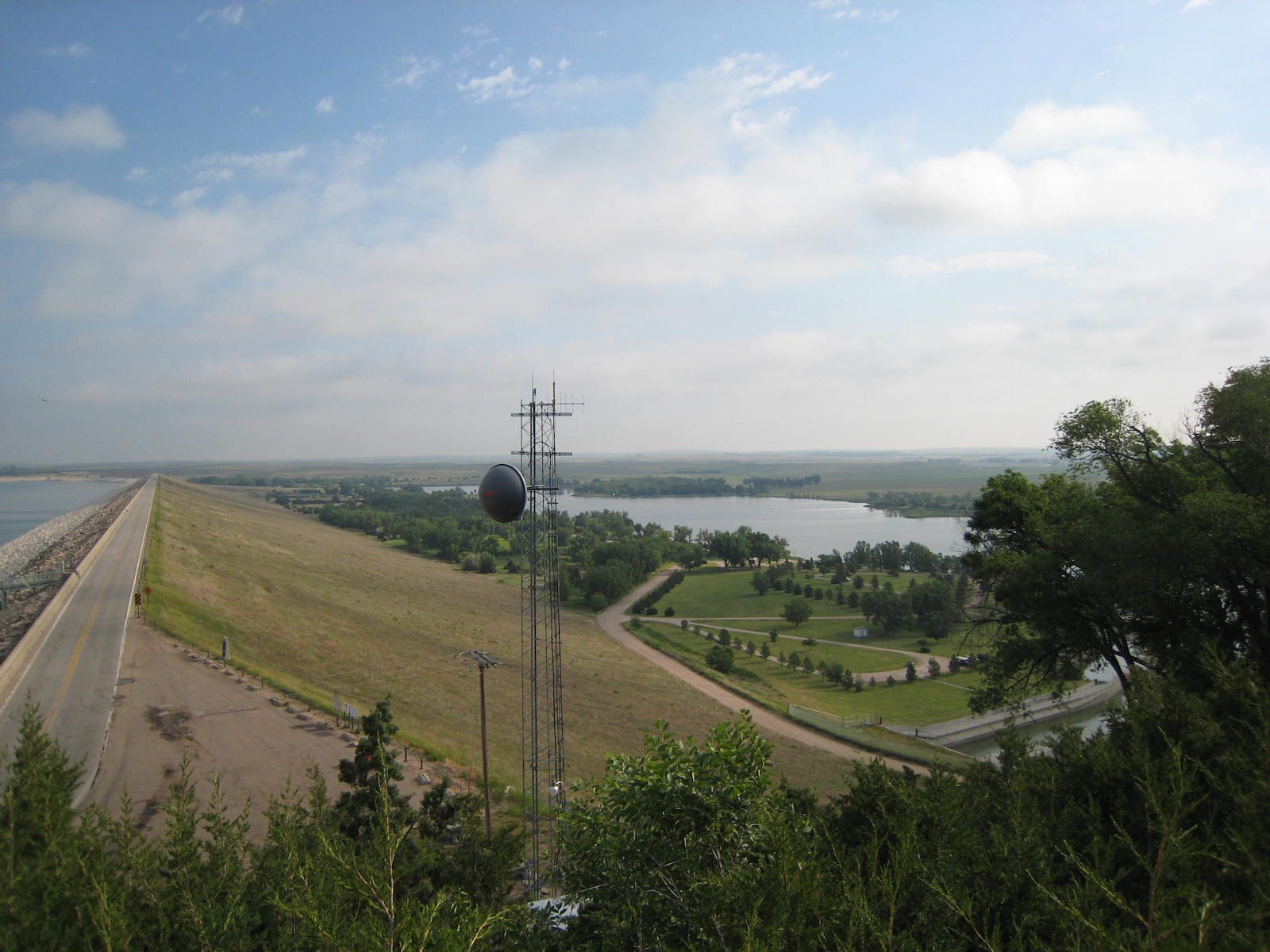 Located on the west entrance of Lake Ogallala just east of 30,000 acre Lake McConaughy this basic campground is spread out along the west shore of the 320-acre reservoir. Most of the campsites have grass with picnic tables and grills. If you're looking for lakefront camping, many of the sites are right on the shore. With a playground and other amenities, this is a family-friendly campground.

This modern RV park is all about fishing. Lake McConaughy is the largest body of water in Nebraska and home to a wide variety of species including white bass, smallmouth bass, stripers, catfish, and the always popular walleye. Full amenities, including an outdoor pool in the summer months, provide recreation for the angler and the family during lulls off the water. With 29 sites, 26 of them pull-through they can accommodate any size or combination of RV.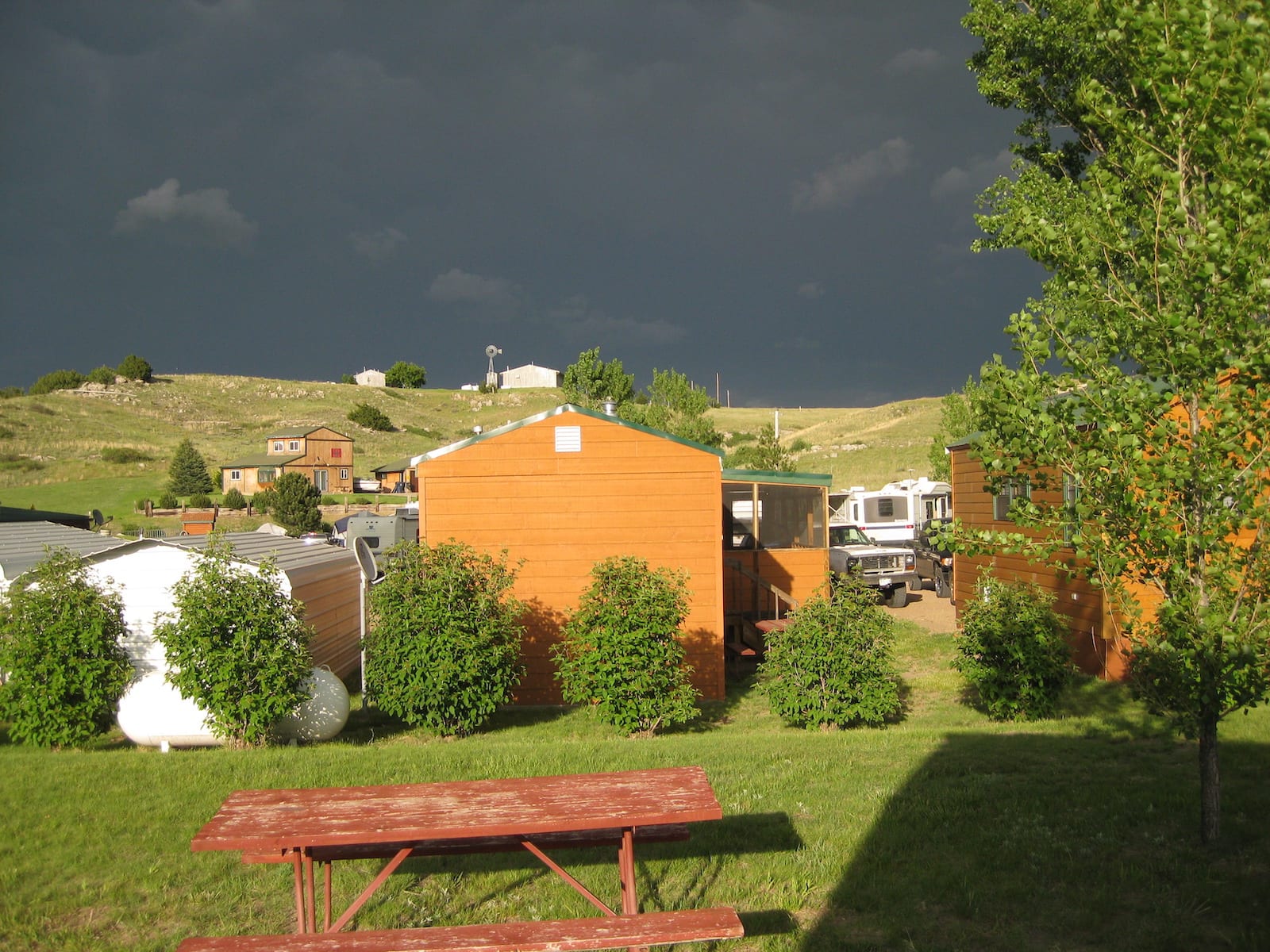 Showers, flushable toilets, and electricity make this campground one of the most popular on the shores of Lake McConaughy. Eight full hookup sites invite longer stays, but every one of the 42 campsites has electricity. Hard surfaced pads are connected with good roads in and out of the campground.
A new RV park opened in July of 2020, this park offers full hookups, with large parking areas for RV enthusiasts. There are no showers or restrooms, so your RV should be fully self-contained, but there are easy, convenient sewer, water, and electric hookups in this park. Locate close to Nebraska's reservoir at Lake McConaughy it is a popular destination for anglers.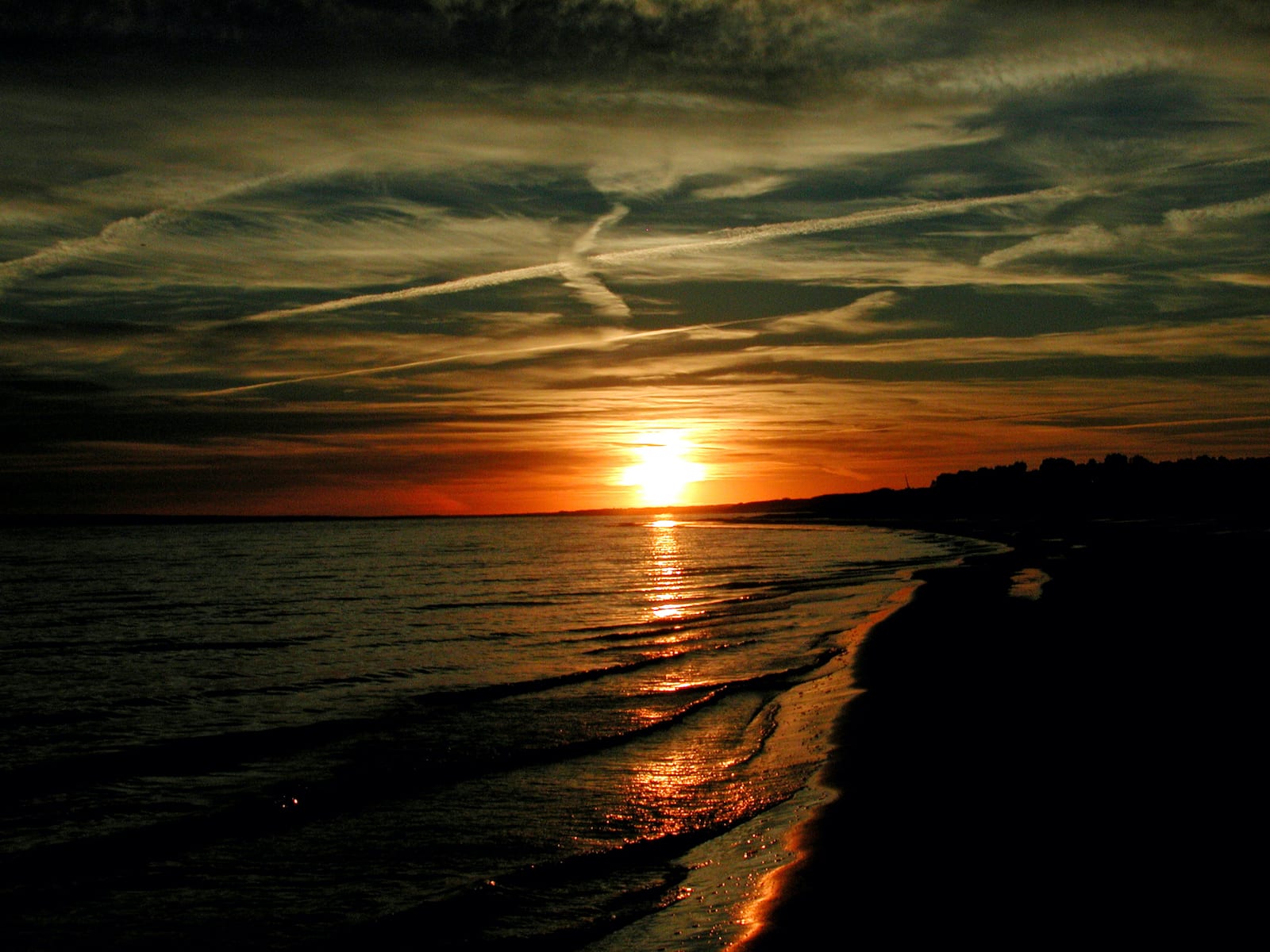 Hard surfaced roads lead to this full-service campground near Arthur Bay and the Sandy Beach Entrance to Lake McConaughy. Lake McConaughy is the largest lake in Nebraska with 30,000 acres of water and dozens of miles of shoreline and beaches. A haven for anglers, boaters, and water skiers, this campground is on the north shore of the lake.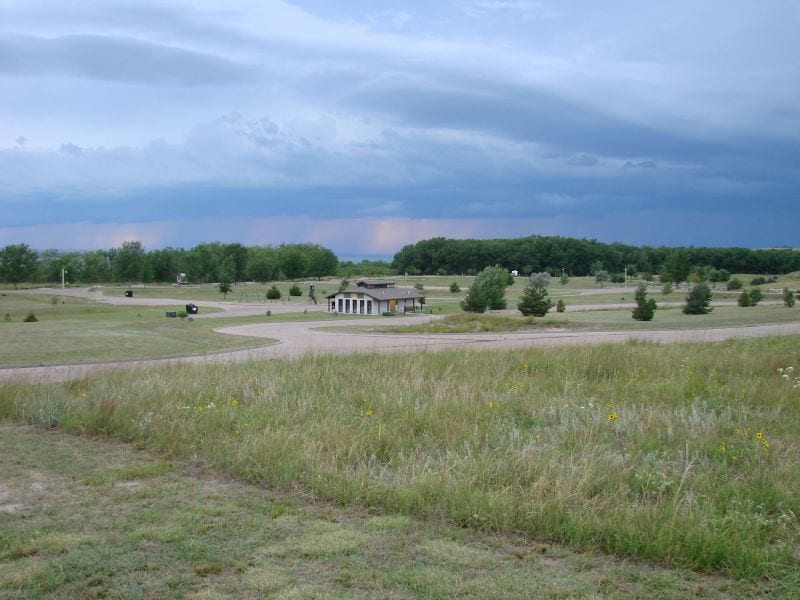 As the name implies, this small 26-site campground has the basic amenities, with the natural attraction of a sandy beach with the wind at your back. Located on the north shore of Lake McConaughy, the prevailing afternoon winds come out of the northwest, with this area shielded by natural terrain.
Consider Sterling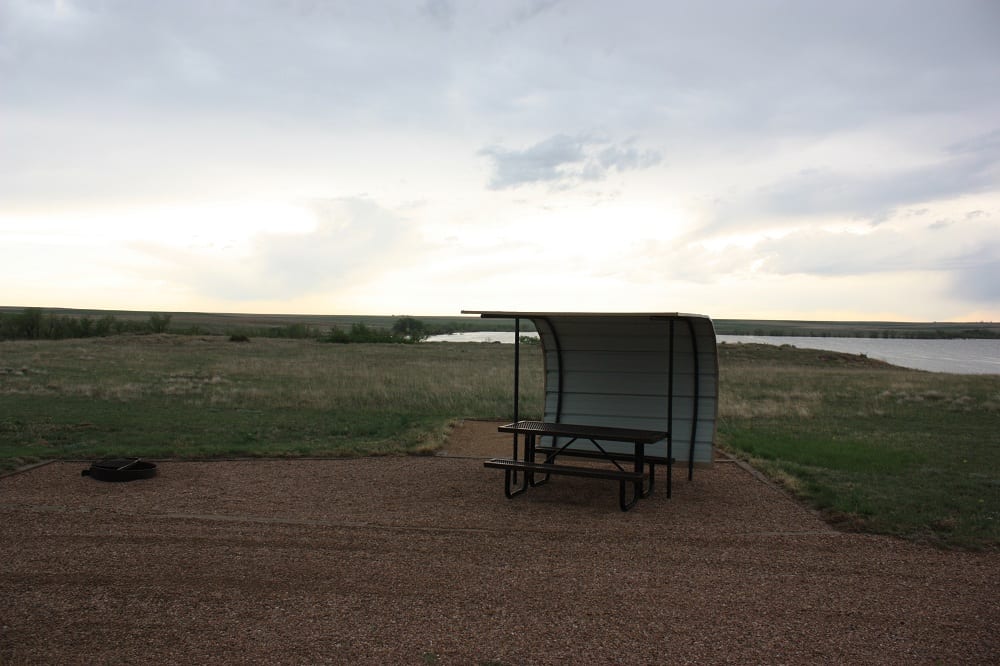 If you're looking to stay within Colorado and day trip to Lake McConaughy, Sterling makes a good basecamp. It's an hour and a half drive to Nebraska's largest body of water, so doable for a day at the beaches. Plus you can camp lakeside at North Sterling Reservoir, a local state park.
Those are among the top places to camp in the northeast corner of Colorado near Julesburg and southeast of Nebraska by Lake McConaughy. Remember to practice leave no trace and enjoy your trip!