Idaho Springs and Georgetown are a couple of the most accessible mountain towns from the Denver Metro. Both are often overlooked for nearby Summit County, but these towns of Clear Creek County offer a gateway to some incredible gems in the surrounding wilderness, and even in town.
Most of the campgrounds reside within the Arapaho National Forest, managed by the USFS. They are usually seasonal, open during the typical Colorado summer from late May to September. Camping is easy to access from Georgetown and Idaho springs, with a chance to discover two great fourteeners: Mount Blue Sky and Mount Bierstadt. Explore the great outdoors from Clear Creek County, home to some epic stretches of whitewater rafting on Clear Creek.
List of camping by Georgetown, Idaho Springs and Empire, CO, in order of proximity:
Camping by Guanella Pass near Georgetown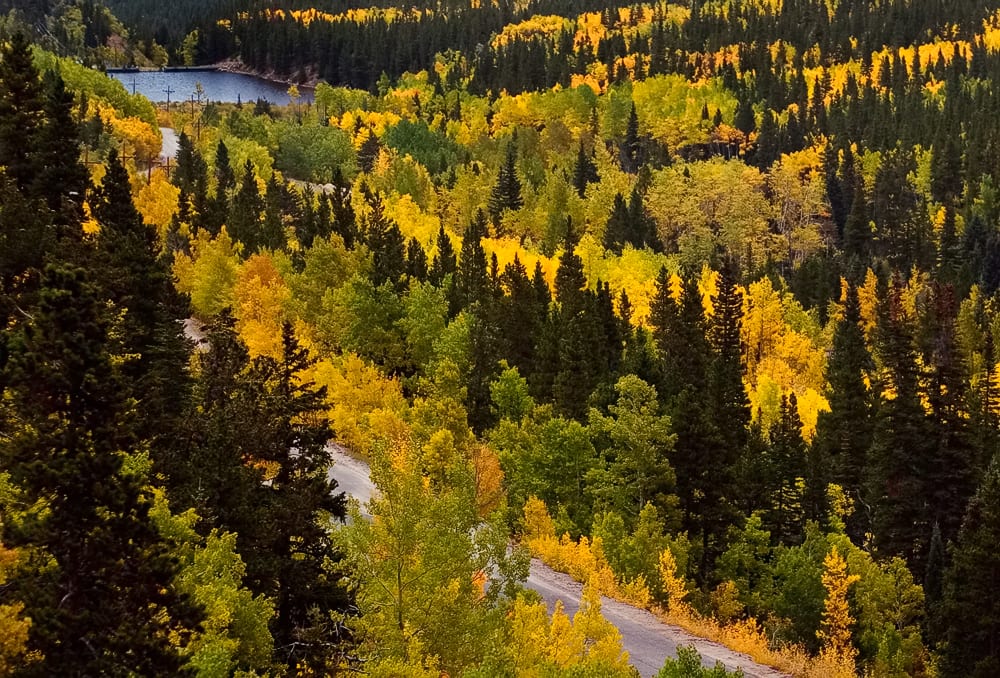 The railroad town of Georgetown welcomes all who come to its humble historic streets. It sits as a gateway to Guanella Pass, an easy national scenic byway to drive south an hour to Grant at US-285. Guanella Pass Road starts up from town, making camping on this route very convenient if you need to be close to amenities. Once you enter the Arapaho National Forest you'll come across two campgrounds on the Georgetown side of the pass.
On the opposite, south side, of Guanella Pass lies the Pike National Forest. You'll descend from the summit down to Highway 285 at Grant. There are a couple of campgrounds near Grant on that side of Guanella Pass, as well as dispersed camping. They put you within a reasonable drive of I-70 and Georgetown, plus the back way to Denver Metro via Highway 285.
It's a nice auto tour to loop. The closest big town to Grant is Bailey. Grant has a few limited businesses, but not much.
A small rustic campground set in a large aspen grove at the base of Mt. Bierstadt. This campground is popular with fishermen seeking a variety of angling venues in stream, pond, and lake fishing for brown, brook, cutthroat, and rainbow trout.
A sprawling 1.5 million acres of forest and grasslands await the visitor to this popular campground. Set at 10,800 feet campers are sometimes awakened to new-fallen snow, even in late summer.
Camping by Mount Blue Sky near Idaho Springs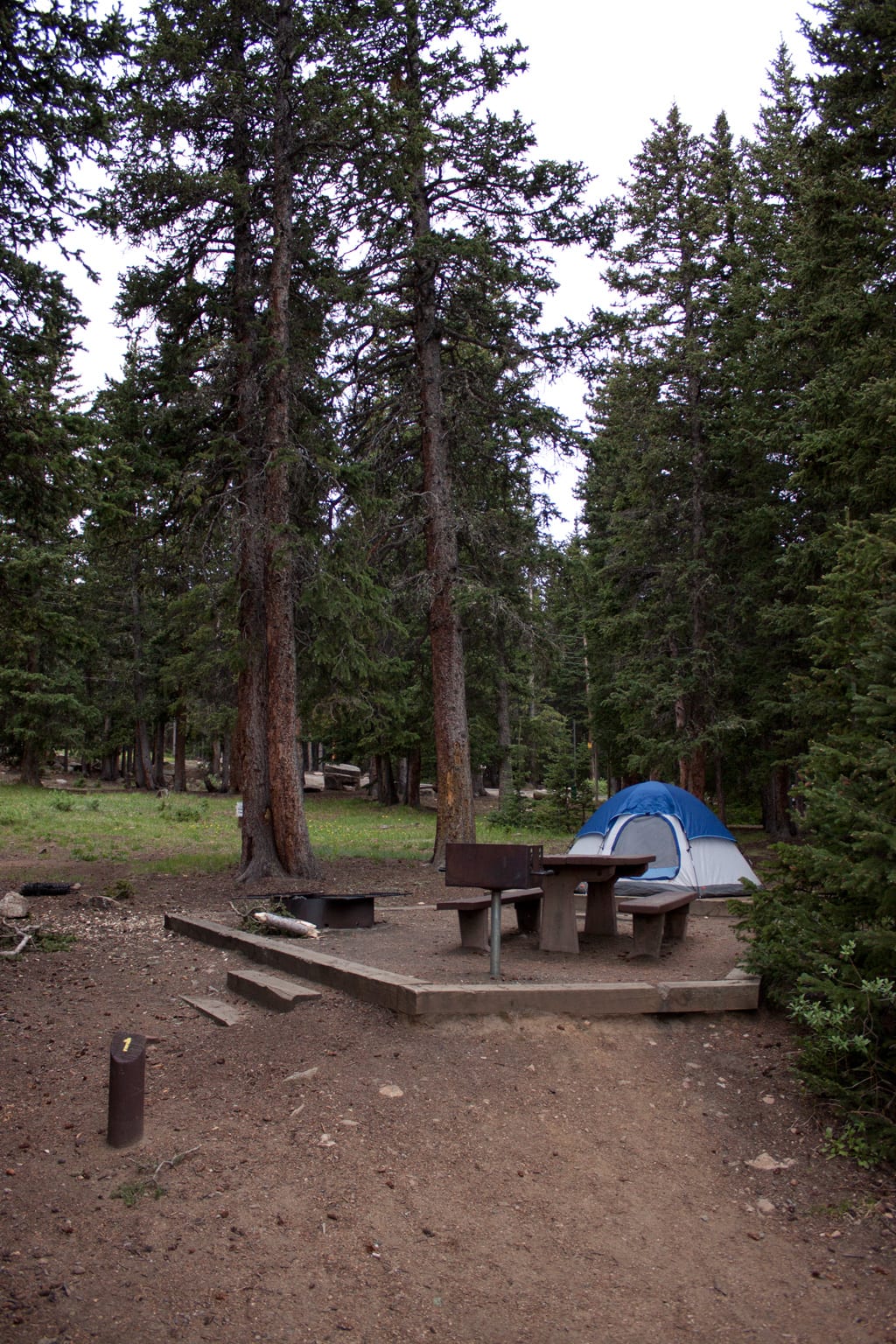 The former gold mining town of Idaho Springs has a lot to offer the summer camper. It has all the resources you may need in town, from tourist attractions like its Water Wheel and two gold mines to tour, to restaurants and shops. The Mount Blue Sky Byway, a national scenic byway summiting the 14er,  is accessed either through Idaho Springs or Evergreen. Camping in close proximity to this major mountain is a huge plus for activities and convenience between a couple of cool mountain towns.
Evergreen, Colorado has some campgrounds that also put you in close range of Mount Blue Sky and back route into Idaho Springs. These USFS campgrounds will give you an authentic Rocky Mountain camping experience. It's a quick forty-five minute drive up to Evergreen from the capital, so these a great for a last minute getaway, space provided. The town of Evergreen has a neat little downtown and access to the peaceful Evergreen Lake.
A modern RV park located close to the many activities in Idaho Springs. This park is RV only with no tent sites. It's central location to the many outdoor activities, sites of interest and historical sites makes it a perfect launching pad for your adventure.
This basic campground at the foot of Mount Blue Sky is an extremely popular site during the peak summer season.  Located on Chicago Creek it is a popular spot for anglers fishing for brown, rainbow, and native cutthroat trout.
A very popular campground with campsites for both RV and tent campers adjacent to five scenic byways.  Surrounded by a spruce forest, the smell of the wilderness is always on the coll afternoon breeze. Echo Lake Mountain Park is close to the campground.
Camping by Jones and Berthoud passes near Empire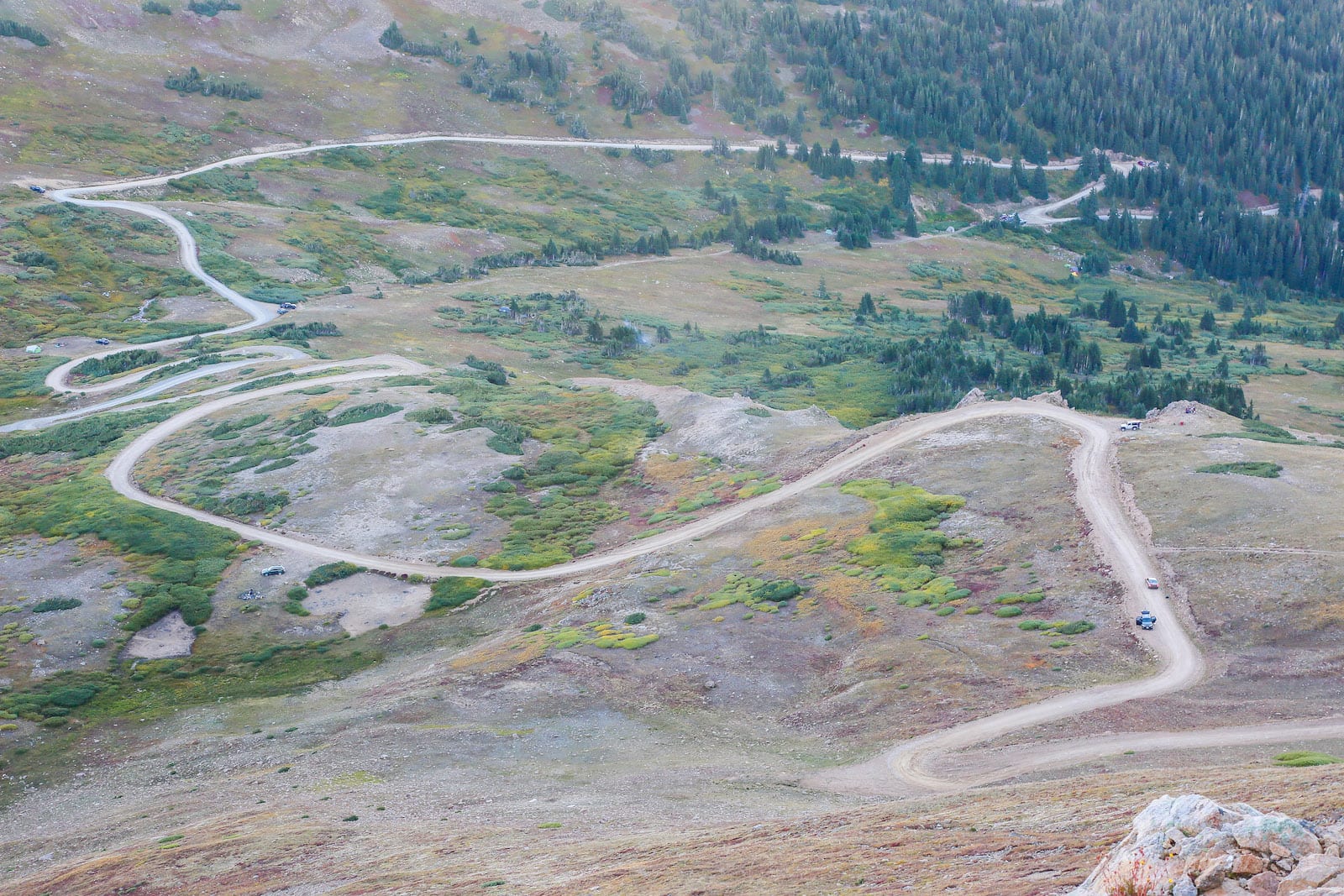 Empire is the last little town you pass through before departing on your trip up Berthoud Pass. It's marked by the international flags that it waives from its main street along Highway 40. You can detour just before you head up Berthoud Pass, off Highway 40 seven miles from Empire, and take Jones Pass Road. There is dispersed camping back here.
There is are some campgrounds too on Berthoud Pass, which we included in our article on campgrounds near Winter Park, since they reside closer to this Grand County town. Check out Robbers Roost Campground.  Winter Park is about 45 minutes from Idaho Springs, and there's camping close to town there as well. It allows you to ditch I-70 earlier than the rest of the western-bound.
Free – Dispersed Camping on Jones Pass Road
Jones Pass is a convenient destination for a primitive summer camping trip. The further up the pass you go, the better off you are with 4WD, and the more expansive the views. It's a relatively simple drive, with incredible views from the top. The dispersed campsites are a lot of open meadows, so consider the possible wind when pitching a tent. Try to get a wooded site.
Consider Gilpin or Summit counties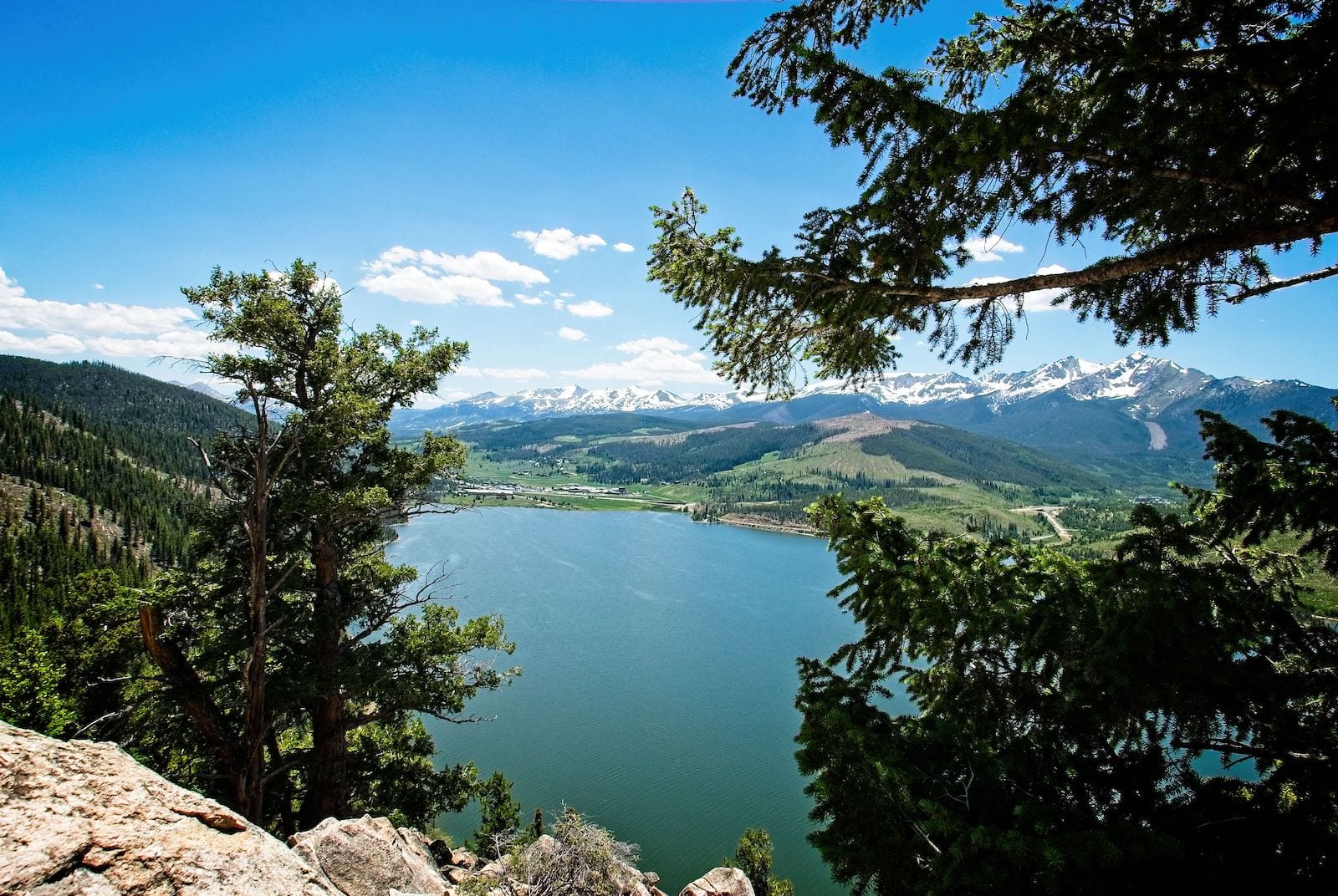 The beautiful Central City Parkway is a gloriously paved mountain road leading up into Gilpin County's high country. You'll arrive in Central City first, admiring its impressive historic district. There's also a back route on Highway 6 leading to Black Hawk first. Both routes are easily accessible from Idaho Springs. Consider camping near Central City for a unique mountain trip, with a unique casino town twist.
Summit County is the obvious destination for many out-of-staters and locals alike. Within an hour and half (traffic pending) you can be at all its major towns, which are closely cluster together. The heart of the county is the Dillion Reservoir, surrounded by Dillon, Silverthorne and Frisco. There are a lot of lakeside campgrounds in Summit County, which put you in the smack center of a bustling mountain county, of which Breck would be the capital – it is the county seat.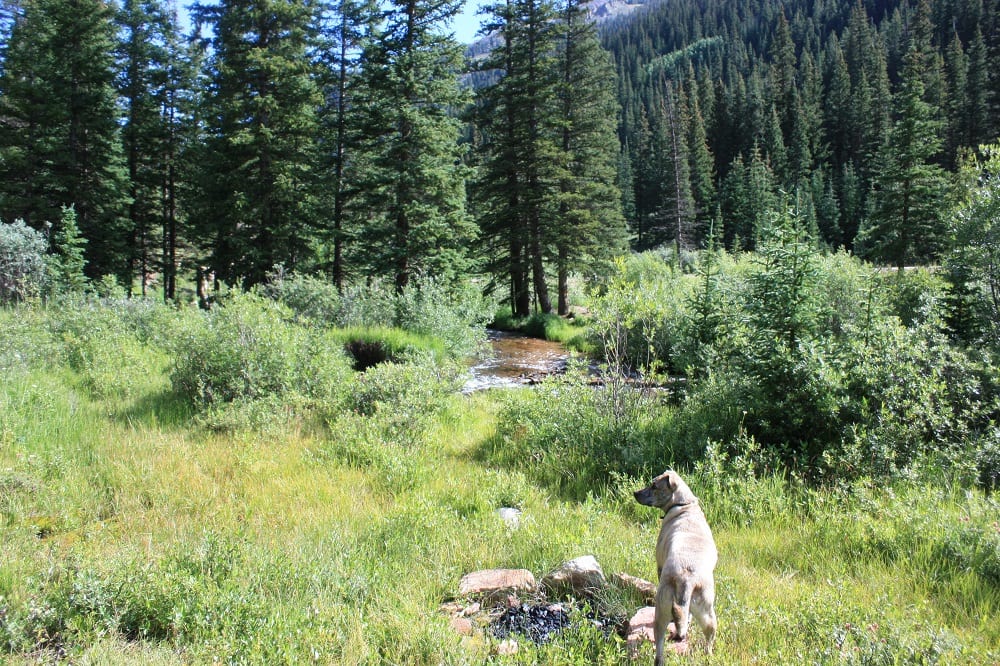 That's a roundup of the top camping opportunities in the region surrounding Georgetown, Empire and Idaho Springs. Please respect your campsite and pick up all your trash (and bring it with you) and make sure your fires are completely out. Have fun!