Connecting the alpine towns of Empire and Winter Park, Berthoud Pass is an accessible mountain pass along the Continental Divide in the Rocky Mountains. The pass splits the Clear Creek and Grand counties and can be reached along the paved US Highway 40.
US Route 40 is a prominent route in Colorado, which reaches Kansas to the East and Utah to the West. The road travels through cities like Steamboat Springs and Denver, but crosses the Continental Divide at Berthoud Pass between Empire and Winter Park. It summits at 11,307 feet in elevation.
History
Berthoud Pass was first discovered by, and named for, the Colorado Central Railroad Chief Surveyor Edward L. Berthoud. The pass was not deemed suitable for railroad travel, but rather as a wagon road.
The first building on the pass was known as "the Summit House," which served as a tollgate and home to Captain Gaskill. In the early 1920's, an Inn and restaurant were built, which each served customers until 1939 when the building was struck by lightning and dismantled.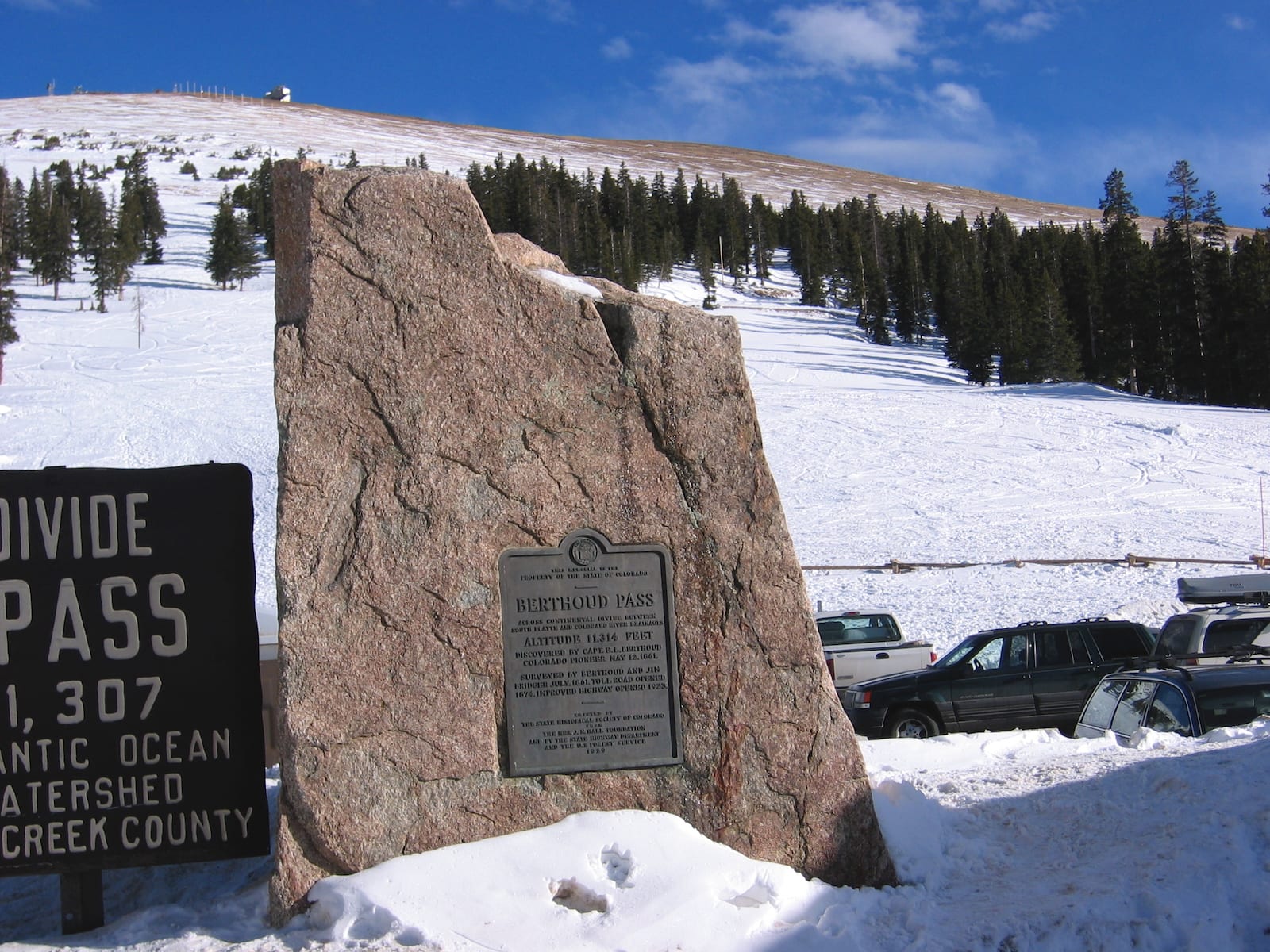 Thanks to easy access to the summit, Berthoud Pass quickly became an attraction for downhill skiing. Throughout the 1930's and 1940's, the Berthoud Pass Ski Area attracted thousands of visitors exploring the backcountry. In 1947 the Berthoud Pass Lodge, Inc. built a ski lodge and opened Colorado's first two-person chairlift. The company's ownership traded hands several times throughout the following decades and would be the first ski area to allow snowboarders on the lifts during the 1970's.
Due to competition from larger resorts such as the nearby Winter Park, operation of the Berthoud ski area ceased permanently in 2003 and the Forest Service tore down the lodge 2 years later. You'll still find backcountry skiers shredding its former slopes every winter.
Berthoud Pass Accessibility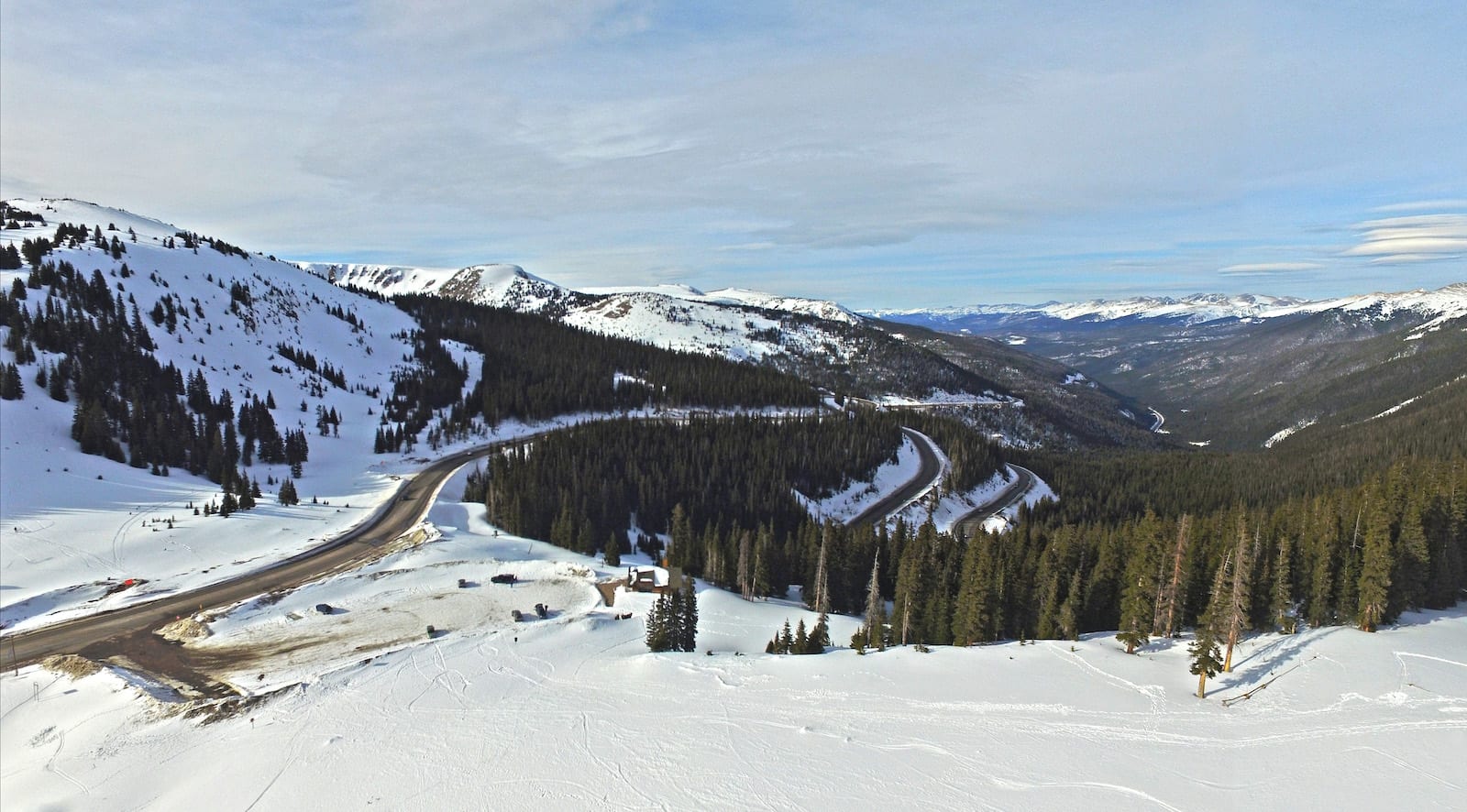 US Highway is a paved route that can be accessed by most passenger vehicles. The summit is reached by way of many steep switchbacks, so it is advised for vehicles in healthy working order. Near the summit of the pass, there is a warming hut, two scenic viewing areas, and a building with toilets provided by the U.S. Forest Service seasonally.
Vehicle Restrictions – Berthoud Pass does not have any vehicle restrictions, however Colorado Traction and Chain Laws apply to potentially dangerous winter travel. The pass is generally open year round but can be closed due to extreme weather conditions.
Activities on Berthoud Pass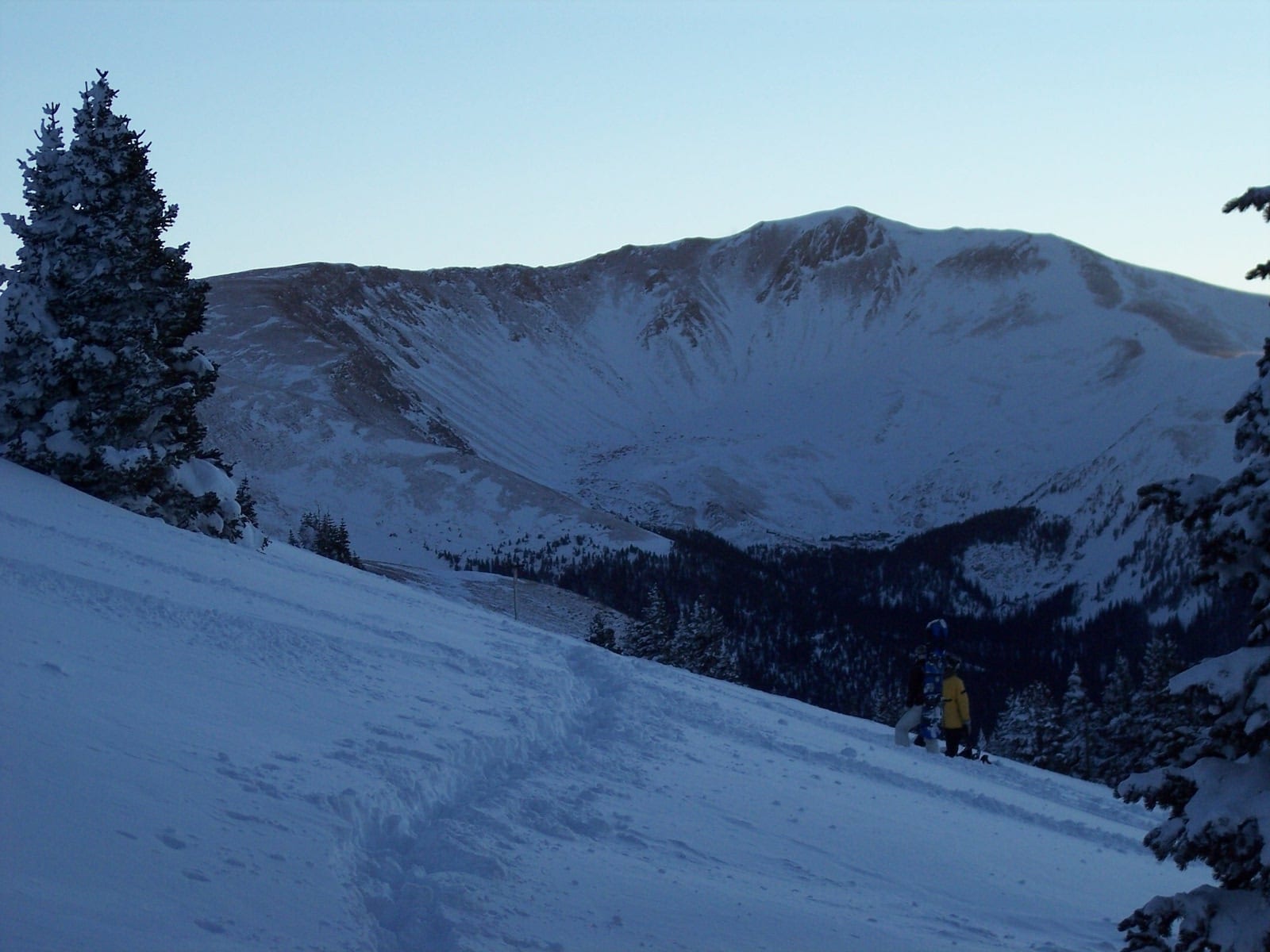 Although the lodge is no longer standing, backcountry skiing is still very popular in the Berthoud Pass area. Skilled riders can park at the summit and ride down the slope without a fee or permit. Riders generally leave a car at the bottom or hitchhike back to the top.
In the summer, there are great hiking opportunities featuring waterfalls, seasonal wildflowers and stunning views around Berthoud Pass. The Continental Divide Trail passes by Empire at Berthoud Pass.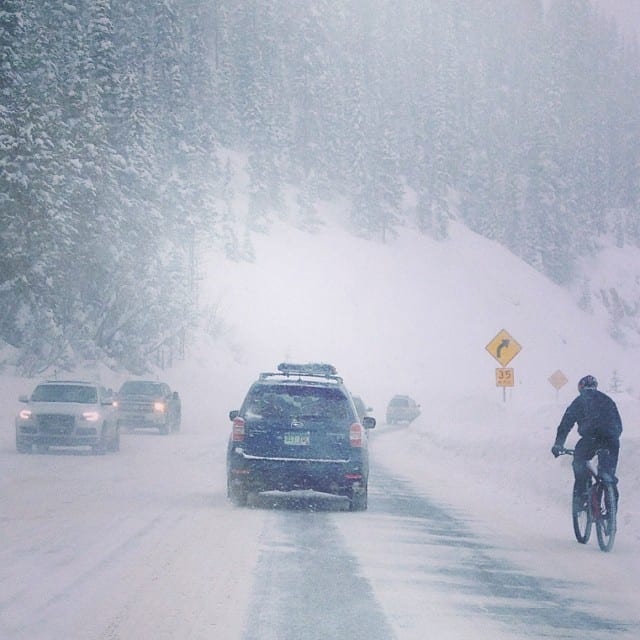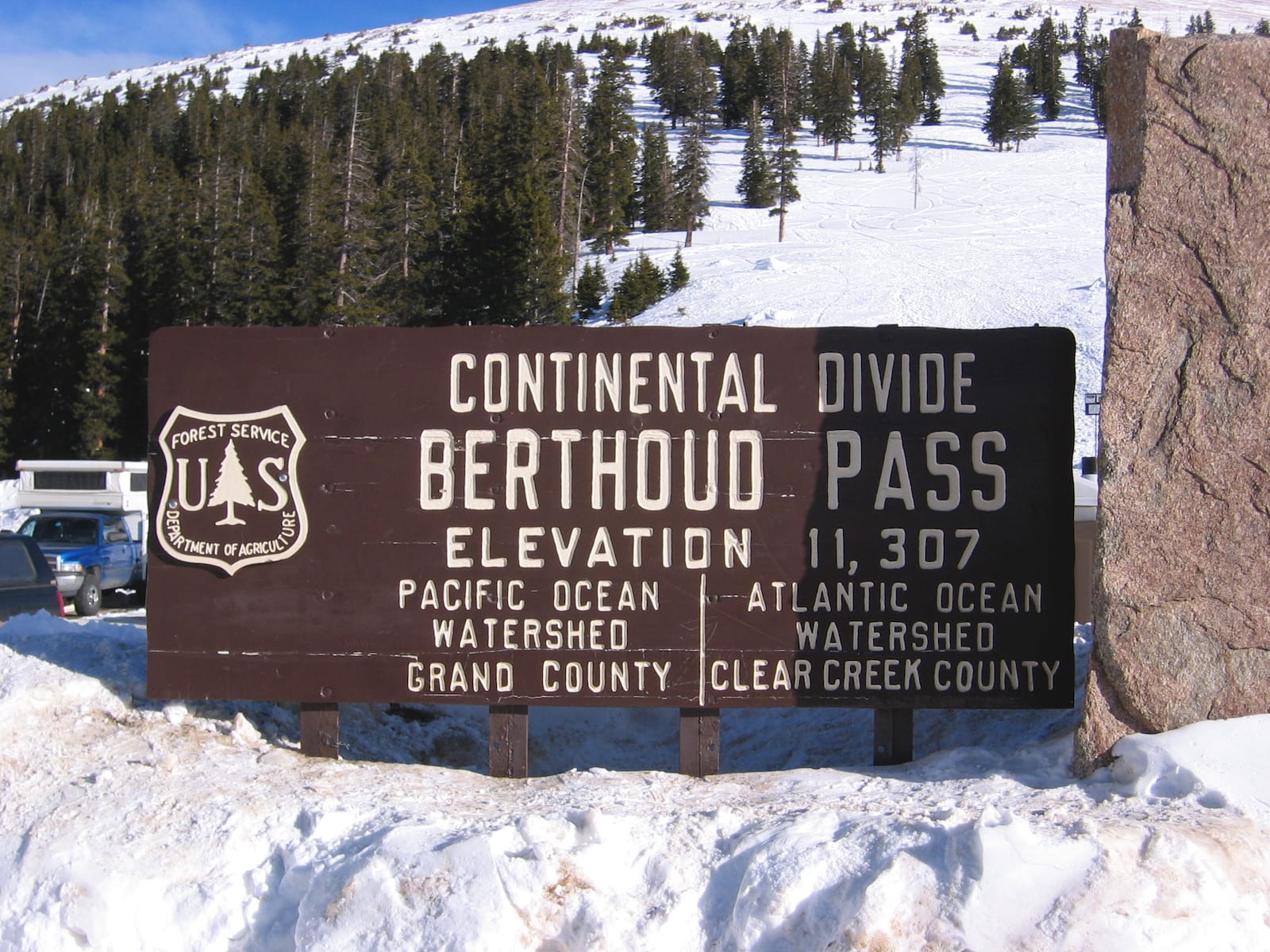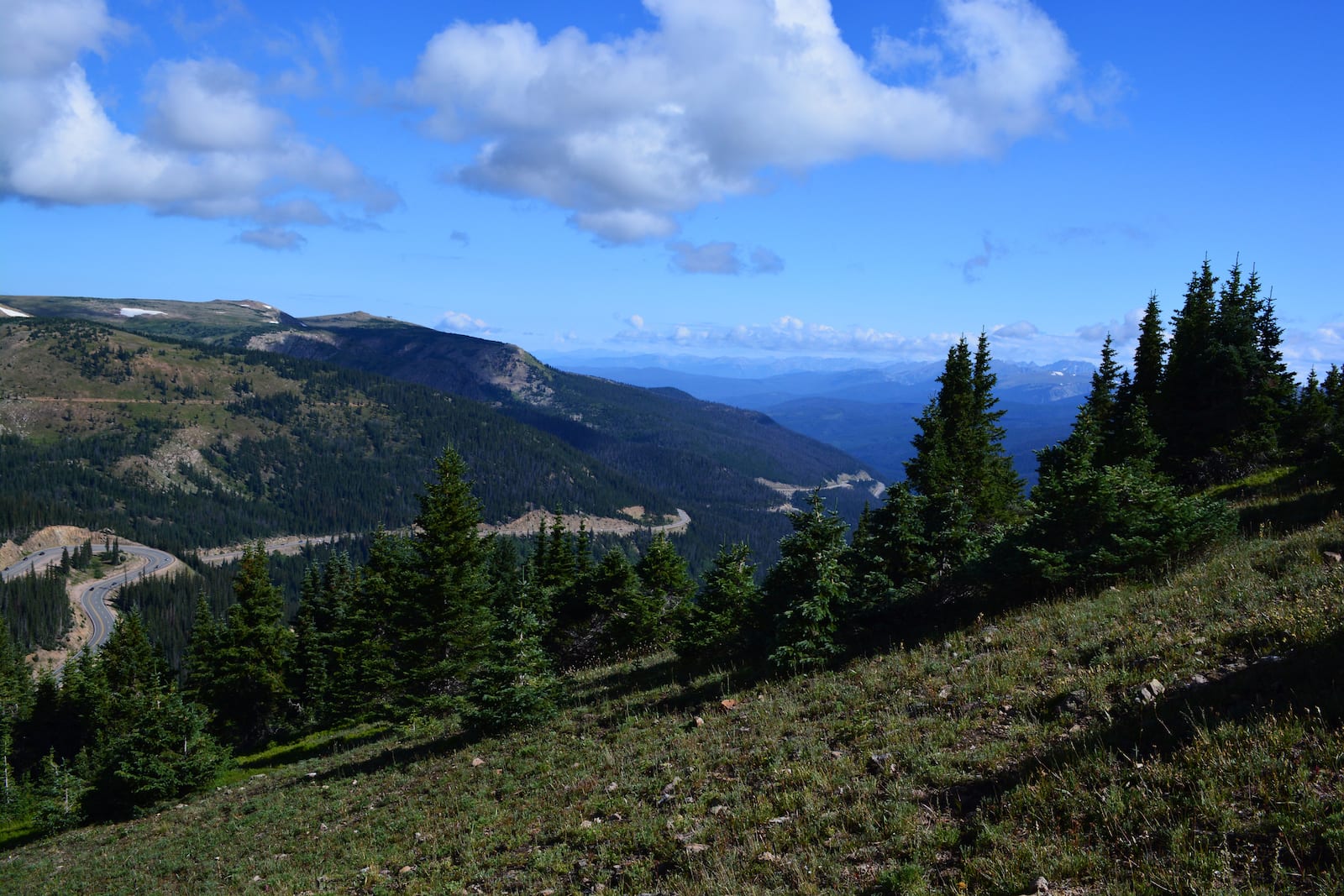 Details
Address: U.S. Route 40, Empire to Winter Park, CO
Season: Year round
Elevation: 11,307 ft (3,446 m)
County: Clear Creek County | Grand County
Mountain Range: Continental Divide
Coordinates: 39°47′52″N, 105°46′37″W
Access: US 40