[Mount Evans mountain goat. Photo: Wally Gobetz] Clear Creek County was one of the original 17 counties created by the Colorado legislature on November 1, 1861. It remains one of only two counties (along with Gilpin) to still use the original boundaries. As of the 2010 census, the population was 9,088. The county seat is Georgetown.
The county was named after the creek that runs through it and is home to several trails, protected national parks, and wilderness areas. Pike National Forest, Roosevelt National Forest, James Peak Wilderness, and Mount Evans Wilderness are all found within the region.
Visit the Clear Creek County Government website.
County Towns
Adjacent Counties
Popular Posts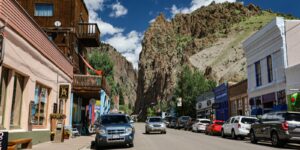 Visit These Ten Small Town Gems in Colorado – They may be small, but these Colorado towns have plenty to offer. From epic mountain landscapes to historic landmarks, each one of them offers a bit of something special. All of these Colorado towns are…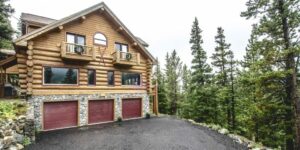 Top 5 Cool Hotels in Idaho Springs – Idaho Springs is one of the easiest mountain towns to reach from the Denver Front Range. It makes a great basecamp for exploring the Rocky Mountains, while still benefits from the capital city's proximity. Enjoy the cheeky and vibrant…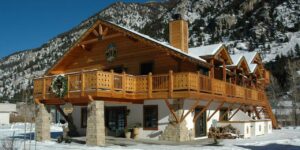 Top 4 Cool Hotels in Georgetown – Secluded just on the side of Highway 70, 12 miles east of the Eisenhower Tunnel, Georgetown is a quiet gem that features year round recreation and convenience to the Front Range. Because of its distance of 45 minutes from downtown…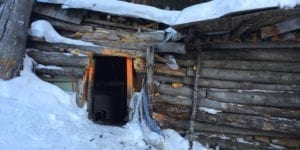 Find the Ski Shack on Loveland Pass – Loveland Pass is probably the most skied backcountry terrain in all of the Rockies. On any given winter day you'll find hoards of skiers and snowboarders waiting for a lift back to the top. Last weekend I found myself…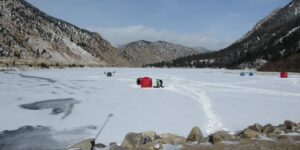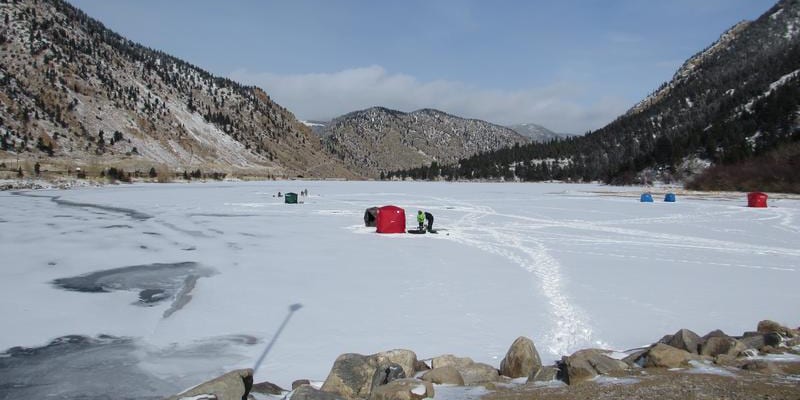 Ice Fishing beside I-70 in Georgetown – Georgetown Lake is visible from I-70 and one of the main attractions in Clear Creek County. Year round the lake gets use, especially for fishing. The lake begins to freeze over around November and ice fishing commences…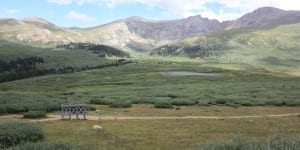 From I-70 to 285: Guanella Pass Scenic Byway – Guanella Pass is a remarkable drive between two major highways. This national scenic byway connects I-70 and Georgetown, to the north, with Highway 285 and Grant, to the south. It begins directly from downtown…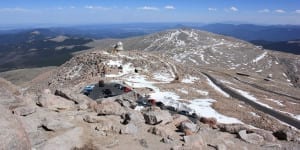 Driving the Mount Evans Scenic Byway – The Mount Evans Scenic Byway is the highest paved road in Colorado, at 14,130 ft. Colorado's "New Switzerland" opened by 1930. It was built as a result of Pikes Peak Highway and Denver's competition for tourists…