Archuleta County is as breathtakingly beautiful as it is historically rich. While sipping wine in the riverside hot springs today, true tales from Pagosa's Wild West past seem surreal.
The Anasazi maintained a thriving community until 1125, followed by Navajo, Ute, and Apache peoples. Mexico ceded the area to the United States in 1848 after which the U.S. Government bought most of the land from the Native Americans. Gold was discovered in 1860 and fortune hunters poured in and settled down.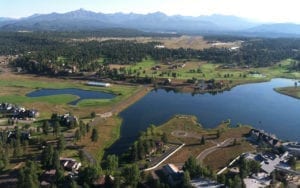 Hispanic and Anglo settlers arrived, making their homes along the rivers. Archuleta County was created by the Colorado legislature on April 14, 1885, named for J. M. Archuleta. The town of Pagosa Springs was incorporated in 1891 and remains the only incorporated town in the county. The railroad arrived in 1900, lumber and ranching industries exploded, and the Wolf Creek Pass highway opened in 1916.
By 1970, Pagosa Springs was attracting the two industries that continue to sustain it to this day: land developers and tourists. Approximately 50 percent of county's land is owned or controlled by the U.S. Forest Service and the Bureau of Land Management, 15 percent is owned by the Southern Ute Indian Tribe, and the remaining 35 percent is privately owned.
Visit the Archuleta County Government website.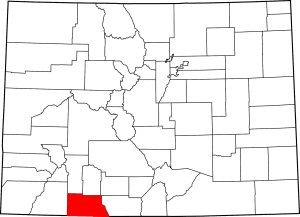 County Towns
Adjacent Counties
Special Events
Tourist Attractions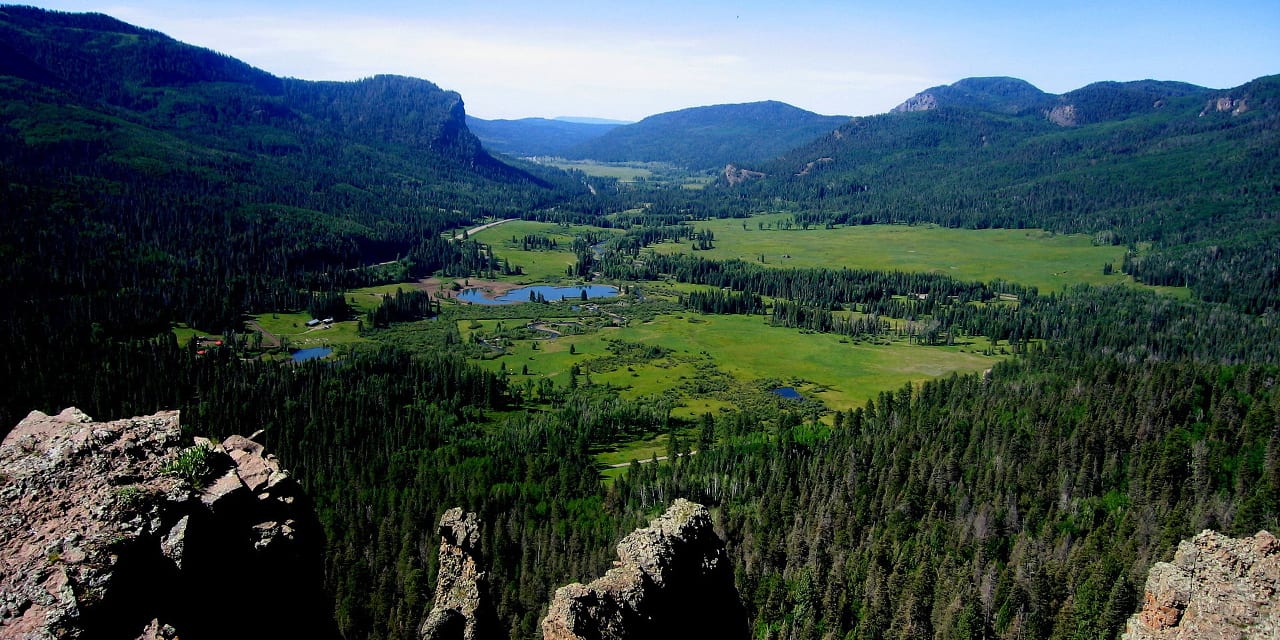 Archuleta County is a gateway to the beautiful Southwest Colorado. Pagosa Springs, the county seat and largest city of Archuleta County, sits quietly at 7,079 feet in the heart of the San Juan Mountains. in the Southwest Corner of Colorado. So what's to do in the Jewel of the San Juans?
1. The World's Deepest Hot Springs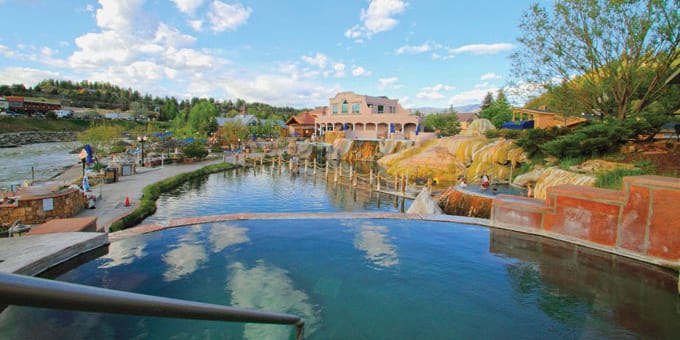 "Pagosah" is the Ute Indian word for mineral hot springs, or healing waters. Reputed to be some of the world's hottest natural springs, you will surely note the pungent fragrance of sulfur wafting through town on summer days. The springs sit just beside and above the San Juan River that runs through the heart of town. When two feet of snow cover the frozen river, where better to be than a 106-degree pool of healing, cliffside waters, sipping a smooth Syrah?
The Springs have not been exempt from ownership skirmishes and land grabs. The property has changed hands many times. Worldwide attention during the last decade brought many changes to the site. Today three spas, all a stone's throw from each other, vie for visitor allegiance, each sourcing from the same heated underground aquifer that feeds the Great Pagosa Hot Springs.
The Springs Resort offers 23 naturally heated, outdoor pools of varying temperatures. Healing Waters Resort & Spa has a year round heated outdoor swimming pool that kids love, and newcomer Overlook Hot Springs Spa offers rooftop pools and indoor tubs.
2. Ski (or Board) Wolf Creek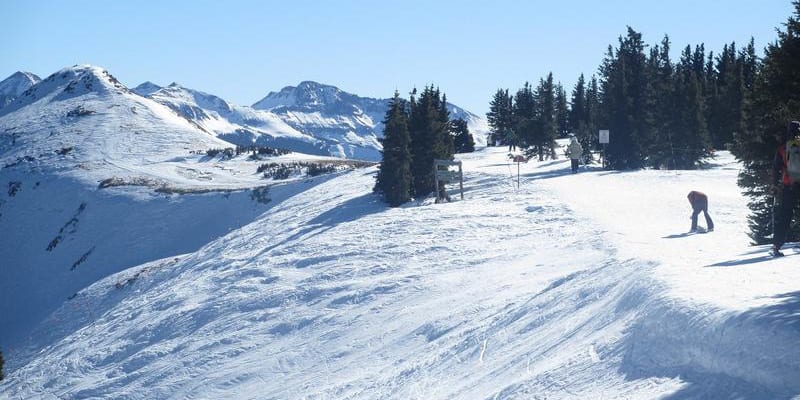 With a deserved reputation for the best and most snow in Colorado, Wolf Creek Ski Area boasts an average annual snowfall of 38 feet. Offering 1600 skiable acres and 50 trails (the longest being 2 miles), slope difficulty is divided into: 20% beginners, 35% intermediate, 25% advanced, and 20% expert. Alpine and telemark ski and snowboard rentals are available.
This is one family-friendly mountain. The Wolf Pup Program for children ages 5 to 8 teaches skiing and boarding in an all day format that includes lift tickets, lunch, and peer support. Wolf Creek offers complete ski school programs for all ages and levels, in group or individual formats.
The eats at Wolf Creek are outstanding with several venues offering hearty sustenance. Après ski, the Pathfinder Bar serves a great selection of beers, mixed drinks, and hot wine.
3. See Through the Eyes of the Ancients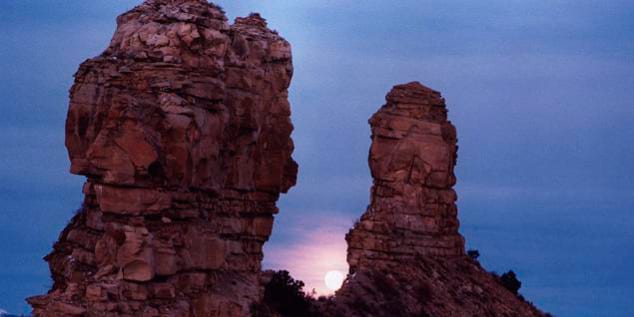 Many guided tours are offered at Chimney Rock National Monument during their season, which begins in mid-May and runs through September, closing for the winter. The monthly Full Moon and interpretive programs are especially popular:
Full Moon: Guests hike a lighted trail to the mesa top where a speaker shares stories of the Anasazi and their close relationship to the moon, sun, and stars. A Native American flute plays while the full moon rises over the eastern mountains and the sun sets over the west.
Moon Viewing Plus: After an interactive talk on the archaeoastronomy of Chimney Rock, visitors drive to an upper area and view specific moon locations through telescopes. As the moon sets, attention turns to deeper-sky objects and any man-made objects that are visible.
The Great House Pueblo on the High Mesa, excavated and restored in the 1970s, is a compelling attraction. The ruins provide rich evidence that Chimney Rock dwellers played a vital part in commerce and ceremonial exchanges within a larger community that extended to Chaco Canyon, NM.
4. Float Your Boat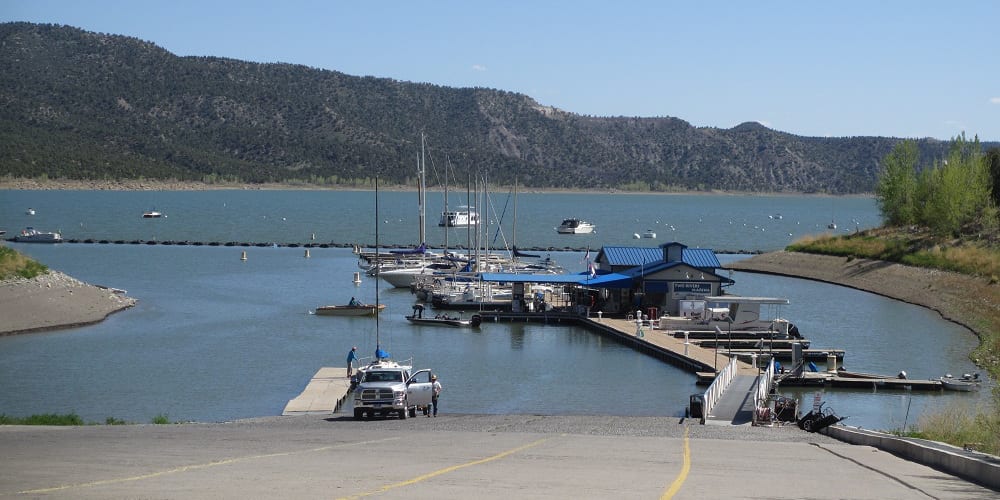 Navajo Reservoir straddles Southwestern Colorado and Northern New Mexico. The 25-mile long lake and surrounding state park offer boating, fishing, hiking, and horseback riding year round. Most of the campground's 138 sites stay open during winter. Snowshoe and cross-country ski enthusiasts have access to three full-service, heated, two-bedroom cabin rentals.
Located within the park, Two Rivers Marina offers a full menu of services for the houseboats, cabin cruisers, and sailboats that traverse the 150 miles of shoreline shared by Colorado and New Mexico. Most slips provide water and electricity. A pump out station and dry storage are also available. Pontoon, fishing, and sailboats can all be rented at the marina.
If you'd prefer a cheap boat and a short trip, go river tubing in Pagosa Springs. The San Juan River cuts directly through town, with several whitewater features ensuring an adreneline pump. You can rent tubes and kayaks in town. It's a perfect way to spend a summer day!
5. Soar Up 3,000 Feet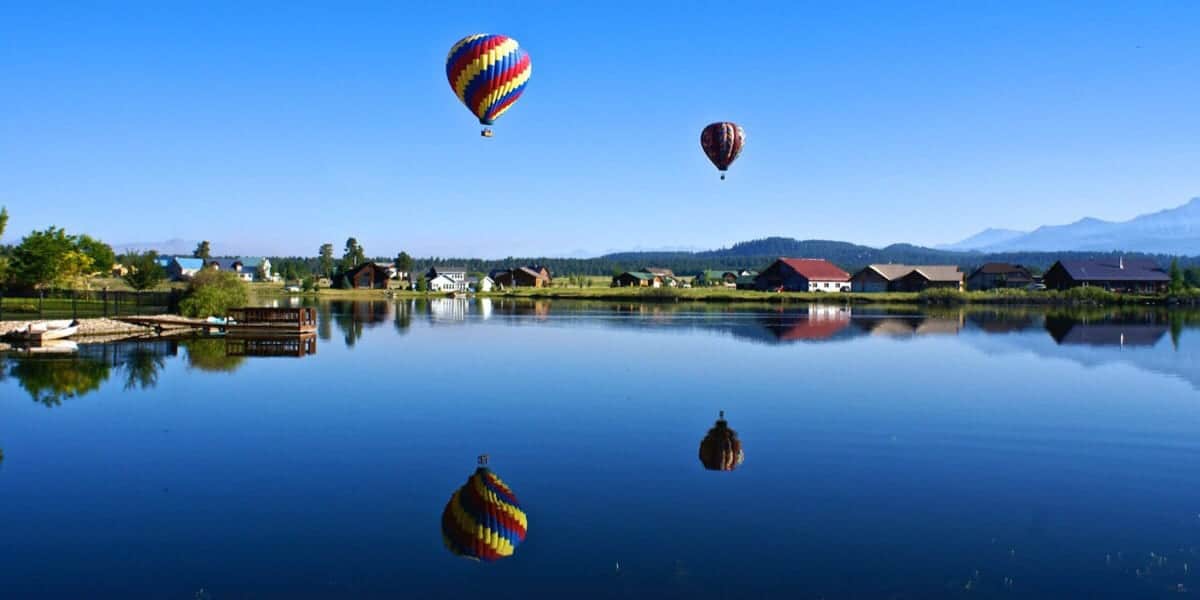 Hot Air Ballooning is a Big Deal in Pagosa Springs! Residents living near Pagosa Lakes eventually adjust to the sight, and sound, of hot air balloons skimming their rooftops. Snowy peaks do not deter this year round adventure.
With Rocky Mountain Balloon Adventures, liftoff occurs at sunrise, taking advantage of the calm air. Six passengers and pilot ready the 120-foot tall apparatus. Once aloft, guests dreamily float along at wind speed. From heights of 3,000 feet, four states can be seen. A celebratory champagne and continental breakfast are shared after landing.
Visit Pagosa in mid-September and be treated to a sky full of balloon eye candy. The annual Colorfest Hot Air Balloon Rally is one of the biggest weekends of the year with several heavily attended events.
A common theme repeats in stories the transplanted residents tell about how they came to call Archuleta County and Pagosa Springs home. Usually while passing through town on the way to somewhere else, one eyeful of the expansive land surrounded by majestic mountain ranges leads to "Call the movers, Honey!"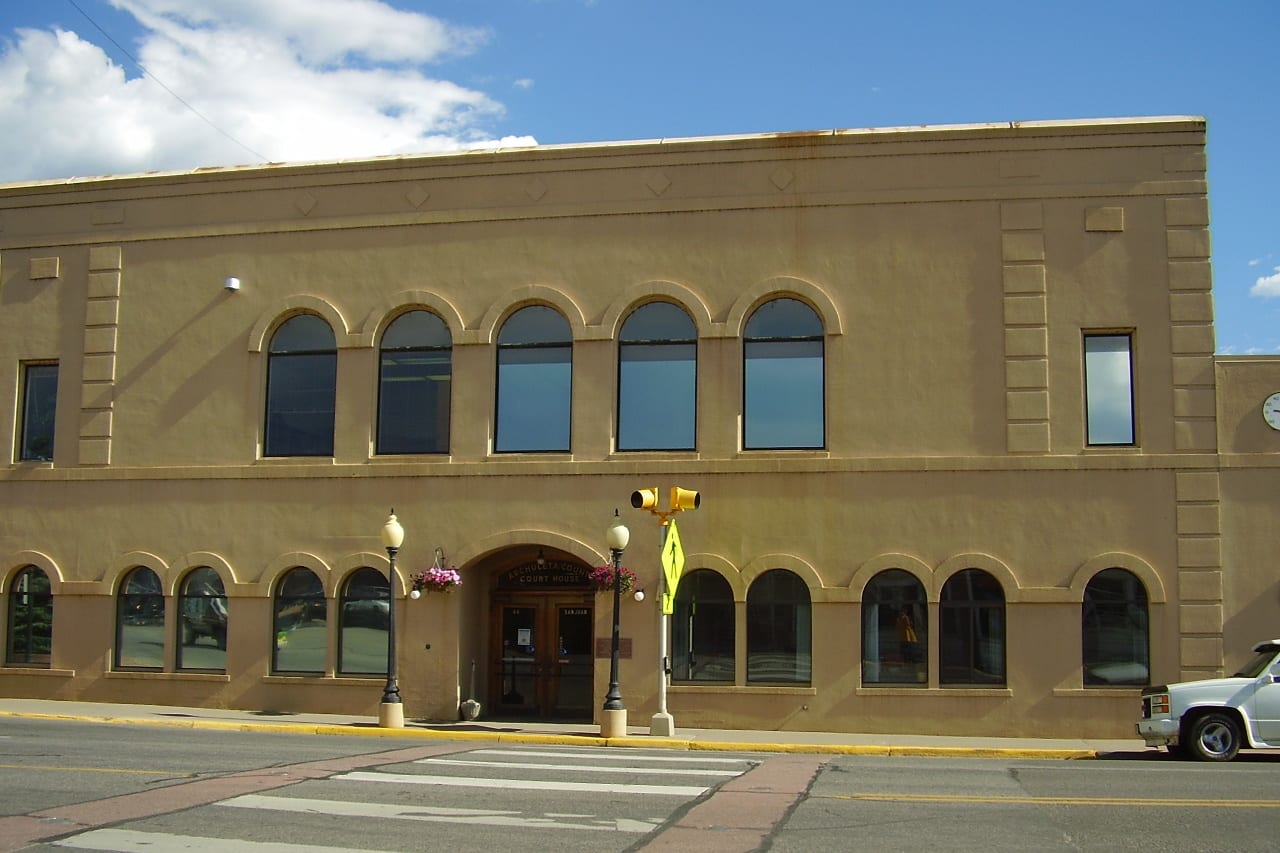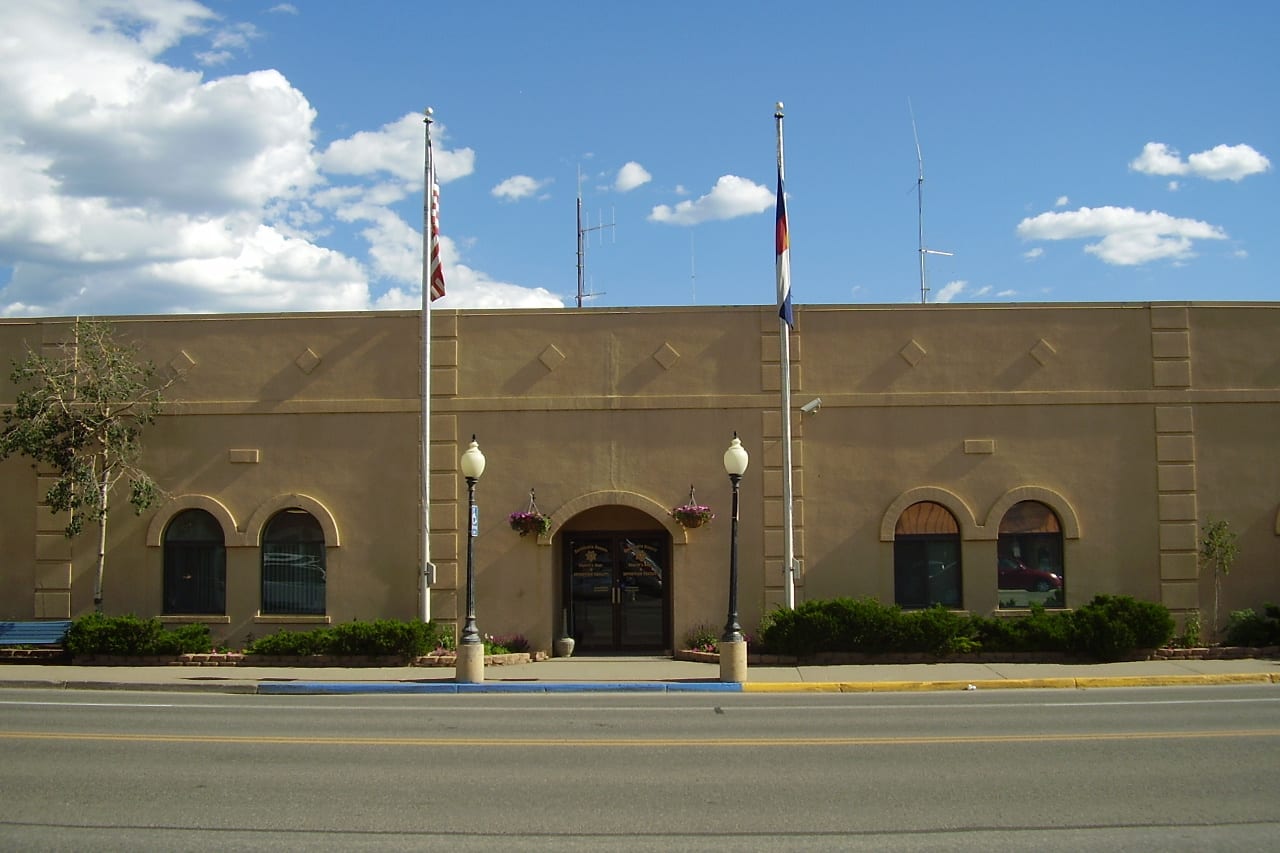 Latest in Archuleta County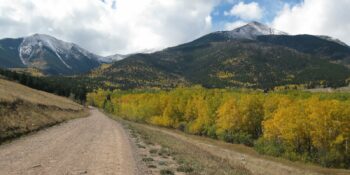 Situated in south central Colorado between two vast mountain ranges, the town of Westcliffe is surrounded…