Pikes Peak hovers in view throughout El Paso County. Photo: David Shankbone
El Paso County, "The Texas of the Rockies," is the most populous county in Colorado. The population was 622,263 in 2010, with 293 people per square mile. The county seat, Colorado Springs, is the second most populous city in Colorado, runner up to Denver.
El Paso is home to several military sites, including the United States Air Force Academy, North American Aerospace Defense Command (NORAD), Peterson Air Force Base, Schriever Air Force Base, and Fort Carson Army Base.
Visit the El Paso County Government website.
County Towns
Adjacent Counties
Featured El Paso County blog

Exploring the Springs' Garden of the Gods – Colorado is known for being a winter destination, but there's more to the state than epic ski slopes. Explorers, skiers, and snow-lovers in general flock to the state during…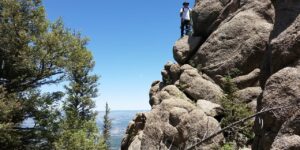 5 Dazzling Hikes around Colorado Springs
– The natural beauty of Colorado Springs invited explorers to the base of Pike's Peak in the early 1800s, and it has been a hub for those who relish the outdoors ever since. Hikers rejoice in the many, many trails…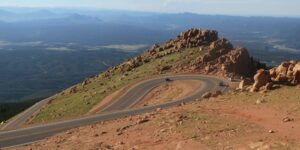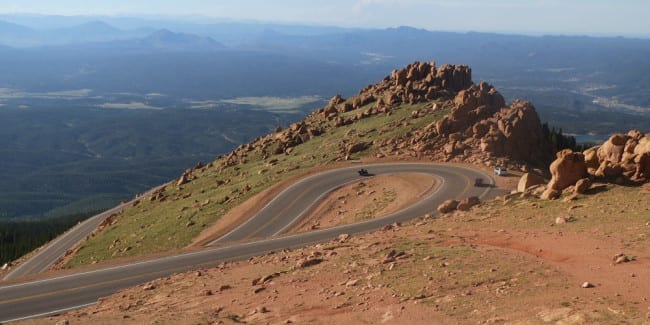 Up, Up, Up Pikes Peak Highway – Any trip to Colorado Springs would not be complete without a visit to Pikes Peak. The road was constructed in 1915 and has been a world-renowned attraction since. An earlier road, the Pike's Peak Carriage Road…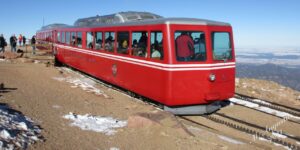 Riding High along the Pikes Peak Cog Railway – All good things must eventually come to an end. With snowpack at most of the Colorado mountains dwindling on non-existent; the ski season is nearly over at almost all of the resorts. In this unfortunate winter…
Featured El Paso County events
Read all our posts tagged El Paso County.