Garden of the Gods is a must-see if you're in the Springs' area. It's a registered National Natural Landmark and one of the most popular attractions around. Pikes Peak hovers in the backdrop of these magnificent, sandstone rock formations.
It's the most widely visited Colorado Springs park with magnificent sandstones. The municipally-owned park is open year-round to the public and free for use.
What makes Garden of the Gods a unique national natural landmark is its breathtaking physical characteristics, or lithologic nature, of sedimentary rocks at the outcrop. The vertical forces that formed the Rockies' Front Range are on full display.
Free Public Park and National Natural Landmark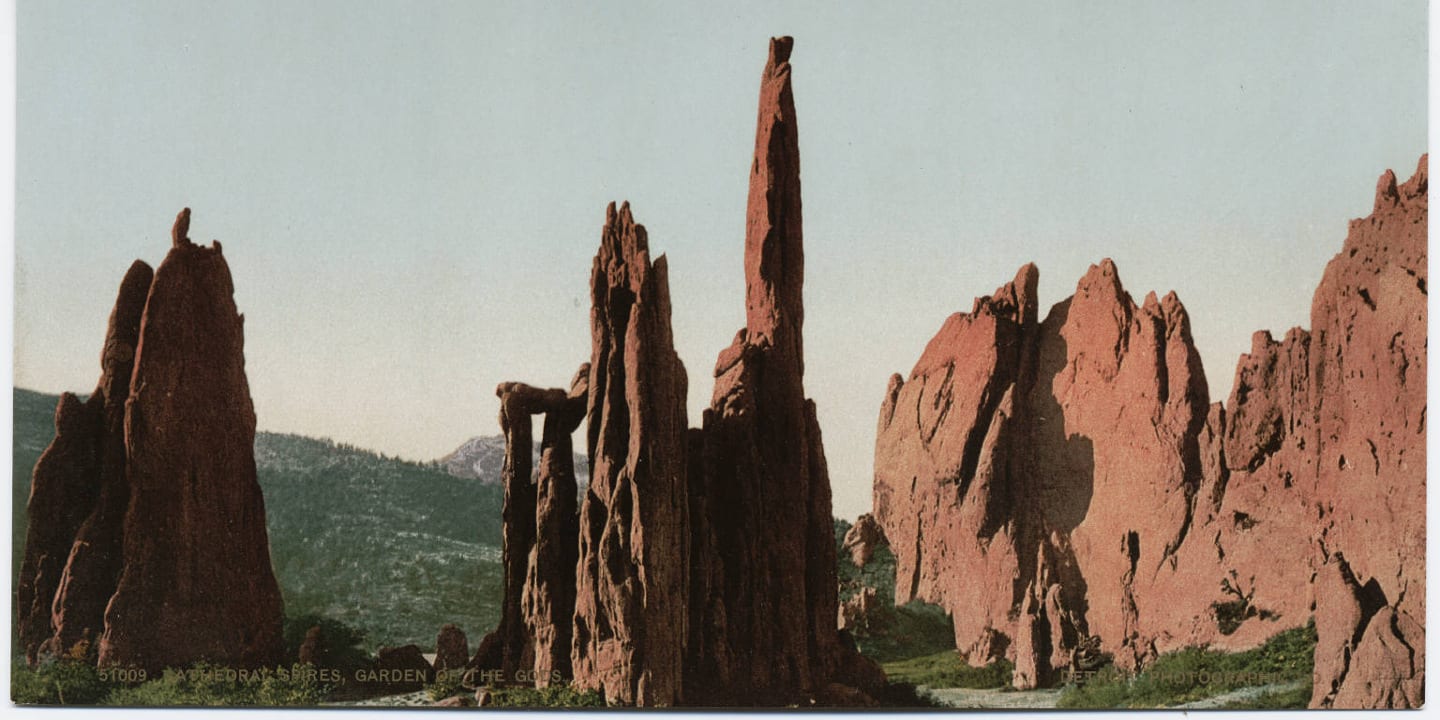 The honey ant is an uncommon insect species found in the park. It's also a wonderful location for bird-watching, including canyon wrens, swallows and white-throated swifts. This city park is full of outstanding recreation, from biking and hiking, to rock climbing and horseback riding.
Activities at Garden of the Gods
Biking/Hiking: Multi-use trails open to bikers and joggers.
Horseback Riding: Some trails are open to horses.
Rock Climbing: Permitted; see the visitor center for info.
Scenic Drives: The park is easy to tour in your car. There are numerous named natural landmarks in the Garden of the Gods, some of the famous rock formations include:
Tours: Take a tour of the Garden of the Gods on a segway, jeep, or trolley.
Visitor Center: Explore fun exhibits, a gift shop, a cafe, and a new high-def video explaining the region.
Auto Tour of Garden Of The Gods
Garden of the Gods is a remarkable natural landmark home to towering red rocks, and a beautiful road that drives through the heart of the park.
Pikes Peak hovers in the distance over a garden of sheer sandstones. There are lots of exceptional trails suitable for hikers, bikers, and horseback riders. The auto route through takes anywhere from 20 minutes and up, depending on how long you stay.
Details
Address: 1805 North 30th, Colorado Springs, CO 80904
Phone: 719-634-6666
Season: Year round
Fees: None
Designated: 1971
Acres: 862
Ownership: Municipal
Website: gardenofgods.com
Latest in Garden of the Gods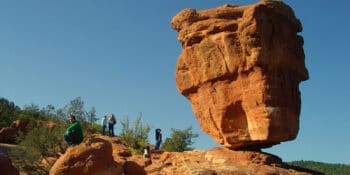 Practically begging you to take its picture minutes from both Manitou Springs and Colorado Springs, this…