The Garden of the Gods in Colorado Springs is a beautiful public park and a national landmark that draws more than two million visitors a year. The area has 21 miles of trails and is popular for hiking, biking, technical rock climbing, and horseback riding.
Guests can level up their experience by taking an organized jeep tour that showcases the park's stunning terrain and rock formations. Moreover, there are also segway and trolley tour options available.
Jeep Tour Options
Adventures Out West is a well-known company that provides vehicle tours of the Garden of the Gods. There are three different jeep tours offered, each with its own perks. No advanced reservations are made for these, so it's first-come, first-served.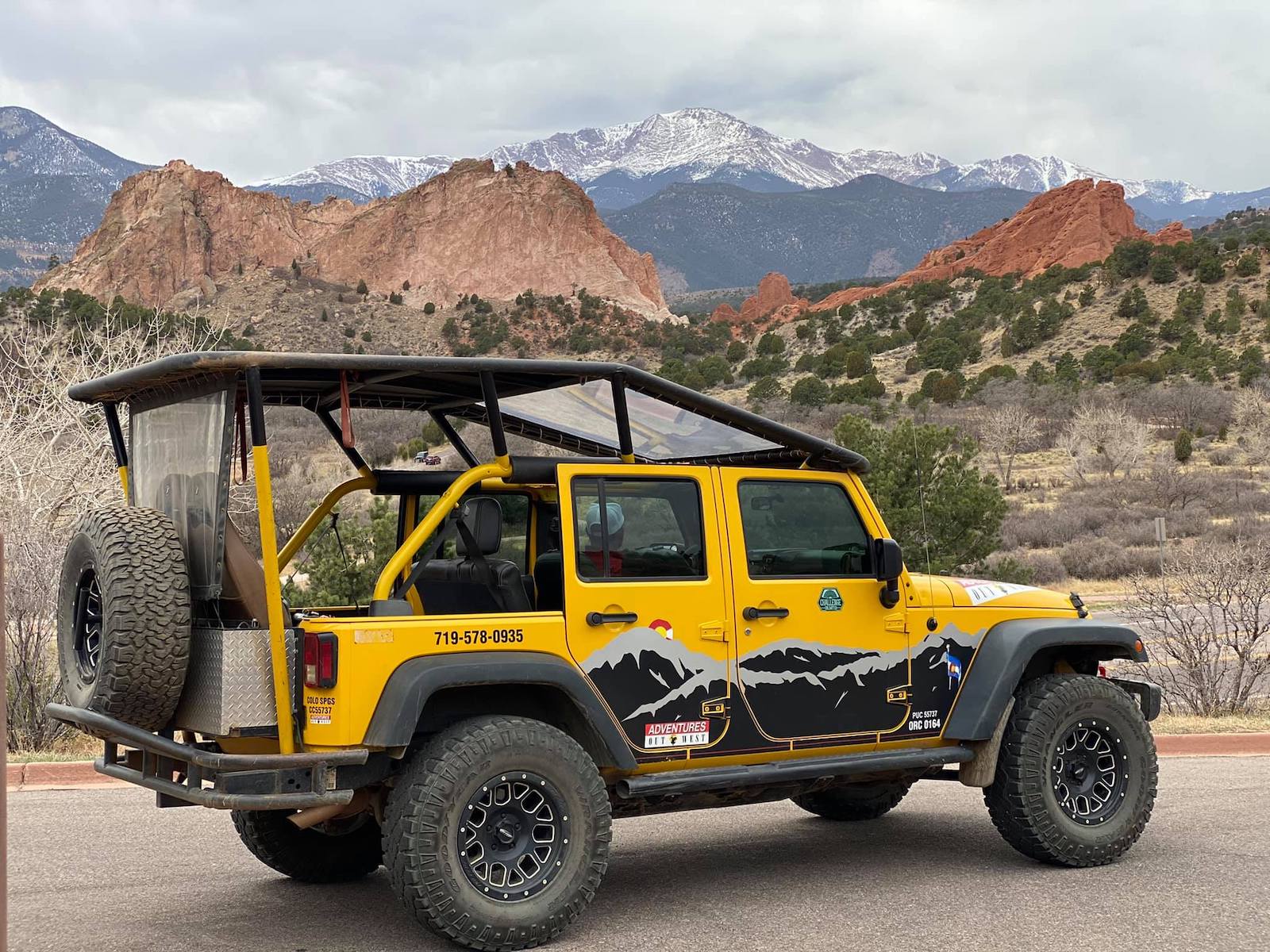 Balanced Rock & History Tour – This 90-minute journey is the least expensive and covers a narrated tour of the park. If time allows, the guide takes passengers to one of the historical districts.
Rampart Range Road – The Rampart Range Road tour is a limited adventure that requires special permits, and its operation depends on if those permits are available. It's 90 minutes long and brings visitors onto a 4×4 off-road tour, offering sweeping views of Glen Eyrie's Queens Canyon in addition to the Garden of the Gods.
"Rail Road Tunnels and Canyon Views" Tour – This two-hour tour is the most expensive option and covers the most ground. It's a narrated journey that goes through the Garden of the Gods and Cheyenne Canyon, in addition to other spots with breathtaking views.
1909 Trolley Tour
If jeeps don't suit your fancy, a couple of other vehicle tours offer fantastic transportation and views of the park. The trolley tour is available on a first-come, first-served basis and fits 14 people in its vintage open-air trolley. The 45-minute tour covers excellent views of the area and teaches some of its histories during the time that Garden of the Gods became a city park.
Tours depart daily every hour from 10 am to 4 pm but may not be available during the winter. Tickets are purchased at the activity desk in the park.
Adventure Level Segway Tours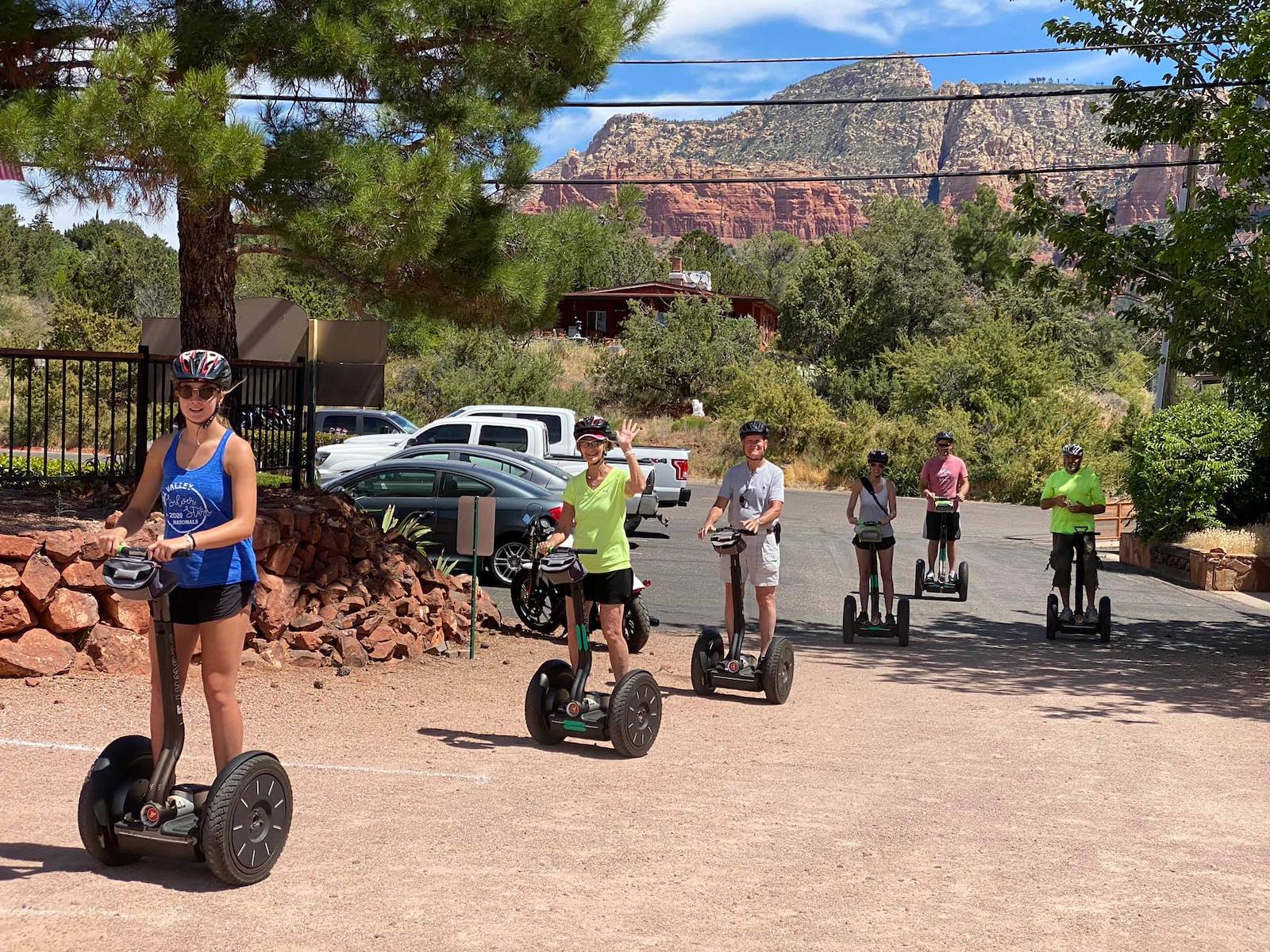 This scenic segway tour is a fun, relaxing way to see unobstructed views of the Garden of the Gods, with pit stops along the way. The whole tour takes about 90 minutes, and guests get to see lots of geology highlights, local plants, and trees and learn stories about the park's history.
Since this tour covers some ground in the city using bike lanes, riders are given segway riding training before departing. Times are available from 9 am to 4 pm by reservation only.
Details
Address: 1805 N. 30th St., Colorado Springs, CO, 80904
Phone: 719-634-6666
Hours: Daily | 9 am – 5 pm | Closed on Thanksgiving, Christmas, and New Year's Day
Website: gardenofgods.com…