Colorado Springs is the second most populated city in the state, with around 470,000 people. It sits near the base of Pikes Peak, one of America's most iconic mountains. The town is located about an hour south of Denver.
The Springs is a big city with a small-town feel. It's often rated as one of the country's best cities to live in. The downtown area is lined with all types of shopping, dining, entertainment, and history.
History
The city was founded in 1871 by General William Palmer, a Civil War General and a surveyor with the Kansas Pacific Railroad. Many claim it was named for the springs fountain on Monument Creek, north of town (which were destroyed in a 1935 flood, in present-day Monument Valley Park).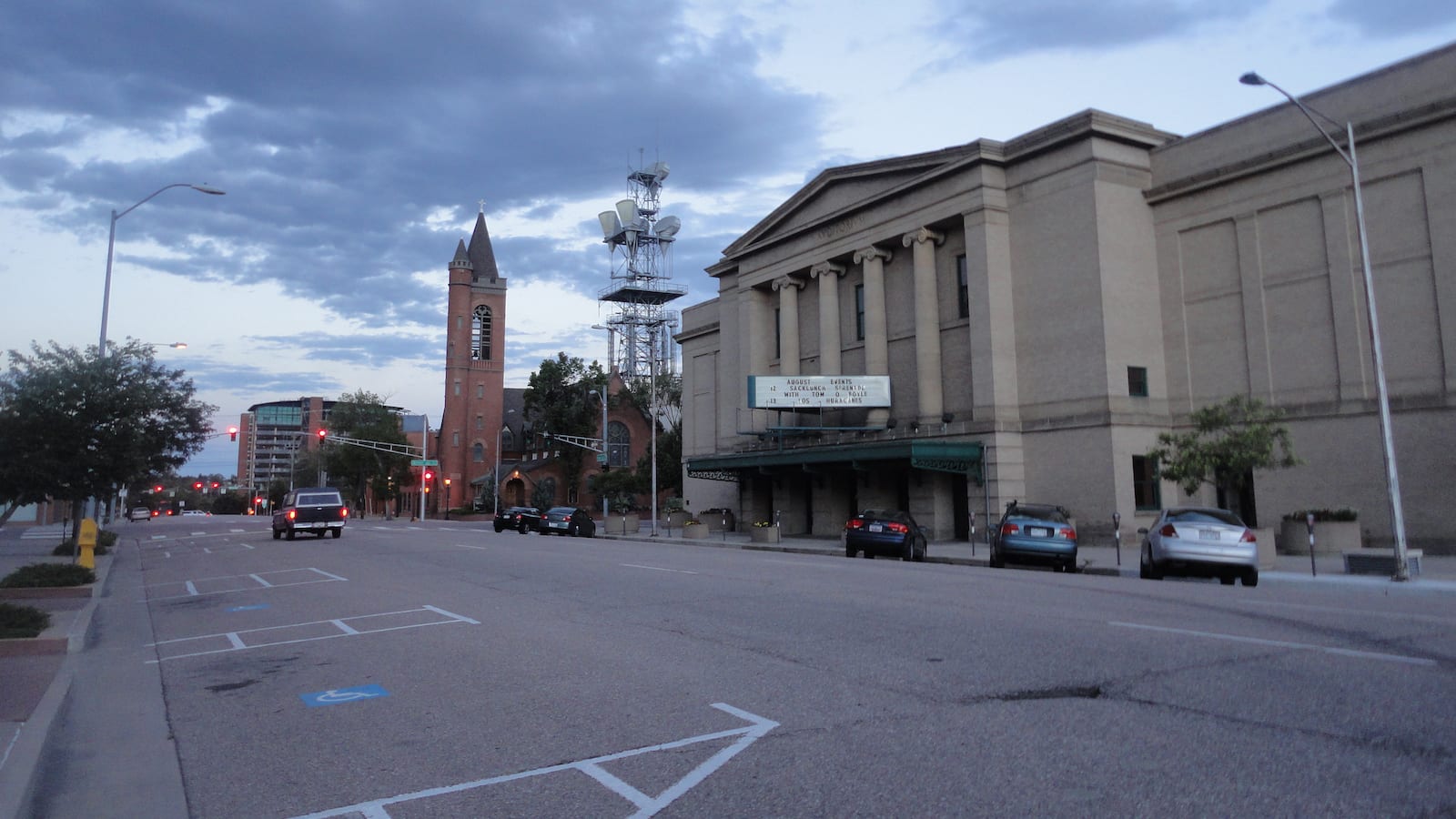 Another source says COS was actually named for the springs found in Manitou Springs. You can go on a free self-guided walking tour of the mineral water springs in Manitou, and even drink from the eight fountains.
Palmer was responsible for selecting possible railroad routes south of Denver to be strategically occupied. The stunning mountain scenery and nearby Garden of the Gods made the Pikes Peak area perfect. His intention was to create an upscale resort community along the railroad.
Colorado Springs is situated in the Pikes Peak region. The place was named after the American explorer Zebulon Pike after his group attempted to reach the Pikes Peak summit. Unfortunately, they were not able to cross the mountain because of insufficient materials and gears. Nonetheless, the region has become a lively town because of its natural resources.
Later on, in the 1890s, gold was discovered in the area. Almost overnight, the town has transformed from a cattle pasture, a minor settlement area, to a home of 50,000 people. Because of the success of the gold rush, the city was dubbed "the city of millionaires."
Read about the best neighborhoods in Colorado Springs.
Main Attractions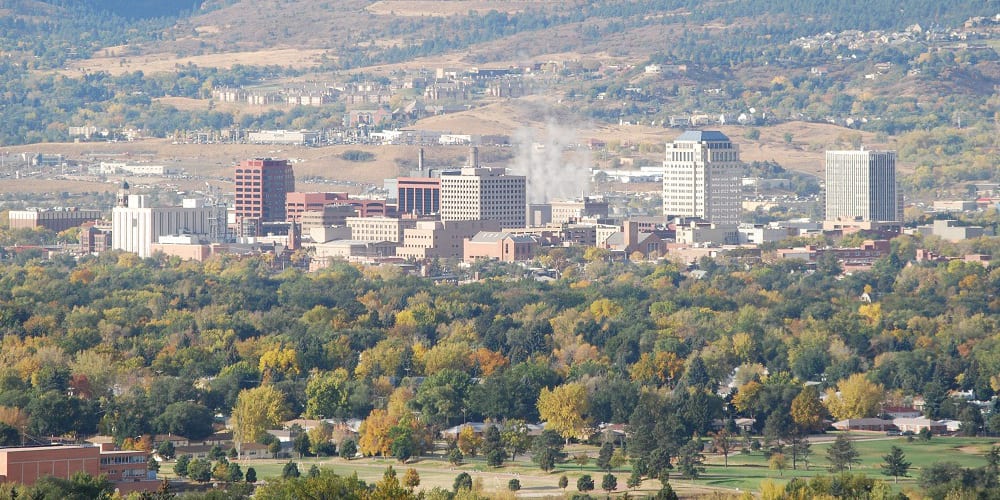 Air Force Academy – The giant campus is situated at the base of the Rocky Mountains and can be seen from I-70, north of town. You can take self-guided tours of the academy, daily from 9 am to 5 pm.
Broadmoor Hotel – A sprawling, five-star hotel with numerous first-class restaurants, golf courses, and spas. It's centered around Cheyenne Lake. It originally opened in 1891 as a gambling casino and was transformed into a world-class hotel & resort in 1918.
Olympic Training Center – Home to current Olympians, the campus is able to provide housing, dining, and training facilities for more than 500 athletes and coaches. The 35-acre complex is located within minutes from downtown. Guided tours are available year-round.
Downtown Colorado Springs – Stroll around downtown taking in the tallest buildings in the Pikes Peak region. There's a lot of street art and murals to admire, as well as restaurants and shops.
Read about the top things to do in Colorado Springs.
Recreation

Camping:
Hiking:
Accommodations
The Antlers – This is a luxury 4-star Wyndham Hotel located in the heart of town. It's within walking distance of shopping, dining, and attractions.
The Broadmoor – The premier 5-star hotel in town has a long rich history in Colorado Springs. Stop by for the multiple fine dining restaurants inside.
Emerald Valley Ranch – Luxury dude ranch that's associated with the Broadmoor. This is a true upscale Old West ambiance.
Glen Eyrie Castle – Stay like royalty inside the castle walls. Choose from 17 individually decorated rooms in the historic Glen Eyrie Castle. Guided public tours of the facilities are available as well.
Dining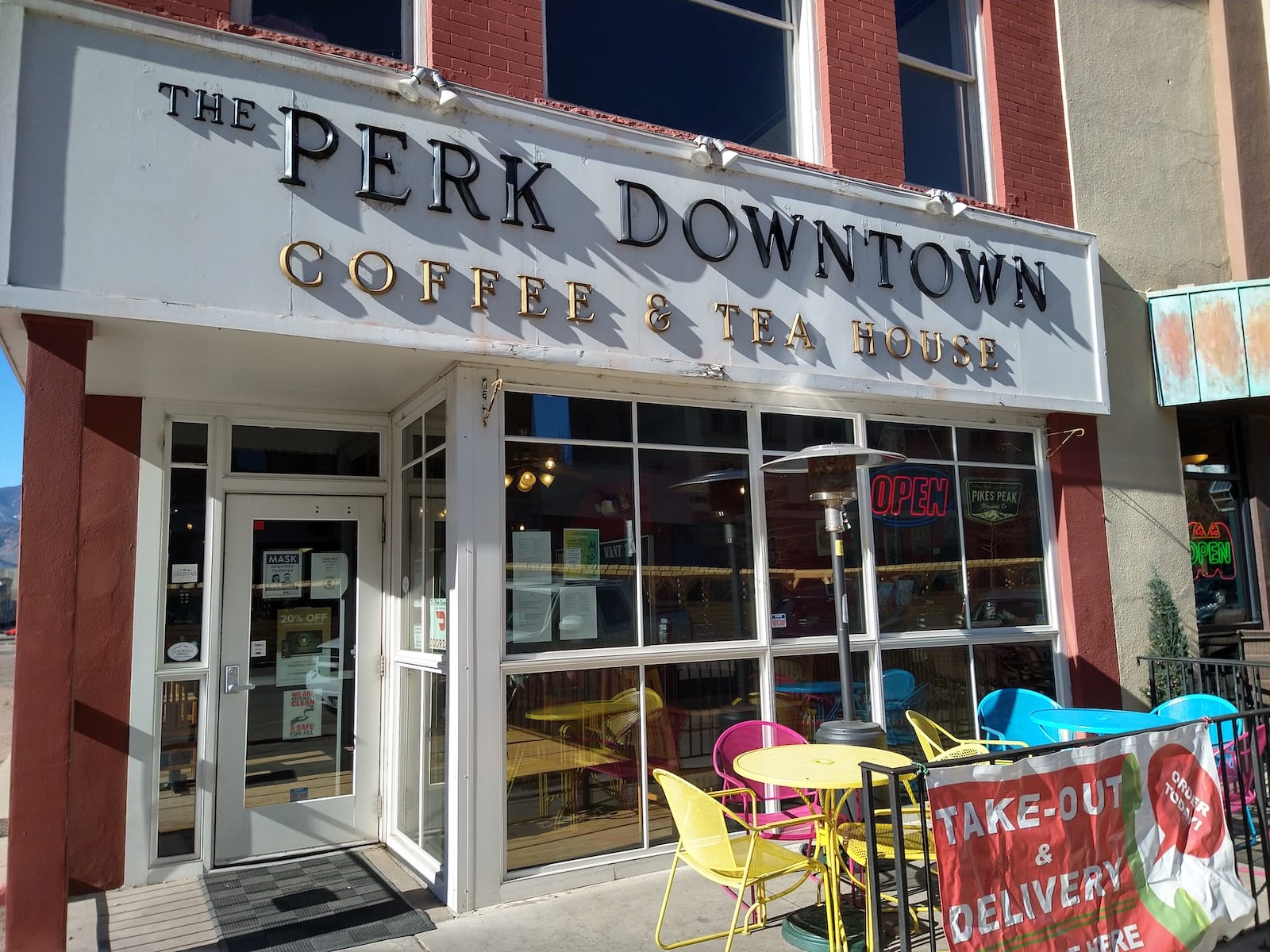 Bars and restaurants:
Special Events
Feb – CSCCI Chinese New Year Festival – Annual celebration of the Chinese New Year and the twelve animal zodiacs, held in early February.
Jul – Pikes Peak or Bust Rodeo – Historic four-day championship rodeo event held annually since 1950 in mid-July.
Jul – Springs Beer Fest – Afternoon of craft beer, food vendors, and live music in America The Beautiful Park, held in mid-July.
Jul – Rocky Mountain State Games – Two weekends of multi-sport competitions in the Olympic City. Events range from Tae Kwon Do and Judo to swimming and pickleball.
Aug – Steers and Beers Whiskey and Beer Festival – Annual summer Saturday of whiskey and craft beer since 2016, held in mid-August.
Nov – Rocky Mountain Women's Film Festival – Three-day women's film festival celebrating women who are unheard. It's held in November.
Nov – Colorado Springs Record Show – A great event for music and vinyl lovers with over 40 tables and 30 vendors selling records, LPs, CDs, cassettes, 8-tracks, memorabilia, posters, etc.
Nov – All Colorado Beer Festival – Mid fall festival celebrating Colorado's mission to be the best beer-making state in the nation. Some proceeds go to charity.
Nov – Colorado Country Christmas Gift Show – This annual event is held over two weekends, the second of which is at the Colorado Springs Event Center in mid-November. Explore the more than 250 booths of arts, crafts, and gifts from local vendors.
Dec – Holiday Chocolate Festival – Indulge in the finest chocolate around during an afternoon at the Colorado Springs Event Center come mid-December.​
Dec – Festival of Lights Parade – Welcome in Santa Clause and the holiday season every December in downtown with a light show.
Activities near Colorado Springs
Amusement:
Casinos:
Colorado Brands:
Dining: 
Escape Rooms:
Federal Lands:
Ghost Towns:
Hiking:
Hot Springs:
Ice Skating:
Landmarks:
Museums:
Paintball:
Performing Arts:
Public Parks:
Railroads:
Rock Climbing:
Scenic Drives:
Shopping:
Speedways:
State Parks:
State Wildlife Areas:
Towns:
Transportation:
Waterfalls:
Wildlife:
Latest in Colorado Springs