Let's visit one of Colorado's highest points, Pikes Peak! With a soaring 14,000 feet summit, it will literally take your breath away. To reach the iconic summit, you have to go through a technically advanced trail – Barr National Recreation Trail.
Though this is the second most visited mountain after Mt. Fuji, this is not an easy one to accomplish. But do not turn around just yet as we will help you conquer America's most famous mountain.
The Barr was officially designated as one of America's notable National Recreation Trails in the year 1979. This 13-mile backcountry-type trail starts on Ruxton Avenue, Manitou Springs on US Route 24. It takes around 8 hours at a brisk pace.
Hiking Trail Route up Pikes Peak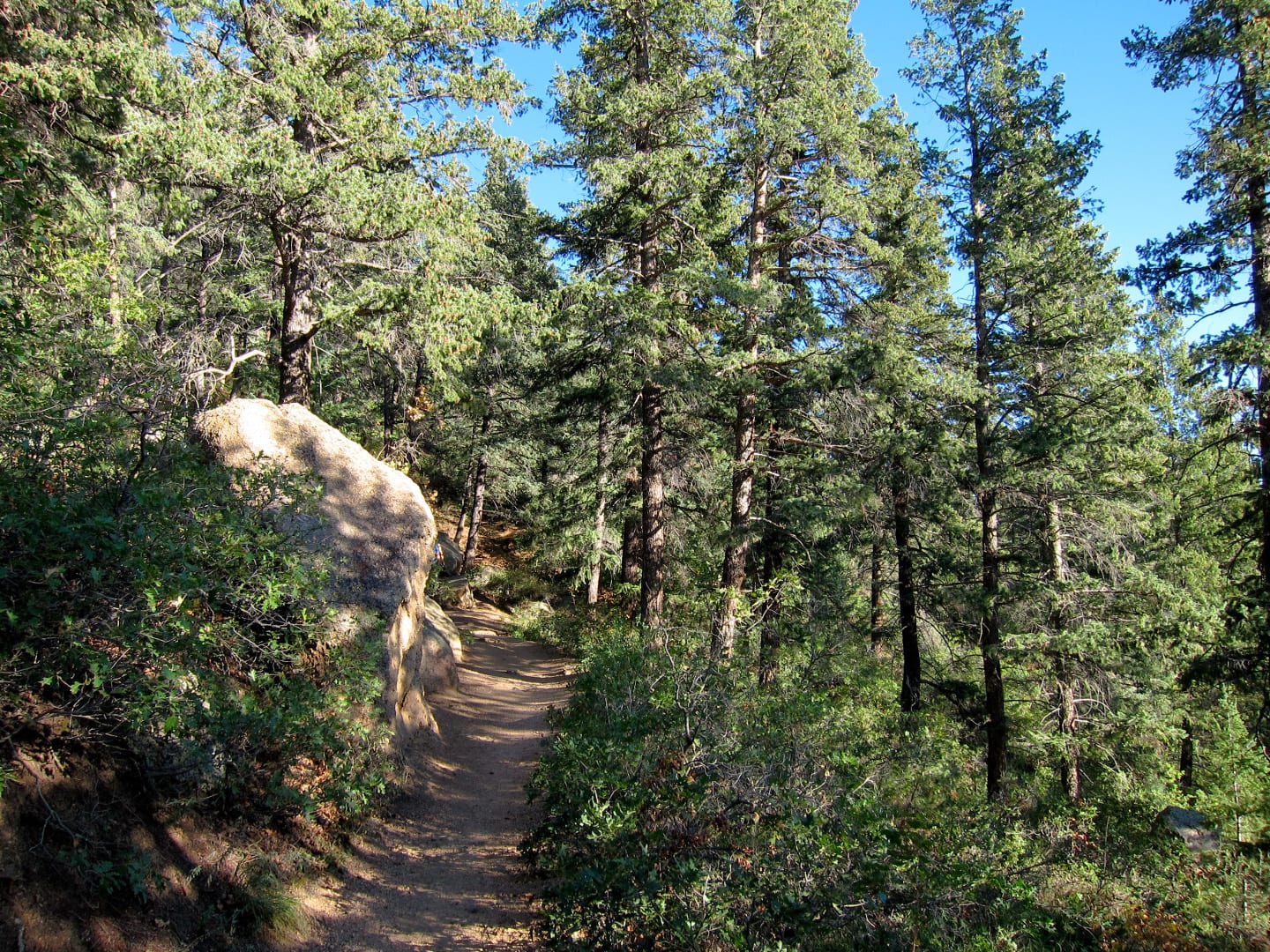 From the trailhead, the trail elevates rapidly as it climbs Mount Manitou. The first three miles are intense with many switchbacks and an average 13% grade. At 2.5 miles, you will reach a rock overhang. Just continue the trail until you reach the first sign to Manitou Incline.
Continue ahead in a short downhill to Cog Railway and up a steep climb again to the No-Name Creek– the base of Pikes Peak. Go left at the No-Name Creek sign and start your ascend to Barr Camp. Note that the track narrows down ahead into a single track- do not continue on the wide path. This is the most common wrong turn in this section of the trail.
The climb to Barr Camp is not as difficult as the initial climb, there are a couple of downhills that will help you ease up and prepare you for a continuing and exhausting climb all the way to Barr Camp. Here, you can spend the night and have breakfast waiting for you in the morning. Dinner is also an option for overnight accommodations at Barr Camp.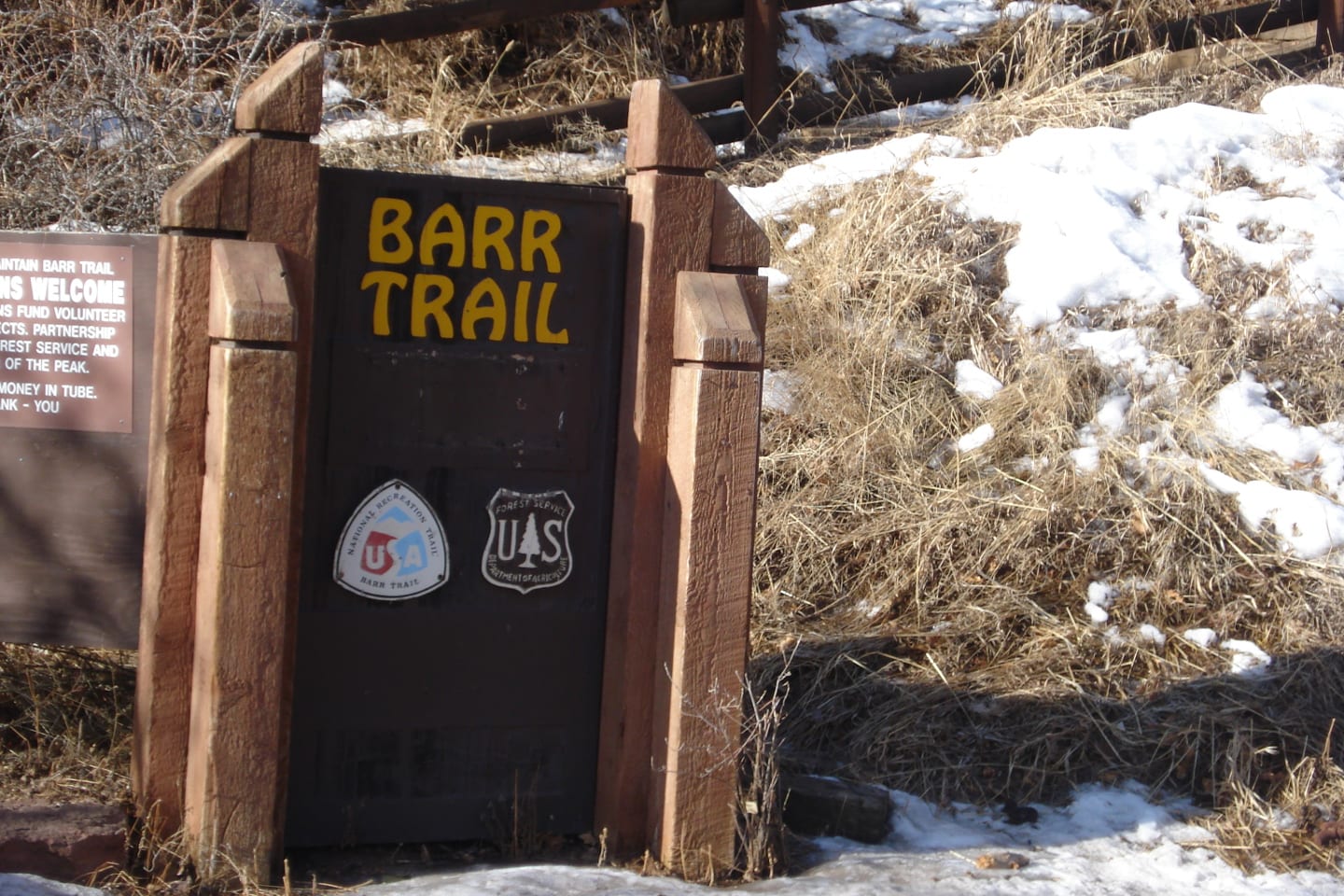 Now, you're more than halfway to Pikes Peak. Take a breather at Barr Camp as you just finished the first 6.2-mile hike at a gain of 3,800 feet in elevation. From Barr Camp, take on a gradual but steady climb to A-frame, the last shelter to Pikes Peak. There will be some technical climb on this section as you come across some big rocks on your way to the shelter.
Just a few yards from A-frame, you will reach the "Three Miles to the Summit" sign!
Now, breathe, be in awe of nature, take photos, and REST before you endure the last but technically rough three miles to the summit. From A-frame, the climb goes back to an average 13% grade, but breathing will be more difficult due to the elevation and a mile will stretch on and on. Continue the trail above the treeline with a moderate but steady climb to Inestine Roberts Memorial.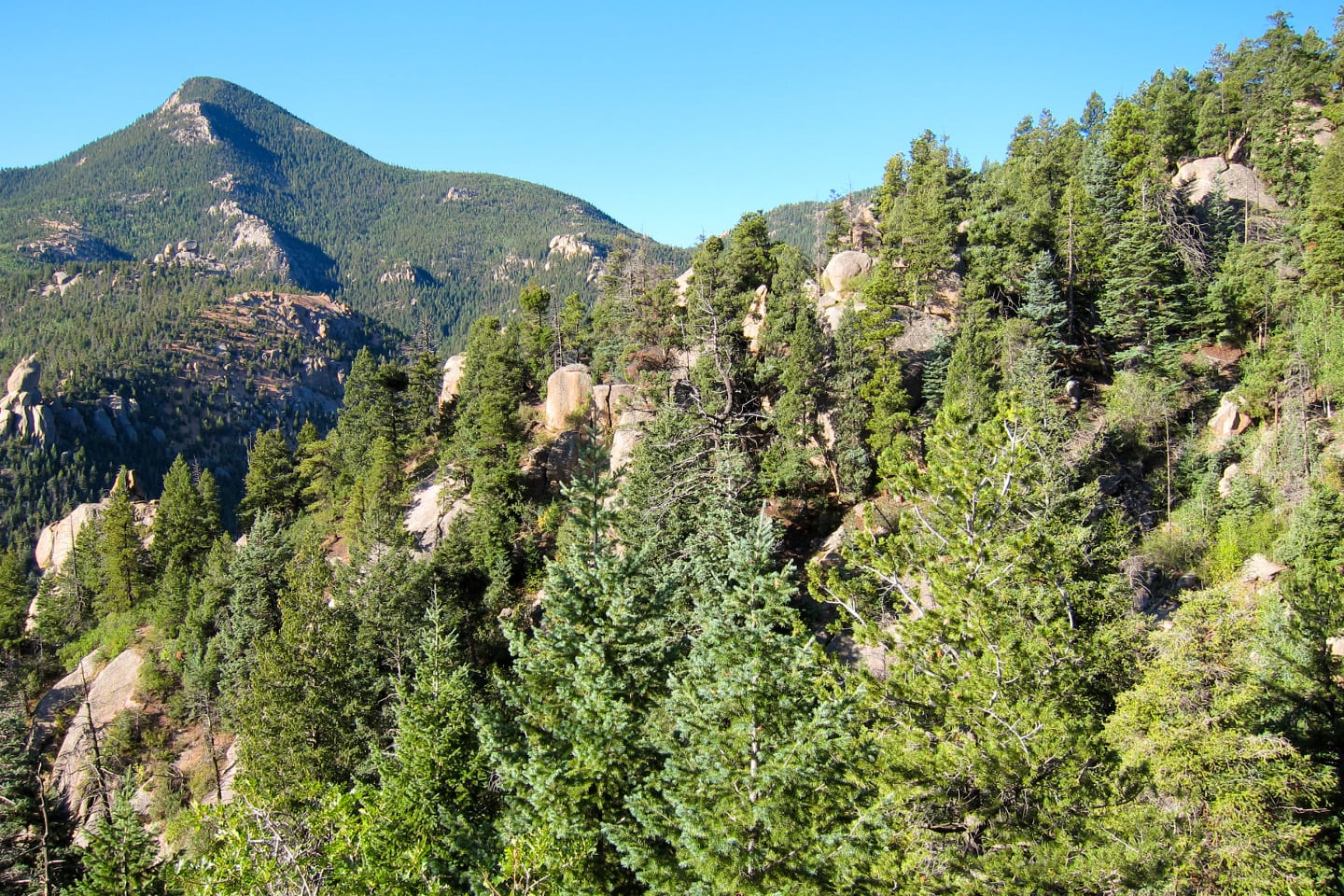 Conquer a few more switchbacks and difficult maneuvers up to the "Two Miles to the Summit" sign. The trail up to the awaited "One Mile To Go" sign may look flat but don't be fooled as it is a steady hard climb. About half a mile up the "One Mile to go" sign are sets of switchbacks- the final stretch to the summit.
It will be difficult catching your breath then, steady as she goes on your final push to the top. Now, give yourself a pat. You've reached the 14,115 feet summit of the acclaimed Pikes Peak!
Tips for Hiking Barr Trail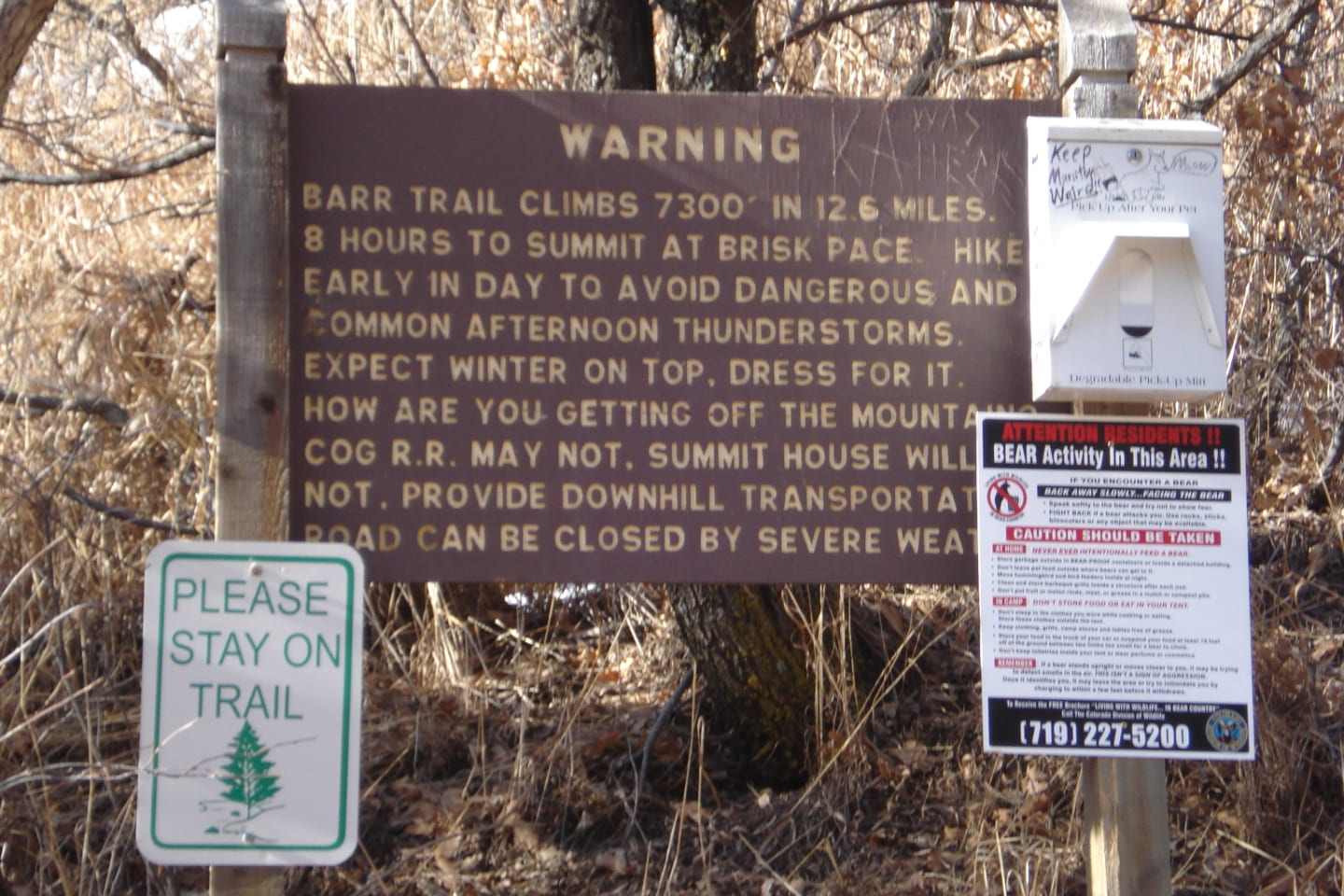 Remember, this is not a walk in the park. Do not go unprepared. Aside from the fact that this is undeniably a difficult and technical climb even to strong hikers, you have the altitude, temperature, and weather to manage. There's always Pikes Peak Highway, where you can drive year-round to the summit for a fee.
For starters, start early for a cool morning outset. Find shelter if thunderheads develop, get below treeline. Expect a winter weather summit all year round. But what you must not forget is to enjoy it!
Getting There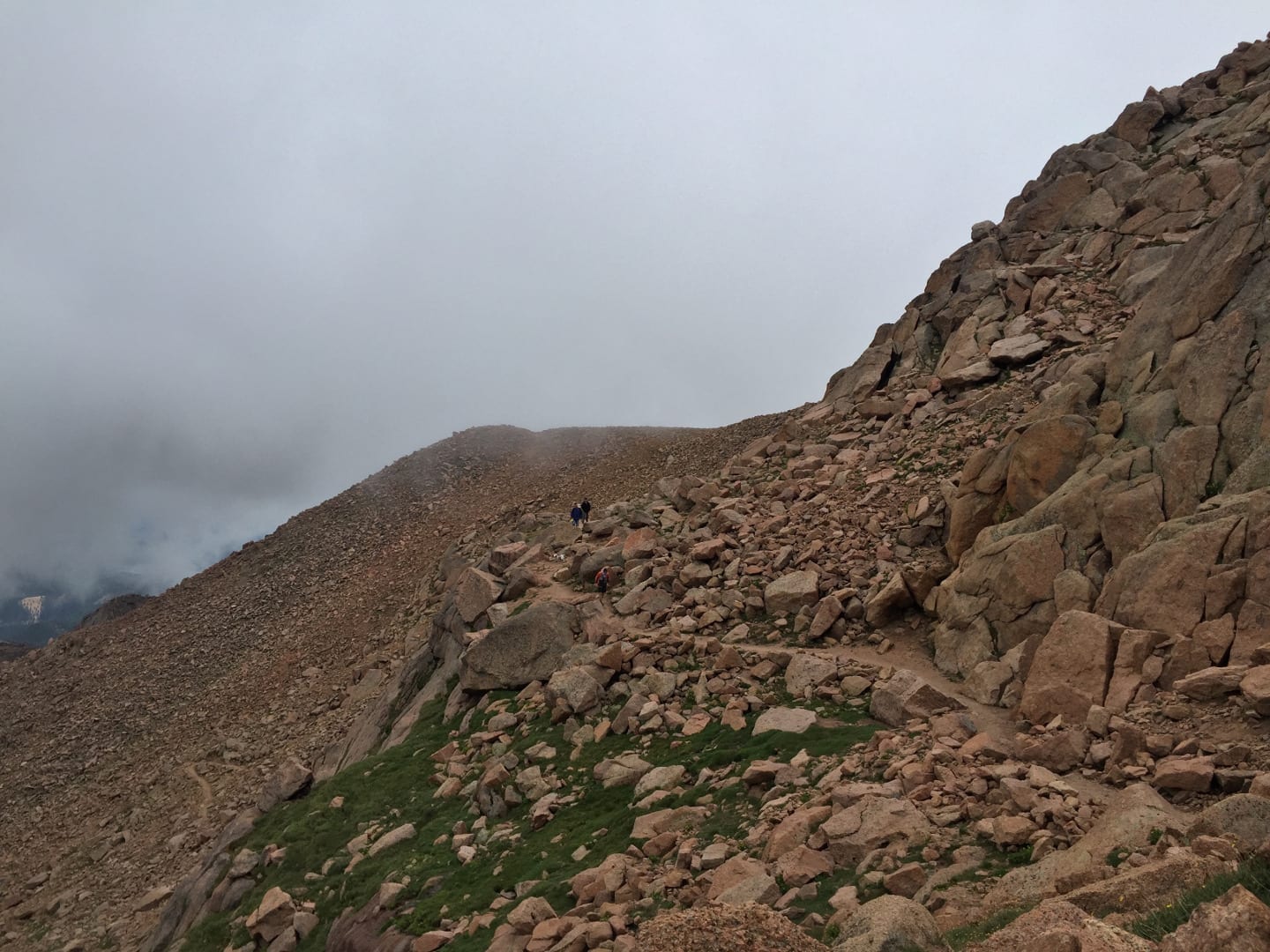 From Manitou Springs – The town is located just west of Colorado Springs. Once in Manitou, head to Ruxton Avenue, specifically the Cog Railroad at 515 Ruxton Avenue. The trailhead parking lot is just past the depot lot. Turn right on Hydro Drive, then go a short distance up to the trailhead parking area.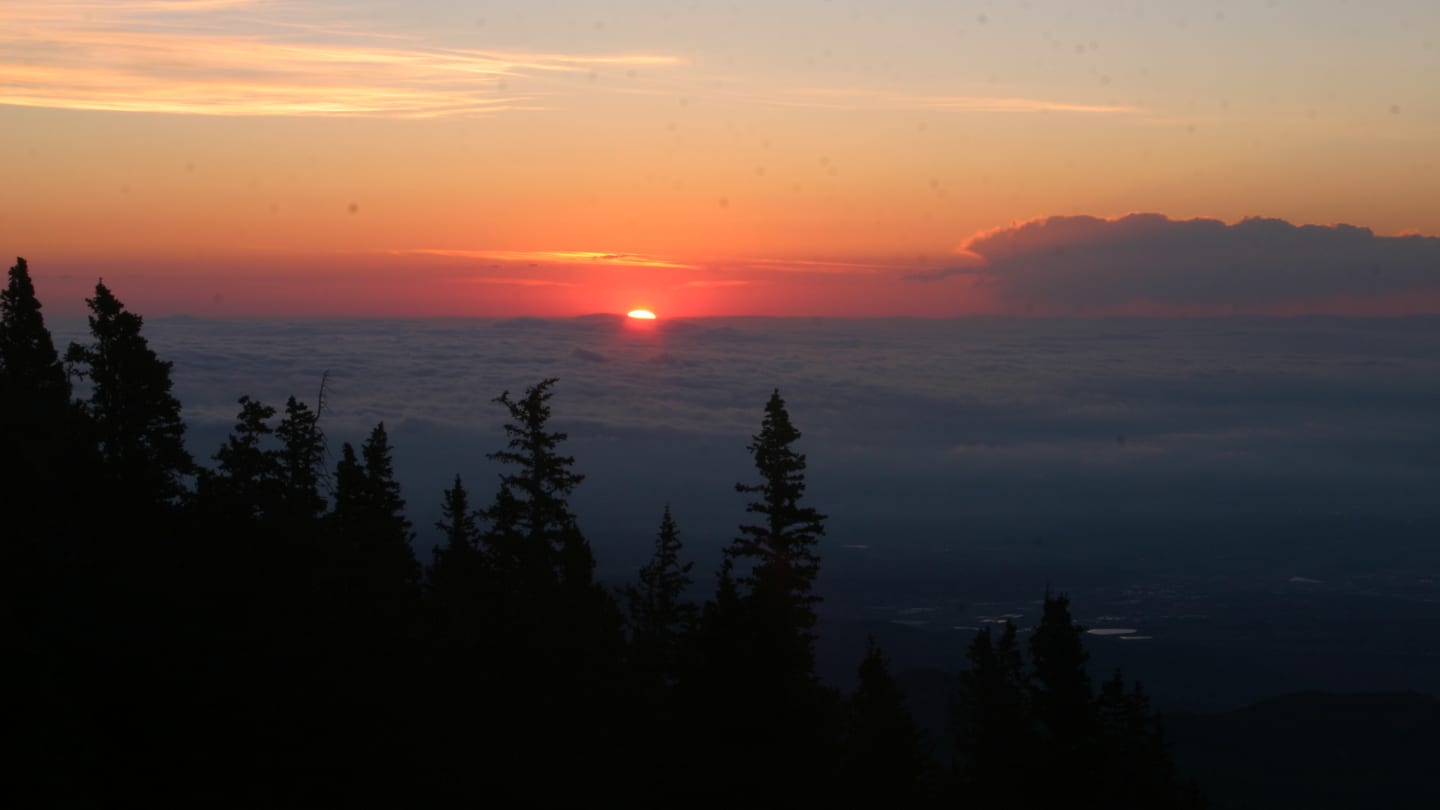 Details
Address: Ruxton Avenue, Manitou Springs, CO 80829
Season: June-October
Length: 13 miles (one-way)
Time: 8 hours (brisk pace)
Website: americantrails.org/