Barr Camp is a volunteer-run, non-profit wilderness campsite with lodging located halfway between Manitou Springs and Pikes Peak along the Barr Trail. The facility at 10,200 feet above sea level, is designed to make trips to the peak better, and can be used during the day or overnight.
Barr Trail is accessible all year for campers, cyclists, runners, and hikers. This 26-mile out-and-back trail should only be attempted by hikers with extensive wilderness experience or prepared to spend the night. From 7 am to 7 pm, daytime usage of the restrooms, indoor seating, and picnic areas is free of charge.
Dogs are welcome if they are kept on a leash the whole time and don't bark excessively or chase other animals. They have a strict no-dogs policy for all camp buildings. Barr Camp doesn't have any potable water sources, but a nearby stream can be used.
History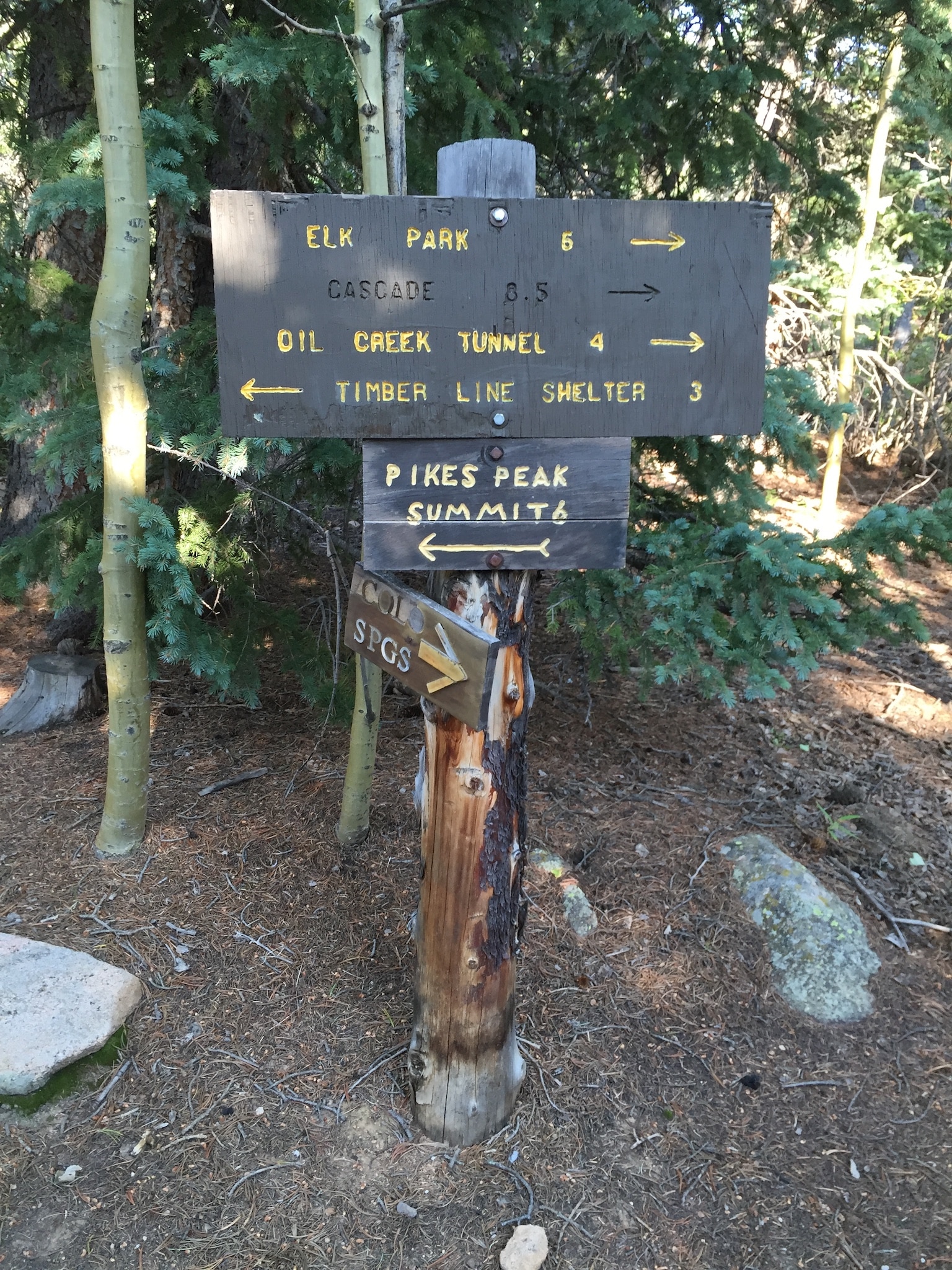 The trail that now bears Fred Barr's name was initially constructed between 1914 and 1921 as a route for burro rides to the peak. In 1922–1924, he made Barr Camp a midway overnight break on the path. The Forest Service permitted him to do this even though he didn't legally own the area. Barr Camp sat empty from 1963 until around 1981 when Adventures Ltd. bought it.
Barr Camp transitioned to non-profit status in 1998. Thanks to donations from hikers and other groups, the campground had a significant renovation in 2000, when a solar power system and composting toilets were installed. These days, the camp sees an average daily rate of about 18,000 trail users, and roughly 2,400 visitors stay the night.
Lodging and Camping Options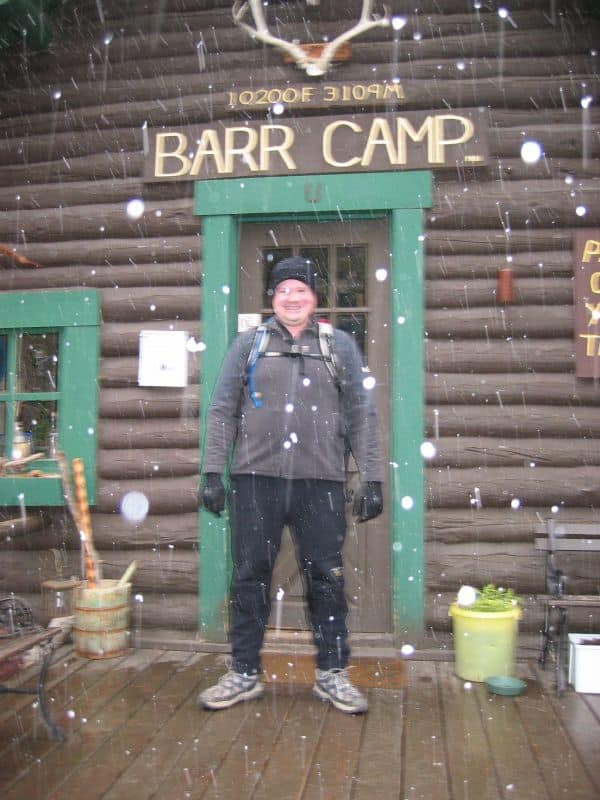 There are several accommodations at Barr Camp, but reservations are highly recommended. Showing up for a walk-in stay may result in being turned away or only having the option of tent camping somewhere else along the Barr Trail. The types of lodging include:
Main Cabin Bunkhouse
The bunkhouse has fifteen beds, six of which are in the two lofts. You will be sharing your room with strangers since it operates like a hostel, where anybody may stay. The bunkhouse lacks everyday comforts like clean sheets, pillows, running water, and heat. The lodge is open throughout the year.
Upper Cabin
This lodge is open seasonally from spring to October. Single parties may book this little cabin, which has six bunk beds and can accommodate 12 people. This structure has no electrical outlets, and guests must bring their own linens, pillows, portable stove, cooking utensils, and pans. In case it becomes cold, you may use a wood burner, and the caretakers will provide guidance and firewood.
Lean-to Shelters
Tents are not permitted within the three lean-to shelters. The open-air lean-to shelters are lifted off the ground and sheltered on three sides, protecting people from rain and wind. Three adults can fit well and use the provided beds.
Barr Camp Tent Camping
The camper must bring all tenting gear. Upon arriving, complete the registration process by checking in. Tent camping is the only overnight option that allows people to bring their dogs, and they need to stay leashed and not disturb other guests or animals. Barr Camp does not permit the use of fire pits or fire rings.
National Forest Tent Camping
Campsites are free, although donations are appreciated. There are no fees associated with camping in the Pikes Peak National Forest. Make sure your food storage containers are bear-proof. All visitors must adhere to the Leave-No-Trace Principles, and campfires are prohibited on Pikes Peak at all times.
Check prices, availability or book Barr Camp
Getting There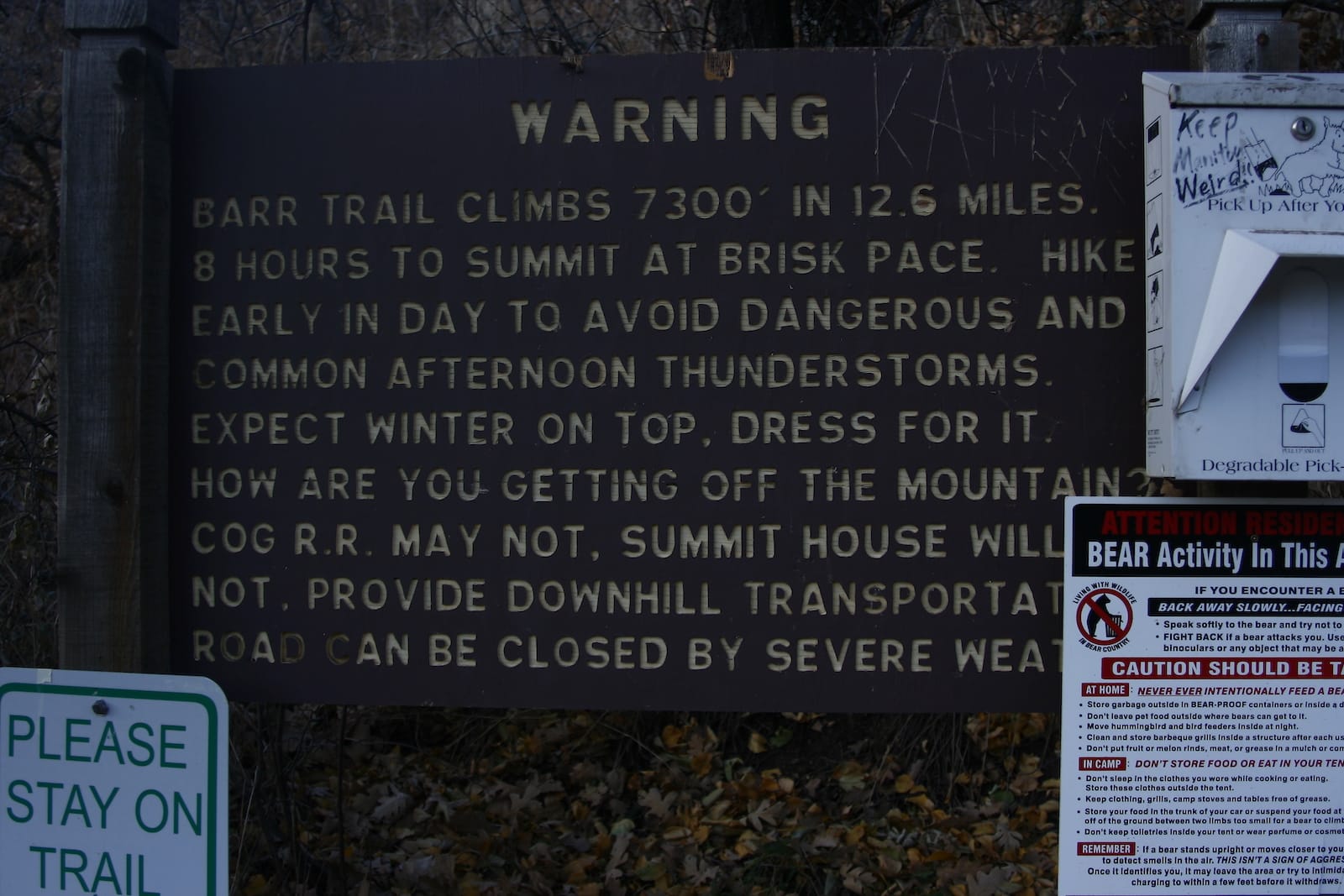 Most visitors hike up to Barr Camp from the trailhead in Manitou Springs. It's 6.5 miles up the Barr Trail, with an elevation increase of 3,800 feet, so getting an early start is highly recommended. There is a daily fee and first-come, first-served parking at the trailhead. If it appears like it could rain or storm, you should turn around and try again another day.
Details
Address: RXXV+56 Cascade, Cascade-Chipita Park, CO
(mailing) Barr Camp Caretakers, P.O. Box 422, Manitou Springs, CO 80829
Location: 6.5 miles up the Barr Trail
Email: info@barrcamp.com
Pets: No, only permitted when tent camping
Website: barrcamp.com