Pikes Peak is a stunning, well-known mountain prominently displayed west of the Colorado Springs area. Near the quaint Manitou Springs, this tourist attraction brings visitors year-round to see the 14,115 ft 14er with its characteristic pink granite (Pikes Peak granite).
A National Historic Landmark, its first summit by a European-American came in 1820 – 14 years after its namesake, Zebulon Pike, sighted the peak and failed to reach its summit. Katharine Lee Bates drew inspiration from her time atop Pikes Peak in 1891 to write "America the Beautiful", first published in 1895 on July 4th.
Trail Routes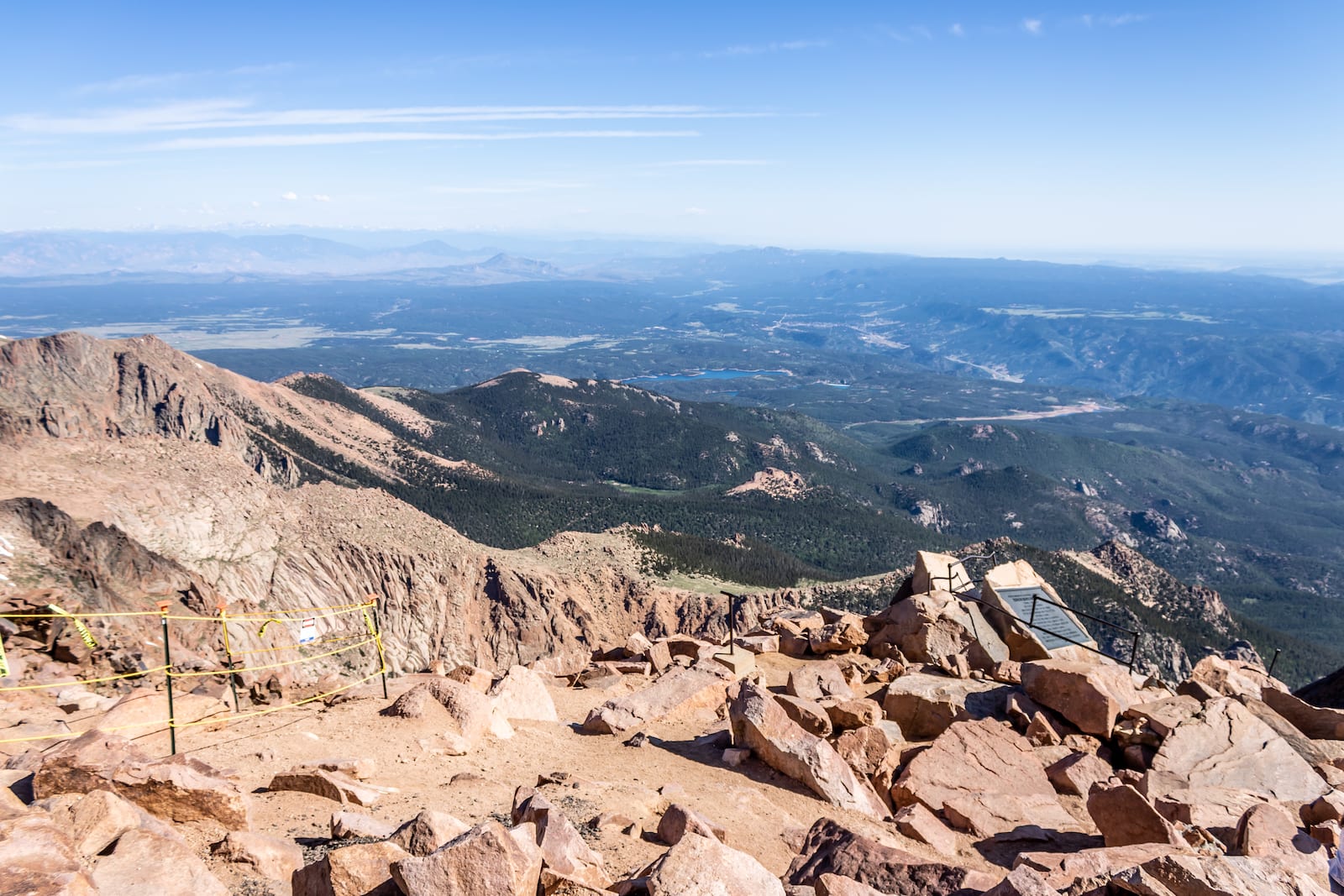 There are 4 trail routes to choose from: The Heroes Traverse, Barr Trail, North Side Coulior, and Northwest Slopes (from Crags Camp).
The trailhead begins in Manitou Springs and the only trail which reaches the summit is Barr Trail. This hike is 13.5 miles one way with a stopping point at the midway point of 6.5 miles at Barr Camp. Total hike time to the summit averages anywhere between 8-14 hours.
Activities
There is a range of activities available on Pikes Peak, including the notorious highway to the clouds. Additional recreation can be found in the surrounding Pike National Forest.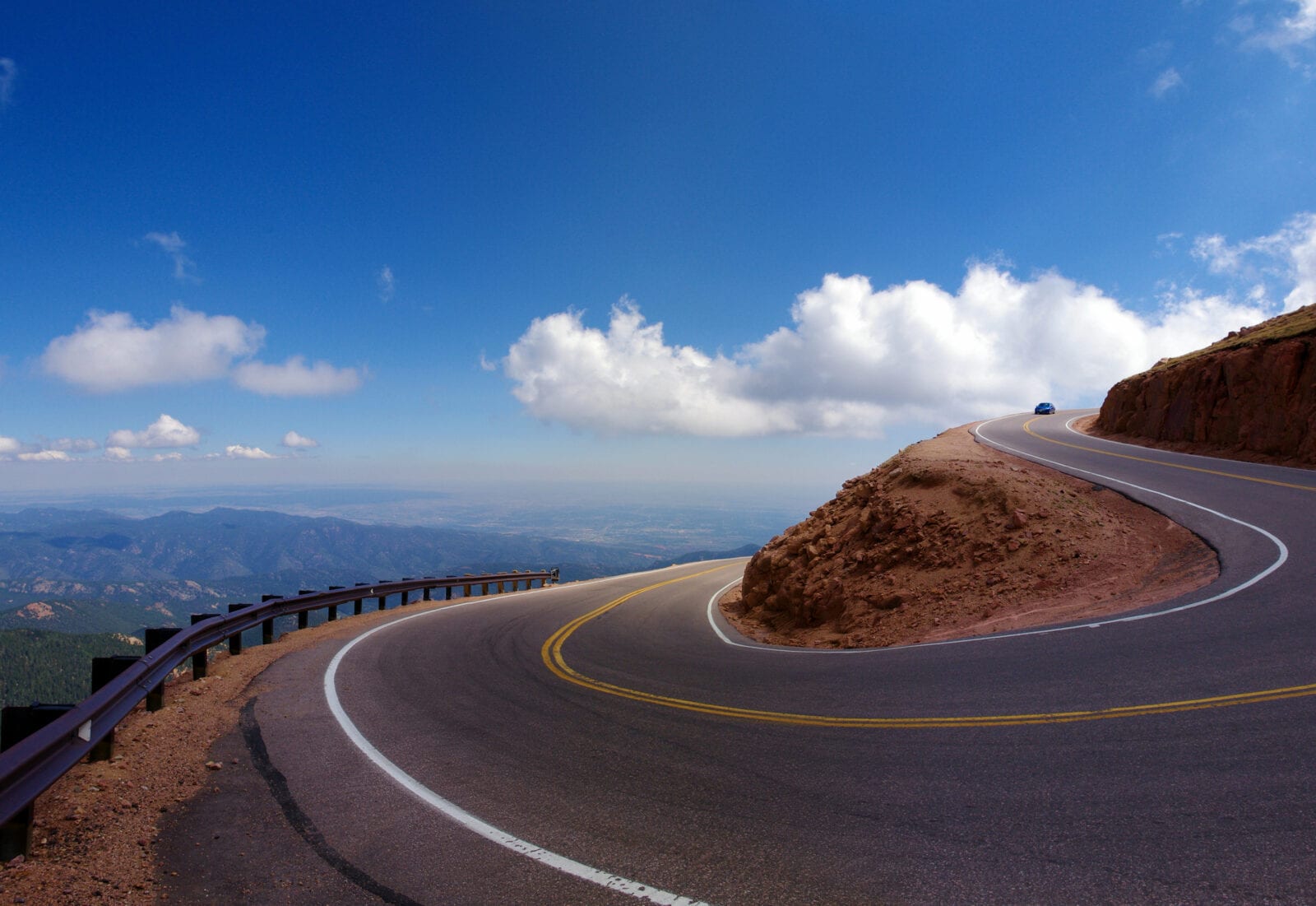 Biking – Park at either North or South Catamount Reservoir to access trailheads for mountain biking. Cycling is allowed on the Pikes Peak Highway if you're up for that challenge.
Camping – Cabins and tent spaces are available at Barr Camp. Tent spaces are on a first-come, first-served basis while cabins are reserved in advance. Propane cookstoves, cooking and eating utensils, a horseshoe pit, picnic tables, and meals can all be provided.
Fishing – There are plenty of fishing locations to choose from around Pikes Peak and along the Pikes Peak Highway, but a fishing license is required for anyone aged 16 and up. Note that no gas motors are allowed throughout any of the reservoirs and North Catamount Reservoir only allows artificial flies and lures.
Other fishing spots are neighbors South Catamount Reservoir and Crystal Reservoir. All three are part of the North Slope Recreation Area.
Hiking – Barr Trail and Crags Trail are the only two trails that lead to the summit. Crags Trail is an intermediate hike at 13.6 miles roundtrip while Barr Trail is 26 miles roundtrip and for advanced hikers. They also offer a shuttle service at the summit to provide visitors with a ride back down – seats are by reservation only and do require payment per person.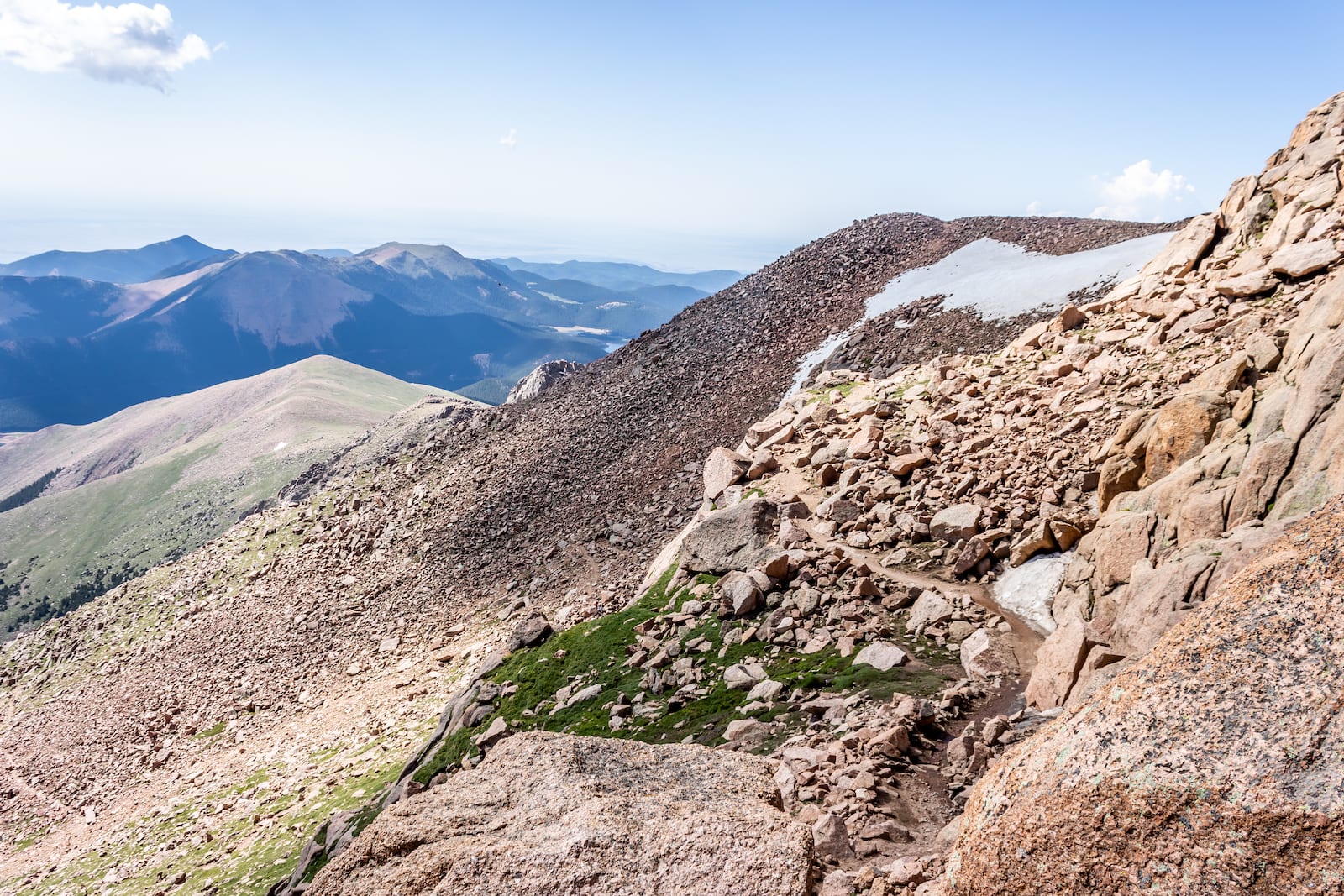 Mining Sluice – Visitors can pan for minerals at Glen Cove or the Crystal Reservoir.
Pikes Peak Highway – Take a drive up the scenic Pikes Peak Highway from Cascade all the way to the summit. This is a toll road with many twists, turns, and awe-inspiring views.
Pikes Peak Hill Climb – A yearly tradition since 1916, Broadmoor's Pikes Peak International Hill Climb has competitors from all over the world racing to the top where visitors can observe the race. This is a popular event and arriving early to find the perfect vantage point is advisable.
Other events include the Broadmoor Cycle to the Summit and the Pikes Peak Marathon + Ascent, both of which are grueling races to the top, biking and running, respectively.
Pikes Peak Summit Complex – The newly renovated complex offers both indoor and outdoor interactive exhibits ranging from conservation, geography, climate, and history.
Recreation – Boating, picnicking, belly boating, and fishing are all options in the North Slope Recreation Area, which is accessible on the Pikes Peak Highway. Further away and a secluded secret is the South Slope Recreation Area, which does not lie on the Pikes Peak Highway..
Wineries – Near the Pikes Peak Highway entrance are two wineries with gift shops and gourmet goodies. Wine tasting is available at both of these locations.
Details
Address: Pike National Forest, El Paso County, CO
Nearby Towns:
Elevation: 14,115 feet (4,302 meters)
Season: Year round
Website: coloradosprings.gov/pikes-peak-americas-mountain
Latest in Pikes Peak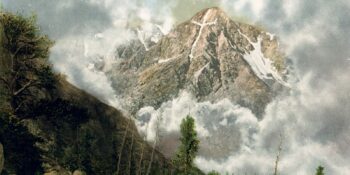 Without a doubt, Colorado boasts some of the best mountain recreation and scenery in the world.…