Pike National Forest is comprised of 1,729 square miles of land in the front range of the Rocky Mountains. It contains most of the forest going west from Colorado Springs and is one of the closest national forests to Denver.
Highlights include the Deckers region southwest of Denver, the Lost Creek Wilderness, the Pikes Peak area, the Continental Divide, and the southern half of Mount Evans Wilderness. There are many mountain passes within the forest, such as Kenosha Pass and the southern side of both Guanella and Hoosier Pass.
Main Attractions
From Colorado Springs west, the Pike National Forest looms large. There are many marvelous things to do in this heavily wooded region and many easy-to-reach areas from the Front Range. Great regional basecamps include Woodland Park, Bailey, Fairplay, Cripple Creek, Manitou Springs, and Colorado Springs.
Map of Pike National Forest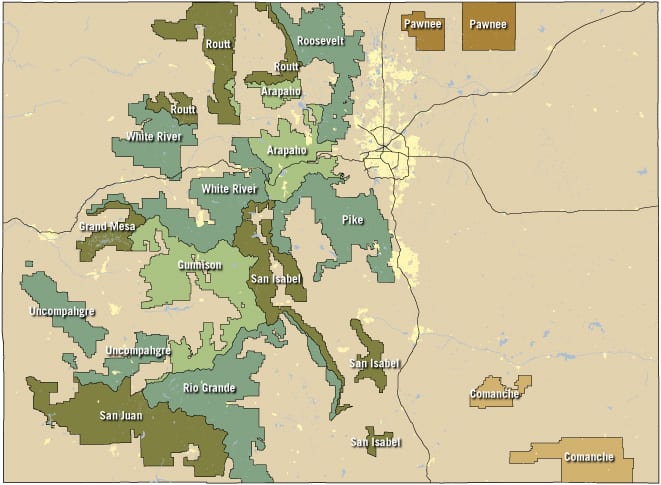 Map of 11 national forests and 2 grasslands.
Biking
There are a few different paved mountain passes for the road cyclist to take advantage of in Pike National Forest. One of the most scenic is Hoosier Pass Road, connecting South Park to the Breckenridge area. Kenosha Pass on 285 is also a good grind, along with the southern portion of Guanella Pass.
Mountain bikers have quite a few options to choose from, and a lot of the trails are well-marked, well-loved, and well-traveled. The Buffalo Creek network is a Front Range favorite and can get very full on summer weekends. Riding the Colorado Trail from Kenosha to Georgia Pass is a beautiful high-elevation stretch of singletrack. In the Colorado Springs area, Captain Jack's and the moderate loop around Rampart Reservoir are sought-after adventures.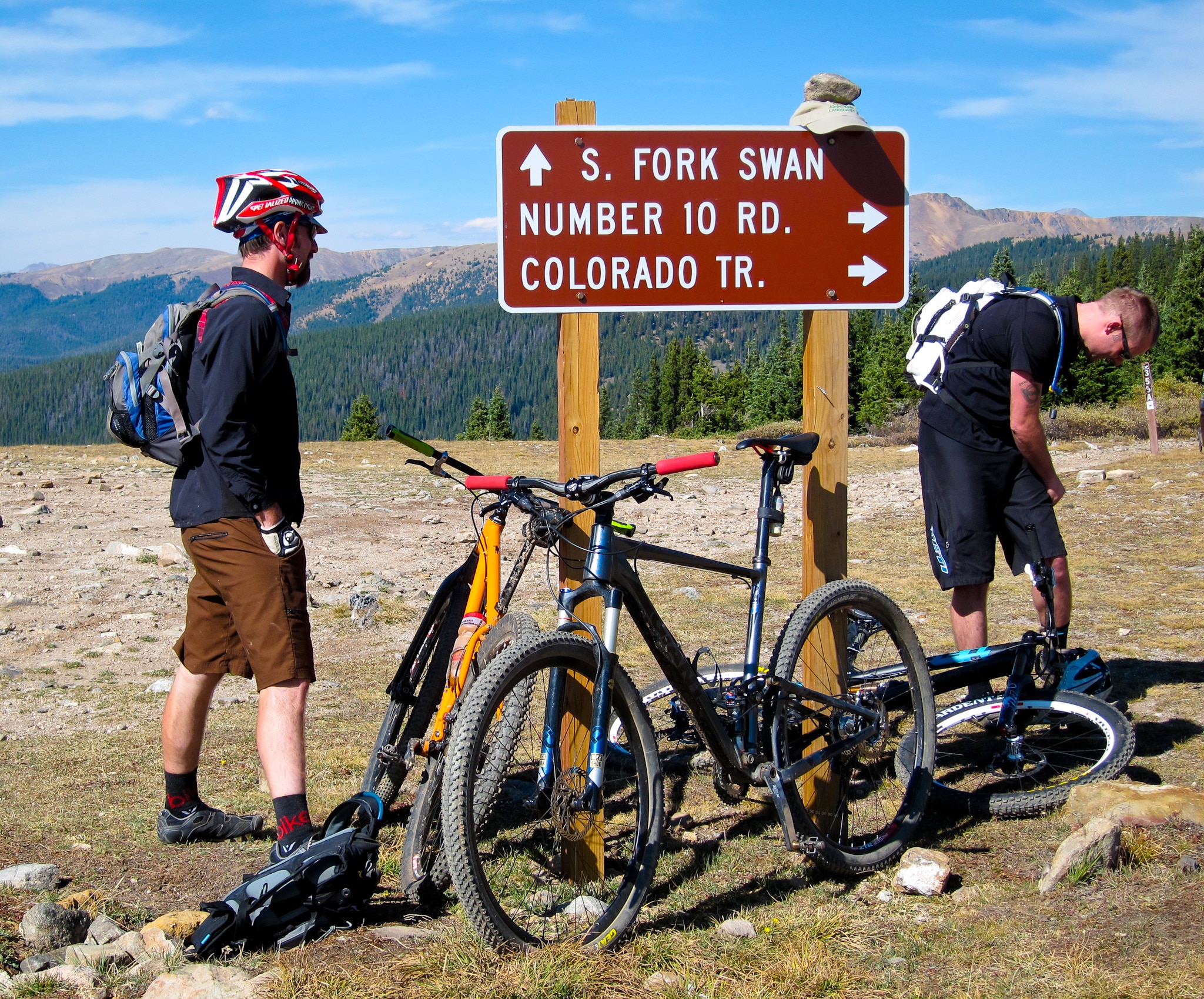 Boating
Boating is a popular summer activity on several lakes in Pike National Forest. Rampart Reservoir, located between Woodland Park and Colorado Springs, is a perfect place to launch motorized boats. Tarryall Reservoir, Eleven Mile Canyon Reservoir, and Spinney Mountain Reservoir are all adjacent to the national forest and allow motorized boating. Antero Reservoir is also a great place for boating.
Dozens more lakes allow non-motorized access, like Crystal Creek Reservoir near Pikes Peak. Other suitable options include Manitou Park Lake and Jefferson Lake, with the latter allowing both electric-powered and non-motorized boats. Many additional alpine lakes require a few miles of trail to reach but would be perfect for a collapsable kayak or inner tube.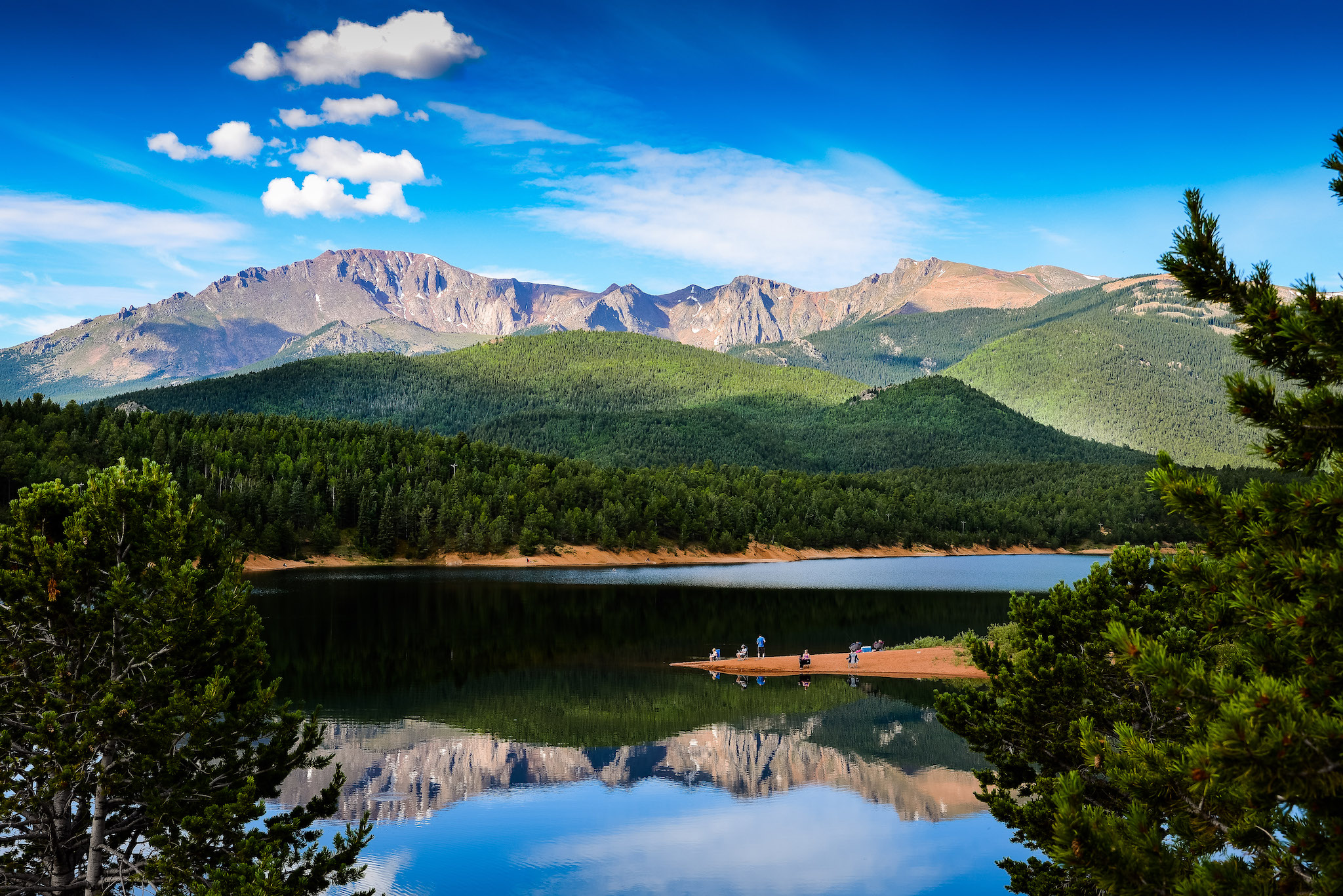 Camping
With great proximity to both Denver and Colorado Springs, camping in Pike National Forest is convenient and exceptional. There are a lot of USFS Pike Campgrounds to choose from.
Cabins: These private cabins aren't managed by the Forest Service, however, they provide the perfect retreat for exploring the nearby Pike National Forest. They range from cozy primitive camper cabins to upscale and spacious mountain getaways.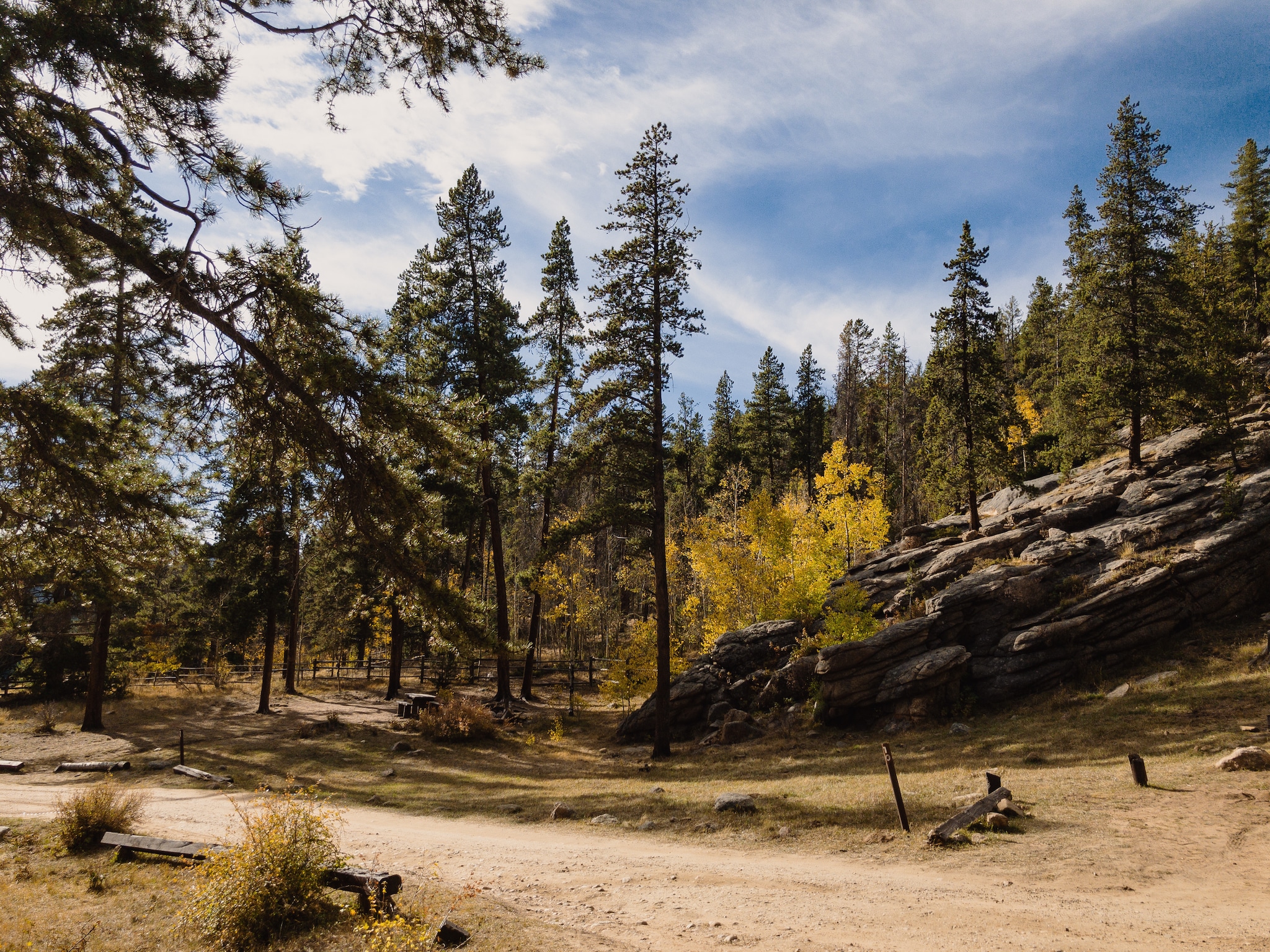 Fishing
Well known for beautiful streams and lakes, Pike National Forest has a lot to offer the angler, though solitude may be harder to find than in other parts of the state. Some popular bodies of water for fishing include Nichols Reservoir, Rampart Reservoir, the Goose Creek Arm of Cheesman Lake, and Antero Reservoir.
Spinney Mountain & Eleven Mile Canyon Reservoir are two other popular places to boat and fish, with access to the well-known 'Dream Stream', part of the South Platte River. The options continue on, with a high concentration of fishing spots near the towns of Bailey and Fairplay. Whatever your fishing fancy, Pike National Forest has you covered.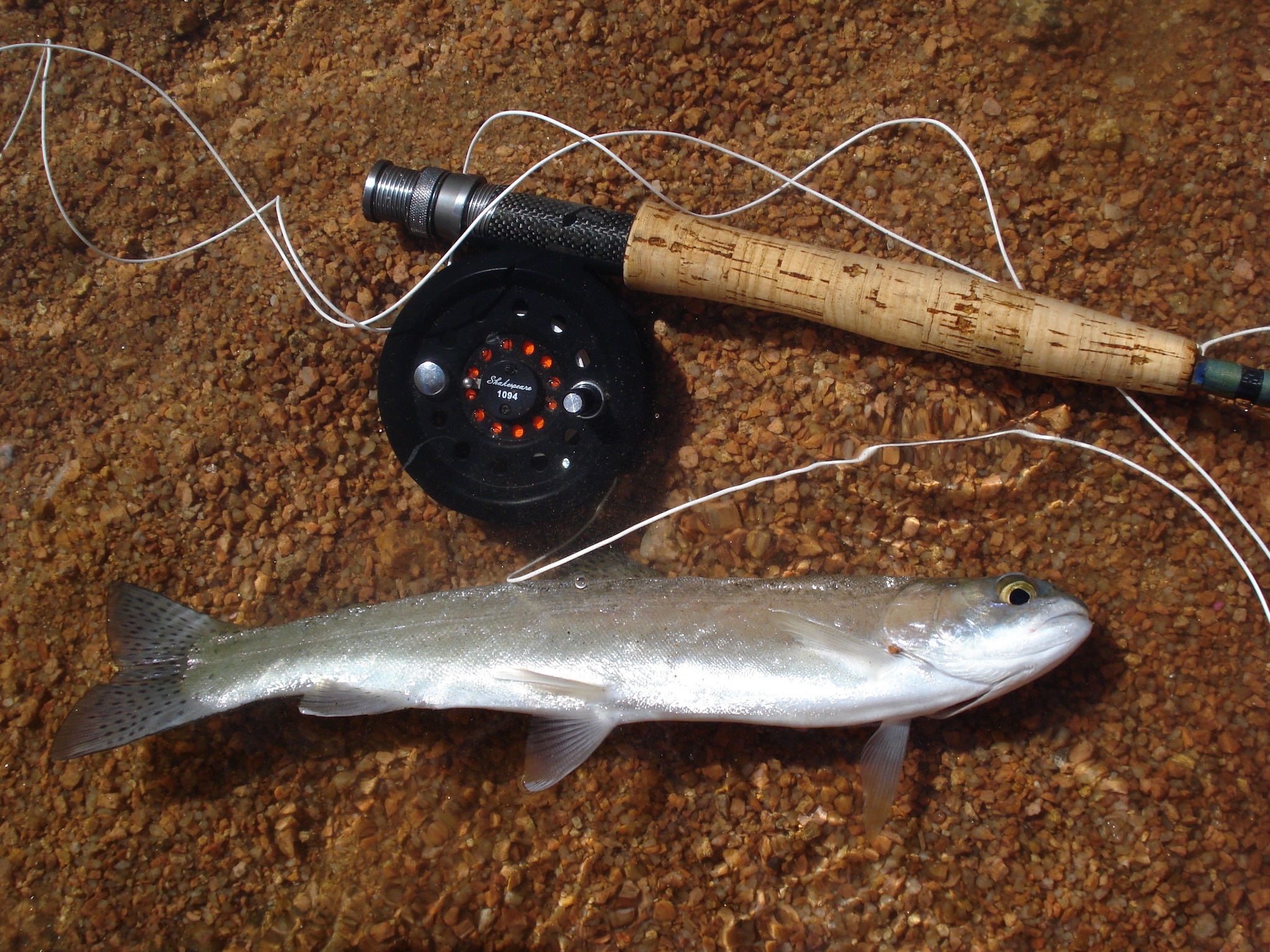 Hiking
There are hundreds of excellent hiking trails to choose from, with the Manitou Incline possibly being the most famous, though it may share that title with the Barr Trail, a 25-mile out and back journey up the 14er Pikes Peak. For mere mortals, the Crags Trail up Pikes is less demanding. Northwest of Pikes Peak, the Lost Creek Wilderness is an underutilized and magnificent area with standout trails like McCurdy Park and Bison Peak.
On the western fringes of the forest, the remote and beautiful Buffalo Peaks Wilderness provides a much-appreciated escape from reality. Outside of Fairplay, you can rope together four 14ers in one demanding challenge known as the Decalibron or take a more leisurely route up the solo 14er, Mt. Sherman. The southern half of Mt. Evans Wilderness is also fair game, with Beartracks Lake coming in as a popular route.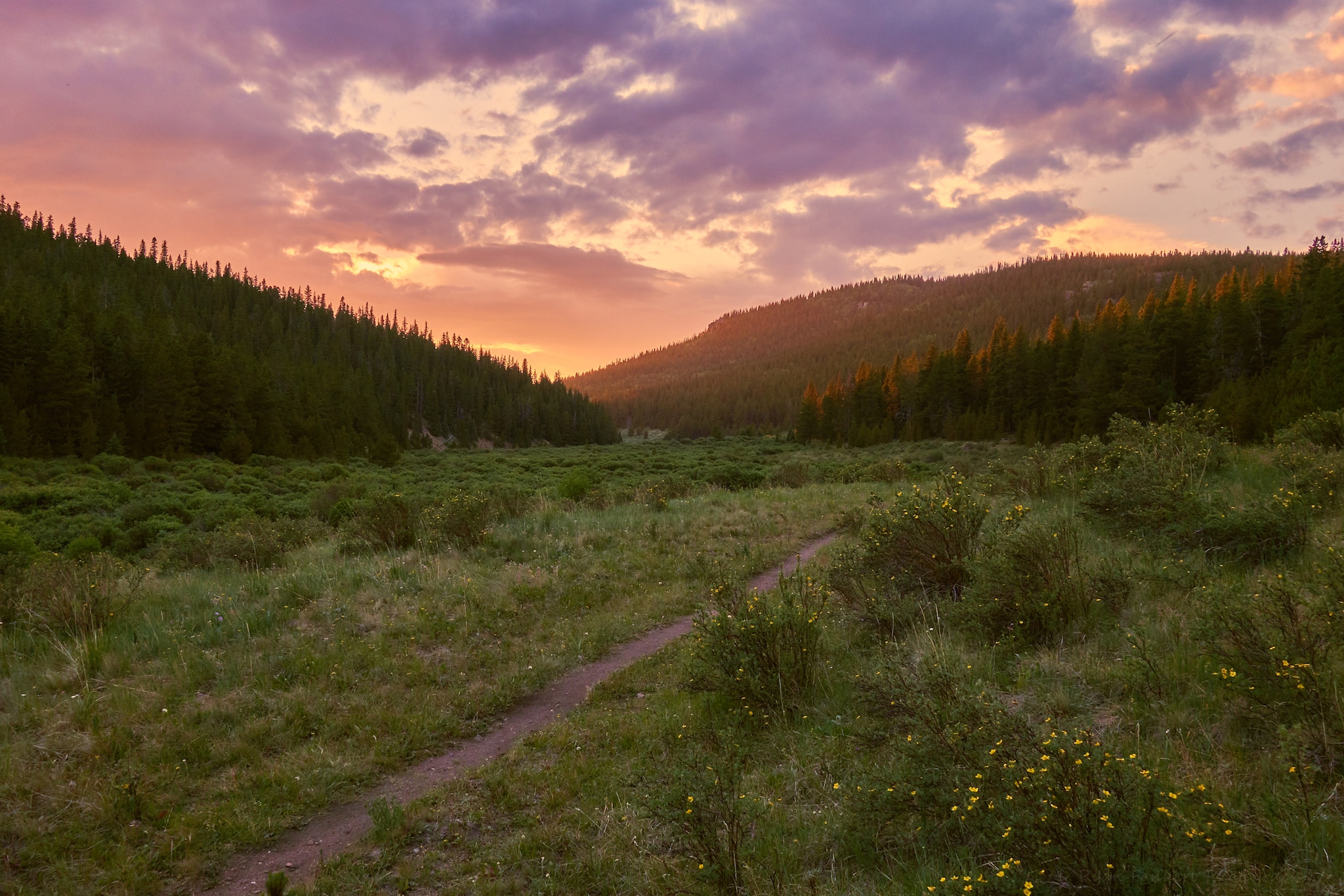 OHV
Some fantastic off-roading trails to consider include Mount Baldy, Gold Camp Road, Mount Rosa, and the 200-mile Rampart Range Trail System near Colorado Springs. The easier Boreas and Weston Pass roads can be traversed by 2wd cars but can also be used to access some more challenging forest service roads. The difficult Slaughterhouse Gulch trail is a fun area for ATVs and offroading rigs.
The most famous off-roading trail in the region is probably Red Cone Pass. This incredibly beautiful, challenging, and inspiring drive takes users to incredible heights along the Continental Divide northeast of Fairplay. Another moderate option if Red Cone is a bit too challenging is the China Wall area southwest of Lost Creek Wilderness.

Scenic Drives
With such varied terrain, it should come as no surprise that scenic drives abound in Pike National Forest. Hoosier Pass, Guanella Pass, and Kenosha Pass are beautiful mountain roads that can be combined for a longer loop of the area. The standout drive is the Pikes Peak Highway, a toll road that ascends to the top of arguably the most famous mountain in the state.
The Gold Belt Tour, a state scenic byway, passes through many areas surrounded by the national forest and makes for a great regional tour while touching on Colorado's mining history. The gentle Wilkerson Pass road (US 24) is another understated drive with rolling views towards Pikes Peak in one direction and expansive views of South Park, the largest (and highest) of Colorado's three high elevation grasslands in the other.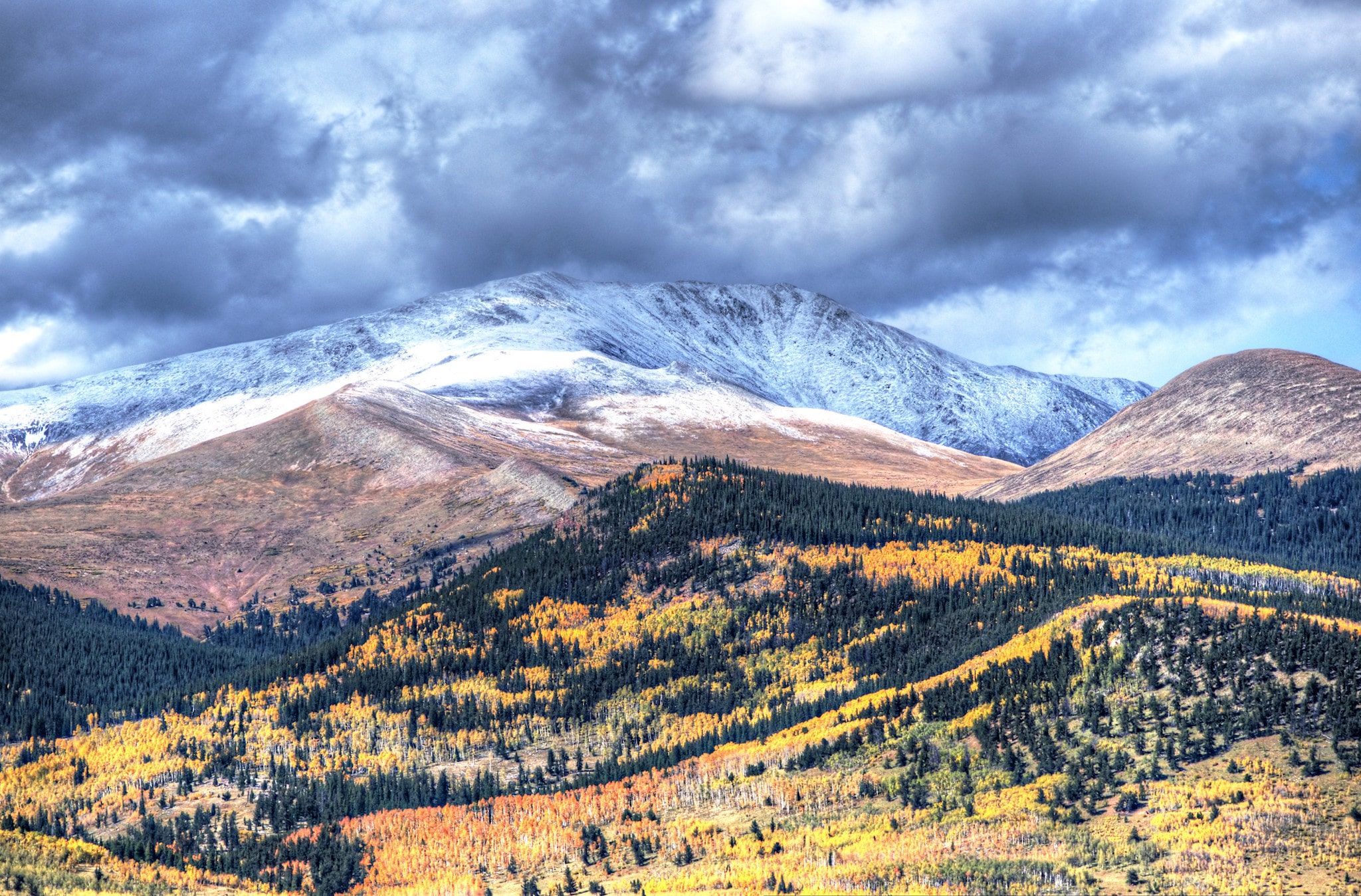 Winter Recreation
Pike National Forest doesn't contain any established downhill ski or ride resorts, but the area still offers up plenty to do in the winter. Take a shot at climbing a winter 14er via the Crags Trail up Pikes Peak or Mt. Sherman, which is also frequently used as a backcountry skiing destination.
Ice climbing is popular, conditions permitting, in the North Cheyenne Canyon or Stanely Canyon near the Air Force Academy outside of Colorado Springs. The Cripple Creek Ice Festival is a terrific way to have fun and celebrate winter artistry and is usually held in February. Additionally, ice fishing is common on some of the higher-elevation lakes like Eleven Mile, Antero, and Spinney Mountain Reservoirs.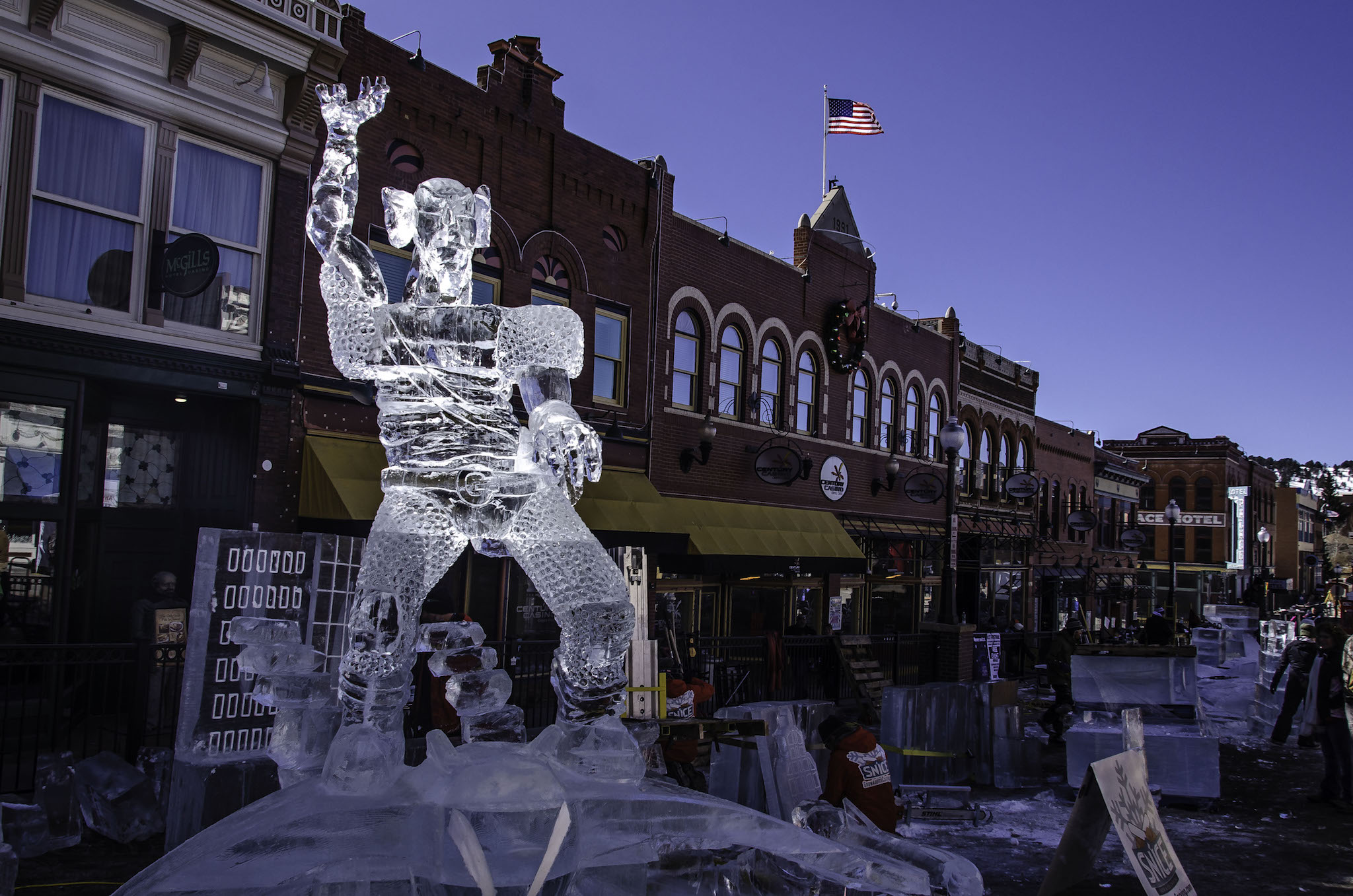 Popular and easily accessible, Pike National Forest is often one of the first areas visited by tourists and recent Colorado residents. With a cornucopia of things to do, it's not hard to understand why this part of the centennial state is such a hit with new and old visitors alike.
Places like Cripple Creek and Woodland Park make great bases for exploring the nearby Colorado wilderness.
Details
Nearby Towns:
Motor Vehicle Use Maps:
Recreation: Biking, Boating, Camping, Fishing, Hiking, Hunting, Picnicking, OHV, Scenic Drives, Cross Country Skiing, Snowmobiling, Snowshoeing
Pike Campgrounds: Reservations
Website: fs.usda.gov/psicc
Latest in Pike National Forest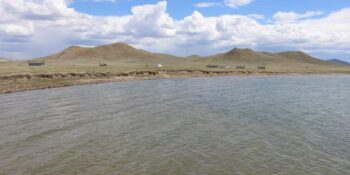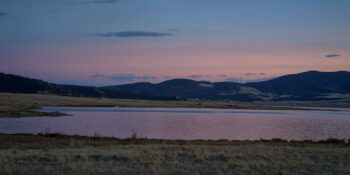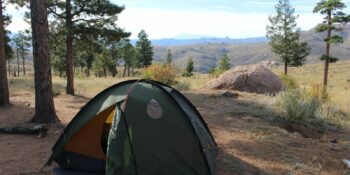 The Pike National Forest lies sandwiched between Denver and Colorado Springs in the nearby front range…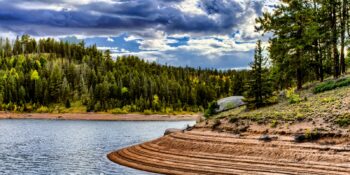 Although only thirty minutes west of Colorado Springs and a practically a suburb of it now,…