Designated as a Wilderness Area by the United States Congress in 1980, the Lost Creek Wilderness now contains over 110,000 acres of land, all of which is located in Colorado. The Lost Creek Wilderness can be found within the Pike National Forest.
The name of the wilderness area was taken from Lost Creek, which was designated as a National National Landmark in 1966 and is called the Lost Creek Scenic Area. The natural landmark itself got its name from the fact that Lost Creek has a tendency to disappear underground and reappear downstream.
Other than that, this sprawling wilderness is famous for its gorgeous topographical features, such as natural granite arches, domes, split boulders, and more. Wildlife such as bears, deer, and bobcats among others also call this region their home.
Activities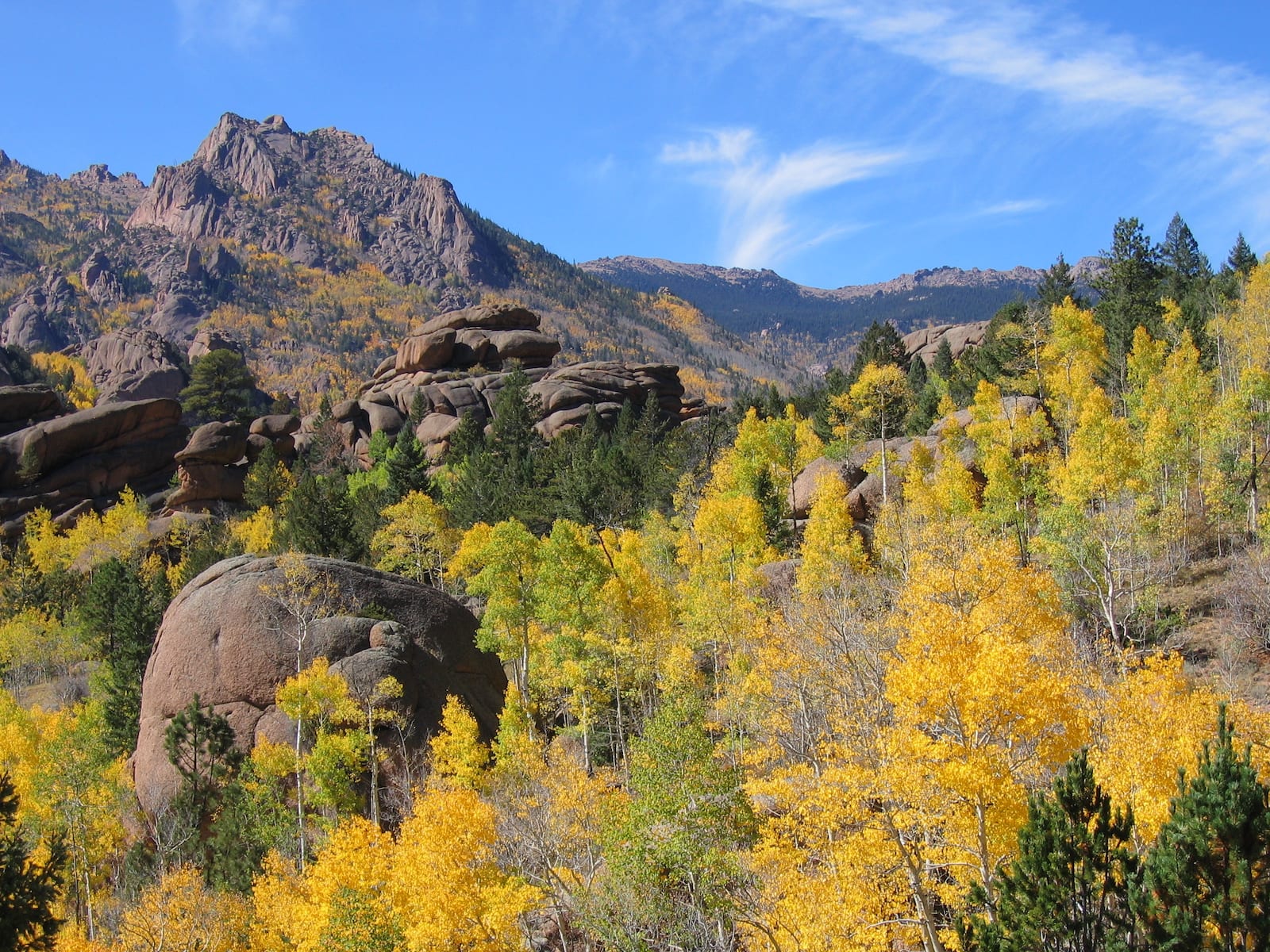 Being in the Pike National Forest and within close proximity to Denver, common recreational activities can easily be done in Lost Creek Wilderness. Because it is so close to such a bustling city, the wilderness area is popular among casual hikers and backpackers as well as families with their children.
For people who are looking for solitude, be aware that The Lost Creek Wilderness receives fairly regular human use.
Read about the Camping near Jefferson, around South Park.
Getting there
The Lost Creek Wilderness is located about 60 miles southwest of Denver. It has over 130 miles of trails with several access points. The Forest Service recommends that visitors bring a map to help them get around the sprawling wilderness.
Details
Nearby Towns:
Phone: 719-553-1400
Season: Year-round
Established: 1980
Management: USFS
Website: fs.usda.gov/…
Latest in Lost Creek Wilderness