Fairplay's convenient location makes it a popular stopping point for those exploring the Central Rockies. It's most known for housing Old West museum town South Park City, a TV show with the same name, and for being the trout fishing capital.
The town lies at the junction of U.S. 285 and Highway 9, about an hour and a half from Denver. Heading north on State Highway 9 brings you to Breckenridge, and heading south on Highway 9 takes you to Hartsel in 20 minutes. If you continue southwest on U.S. 285 you'll end up by Buena Vista in under 45 minutes.
As of 2020 the town had 724 permanent residents, making it the most populated area in Park County as well as the county seat. It is within the top 5 highest incorporated towns in Colorado, sitting at 9,953 feet. It was settled during the Gold Rush in 1859, and its name comes from the community protesting for more equitable mining claims.
Main Attractions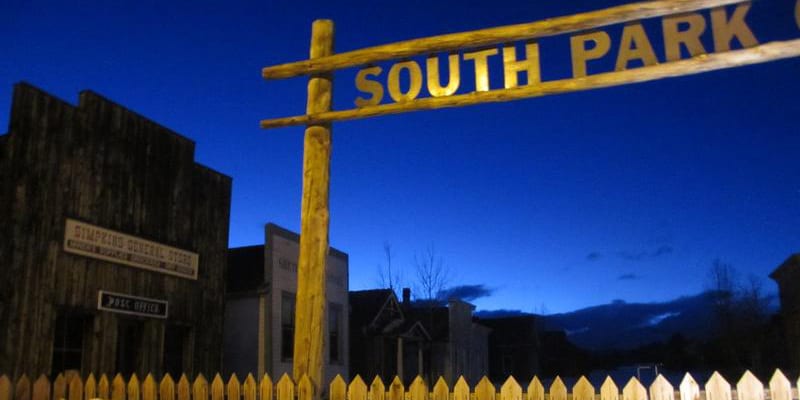 South Park City – A restored 19th-century mining camp and museum. There are some original buildings and others were imported from South Park, Colorado, a 900 square mile basin in the Rockies. You can visit the museum year-round.
While Fairplay does house a ghost town museum called South Park City, it's not actually the town of South Park. The TV show town is named for South Park, Colorado, a huge basin that encompasses Fairplay, Alma, Como, Jefferson, Tarryall, Hartsel, Guffey, and Lake George.
Fairplay Beach – Hidden below Fairplay's historic Front Street, Fairplay Beach is centered around a beautiful high elevation pond. It's fed by the Middle Fork of the South Platte River, offering opportunities for hiking, fishing, picnicking, and sightseeing.
Recreation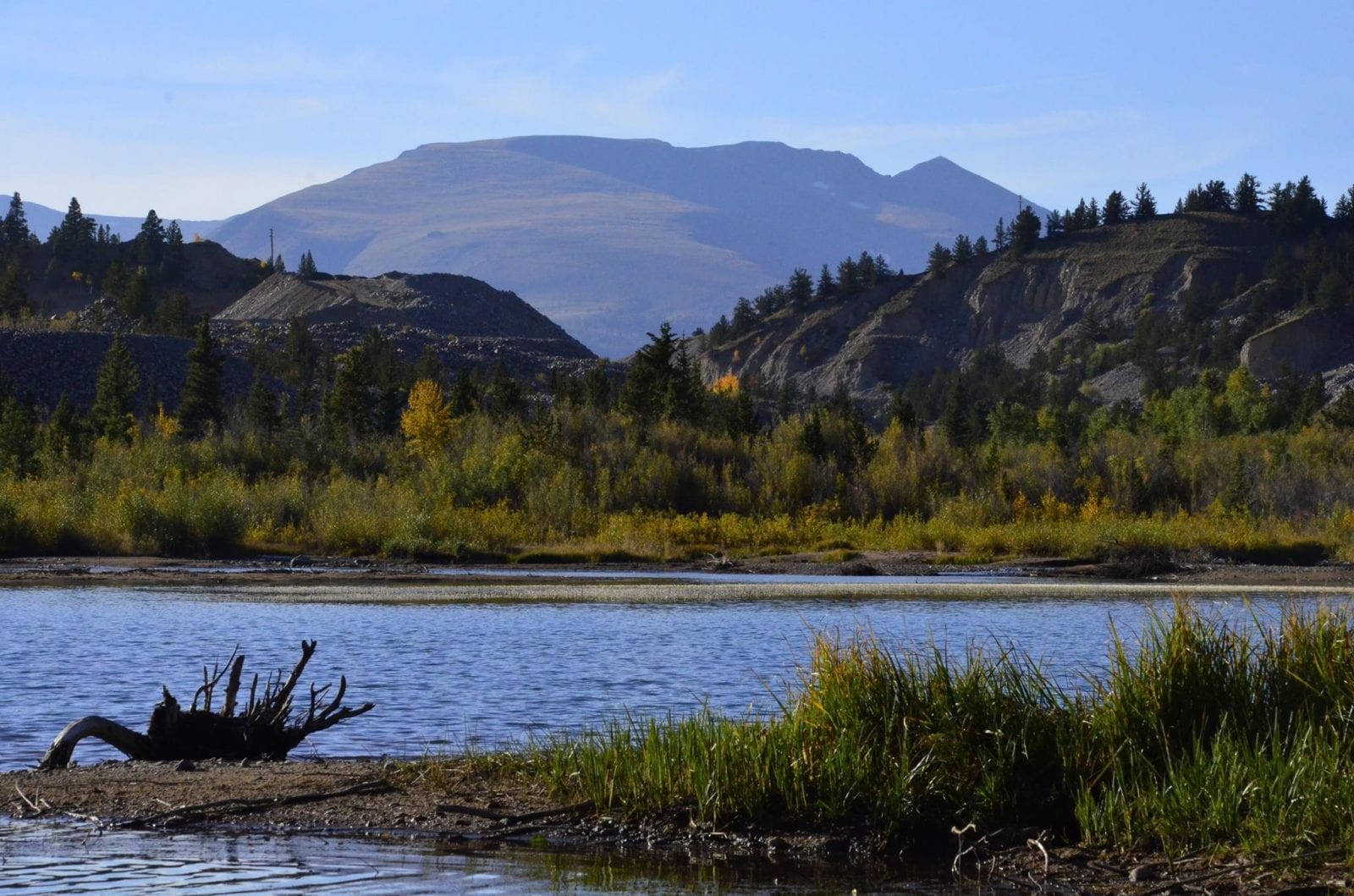 Camping –
Middlefork RV park is located right in the town, provides numerous RV spots and even has its own trout fishing pond.
Fourmile Campground is ideal if you are looking for something a little more secluded and close to nature. It is also near 14er Mount Sherman.
Read about the camping near Fairplay and South Park.
Fishing –
Hiking –
Rich Creek trail can be combined with Tumble Creek trail to create a beautiful, moderate loop through the Buffalo Peaks Wilderness.
Wheeler Lake trail is popular if you are looking for spectacular mountain views and an alpine lake at the end. It connects many popular 14ers including Quandary Peak, Mt. Lincoln, Mt. Bross, and Mt. Democrat.
Read about the hiking trails near Fairplay.
Accommodations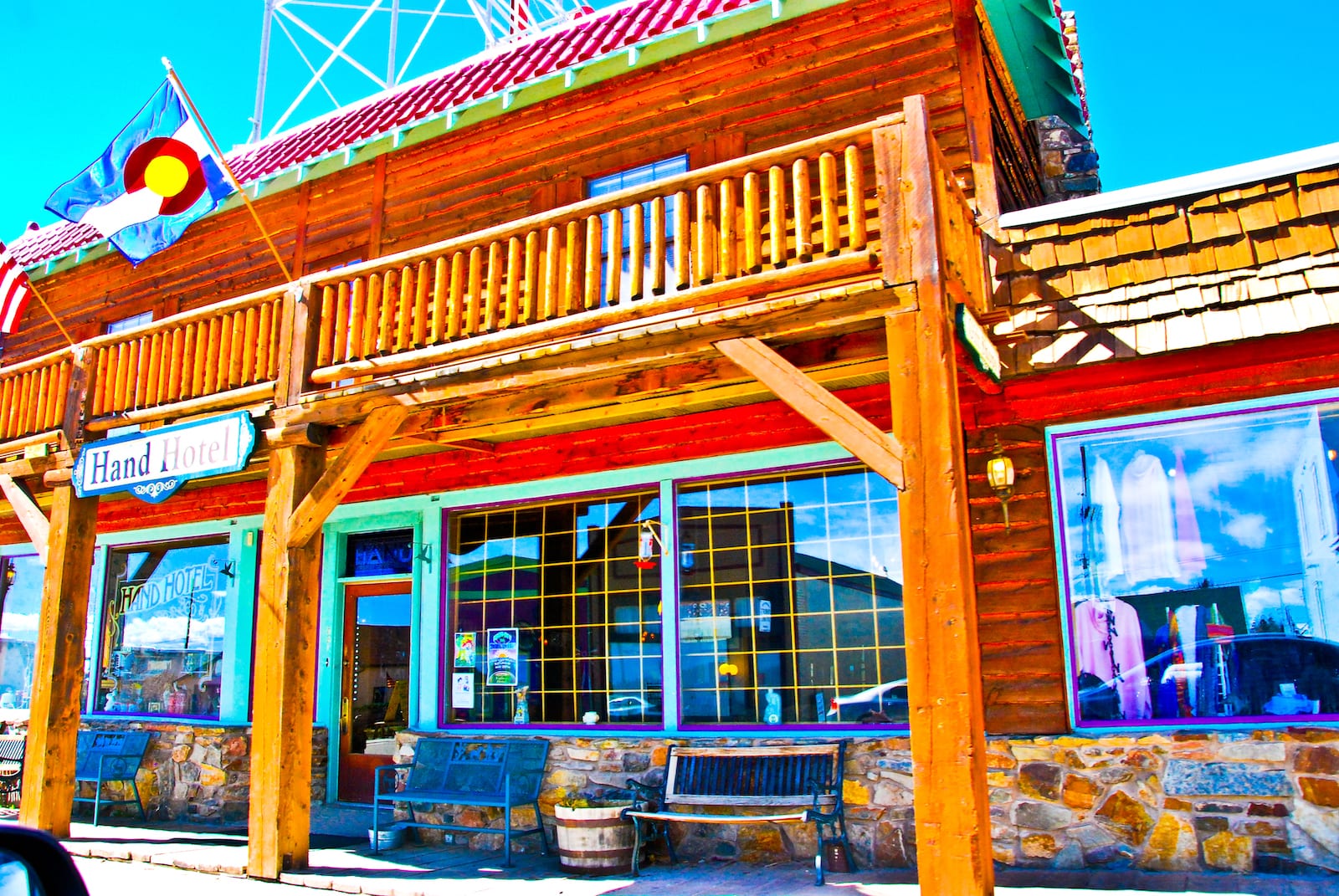 This section contains referral links. If you click through and take action, we may receive a commission, at no additional cost to you. 
Hand Hotel Bed & Breakfast – Stay in this cozy, but supposedly haunted bed and breakfast with 11 rooms. It overlooks the South Platte River in downtown Fairplay.
Riverside Inn – A cozy, basic hotel with mountain views, and on-site ATV rentals to kickstart your adventures around the area.
American Safari Ranch – Grab your cowboy boots and come explore this classic American ranch. They have premier horseback riding, western BBQ cookouts, and plenty of space to explore.
Read about the best hotels by Fairplay.
Dining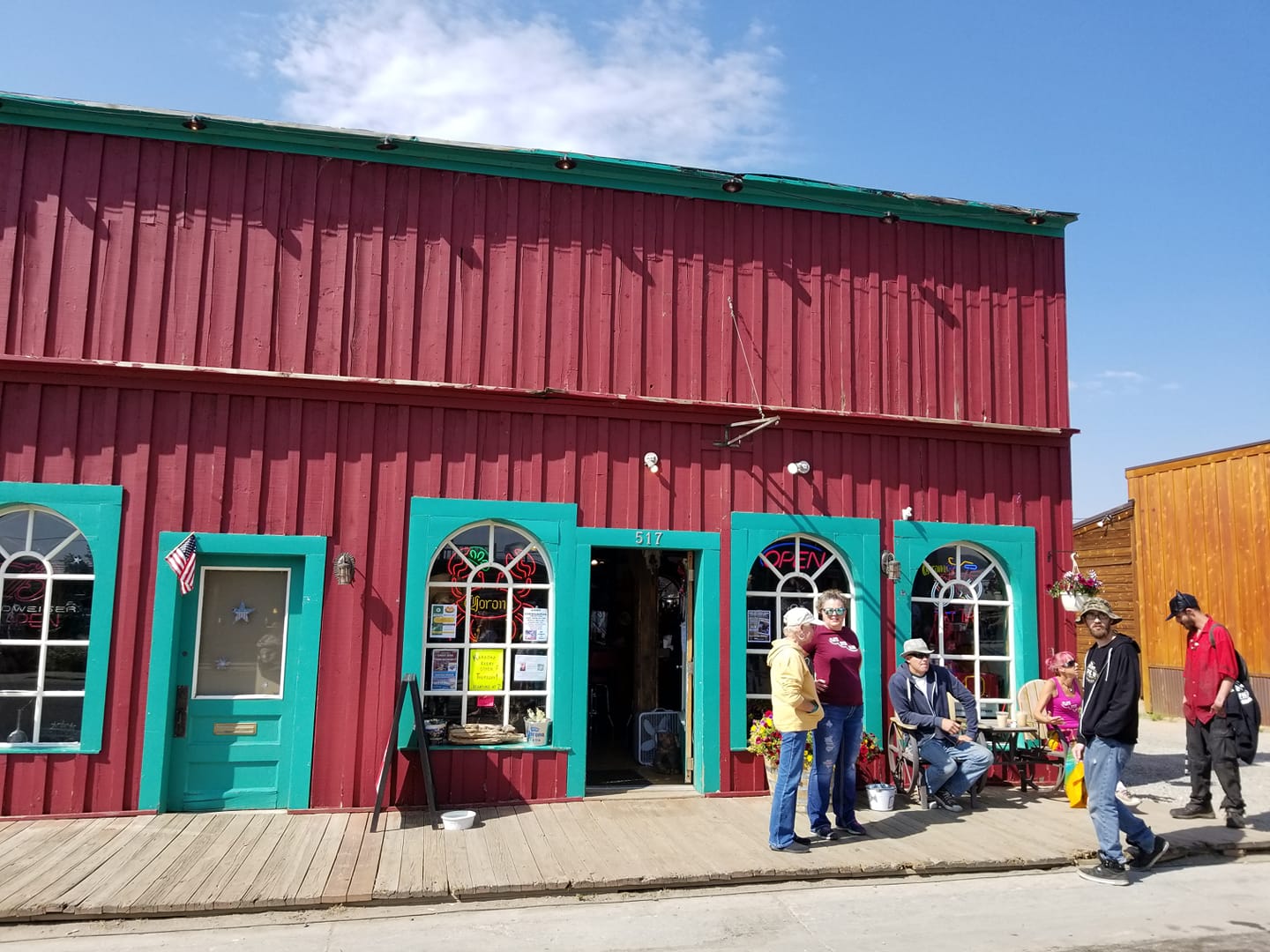 Park Bar – Cozy up next to the indoor fireplace while you enjoy a drink and pub fare at this local favorite.
Salado – Gourmet southwestern bistro serving up unique dishes in a modern space.
Platte River Saloon – Western-inspired decor and menu featuring pizza and subs.
Read about the best bars in Fairplay and Alma.
Special Events

Feb – Fairplay Mardi Gras Celebration – Authentic Cajun cuisine, a costume contest, crowning of the Mardi Gras king and queen, and a cash bar make this celebration a blast for everyone.
Jun – TGIFairplay Free Concert Series – Join your neighbors for free, live music on Front Street.
Jul – Silverheels 100 Mile Endurance Run – Part of the Human Potential Running Series, this run takes you through alpine terrain, past ghost towns, and into wildflower fields.
Jul – Park County Fair – Classic county fair with vendors, a rodeo, and lots of food and ride options.
Jul – Burro Days Celebration – A weekend long, historic event centered around a burro race. There is also a parade, cowboy church, llama races, and live music.
Activities near Fairplay
Amusement:
Federal Lands:
Ghost Towns:
Museums:
Public Parks:
Scenic Drives:
Ski Areas:
Towns:
Transportation:
Latest in Fairplay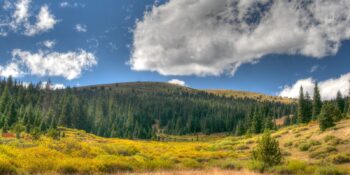 Located at the northwestern edge of Colorado's expansive South Park region, the town of Fairplay is…