The scenic Mt Bross is tucked away in the Mosquito Range of Pike National Forest. The Class 2, 14,172 ft beauty is close neighbors with Mt. Lincoln, Mt. Cameron, and Mt. Democrat.
Named after a landowner in the area, William Bross, it's primarily known for the Decalibron loop hike and a multitude of working and abandoned silver mineshafts throughout the area. Alma is the closest town to the trailhead at around 7 miles/20 minutes.
Trail Routes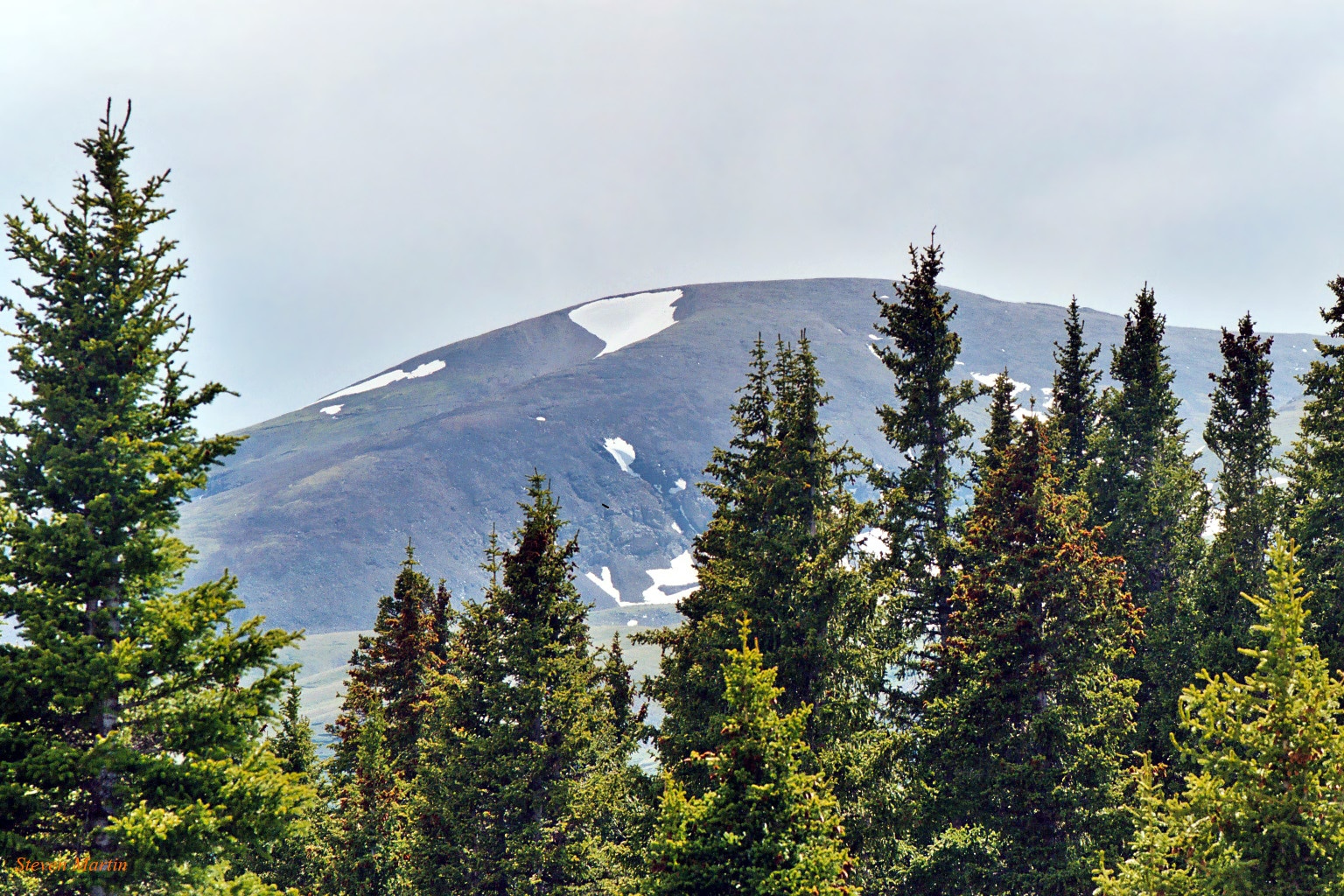 There are 6 routes to choose from, two of which are recommended as snow-only and one a combination loop route.
East Slopes from Mineral Park is a 9-mile roundtrip beginning at the Dolly Varden Gulch parking lot just a few miles onto Forest Road 415. In the summer months, 4WD vehicles are often on this particular trail.
The West Slopes can be entered at the Kite Lake trailhead found west of Colorado 9 just outside of Alma and is a 3.25-mile trail. There are restrooms and some camping locations here. Be advised to follow any signage as there are multiple restoration areas.
East Slopes from Moose Creek is a 5-mile roundtrip beginning at a pull-off that is inaccessible during the winter months. Driving north on Highway 9, take a left onto County Road 6, and another left onto Quartzville Road. About 6 miles in is an unmarked, dirt pull-off.
S Gully is a snow-only route 9.5 miles roundtrip if starting at Paris Mill or 6 miles starting at the Sweet Home Mine. The trailhead is at Kite Lake and can be found by driving west from Colorado 9.
Dolly Varden Gully is the second snow-only route and is a 4-mile roundtrip. Going west from Colorado 9 in Alma toward Kite Lake, take a right onto Forest Road 415 until reaching the parking lot near Mineral Park mine. Winter parking for when the Mineral Park road is closed is the Paris Mill location, 3 miles below the Mineral Park trailhead.
Combo Loop is the route for those taking on the Decalibron and starts adventurers at the Kite Lake trailhead. The Decalibron is 7.5 miles roundtrip with a time of roughly 6-8 hours. Most begin at Democrat, going clockwise past Cameron and Lincoln, before climaxing at Bross.
Activities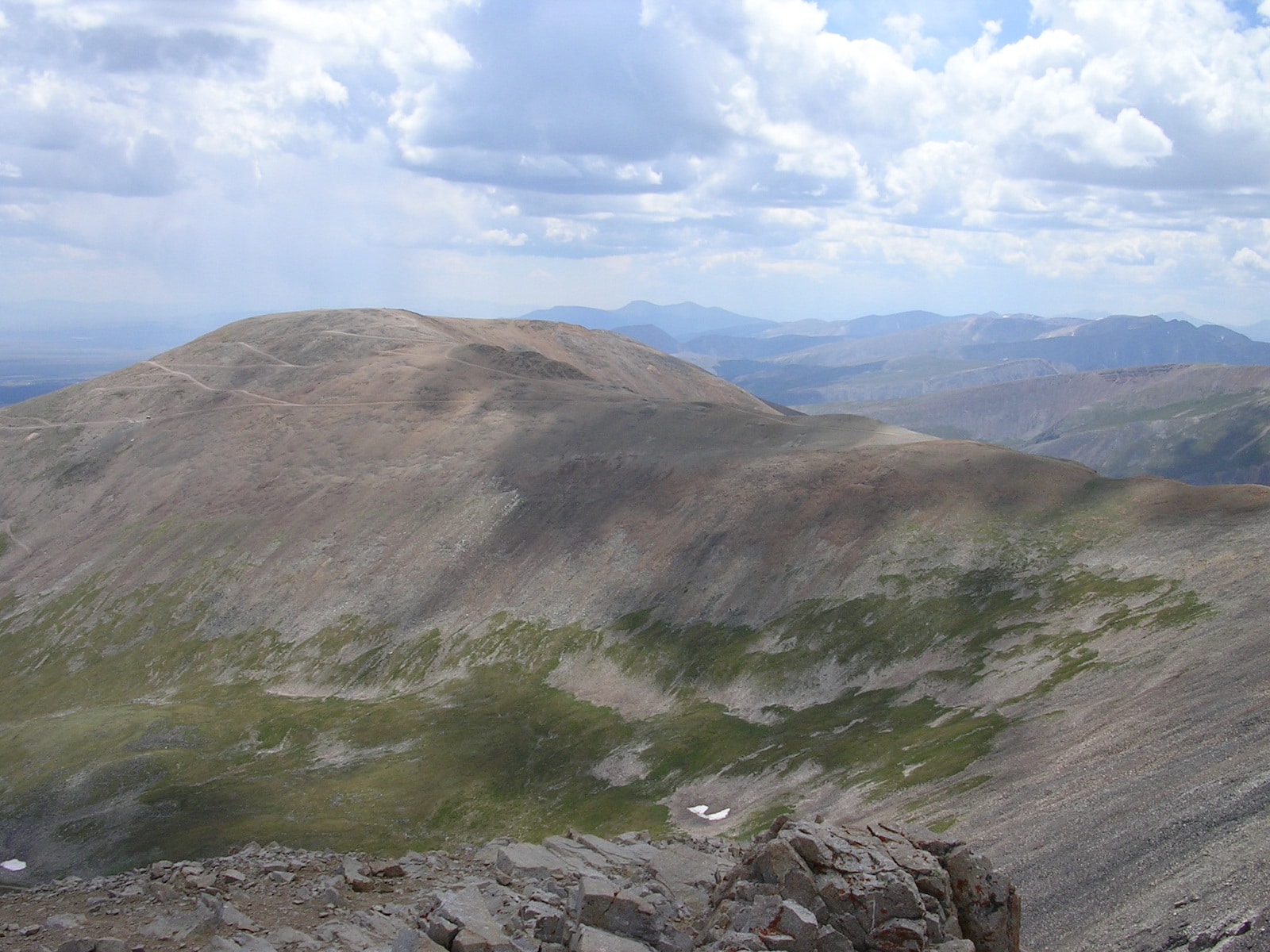 The Pike National Forest contains a number of activities around Mount Bross. There is a fee for both parking and camping which can be paid in cash at any trailhead parking lot.
Camping – There are 5 camping spots located around Kite Lake with firepits and picnic tables. These tent-only sites are on a first-come, first-serve basis. Camping is also permitted beside your vehicle in the parking lot.
Read about the camping near Alma and Fairplay.
Fishing – With trout in both Kite Lake and Lake Emma, the scenic beauty surrounding both of these lakes provides serene fishing locations. A fishing license is required for anything ages 16+.
Hiking – For those tackling the achievement of bagging four peaks in one trip, Mount Bross is typically the last due to its unpleasant descent and a lot of private property in the immediate area. It's wise to stay on trails and not wander as there are abandoned mineshafts throughout. Poles or walkingsticks may be necessary to aid in descending this portion of the Decalibron.
Mountaineering – Snowshoeing and cross country skiing are fantastic ways to take on two of the routes. The S Gully route boasts wide-open skiing within a long gully.
Details
Address: Pike National Forest, Park County, Colorado
Elevation: 14,172 feet (4,320 meters)
Pets: Yes – on leash
Season: Year-round