Alma is a high mountain town, situated about thirty minutes south of Breckenridge. It's the highest incorporated municipality in the U.S., at 10,578 ft.
It's located just north of Fairplay at the intersection of Highway 285 and U.S. 9 in Park County. There are a few places to dine and stay in Alma, and the community of 316 is tight-knit and friendly. You'll find plenty of hiking and 14ers in the area, so it's a perfect place for any outdoor lover.
History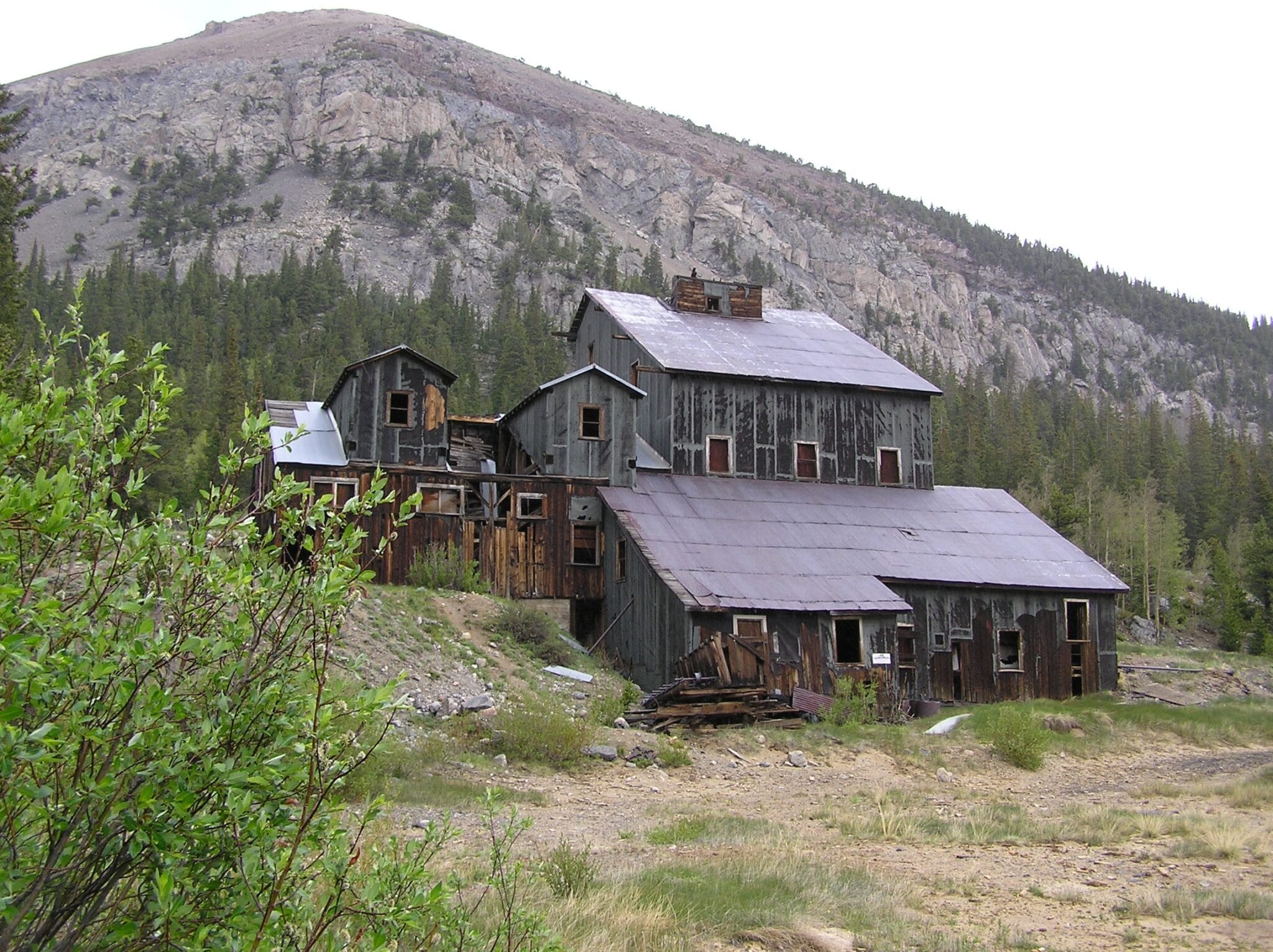 The town had its beginnings in 1872, when J.B. Stansell built the first house for a man named James. James then named the town after his wife, Alma, and the area quickly began to grow as mining expanded.
It is believed the town had over 10,000 residents at its peak with multiple smelters in town to process the booming silver mines. The mines were some of the most abundant and longest-living in the state, meaning Alma could rely on them until the end of World War II.
The whole downtown burnt down in 1937, and the population never fully recovered. Today you'll find a few hundred residents, the highest post office in the country, and a some small businesses to explore. Outdoor recreation is also very popular.
Main Attractions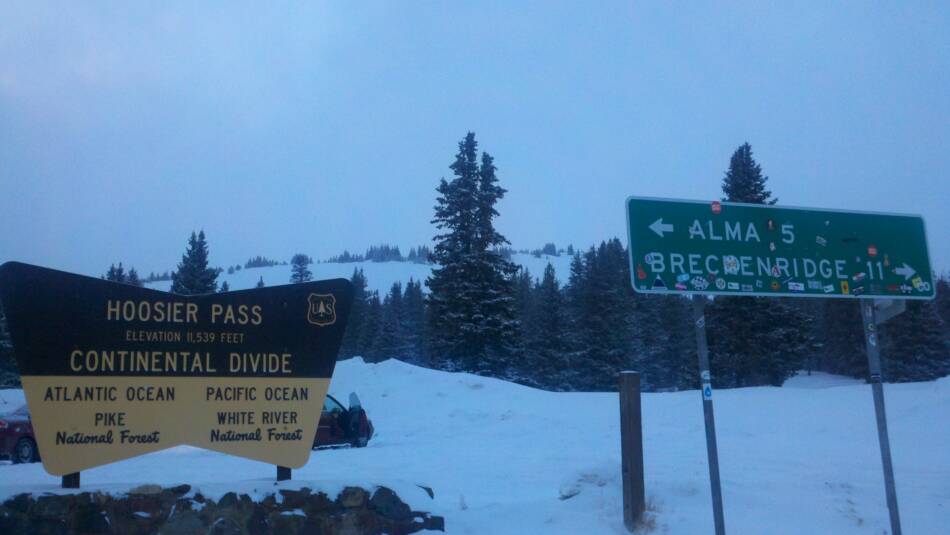 Hoosier Pass – This 2WD route north on US-9 crosses the continental divide on its way to Breckenridge. It's open year round, weather pending. At the summit there are some trails popular throughout the year such as a trail to Mosquito Range or one with views of Crystal Lake and Mt. Sherman.
Mosquito Pass – This is a rugged 4×4 route over to Leadville, which requires a high-clearance vehicle and an experienced driver. The beautiful former mining route is a lovely drive during the summer after it reopens for the season.
Recreation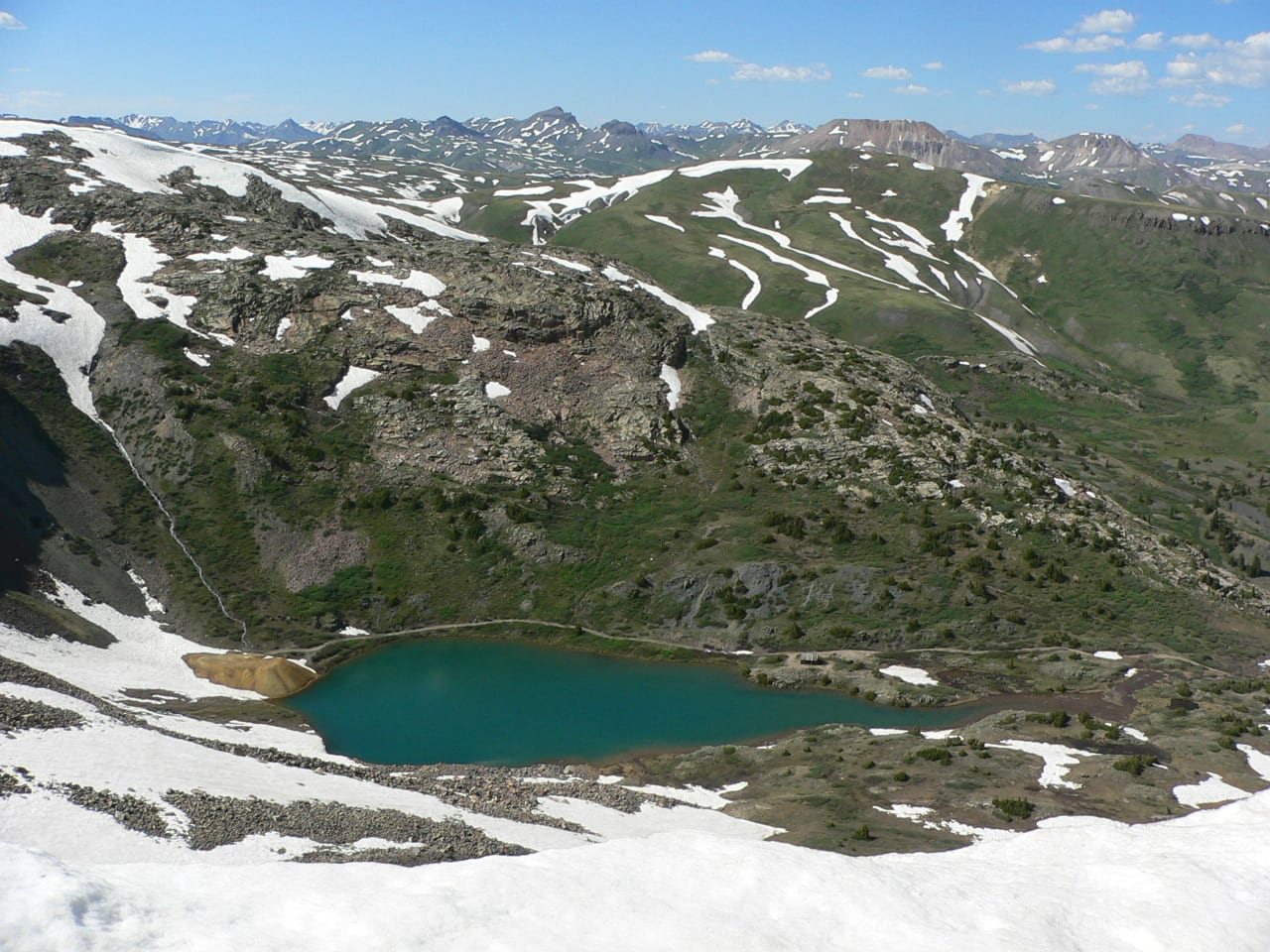 Camping – There are a number of car camping spots on the road between Alma and Kite Lake. From Main St in town, take a left on County Rd 8. The road goes 5.5 miles to the Kite Lake Trailhead. Read about the camping near Alma and Fairplay.
Fishing – In addition to Kite Lake mentioned above, the Montgomery Reservoir is a great choice less than 6 miles from town. Head north on US 9 toward Breckenridge. Make a right in 5.5 miles on County Rd 4 and follow to the lake.
Hiking –
Accommodations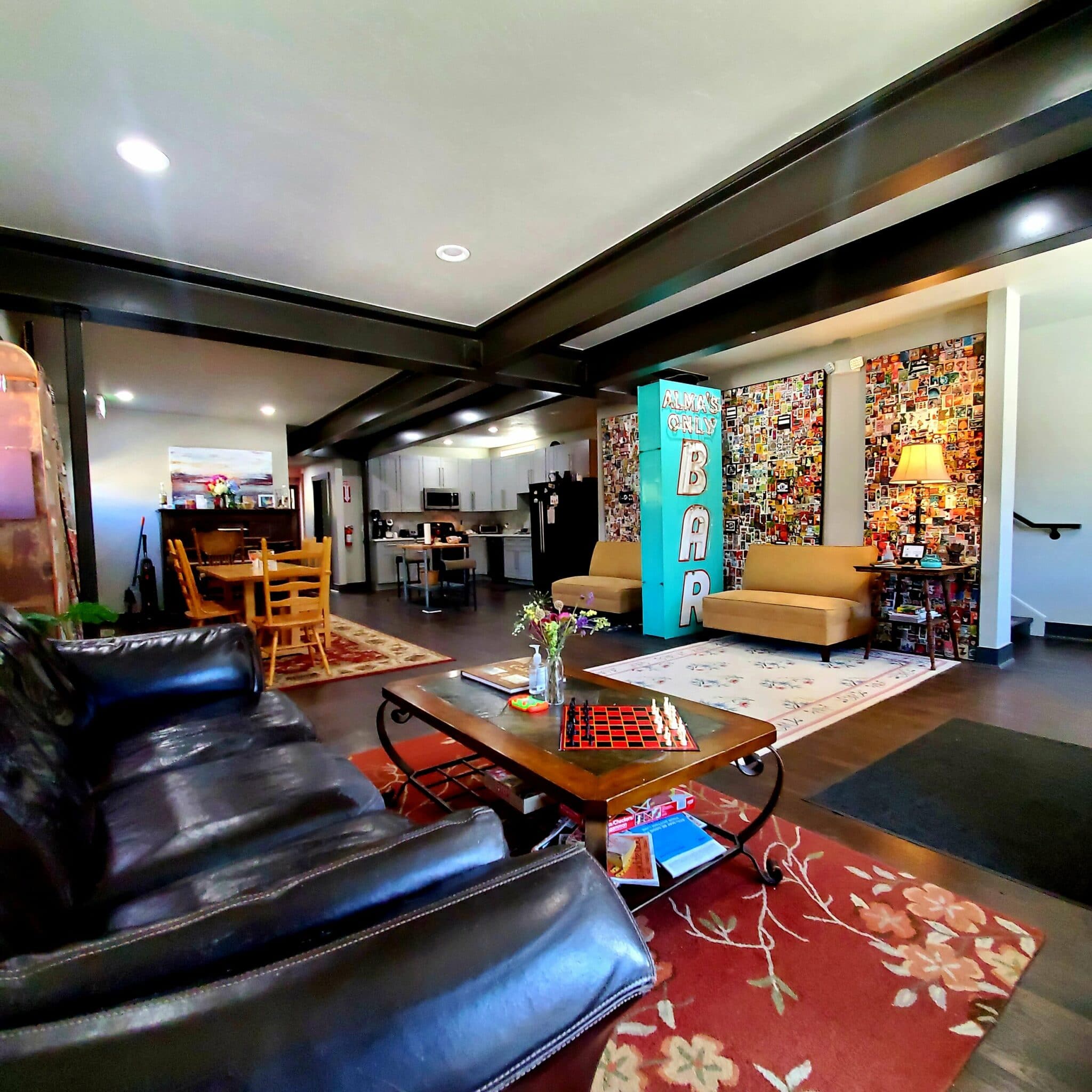 Treeline Hostel – Nestled in a cozy wooden building, this unique accommodation aims to foster a sense of community within Alma and the surrounding alpine area. They offer private rooms in addition to more affordable bunk-style rooms for any type of traveler.
Read about the best hotels by Fairplay, only a 7-minute drive from Alma.
Dining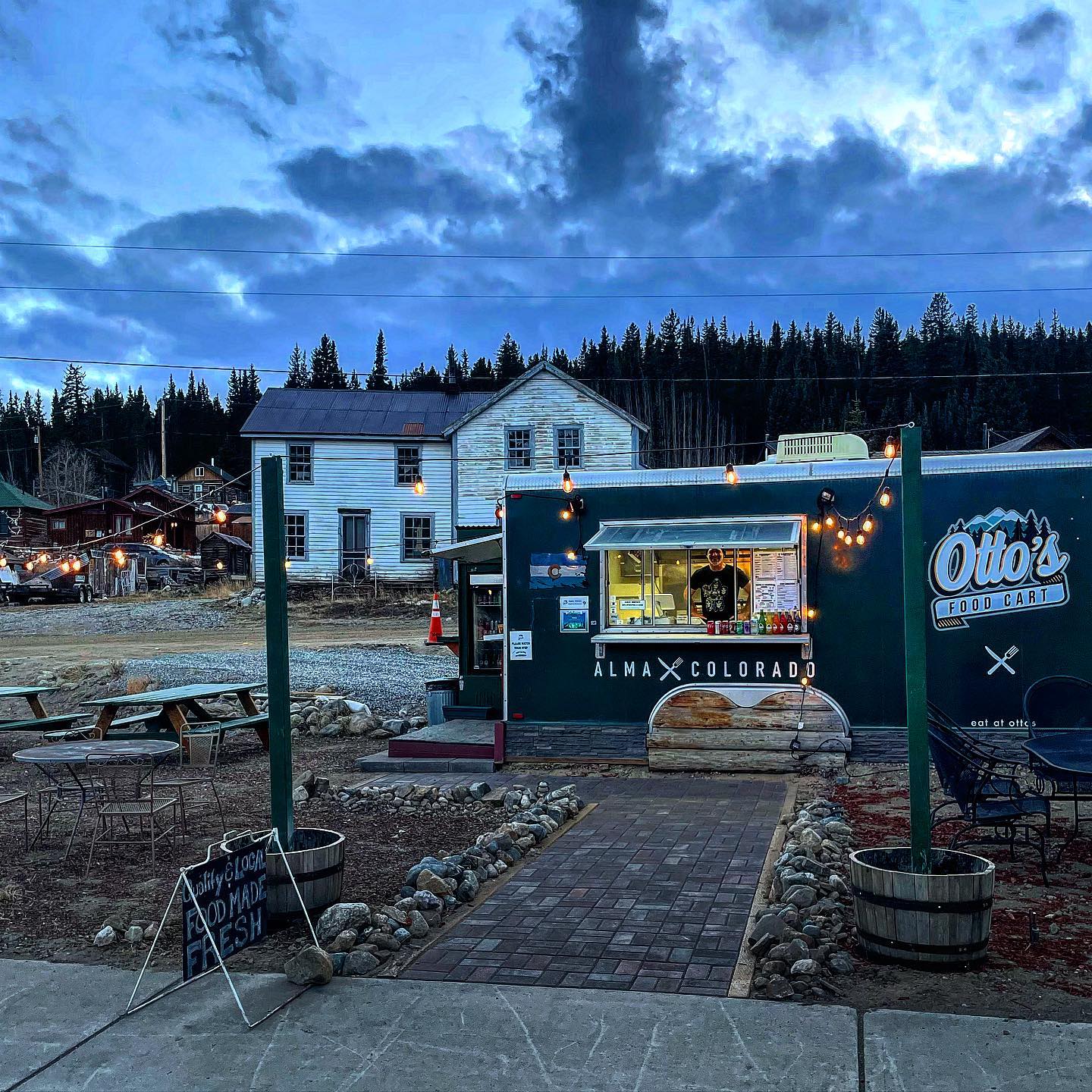 Otto's Food Cart – Quaint little food cart serving up their own unique flavor combinations on sandwiches. They have a great space for outdoor seating and plenty of vegan and gluten-free options as well.
South Park Saloon – Friendly local spot offering a full menu of American classics, cold beer, and a dog-friendly patio.
Alma Diner – Great burgers, pizza, and fries in a newly renovated space right in the downtown of Alma.
Read about the best bars in Fairplay and Alma.
Special Events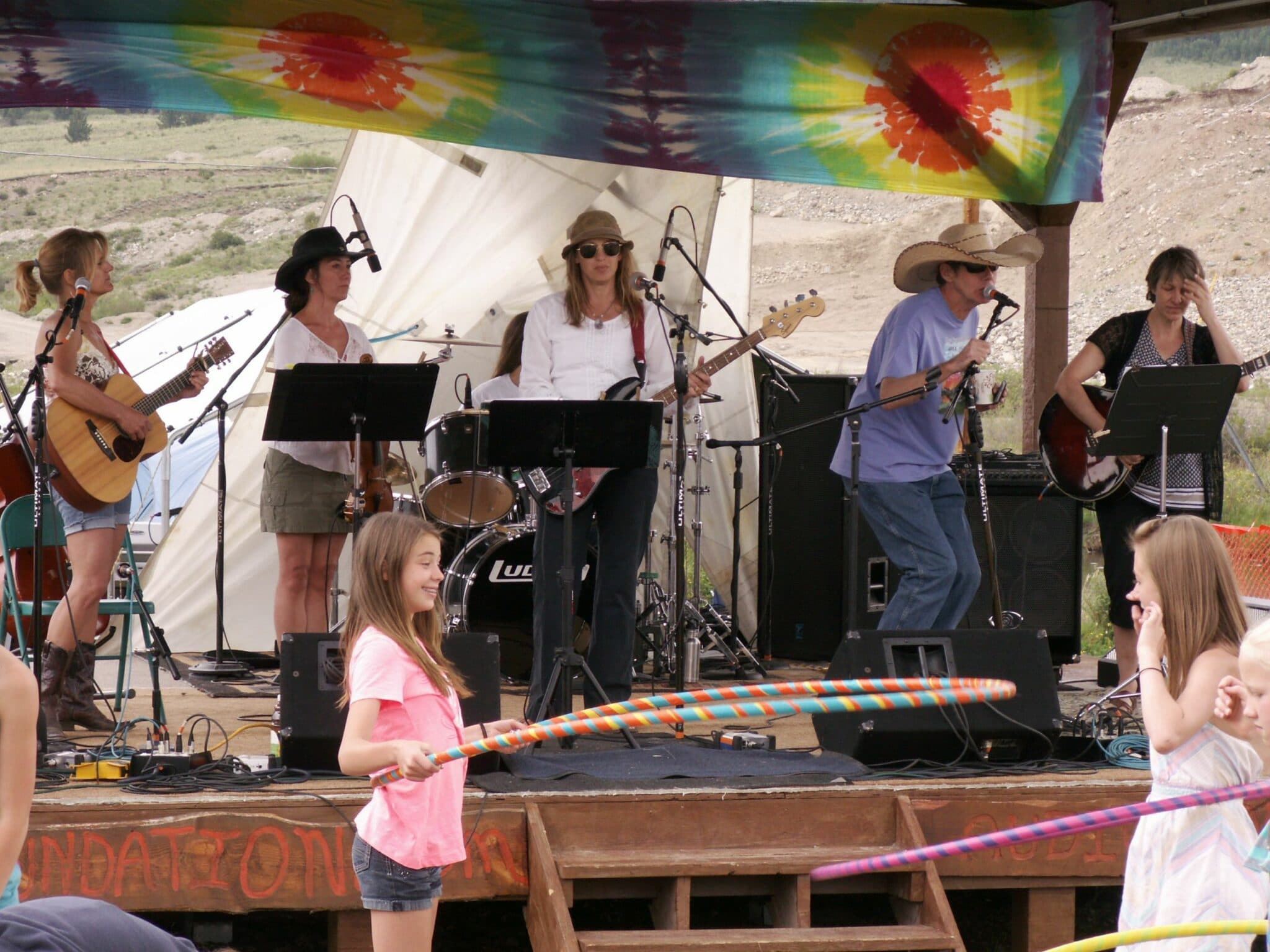 Apr – Soup Cook-Off – Join the Alma Foundation for an annual soup, bread, and dessert cook-off with all you can eat sampling before the dishes are judged.
Jun – Wendy's Wildflowers – In loving memory of Wendy Field, this event is held annually and aims to increase the wildflower population in Alma. Grab your gardening gloves and join a team as you work your way through town pulling weeds and planting seeds.
Jul – Alma Festival in the Clouds – Experience visual art and music from over 60 regional creators at this yearly festival. It also includes beer, food vendors and kids activities for the whole family to enjoy.
Oct – Trick or Trunk – Show off your best costumes and collect plenty of candy at this community celebration of Halloween.
Activities near Alma
Amusement:
Federal Lands:
Museums:
Scenic Drives:
Ski Areas:
Towns:
Transportation:
Latest in Alma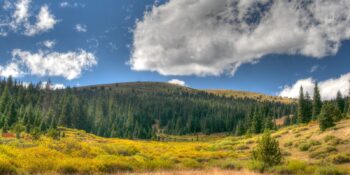 Located at the northwestern edge of Colorado's expansive South Park region, the town of Fairplay is…
View more Alma articles