Cradled in the scenic Tenmile Range of the White River National Forest, Quandary Peak is a 14,265 ft fourteener, located around 6-miles from the mountain town of Breckenridge. A beautiful Class 1 climb, this hike is considered popular due to its closeness to both Denver and Breckenridge as well as the ease of ascent.
Don't let the ease of this mountain fool you – weather can change at any time and high elevations can be dangerous to the inexperienced.
Trail Routes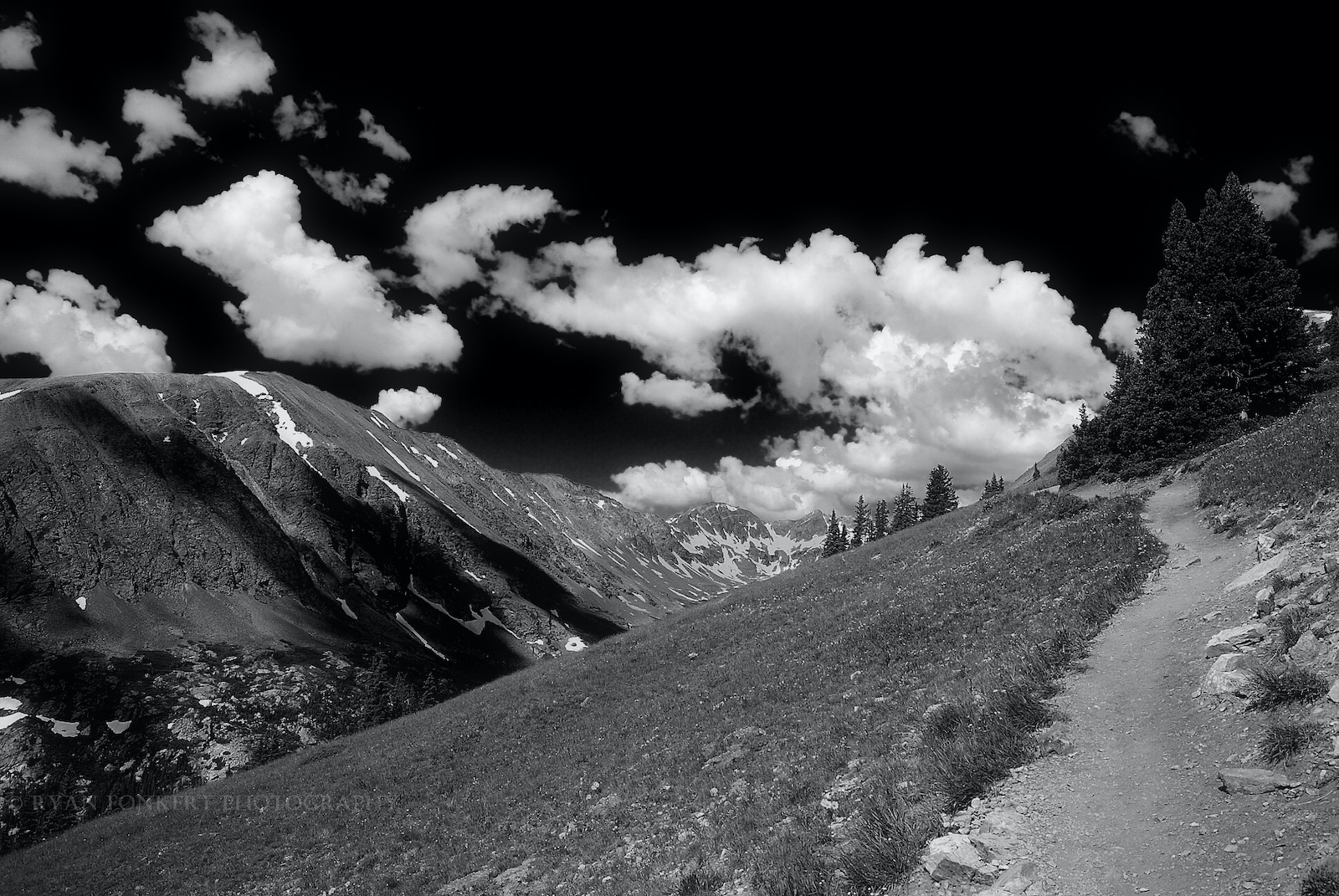 Quandary Peak offers four options in trails – the popular Class 1 East Ridge, the Class 3 West Ridge, South Gully (aka Cristo Couloir) a difficult Class 2 snow-only recommended route, and North Gully (aka Quandary Couloir) a Class 3 snow-only recommended route.
East Ridge – East Ridge is by far the most popular route taken for both its ease and access. With a roundtrip of around 6.75 miles, it takes about 5-7 hours to complete. To find the trailhead, begin by driving south on Colorado 9 from Breckenridge for 8 miles. Turn west onto Blue Lakes (850) Road then an immediate right onto McCullough Gulch (851) Road.
There is a small parking area with a small sign for the trailhead start. Parking is available here as well as anywhere along 851. There's an overflow parking lot near the start of Blue Lakes Road.
West Ridge – The West Ridge has an average roundtrip of 5 miles depending on the descent route taken. To reach this trailhead, drive south from Breckenridge on Colorado 9 for 8 miles. Turn west onto Blue Lakes (850) Road and continue driving for roughly 2 miles while staying right.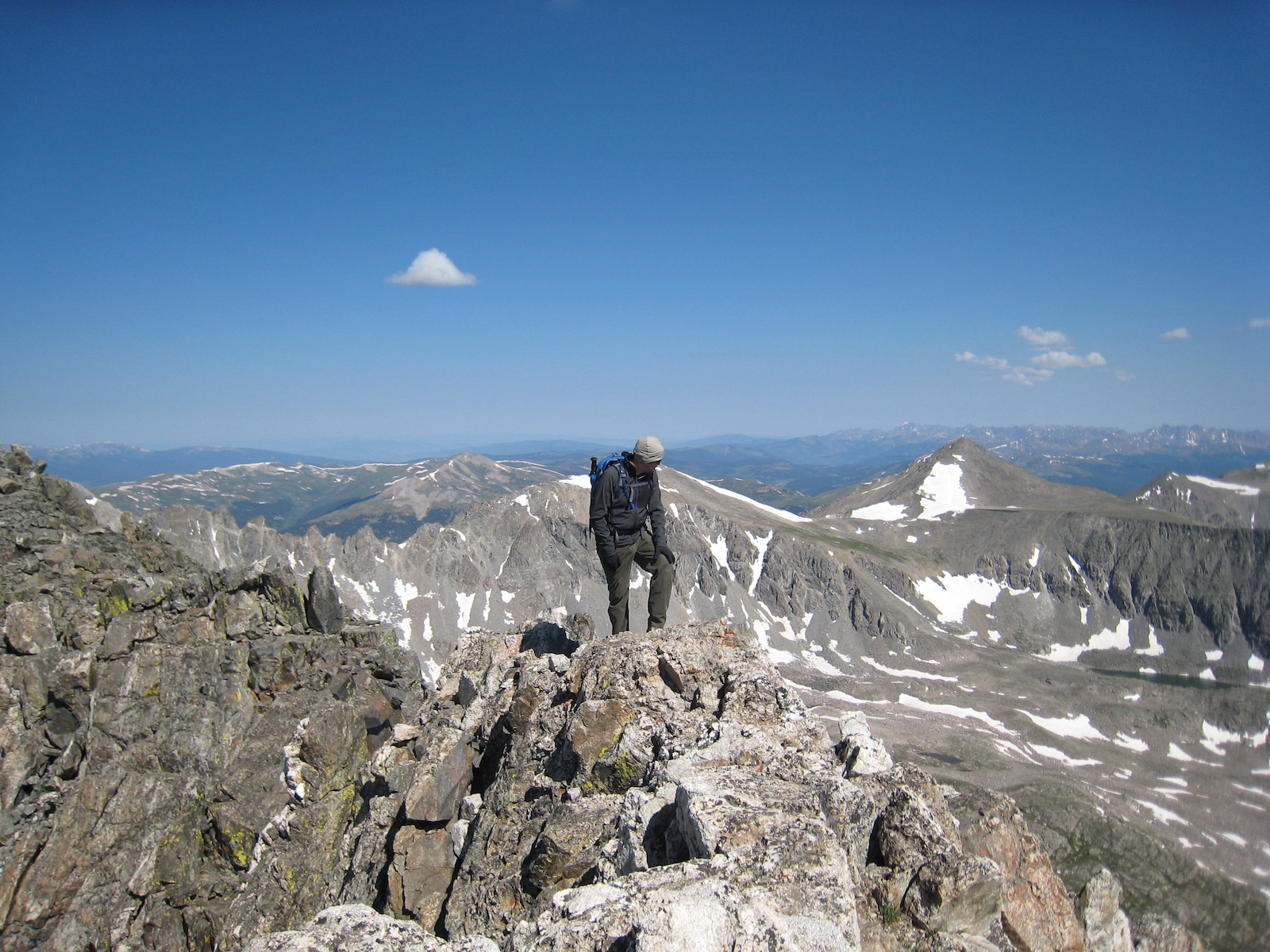 The road will lead you to a parking area below the dam. In winter months, the road may be closed off and visitors will need to park along 850 Road and hike to the trailhead.
South Gully – South Gully, aka Cristo Couloir, shares a trailhead with the West Ridge route. Although this is only a 2-mile hike roundtrip, it is classified as a Difficult Class 2.
North Gully – North Gully, aka Quandary Couloir, is a Class 3 hike at around 5.25-miles roundtrip. Reaching this trailhead is similar to the standard East Ridge route by driving south of Breckenridge on Colorado 9 and turning west onto Blue Lakes (850) Road after 8 miles.
Take a right onto McCullough Gulch (851) Road and drive about 2 miles, staying left at the junction, until reaching a gate at the end of the road. Visitors can park anywhere along the road.
Activities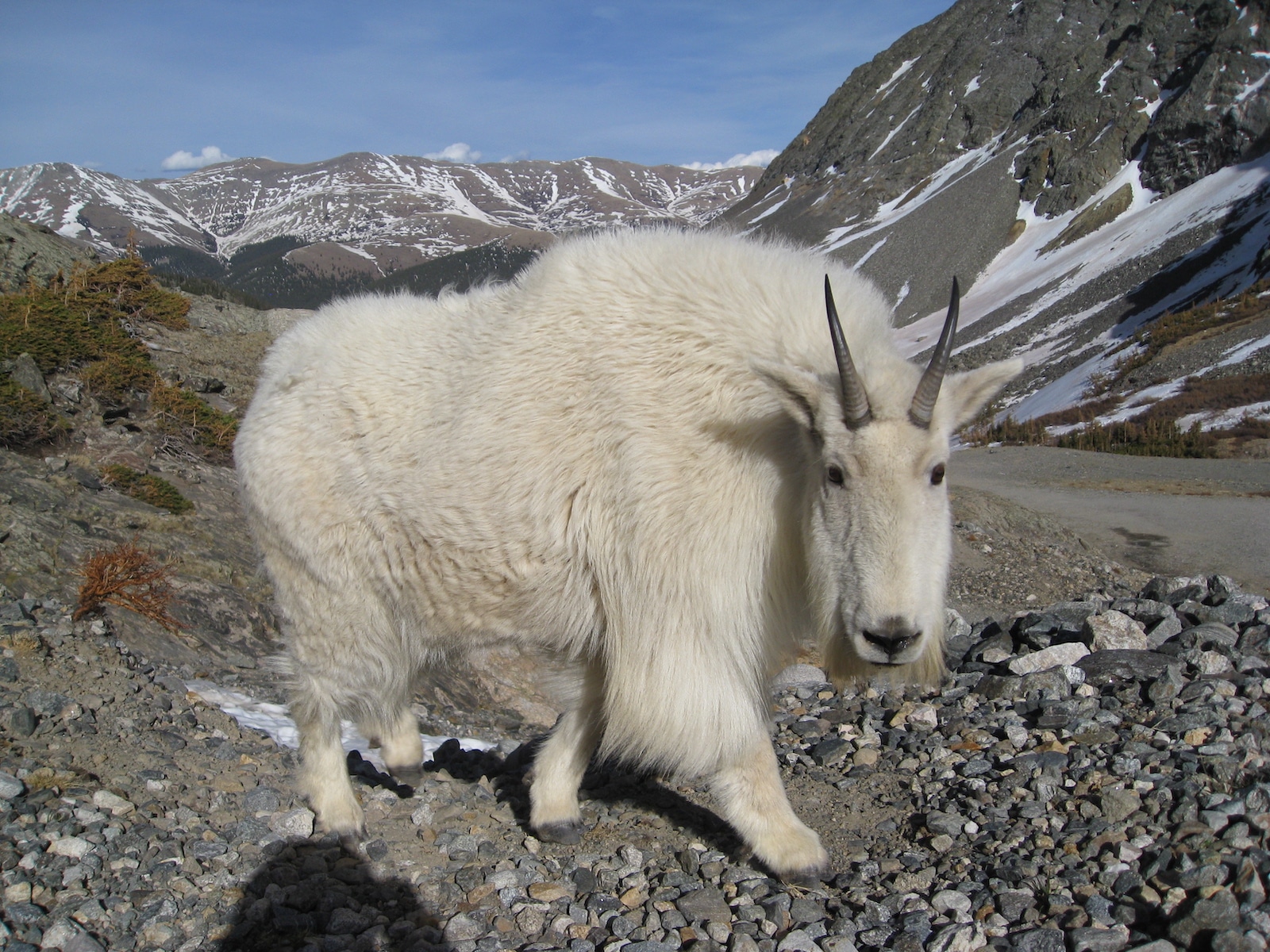 There are a range of activities within the greater White River National Forest. Here are some of the outdoor recreation by Quandary Peak.
Camping – Dispersed camping is the only option available in the area, but there are no camping fees and visitors must be aware of any private property. Be advised there aren't amenities nearby.
Fishing – From beginners to experts, the beauty surrounding the Blue Lakes and Mohawk Lake is enchanting. Fishers can also spend the day at Monte Crisco Creek or in the scenic McCullough Gulch. There's no fee, but a fishing permit is required for anyone 16 years of age or older.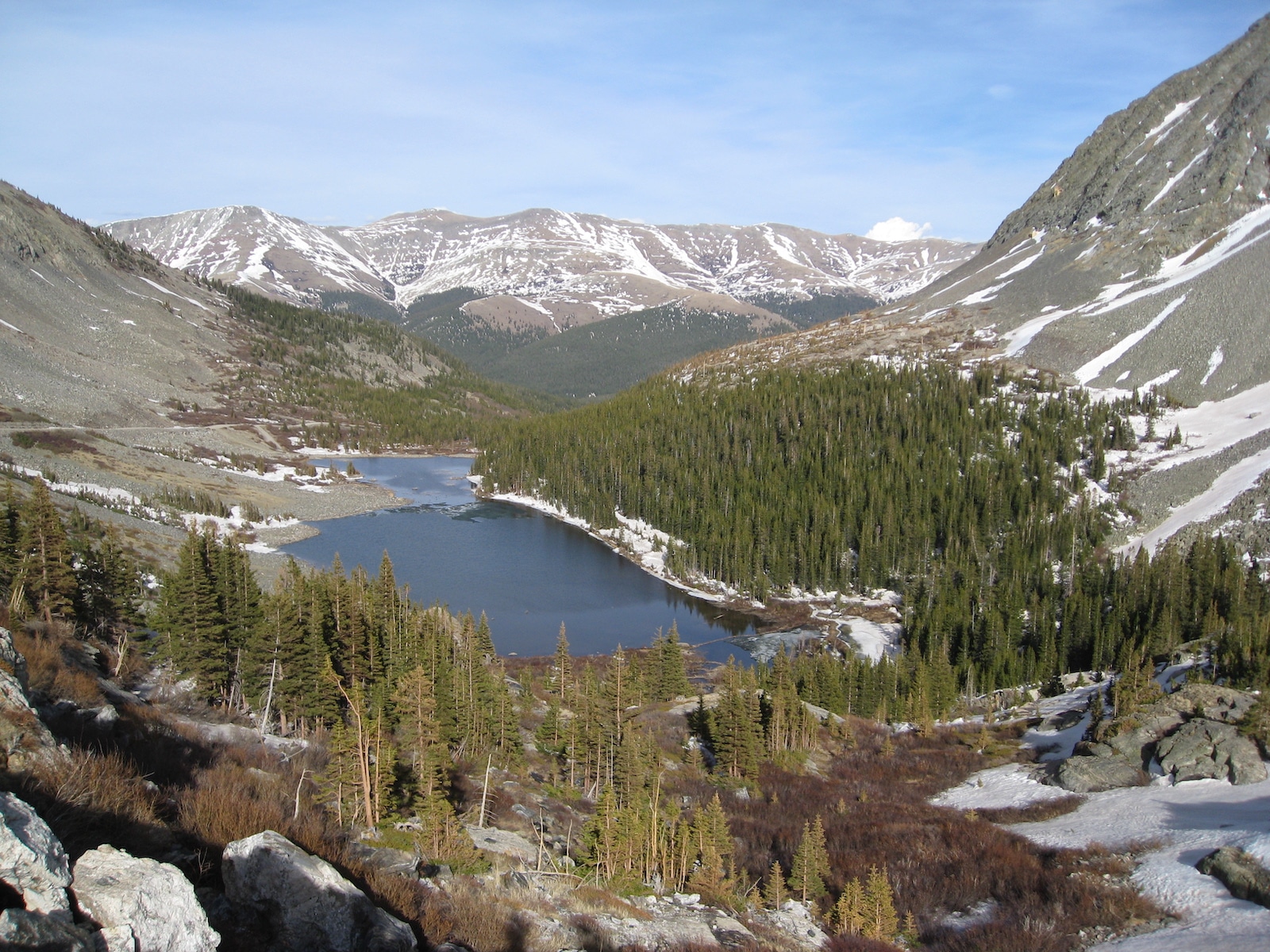 Hiking – The most popular activity here, the standard trail is often busy during warmer months. Despite it being a Class 1 hike, it's highly advisable to come prepared with plenty of water and extra clothing for possible weather changes.
Mountaineering – Cross country skiers and snowshoers alike can find pleasure in the marvelous beauty Quandary Peak provides.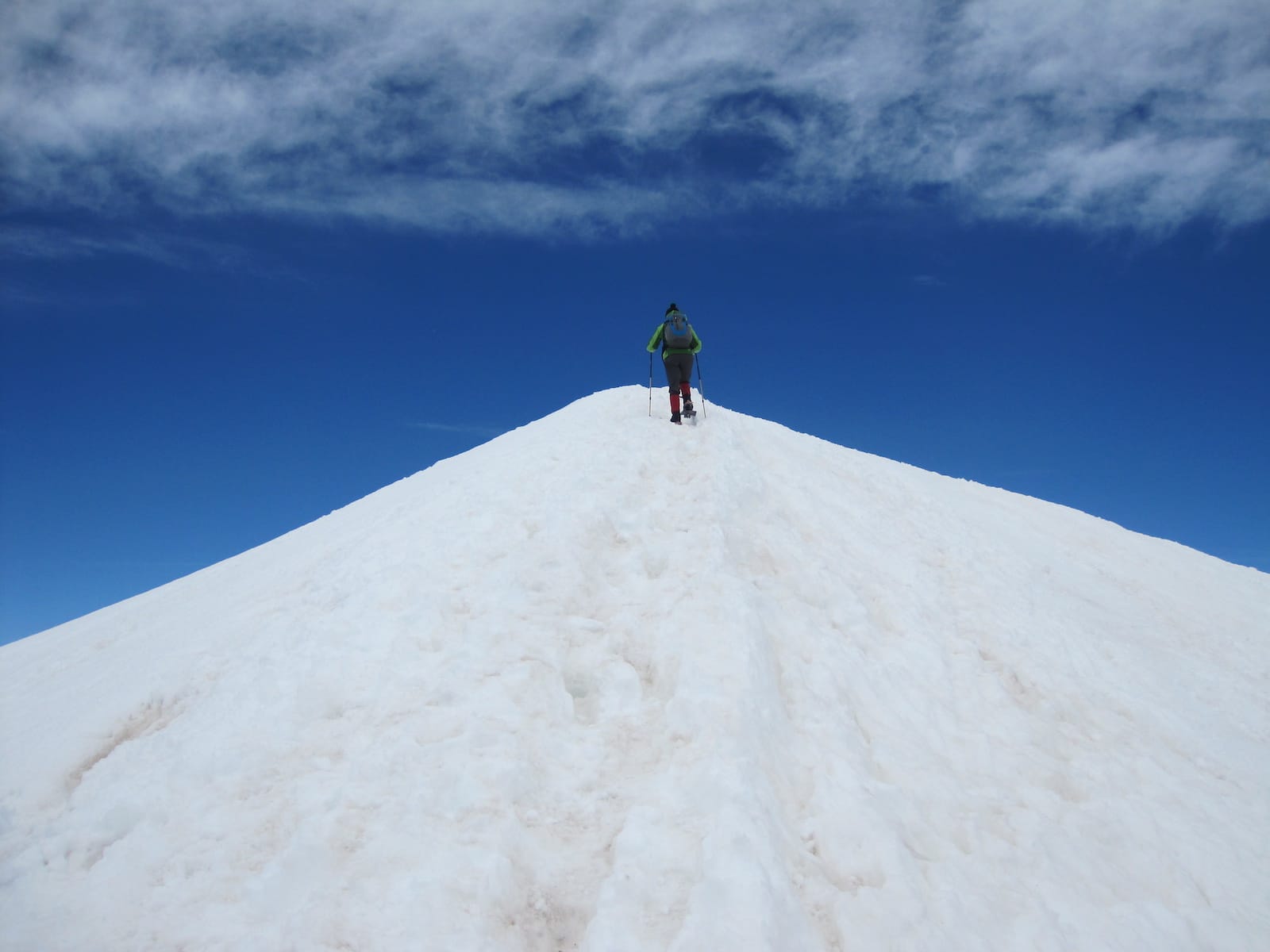 Details
Address: White River National Forest, Summit County, CO
Elevation: 14,265 ft (4,348 meters)
Pets: Yes – on leash
Season: Year-round