High above Breckenridge, Colorado, the Mohawk Lakes (Upper Mohawk Lake and Lower Mohawk Lake) are a popular destination for enjoying the outdoors in the White River National Forest. Upper Mohawk Lake, also known simply as Mohawk Lake, has an elevation of 12,104 feet. Lower Mohawk Lake sits downstream, near the treeline at 11,861 feet in elevation.
The Mohawk Lakes are located in southern Summit County and are surrounded by dramatic, high-elevation mountains such as Quandary Peak (14,265 feet), Pacific Peak (13,950 feet), Crystal Peak (13,852 feet), Father Dyer Peak (13,615 feet), Mount Helen (13,164 feet), and Atlantic Peak (12,493 feet).
Mohawk Lakes Accessibility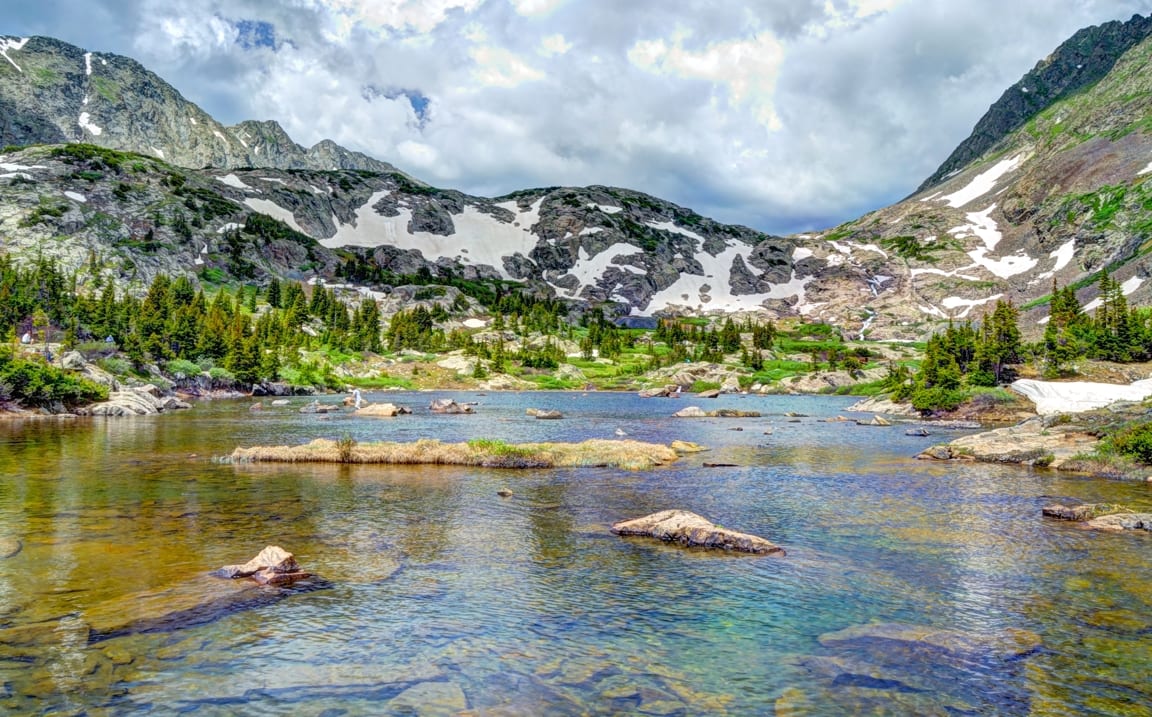 The Mohawk Lakes can be reached via a moderately difficult trail within the Spruce Creek / Mohawk Lake system. Access is open to hiking, horseback riding, and mountain biking on designated, marked trails. In the winter, some trails remain open to snowshoeing and cross country skiing.
All vehicles may park at the Spruce Creek Trailhead to begin the journey to the Mohawk Lakes. It's also possible to park closer to the lakes at the Mayflower Lakes Trailhead, which requires a 1.3-mile drive up a rough, 4WD only road. During peak seasons, the parking area and trail system can become very crowded early in the day.
Activities at Upper & Lower Mohawk Lake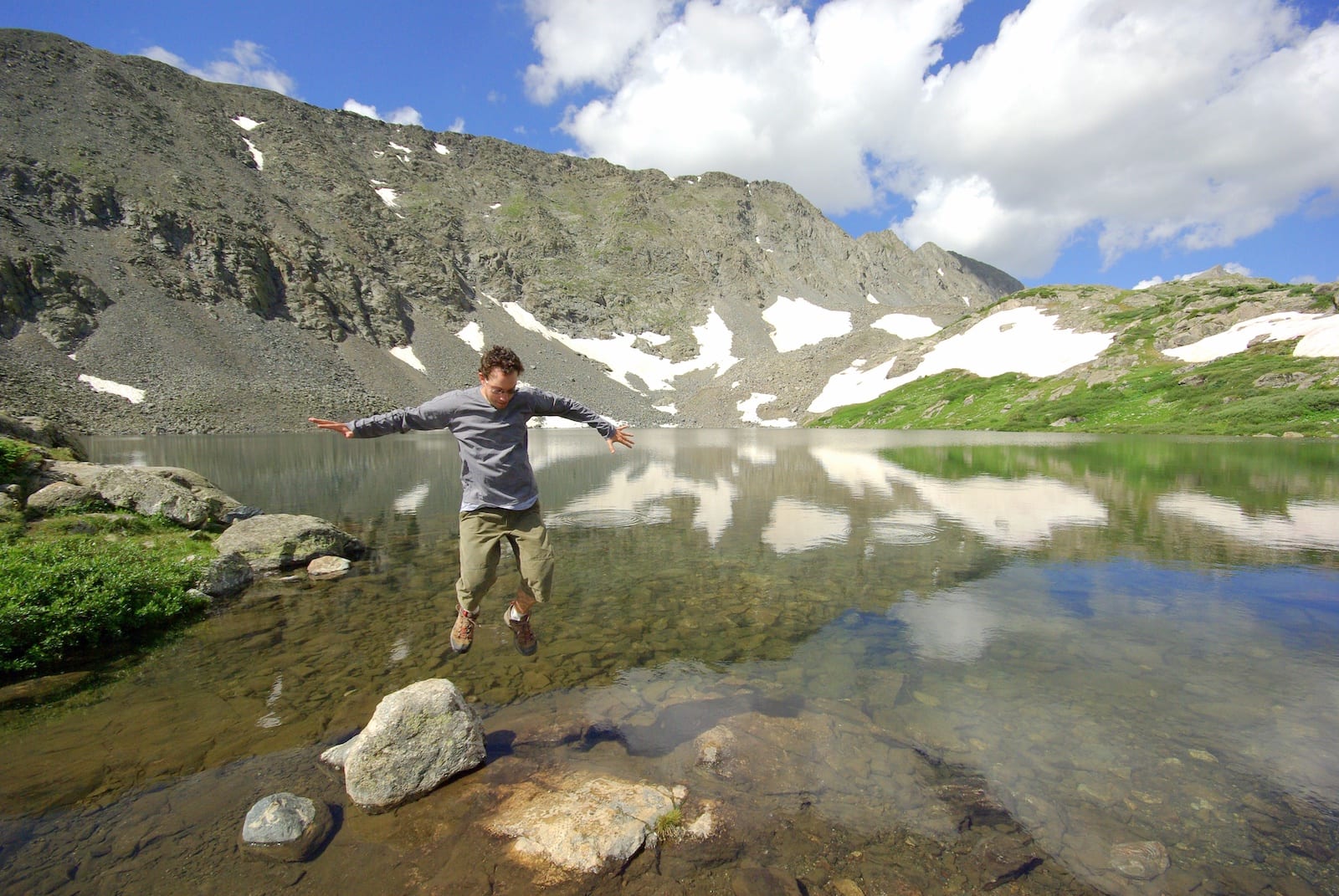 The ascent to Upper and Lower Mohawk Lake has been widely recognized as one of the most scenic trails in the Breckenridge area. This is largely thanks to its dramatic vistas, water features, seasonal wildflowers, aspen trees, mining relics, and ample opportunities to encounter high-elevation wildlife such as mountain goats and marmots.
Notably, Continental Falls is a popular stop near the outlet of Lower Mohawk Lake.
Fishing is permitted in both Upper Mohawk Lake and Lower Mohawk Lake. Although it requires a steep, final push above the treeline, most licensed anglers find good, peaceful fishing conditions along the shore of Upper Mohawk Lake.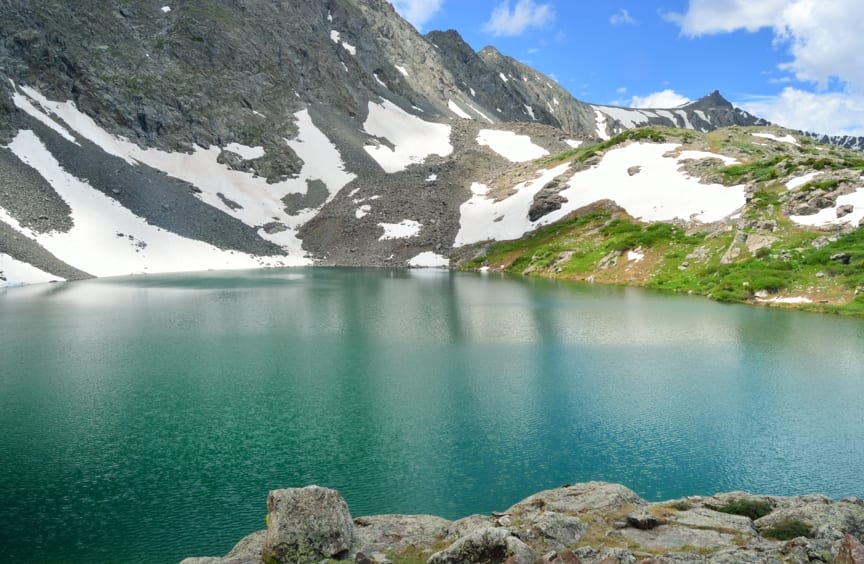 Details
Address: Spruce Creek Trailhead, Co Rd 800, Breckenridge, CO 80424
Phone: 970-468-5400
Season: Year-round
Hours: 24/7
Fees: None
Maps: White River NF Breckenridge Topography Map (PDF)
Website: fs.usda.gov/recarea/whiteriver/recreation/recarea/?recid=40647&actid=24