Much like Aspen and Vail, Breckenridge is a town that is known for its luxe ski resort, stunning mountain scenery, and endless recreation. The former mining town is lined with hundreds of restaurants, shops, and saloons.
Breck attracts visitors from around the world. It most likely has the most places to eat out of any mountain town, so it's easy to find a great meal or happy hour. The town is located at an elevation of 9,600 feet in Summit County. The population was  5,078 in 2020.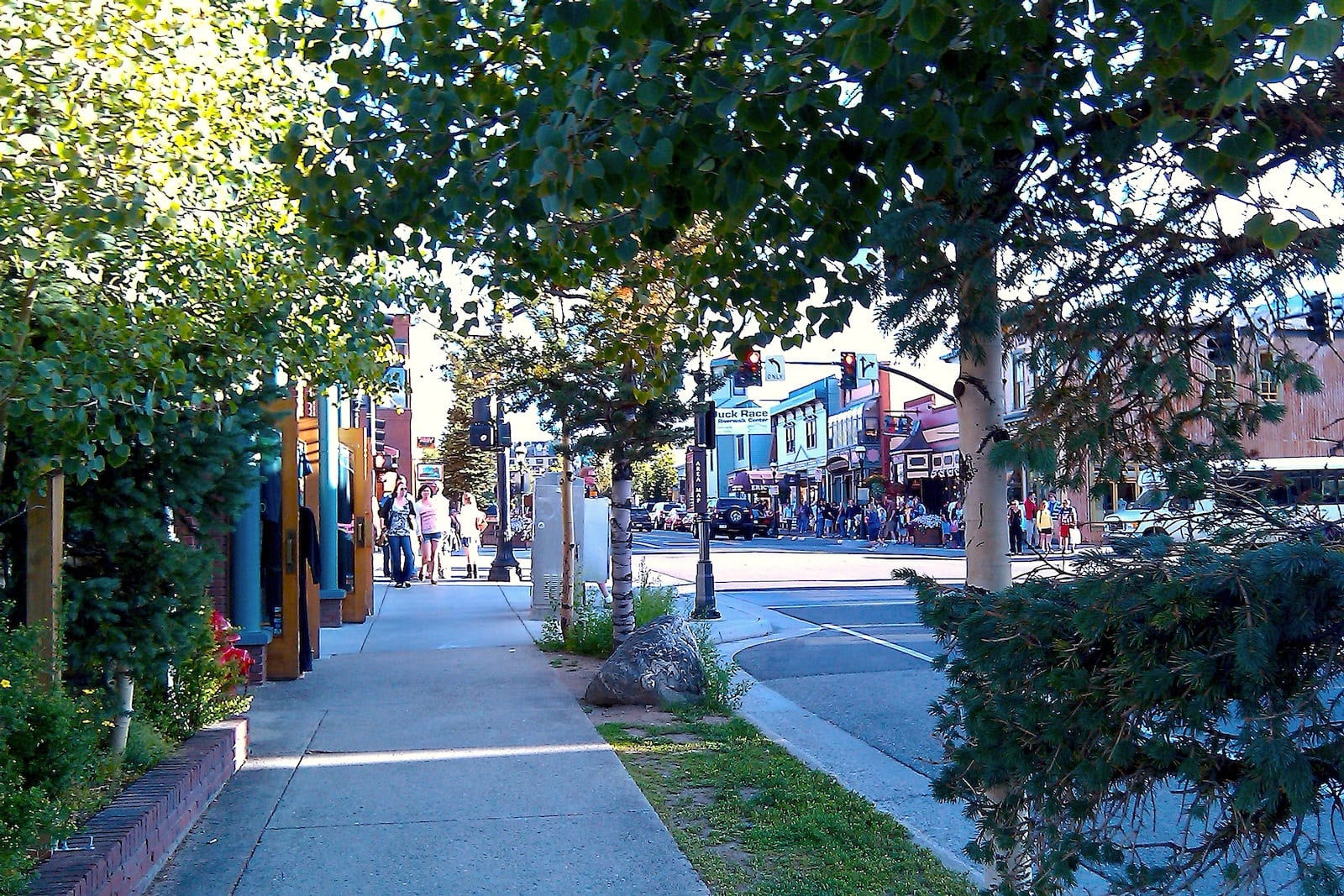 Breckenridge is close to I-70, Denver, and other big ski resorts. There is no shortage of recreation around town. Snowmobiling, cross-country skiing, and dog sledding are just a few of the things to do in the colder months. In the summer it's a paradise, especially with the resort turning into a fun park.
History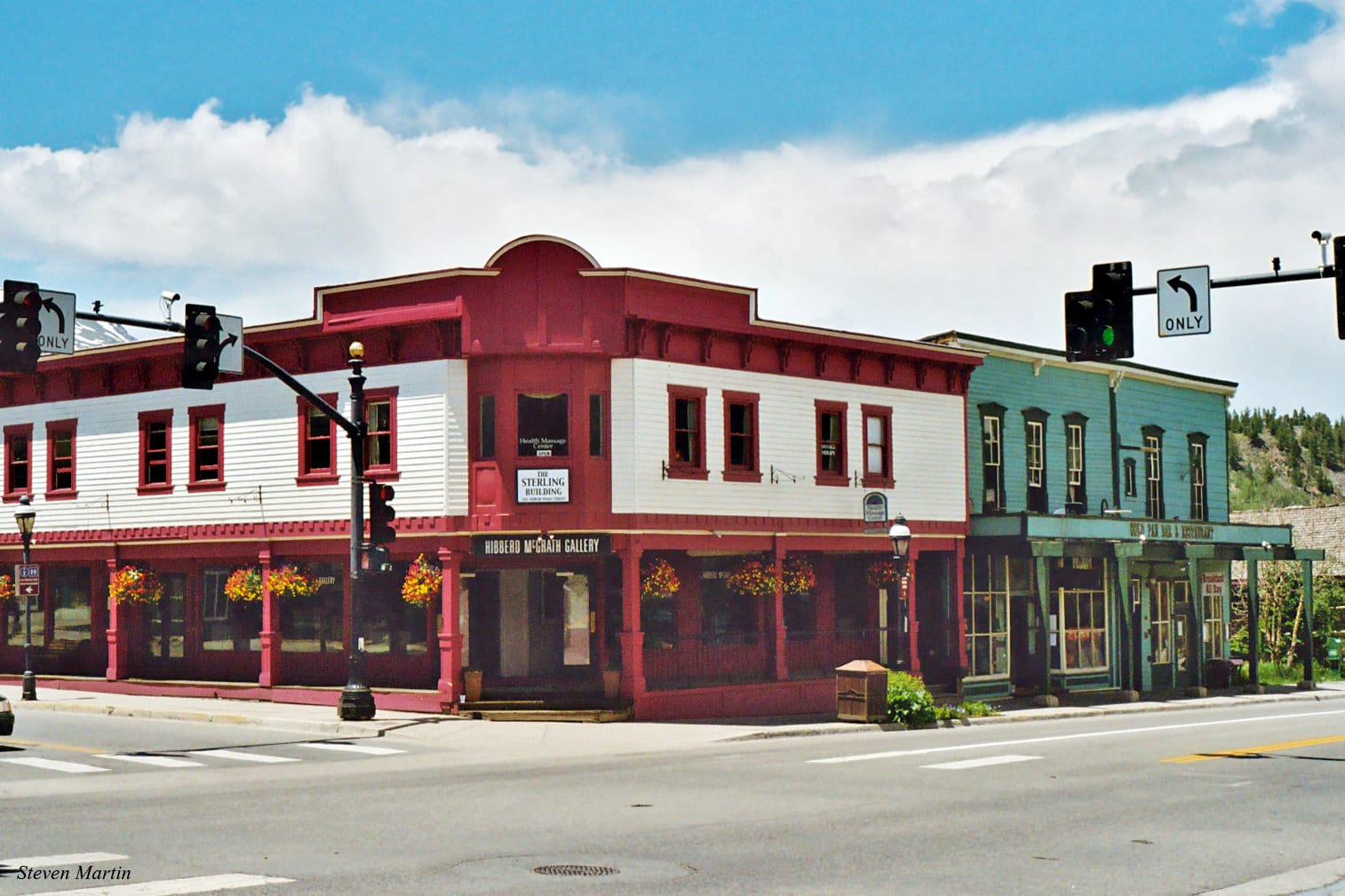 The town was historically used as a mining hub that was established in 1859 at 9,600 feet above sea level. It was named after the U.S. Vice President at the time, in hopes of charming the government to get a post office, which was a success.
It's clear from the beautiful Victorian buildings around town that Breckenridge is a national historic district. There are also numerous museums to learn about Breck's interesting past.
Main Attractions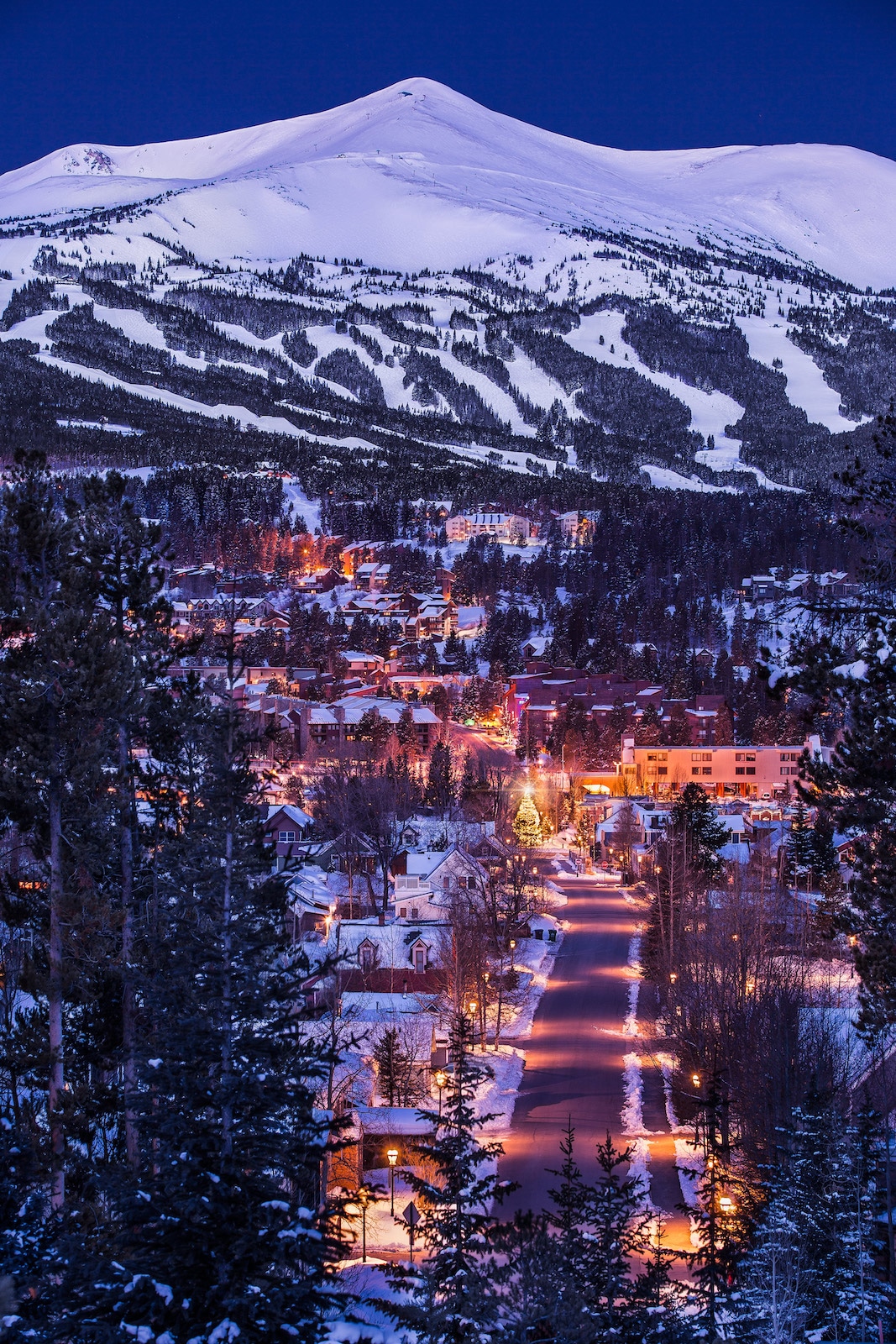 Breckenridge Ski Resort – Find world-class skiing and snowboarding on over 2,900 acres of skiable terrain accessed by 35 lifts. There is something for everyone at this massive resort. It's one of the most popular resorts in Colorado, and between its five peaks and historic downtown, it's impossible to run out of action. The summit stands at nearly 13,000 feet, and out of 187 runs, the longest is over 3.5 miles long.
In addition, there are four award-winning terrain parks, perfect for skiers and snowboarders who want to test out new tricks, and a 22-foot superpipe. Most of the runs are for advanced skiers, with 60% single or double black diamond, but there is still plenty left for beginners. Located on the mountain are nearly a dozen restaurants.
Breckenridge Fun Park – When it gets warm out, the town becomes filled with rides and activities for every age, including an alpine slide and mountain biking. One of the biggest perks is that the weather stays comfortably cool even during the summer months.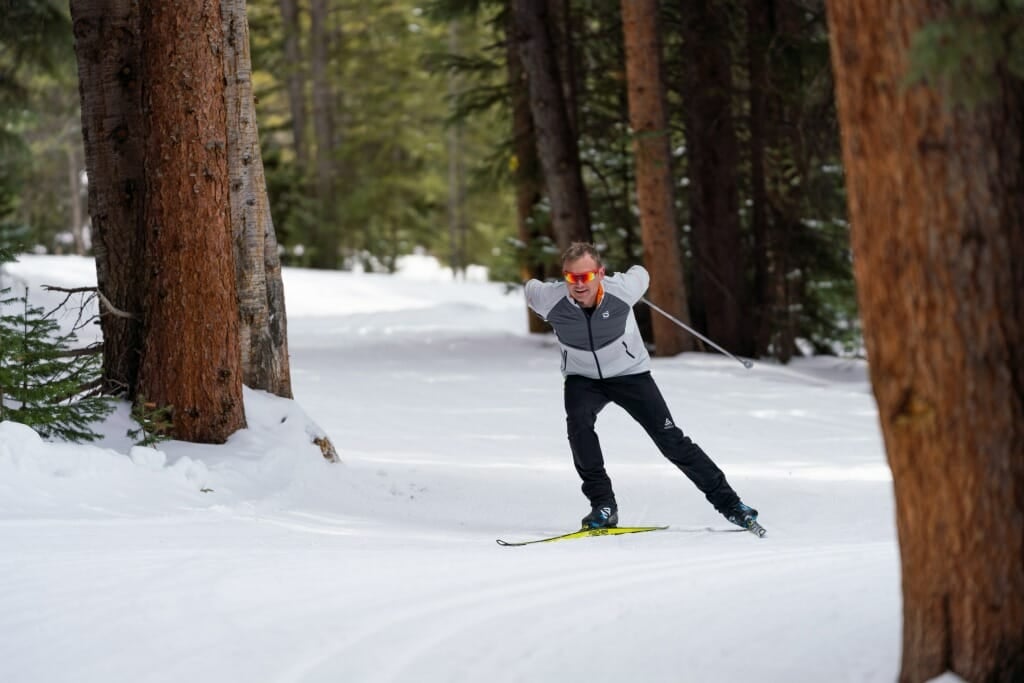 Breckenridge Nordic Center – With over 30 miles of groomed trails to explore, rentals, and even snowcat tours, this center is the perfect place to try a new winter sport. Once the snow melts, the trails can be used for hiking and biking.
Historic Main Street – When you want to take a break from all that downhill wind in your face, the historic downtown is full of excitement. There are many boutiques, eateries, and bars, and you can even take a walking tour and learn about the local lore.
Take a stroll and explore over 200 unique stores selling everything from jewelry, antiques, and art to housewares and clothing. The street gets lit up during the holiday season with thousands of twinkling lights.
Read about the top things to do in Breckenridge.
Recreation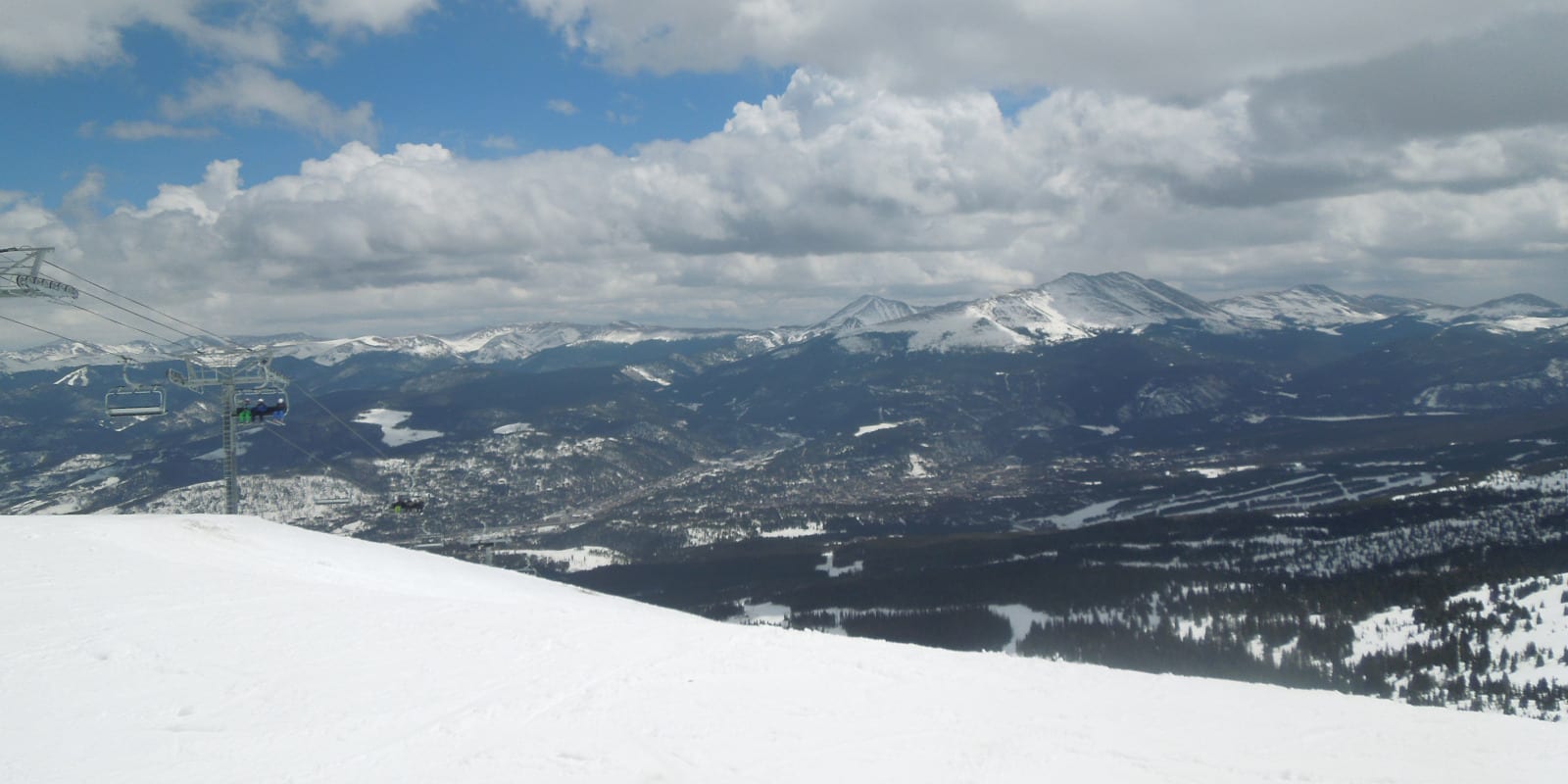 Camping – The closest campgrounds are north at Dillon Reservoir. If you decide to head south on US 9, it leads you over the Hoosier Pass toward camping in Fairplay. Kite Lake campground is located in the woods northwest of Alma. Take Buckskin St/Co Rd 8 from town 5 miles back to the lake.
Read more about the camping near Breckenridge, around Summit County.
Fishing – Blue River is a blue ribbon river, which flows through town into Maggie Pond around Peak 8. It's excellent trout fishing in the most convenient location. Alternatively, Dillon Reservoir to the north offers a variety of fishing, including bass, crappie, catfish, and trout.
Read about the lakes and rivers to fish near Breckenridge.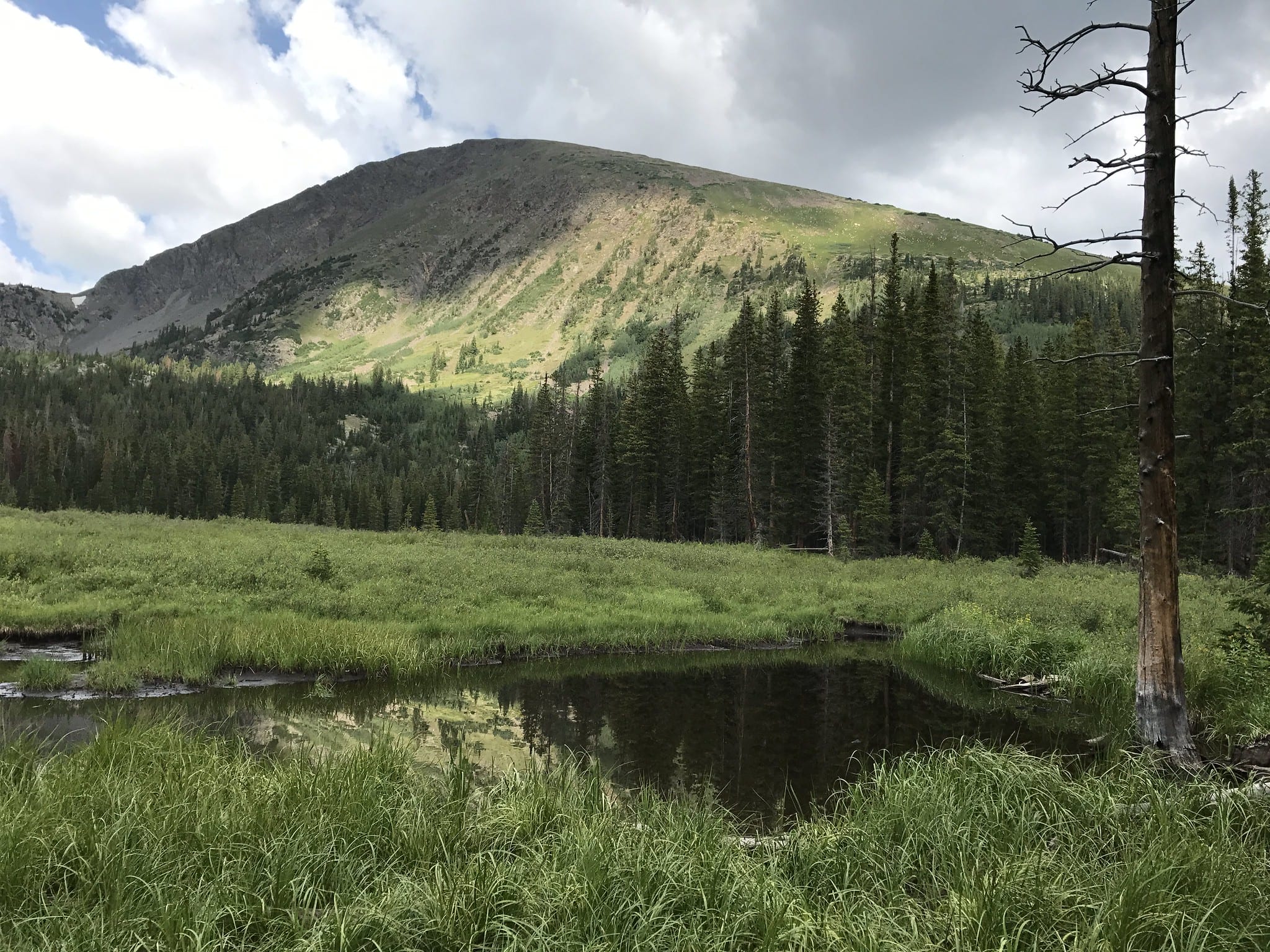 Hiking – Spruce Creek, McCullough Gulch, and Mayflower Lake are popular, well-marked hiking trails near Breckenridge. These trails lead to beautiful alpine lakes and are filled with wildflowers in the summer months. One of the most popular short day hikes is the Breckenridge Troll Trail.
Read about the hiking trails near Breckenridge.
Accommodations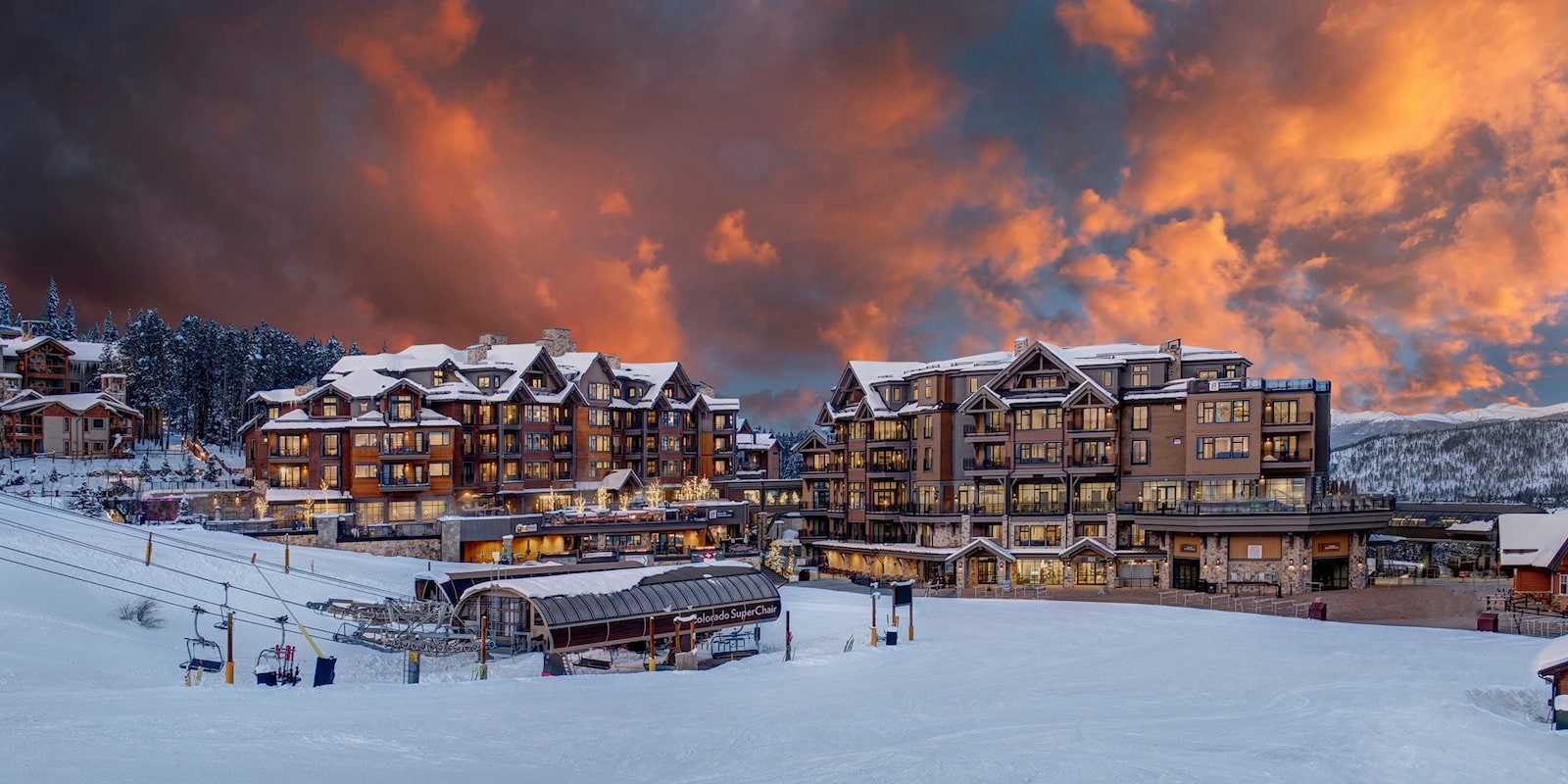 Grand Colorado on Peak 8 – A luxury 3-star ski-in/ski-out destination featuring over 100 mountain residences right at the bottom of the ski lifts.
Grand Lodge on Peak 7 – Ski-in/ski-out 3-star property located right on the BreckConnect Gondola path. It boasts a plethora of upscale amenities including an indoor/outdoor swimming pool, on-site restaurant, spa, fitness center, and even a private movie theater.
One Ski Hill Place – Another accommodation with easy access to the slopes, One Ski Hill place also features amenities such as an après-ski bar and a full-service restaurant.
The Bivvi – A boutique hotel and mountain hostel, this is a terrific place to stay for the budget-minded traveler in Summit County. Both private and shared rooms are available.
Beaver Run Resort – A ski-out/ski-out 3-star property located at the base village of Peak 9. It provides upscale amenities and easy access to downtown.
Mountain Thunder Lodge – A 3-star luxury hotel near the base of Peaks 7 and 8. It has 72 rooms and townhomes for rent.
Read more about the best hotels in Breckenridge or 4 and 5-star luxury hotels in Breckenridge.
Dining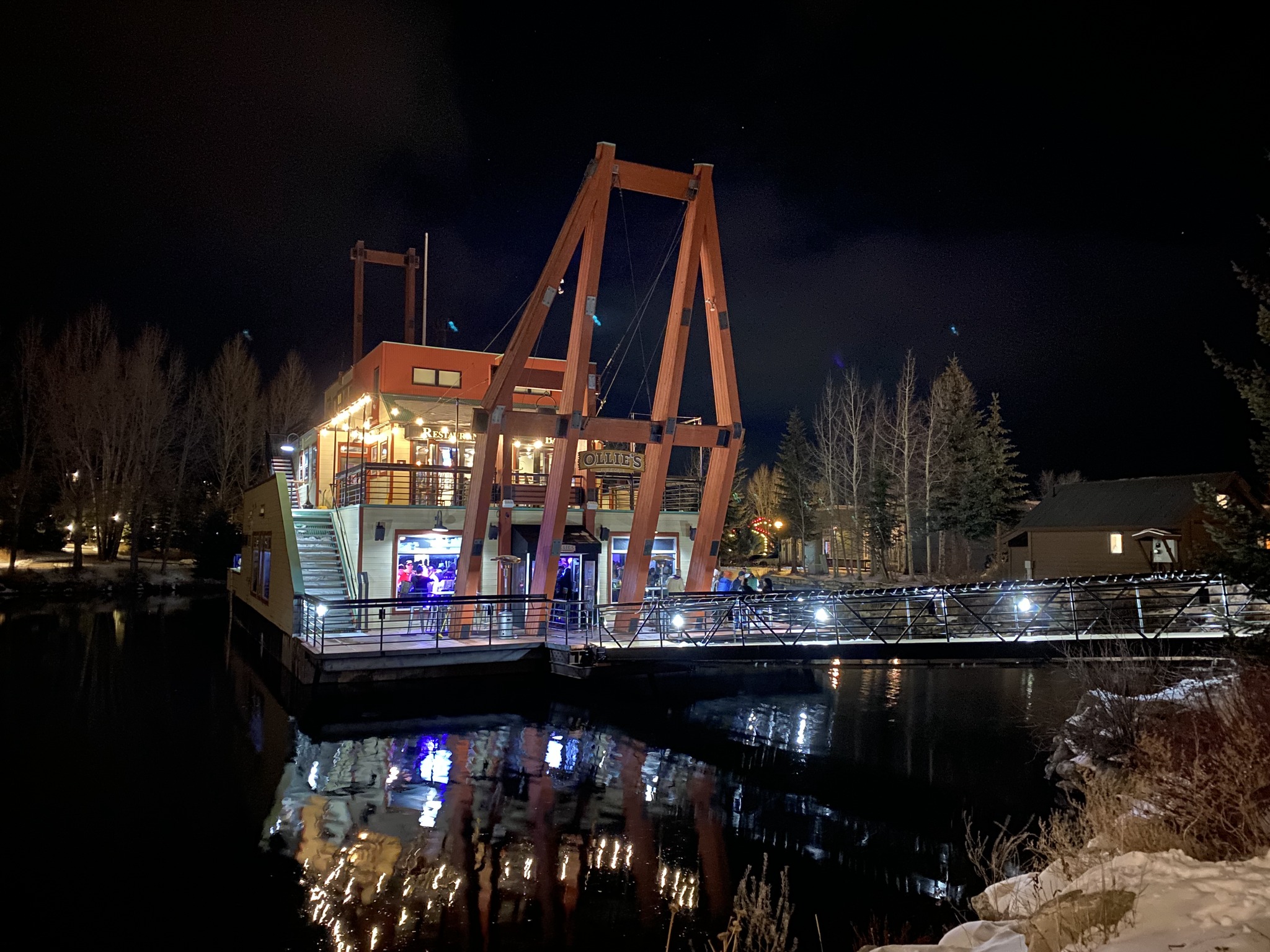 Ollie's Pub and Grub – This classic pub features a wide assortment of beers and southwestern pub fare. Check out their amazing deck on a sunny day for views of the mountains.
Downstairs at Eric's – Don't let its basement location fool you, this bar and restaurant are teeming with entertainment and great food. Catch the game on one of the 27 screens, or wind down after dinner with an arcade game.
The Gold Pan Saloon – With a daily happy hour to quench your thirst and a menu with everything from burgers to goat tacos, The Gold Pan has long been a favorite in Breck.
Find more bars and restaurants by reading about the best bars in Breckenridge.
For wine and cider lovers, stop by one of the top wineries near Breckenridge.
Special Events

Jan – Big Beers, Belgians & Barleywines – Dubbed as one of the best beer festivals in the United States, this unique spin on the traditional beer fest features heavy-hitting ABV beers, held in mid-January.
Jan – Breckenridge International Snow Sculpture Championships – Sixteen teams from around the world compete to make the best snow sculptures from 20-ton blocks of snow. It's held in mid to late January with five days of sculpting and five days of spectator viewings of the finished art.
Jul – Breckenridge July Art Festival – Nationally recognized art festival held over Fourth of July Weekend on South Main Street, offering free admission.
Jul – Breckenridge Summer Beer Fest – What better way to spend a summer Saturday than at elevation sipping on craft beer in one of Colorado's coolest mountain towns. This single-day beer romp is held in mid-July.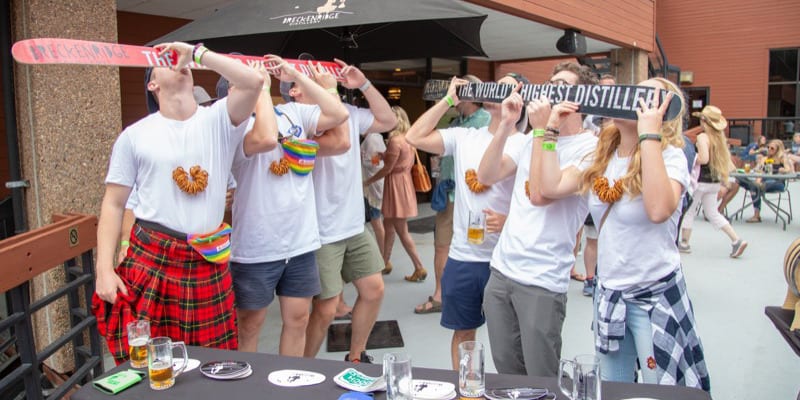 Aug – Breckenridge Main Street Art Festival – Ranked among the top art festivals in the country by Sunshine Artist, it features more than 100 top-quality artists from around the United States, held in early August.
Sep – Breckenridge Gathering at the Great Divide Art Festival – Another of the country's top art festivals held over Labor Day Weekend on North Main Street in downtown.
Sep – Breck Film Fest – It's a flagship event and one of the oldest film festivals in the country. More than 100 films from over 30 filmmakers are showcased at this can't-miss event in mid-September.
Oct – Breckenridge Craft Spirits Festival – Three-day party in downtown Breckenridge showcasing Colorado's incredible distilling scene, held in mid-October.
Dec – Lighting of Breckenridge & Race of the Santas – The holiday season kicks off the right way with the Lighting of Breckenridge and Race of the Santas.
Dec – Ullr Fest – Boost your winter spirits with this four-day event dedicated to the mythical God of Winter, held in mid-January.
Read about the top events in Breckenridge.
Activities near Breckenridge
Amusement:
Cross Country Skiing:
Dining:
Distillery Tours:
Dog Sledding: 
Escape Rooms:
Federal Lands:
Ghost Towns:
Hiking:
Ice Skating:
Kayaking/SUP:
Mine Tours:
Museums:
Scenic Drives:
Ski Areas:
Sleigh Rides:
Snow Tubing:
Snowbiking:
Towns:
Transportation:
Whitewater Rafting:
Latest in Breckenridge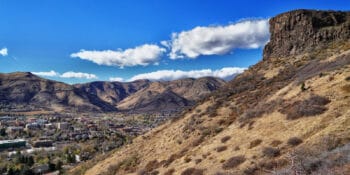 From the High Plains to the Western Slope, there is no wrong place to live in…