Much like Aspen and Vail, Breckenridge is a town that is known for its luxe ski resort, stunning mountain scenery, and endless recreation. The former mining town is lined with hundreds of restaurants, shops, and saloons.
Breck attracts visitors from around the world. It probably has the most places to eat out of any mountain town, so it's easy to find a great meal or happy hour. The town is located at 9,600 feet in Summit County. The population was 4,540 in 2010.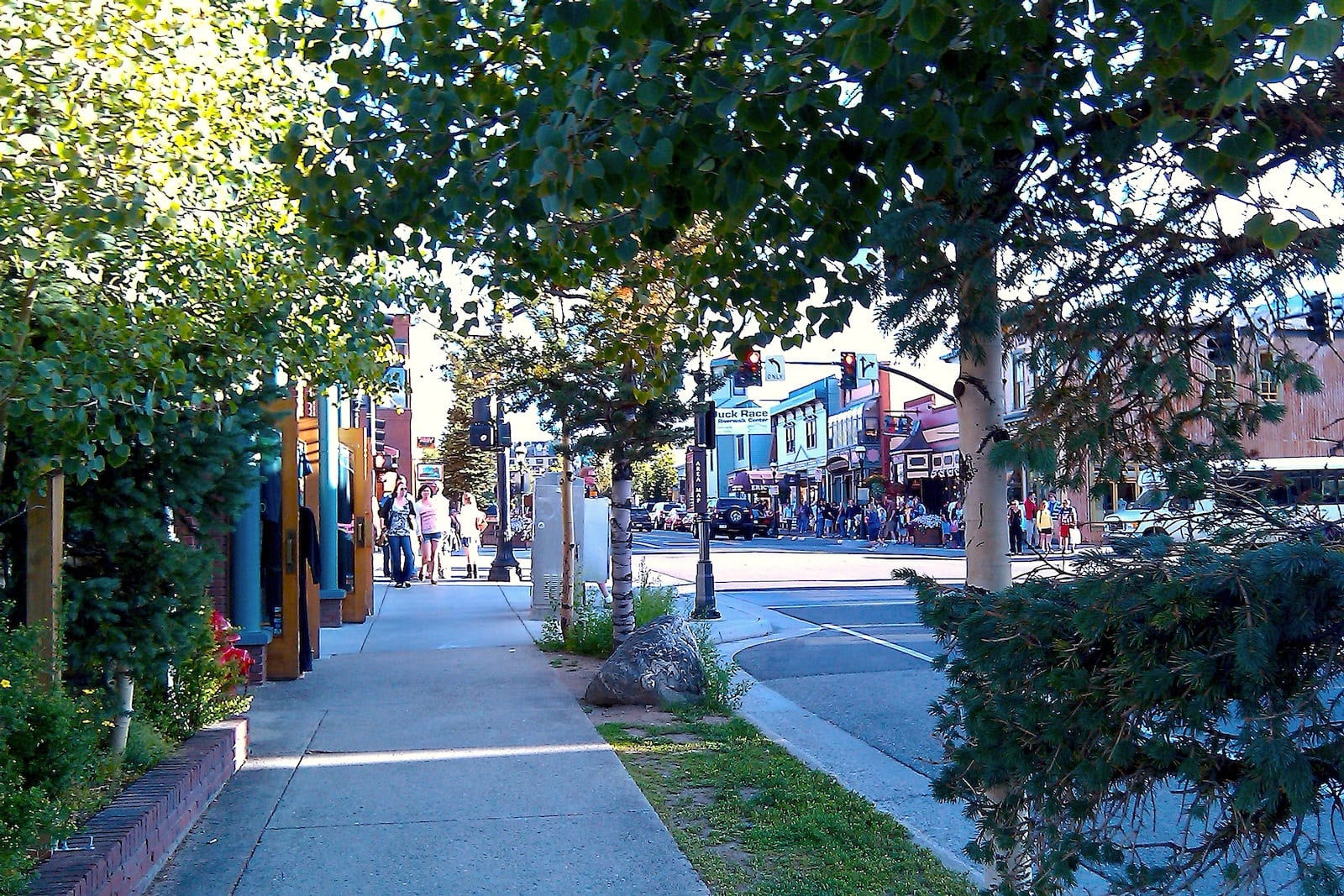 Breckenridge is close to I-70, Denver, and other big ski resorts. There is no shortage of recreation around town. Snowmobiling, cross-country skiing, and dog sledding are just a few of the things to do. In the summer it's a paradise, especially with the resort turning into a fun park.
History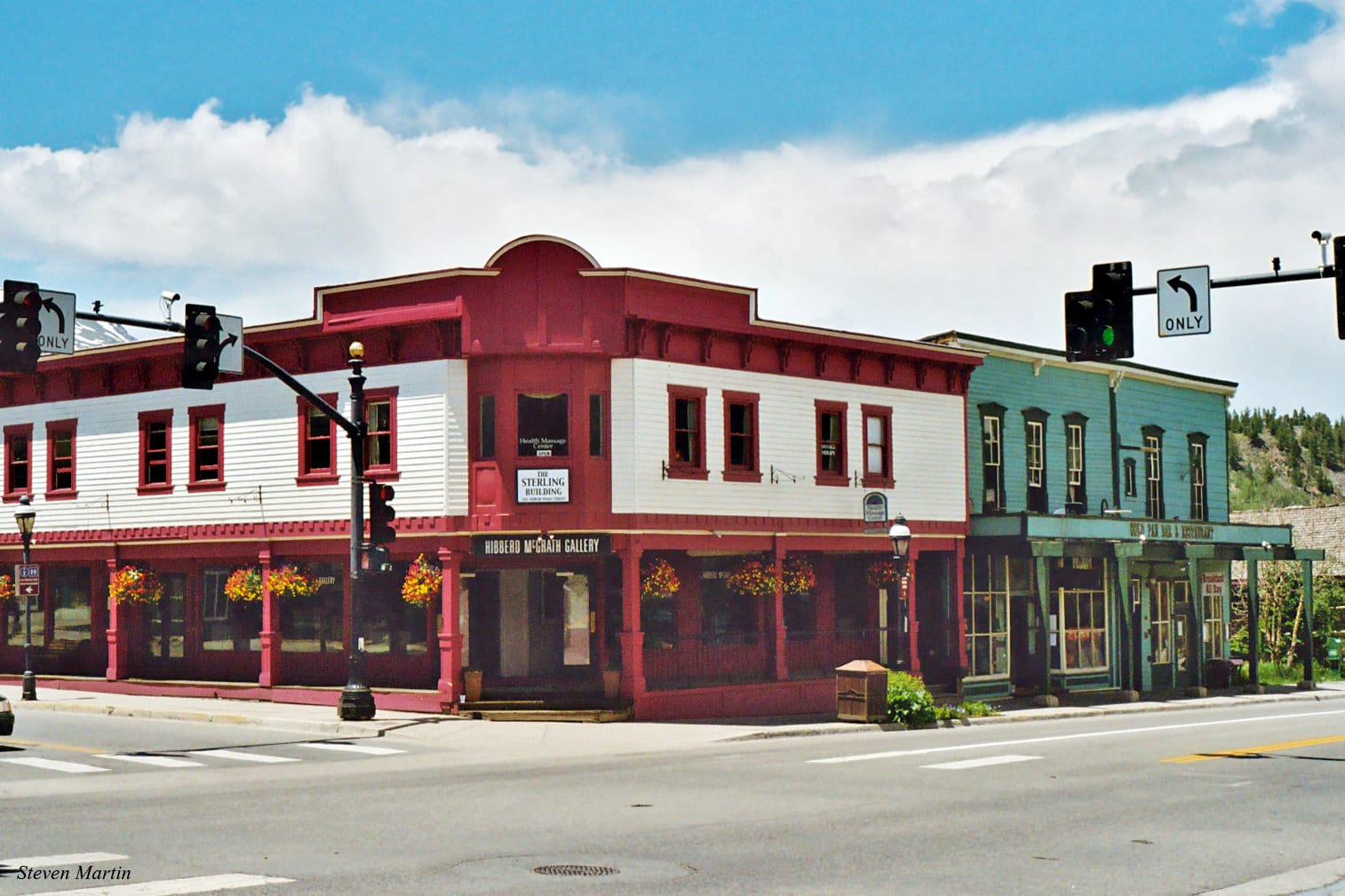 It's an old mining town that was established in 1859 at 9,600 feet above sea level. The town was named after the U.S. Vice President at the time, in hopes of charming the government to get a post office, which was a success.
It's a national historic district, which is clearly visible in the beautiful Victorian buildings around town. There are numerous museums to learn about Breck's interesting past.
Main Attractions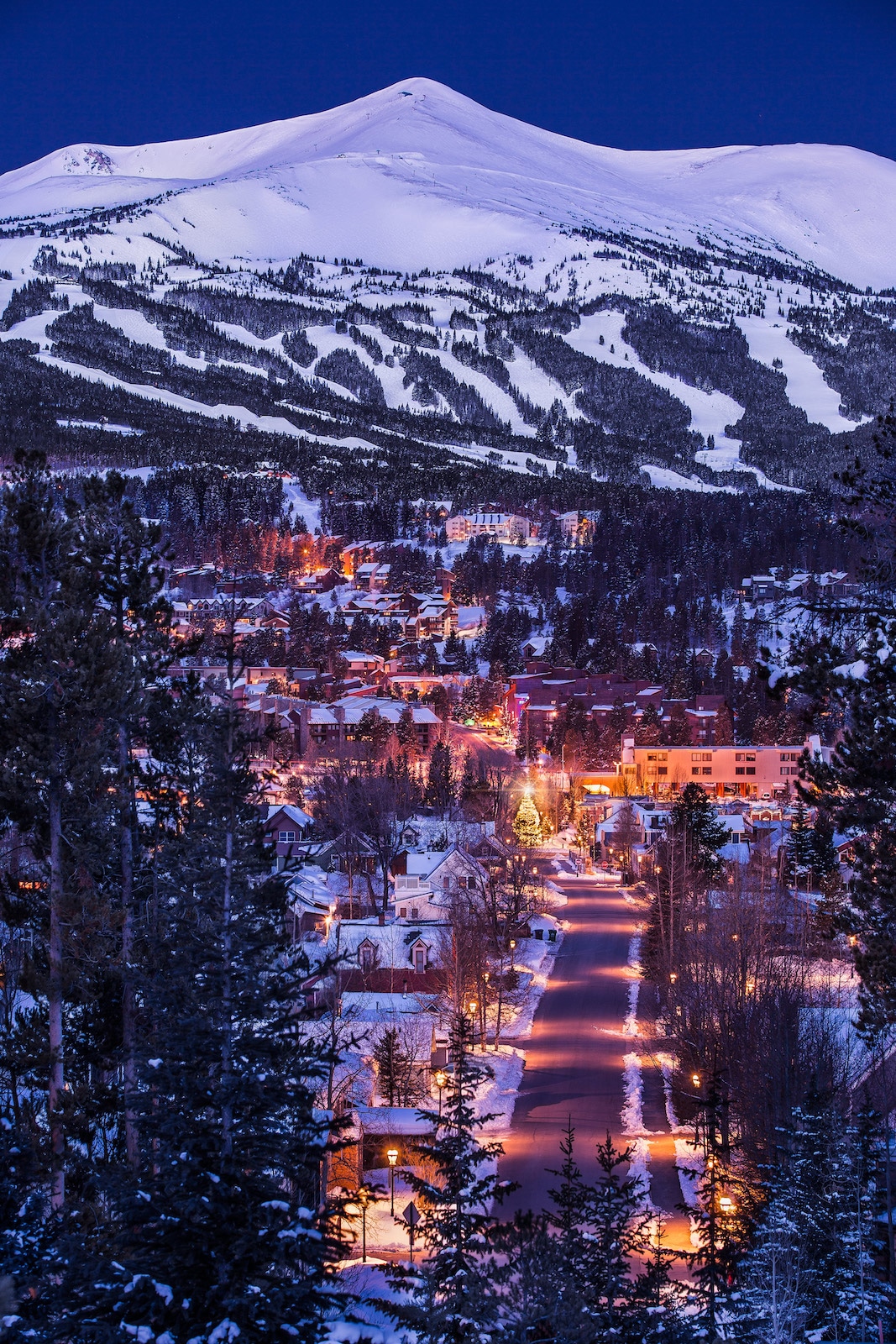 Breckenridge Ski Resort – In the winter there is world-class skiing and snowboarding at Breck. In the summer the resort has a Fun Park, with activities like an alpine slide and mountain biking.
During the summer, the resort turns into Breckenridge Fun Park. Filled with rides and activities that every age can enjoy, this park is a great place to spend your summer holiday. One of the biggest perks to Breck is that it stays comfortably cool during the summer months.
Read about the best things to do in Breckenridge.
Recreation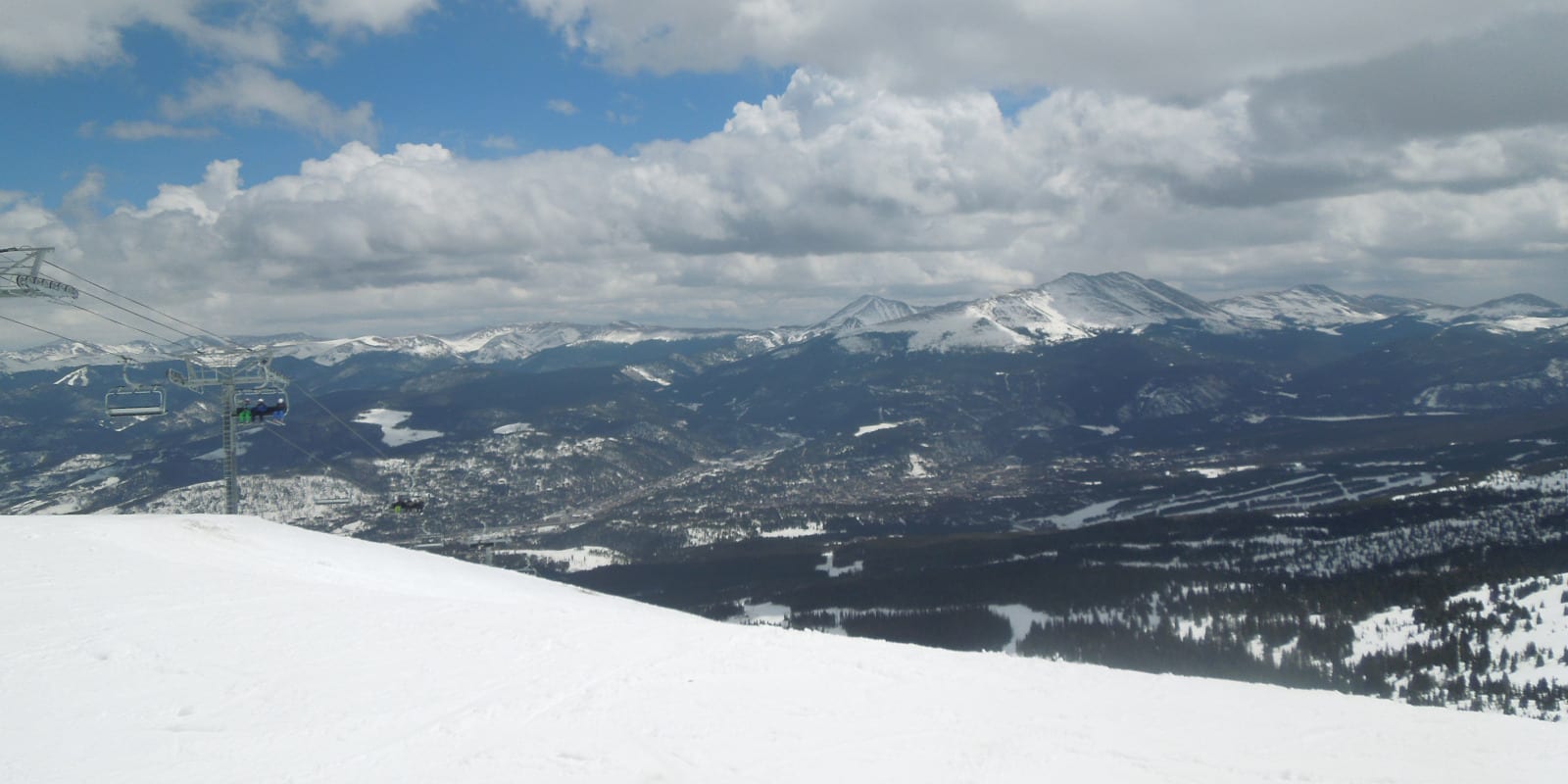 Camping:
The closest campgrounds are north at Lake Dillon.
South on US 9 leads you over the Hoosier Pass toward Fairplay. Kite Lake CG is located in the woods northwest of Alma. Take Buckskin St/Co Rd 8 from town 5 miles back to the lake.
Read about the camping near Breckenridge, around Summit County.
Fishing:
Blue River is a blue ribbon river, which flows through town into Maggie Pond around Peak 8. It's excellent trout fishing in the most convenient location.
Dillon Reservoir to the north offers a variety of fishing, including bass, crappie, catfish, and trout.
Read about the lakes and rivers to fish near Breckenridge.
Hiking:
Accommodations
Hotels and Lodging:
Dining
Restaurants and bars:
Special Events

Jan – Big Beers, Belgians & Barleywines – Dubbed as one of the best beer festivals in the United States, this unique spin on the traditional beer fest features heavy-hitting ABV beers, held in mid-January.
Jan – Breckenridge International Snow Sculpture Championships – Sixteen teams from around the world compete to make the best snow sculptures from 20-ton blocks of snow. It's held in mid to late January with five days of sculpting and five days of spectator viewings of the finished art.
Jul – Breckenridge July Art Festival – Nationally recognized art fest held over Fourth of July Weekend on South Main Street, offering free admission.
Jul – Breckenridge Summer Beer Fest – What better way to spend a summer Saturday than at elevation sipping on craft beer in one of Colorado's coolest mountain towns. This single-day beer romp is held in mid-July.
Aug – Breckenridge Main Street Art Festival – Ranked among the top art festivals in the country by Sunshine Artist, it features more than 100 top quality artists from around the United States, held in early August.
Sep – Breckenridge Gathering at the Great Divide Art Festival – Another of the country's top art festivals held over Labor Day Weekend on North Main Street in downtown.
Sep – Breck Film Fest – It's a flagship event and one of the oldest film festivals in the country. More than 100 films from over 30 filmmakers are showcased at this can't miss event in mid-September.
Oct – Breckenridge Craft Spirits Festival – Three-day party in downtown Breckenridge showcasing Colorado's incredible distilling scene, held in mid-October.
Dec – Lighting of Breckenridge & Race of the Santas – The holiday season kicks off the right way with the Lighting of Breckenridge and Race of the Santas.
Dec – Ullr Fest – Boost your winter spirits with this four-day event dedicated to the mythical God of Winter, held in mid-January.
Read about the top events in Breckenridge.
Activities near Breckenridge
Amusement:
Biking/Hiking:
Cross Country Skiing:
Escape Rooms:
Federal Lands:
Ghost Towns:
Ice Skating:
Kayaking/SUP:
Landmarks:
Mine Tours:
Museums:
Scenic Drives:
Ski Areas:
Sleigh Rides:
Snow Tubing:
Snowbiking:
Towns:
Transportation:
Whitewater Rafting:
Latest in Breckenridge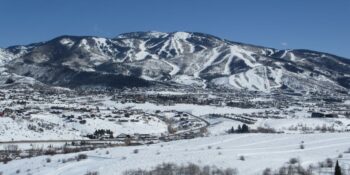 Epic skiing is synonymous with the Colorado Rockies. And with that comes iconic ski towns. Most…