Much like Aspen and Vail, Breckenridge is a town that is known for its luxe ski resort, stunning mountain scenery, and endless recreation. The former mining town is lined with hundreds of restaurants, shops and saloons.
Breck attracts visitors from around the world. It probably has the most places to eat out of any mountain town, so it's easy to find a great meal or happy hour.
In the winter, Breckenridge is ideally, close to I-70, Denver, and other big ski resorts. There is no shortage of recreation around town. Snowmobiling, cross-country skiing, and dog sledding are just a few of the things to do.
History
It's an old mining town that was established in 1859 at 9,600 feet above sea level. The town was named after the U.S. Vice President at the time, in hopes of charming the government go get a post office, which was a success.
It's a national historic district, which is clearly visible in the beautiful Victorian buildings around town. There are numerous museums to learn about Breck's interesting past.
Main Attractions
Breckenridge Ski Resort – In the winter there is world class skiing and snowboarding at Breck. In the summer the resort has a Fun Park, with activities like an alpine slide and mountain biking.
During the summer, the resort turns into Breckenridge Fun Park. Filled with rides and activities that every age can enjoy, this park is a great place to spend your summer holiday. One of the biggest perks to Breck is that it stays comfortably cool during the summer months.
Recreation
Camping:
The closest campgrounds are north at Lake Dillon.
South on US 9 leads you over the Hoosier Pass toward Fairplay. Kite Lake CG is located in the woods northwest of Alma. Take Buckskin St/Co Rd 8 from town 5 miles back to lake.
Fishing:
Blue River is a blue ribbon river, which flows through town into Maggie Pond around Peak 8. It's excellent trout fishing in the most convenient location.
Dillon Reservoir to the north offers a variety of fishing, including bass, crappie, catfish and trout.
Accommodations
Hotels and Lodging:
Special Events
Things to do near Breckenridge
Amusement:
Museums:
National Lands:
Ski Areas:
Snow Tubing:
Towns:
Popular posts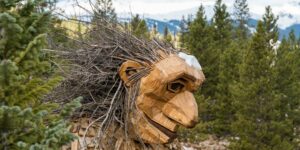 The Breckenridge Troll Lives On – There is a lot to look out for when hiking in the mountains of Colorado, bears, moose, elk, deer, and some even believe Bigfoot, but a troll? That's right! If you plan to hike near the town of Breckenridge be on the look-out for Isak…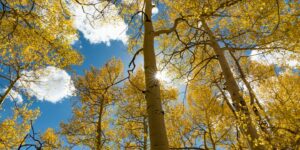 3 Reasons to Seek Gold at Boreas Pass this Fall – The miners of Colorado once chased gold with a pan. Now we chase gold with our cars and cameras. It's fall in Colorado. When the golden hour lasts for weeks and the landscape offers onlookers the chance to…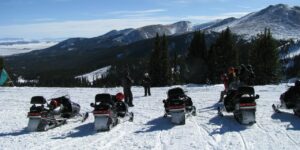 Let the Good Time Adventures Roll in Breck – For over 30 years, Good Times Adventures has given Breckenridge residents and visitors the exhilarating time of their lives, racing across 40 miles of trails in some of the most gorgeous terrain in the state…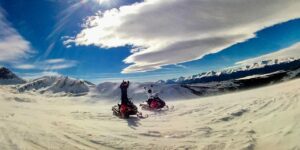 Colorado's Hidden Snowmobiling Gem: Summit County – Located in the heart of the Colorado Rockies, Summit County is the self-proclaimed "Playground of Colorado." Summit County encompasses the inviting towns of Keystone, Dillon, Frisco, Silverthorne…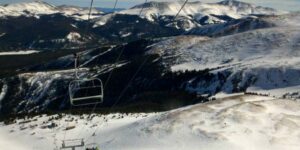 Breckenridge Snowboarding to Leo's Cabin – Sunday was a warm, blue sky day at Breck, which gave great opportunity to explore the mountain and find Leo's Cabin tucked away in the woods. We hit each peak at Breckenridge and got a good sampling of Breck's…