Wheeler Tenmile Trail, also just called Wheeler Trail, lies along the ridgeline of the magnificent Tenmile Range in Summit County. It sits above the famous ski towns of Breckenridge, Frisco, and Copper.
Thus, the trail is covered in deep snow during winter and is perfect for snowshoeing and cross-country skiing. From May to October though, it's a favorite spot for hikers, bikers, and equestrians for a high-alpine, backcountry trekking experience.
Biking, Hiking, and Horseback Riding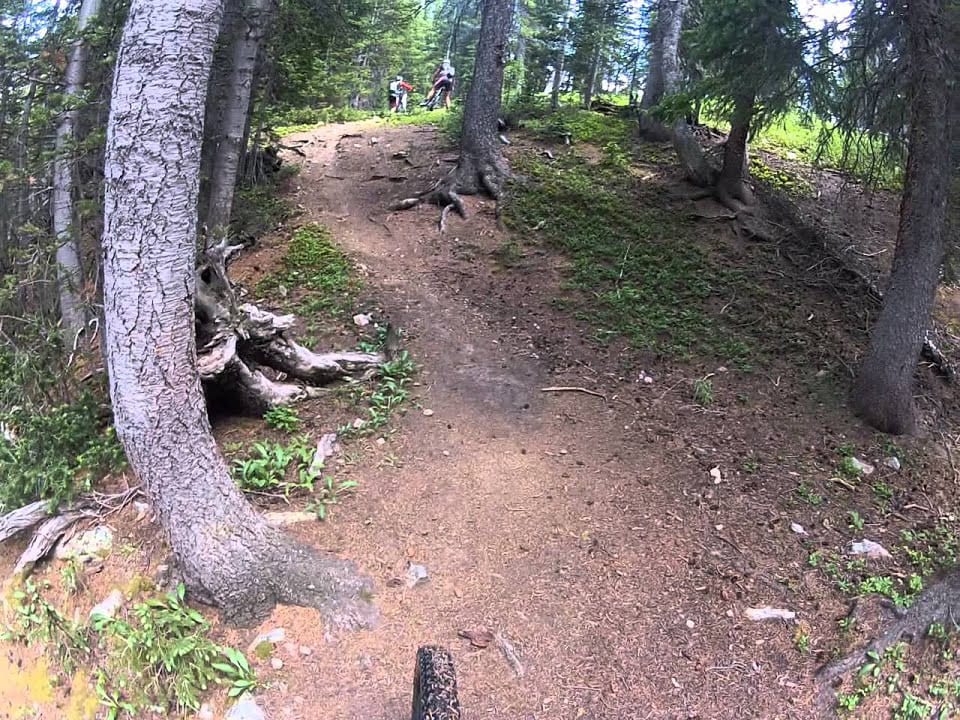 In 1979, Wheeler Tenmile Trail was officially designated as a National Recreation Trail. Though the trail's name implies a 10-mile length, Wheeler Tenmile Trail is actually a 9-mile long trail with steep gains and a high point elevation of 12,600 feet. It's a challenging day hike and everyone should be well acclimatized to Colorado's high elevation before attempting.
National Trail Route
The trail begins at McCullough Gulch Road and heads up north. Unlike other trail starts, Wheeler Tenmile Trail starts with an excruciating climb for about half a mile. This grueling ascend will be concluded by a hike up a staircase. From here, you'll look at the 14,265 feet Quandary Peak, the highest summit of the Tenmile Range, which stands beautifully in view.
Continue on a rewarding descent through a forest filled with sweet woodruff for over a mile until you come out at Miner's Creek Trail. Here, the views will be filled with 13,000 feet mountains and the Beaver Ponds. Onwards, hike through a single-track trail until Spruce Creek and continue on traversing beneath a tree line for a few more miles.
Savor the time and get yourself acquainted with nature because ahead is a stiff 1,500 feet climb for slightly over a mile. It's a long and difficult stretch but you'll be passing over a beautiful ridge with magnificent 360-degree views of nature. After the climb, the trail will continue on flat but rather technical through a high alpine terrain. Look back for the breathtaking view of the Tenmile Range!
Persist on one final push and through a few switchbacks until you reach the trail end. Now, immerse yourself in the magnificent views of Front, Mosquito, Sawatch, and Gore Mountain Ranges, as well as the ski areas of Breckenridge and Copper Mountain. It may be a difficult and technical hike but it sure is rewarding!
Tips for Wheeler Tenmile Trail
Aside from the views, animals like black bears, moose, pikas, voles, deers, and many birds like ptarmigans also frequent the Tenmile Range.
Wheeler Tenmile NRT has no parking and entry fee. Before taking the hike, make yourself ready for the high altitude. Also, it's best to start your day early as to not experience late afternoon thunderstorms, which are common in the Colorado Rockies during late spring and summer. Finally, your dogs are very much welcome on the trail.
Getting There
There are two access points:
1. From Copper Mountain – Take Exit 195 from Interstate 70 and follow Highway 91 across the I-70 overpass. Stay on Highway 91 through the intersection and turn left into the Alpine & Far East Lots. On the far end, the left side is the parking area for Wheeler NRT. Parking is only permitted in the summer.
2) From Frisco/McCullough Gulch Road – Take Exit 203 from Interstate 70 and follow Highway 9 toward Breckenridge and through Blue River. Turn right onto Blue Lakes Road (FDR 850) and right again onto McCullough Gulch Road (FDR 851). Up ahead is the trailhead.
Details
Nearby Towns:
Season: Year-round
Length: 9 miles
Pets: Yes
Map: fs.usda.gov… (PDF)
Website: nrtdatabase.org…