Running for about 65 miles between southern Summit County and the Colorado River, the Blue River in Colorado is a majestic water way known for its excellent fishing and eye-catching scenery. It begins high in the mountains south of Breckenridge, winding its to the north and west to Kremmling.
Blue River Route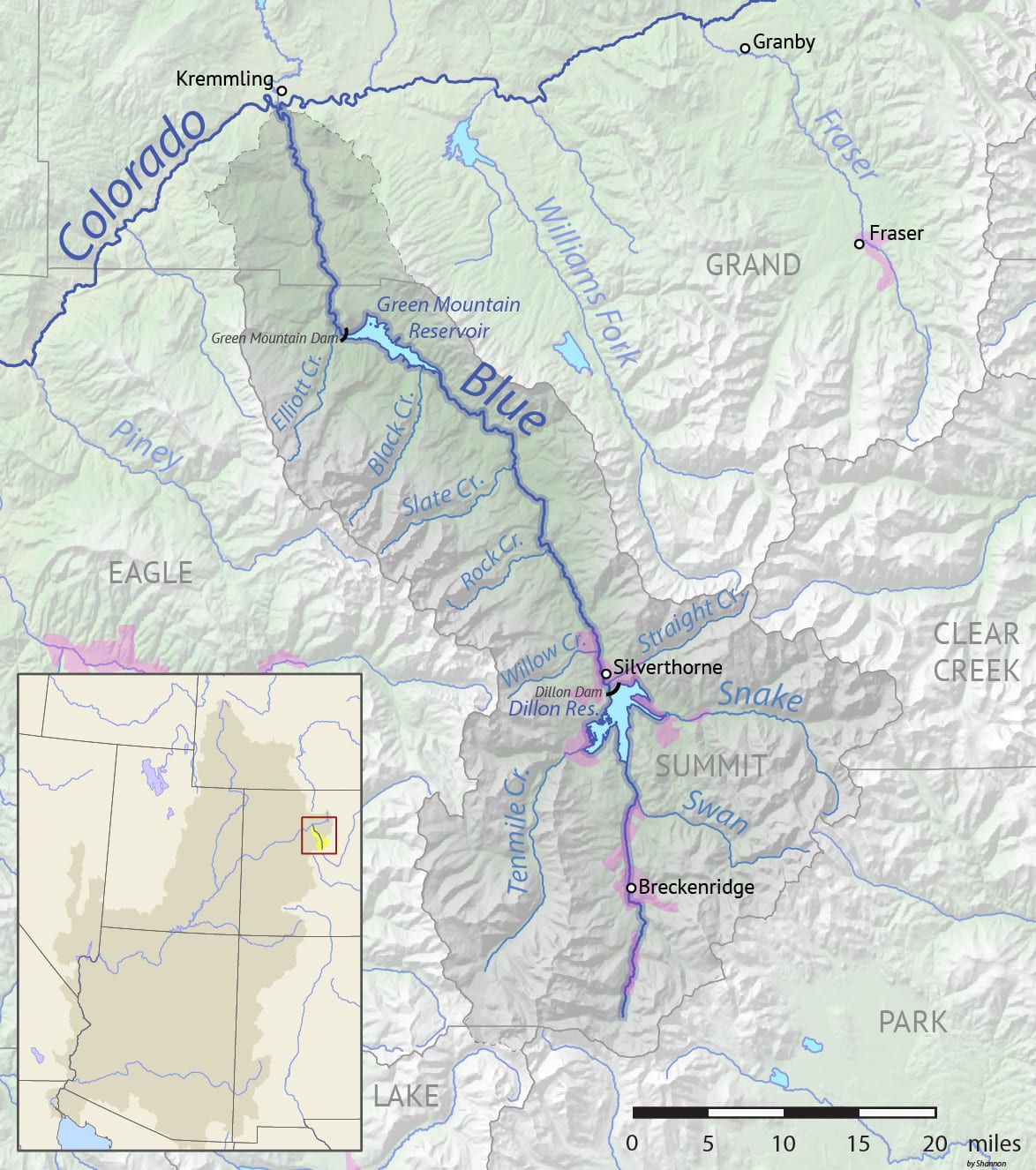 The Blue River begins its journey near Mount Quandary in the Ten Mile Range. From nearby the town of Blue River, it flows past Breckenridge north towards Dillion Reservoir. After passing through the Dillion Reservoir Dam the Blue river flows through the Roberts Tunnel. The Roberts Tunnel was built channel some water under the Continental Divide and connects the Colorado River Basin to the South Platte River Basin.
After passing through the tunnel the Blue River travels along the eastern slope of the Gore Range before hitting the Green Mountain Dam. Here it creates the Green Mountain Reservoir where it provides hydro-electric power and irrigation for the surrounding areas.
Once the Blue River has passed through the Green Mountain Dam it travels 13 miles north to Kremmling where it meets the Colorado River.
Activities on the Blue River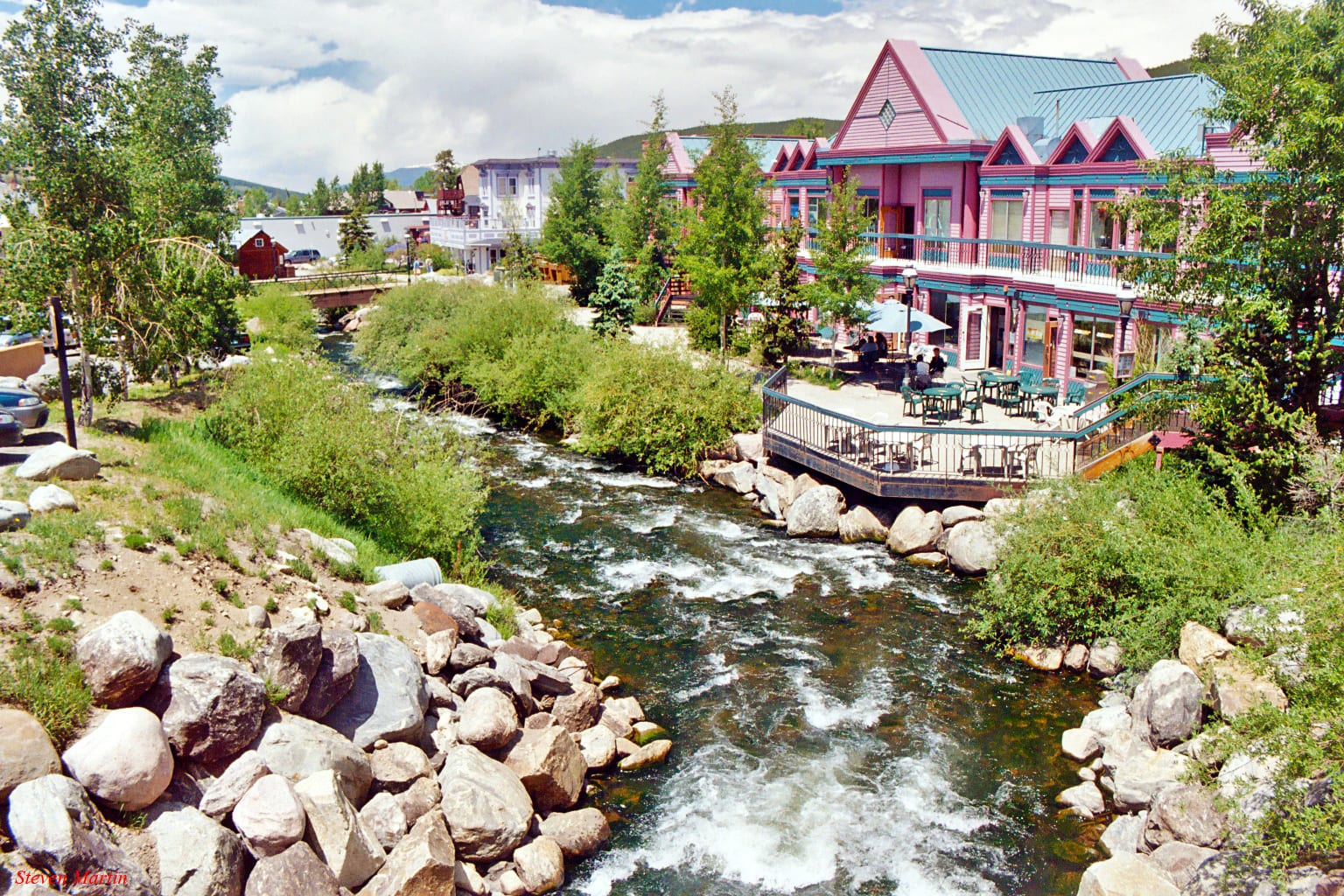 Road trippers can enjoy the beauty of the Blue River by driving along Highway 9 between Kremmling and the Green Mountain Reservoir. Road trippers will enjoy looking at the cotton wood lined banks capped by the rugged Gore Mountains in the background.
For visitors who want a closer look at the river, kayaking and canoeing are popular past times on this river. Kayakers and canoers can access the river at Quaking Creek Ranch and from the Blue River Campground. There are other places where the river can be accessed while it runs through public land, but Quaking Creek Ranch and the Blue River Campground are the most popular.
The Blue River also offers Gold Medal fishing! The trophy fishing area is located downstream from the Dillion Dam and runs all the way to Kremmling. Anglers can hope to catch both rainbow trout and brown trout in these shallow waters. Check regulations, most is fly fishing or artificial lures only. Trout love this river because the bottom is made up of gravel. Anglers can access the river anywhere on public land and many parking areas are available along Highway 9.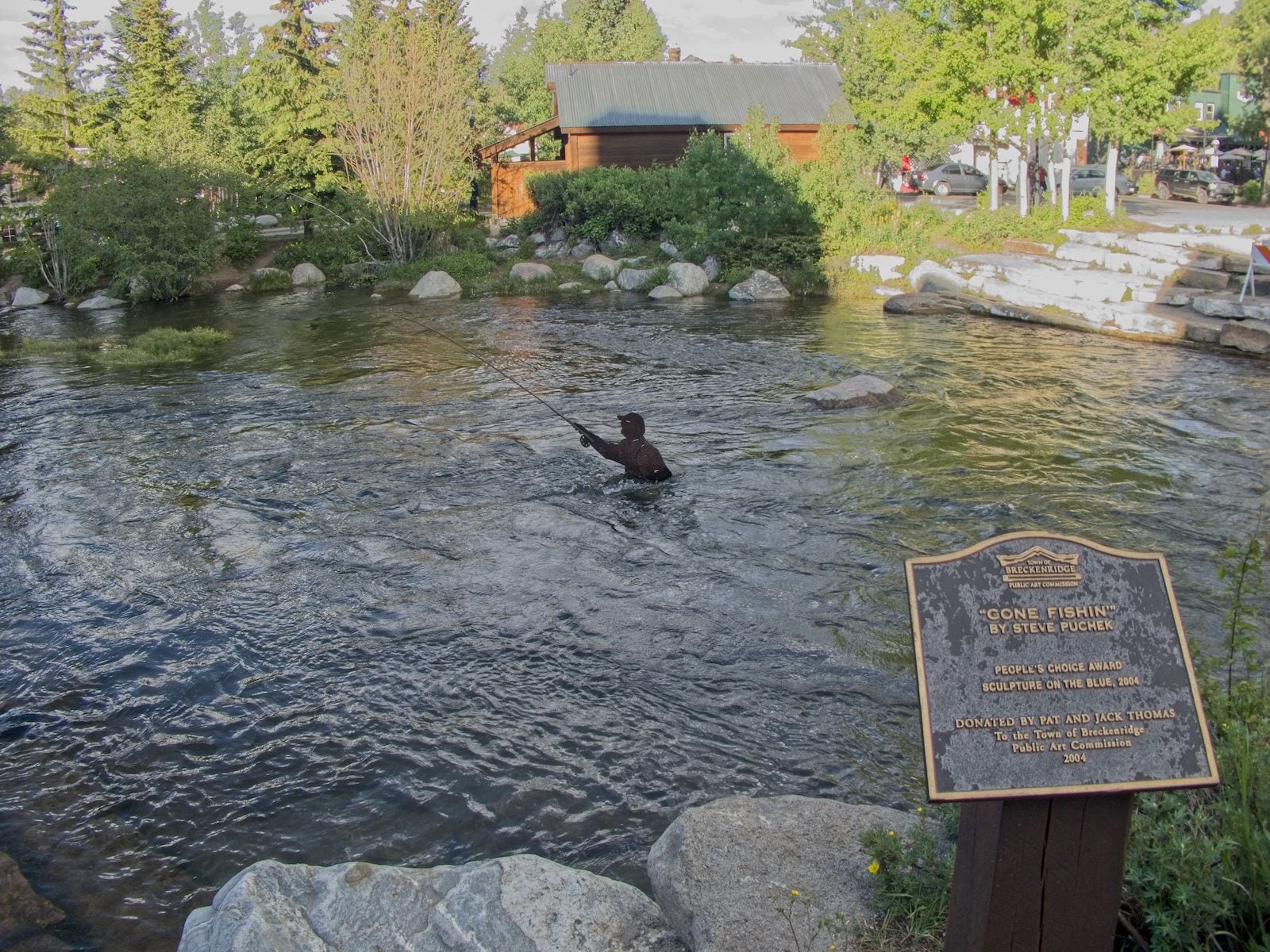 Rafting the Blue River is also popular during the late spring to early summer season. The Upper Blue River has some class III and IVs and begins near the aforementioned Blue River Campground. The Lower Blue River is after that with Class II and III rapids.
Whether you chose to experience the Blue River by car or in waders you can expect to enjoy a peaceful day surrounded by breath taking scenery.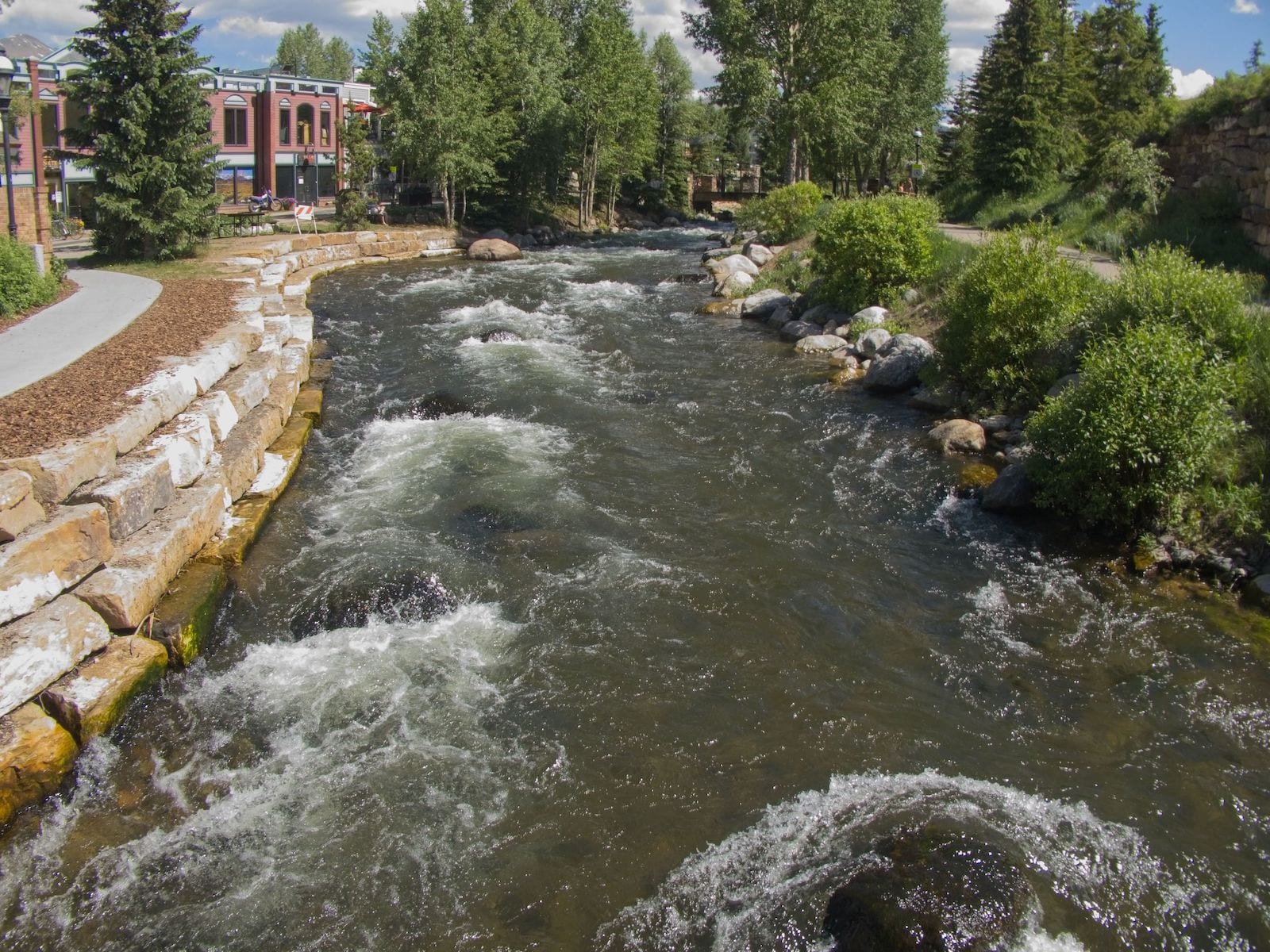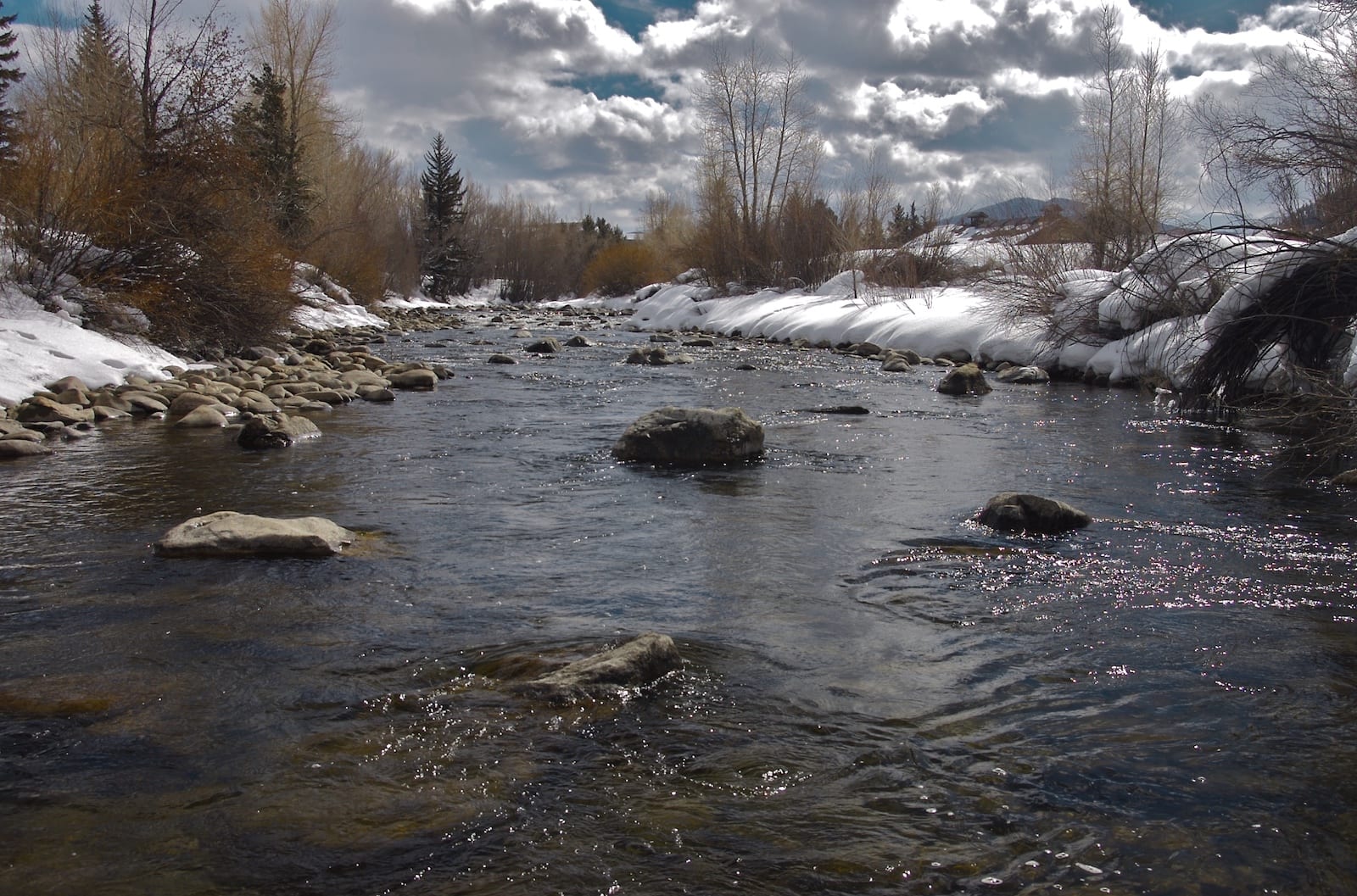 Details
Passes thru:
Length: 65 miles
Tributary to: Colorado River
Latest in Blue River