The Colorado River begins in Colorado at the continental divide and winds 1,450 miles to the Southwest through five American states and two Mexican states. It passes through the Grand Canyon and 11 US national parks along the way!
Colorado River Route
Beginning on the western side of Rocky Mountain National Park in the Never Summer Mountains, the Colorado River then travels through five Colorado dams before reaching Utah including the Shadow Mountain Dam, Granby Dam, Grand Valley Diversion Dam, Windy Gap dam and Price-Stubb Dam.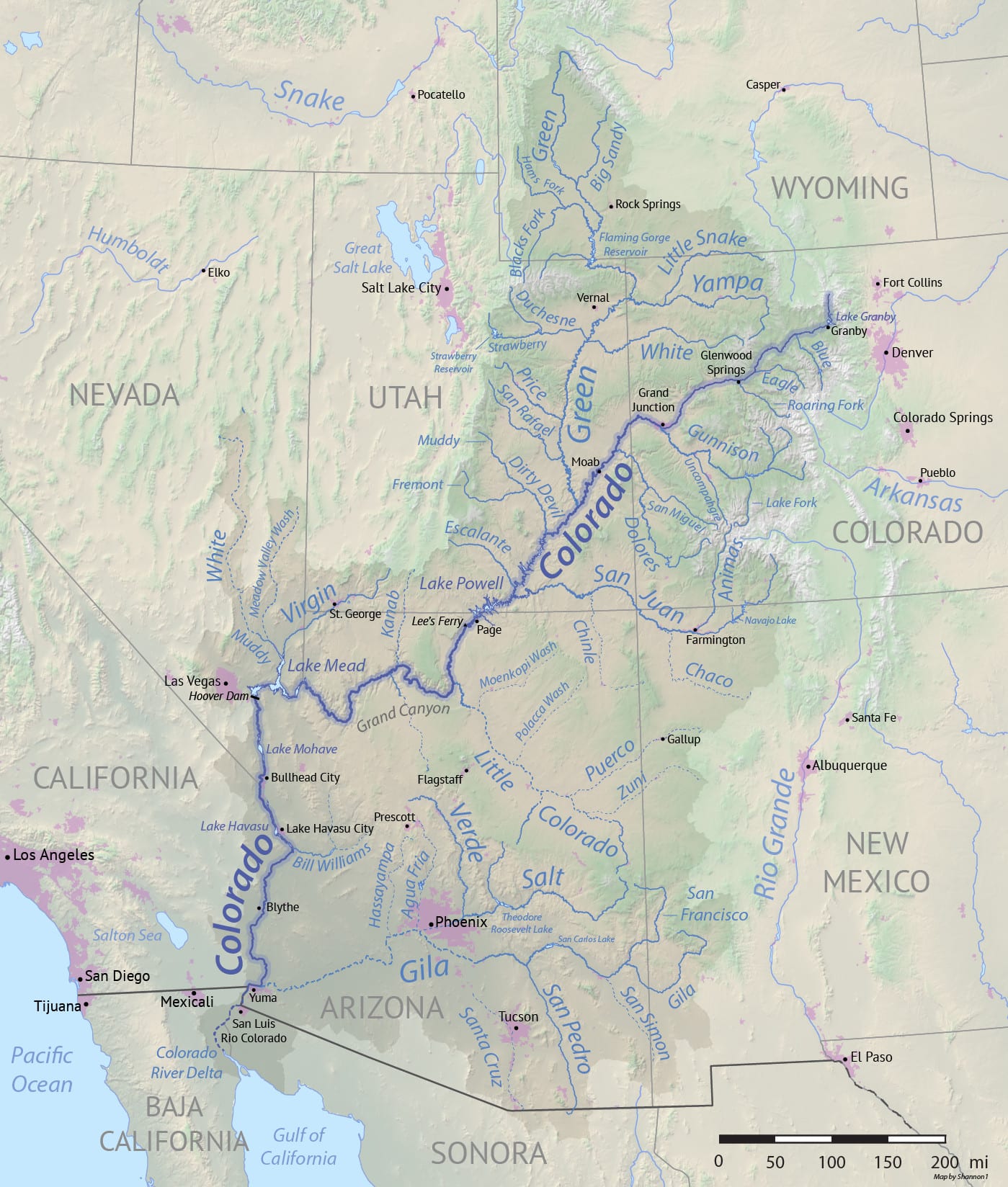 These dams provide water and irrigation for the communities in the surrounding areas as the Colorado makes its way through very arid areas. Outside of Colorado it famously passes through the Hoover Dam.
The five states the Colorado River passes through include:
Colorado
Utah
Arizona
Nevada
California
Mexico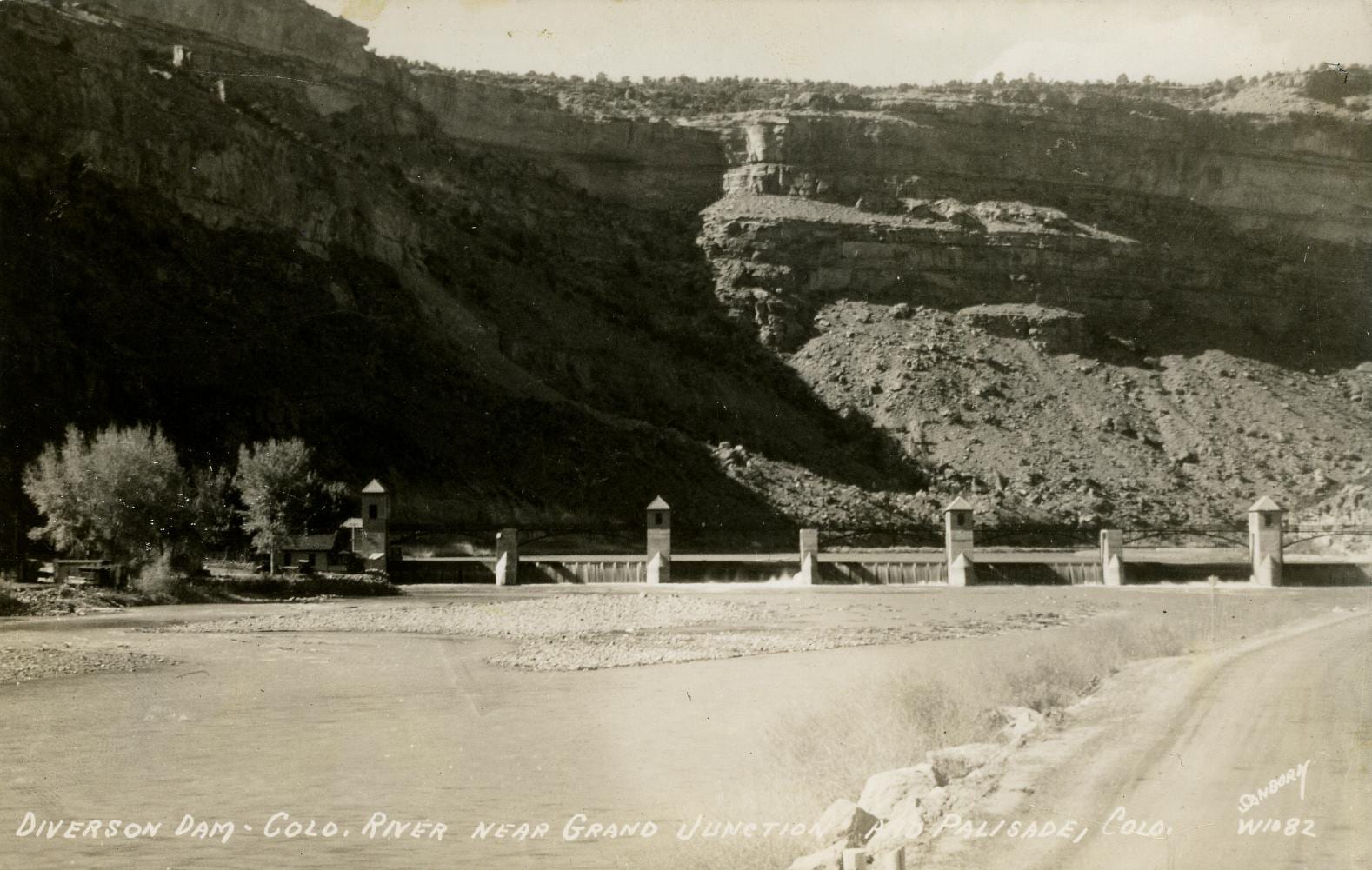 Activities on the Colorado River
The Colorado is home to a variety of different fish and animals including the Colorado River cutthroat trout and beavers. As the Colorado flows through the high desert canyons just outside of Glenwood Springs it becomes home to many endangered species of fish including Colorado pikeminnow, humpback chub, razorback sucker and roundtail chub.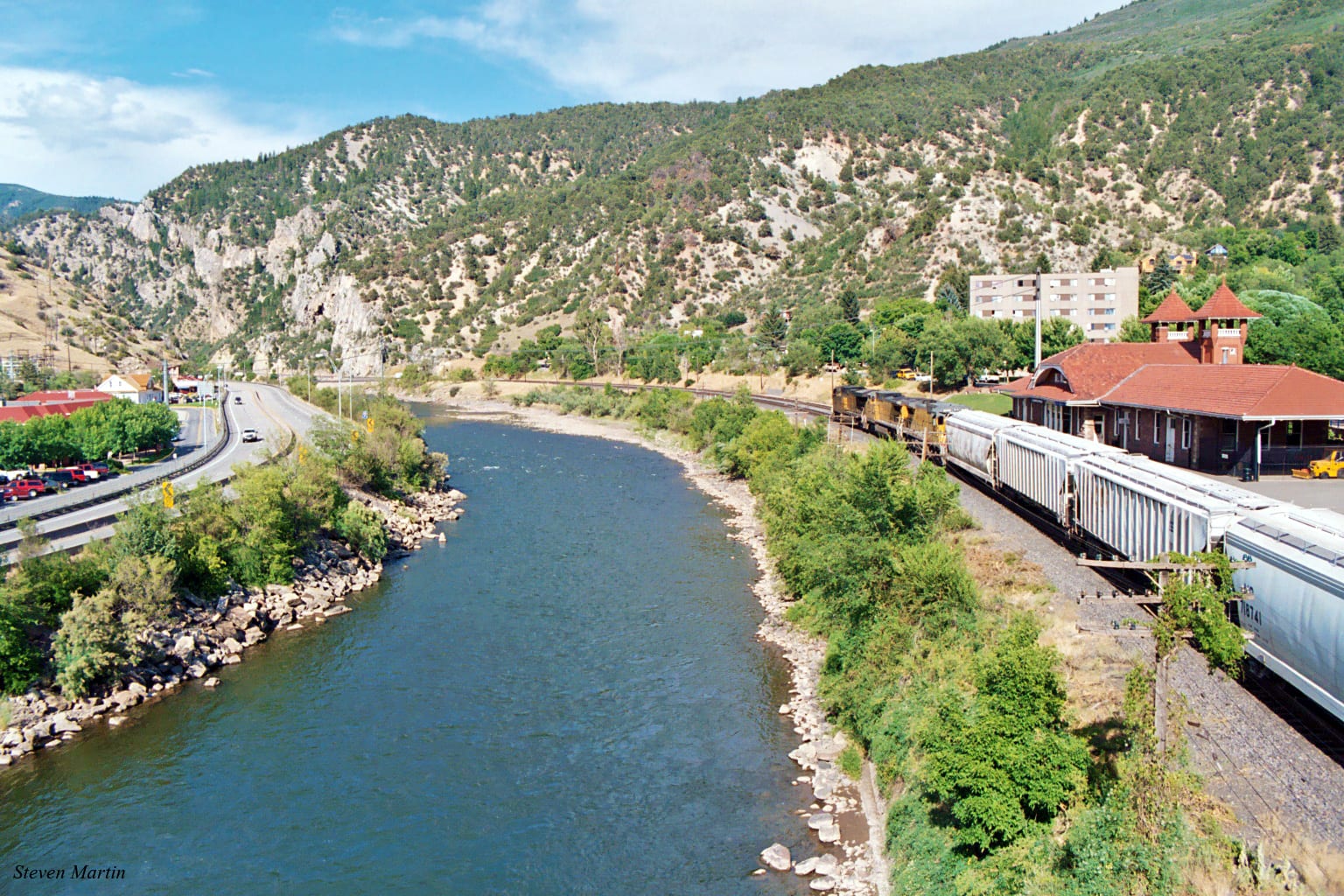 Because the Colorado River is slow moving and extremely clear in places, the fishing is excellent. The Colorado River can be accessed for fishing inside of Rocky Mountain National park and between Granby and Kremmling. Granby Trails Gold Medal fisheries in five sections. These five sections are regulated and anglers will need to make reservations and pay a fee to fish in this spectacular area.
If visitors are looking for a place to whitewater raft on the Colorado River they need look no further than Glenwood Springs. In this area the Colorado offers mild to extreme whitewater rafting experiences.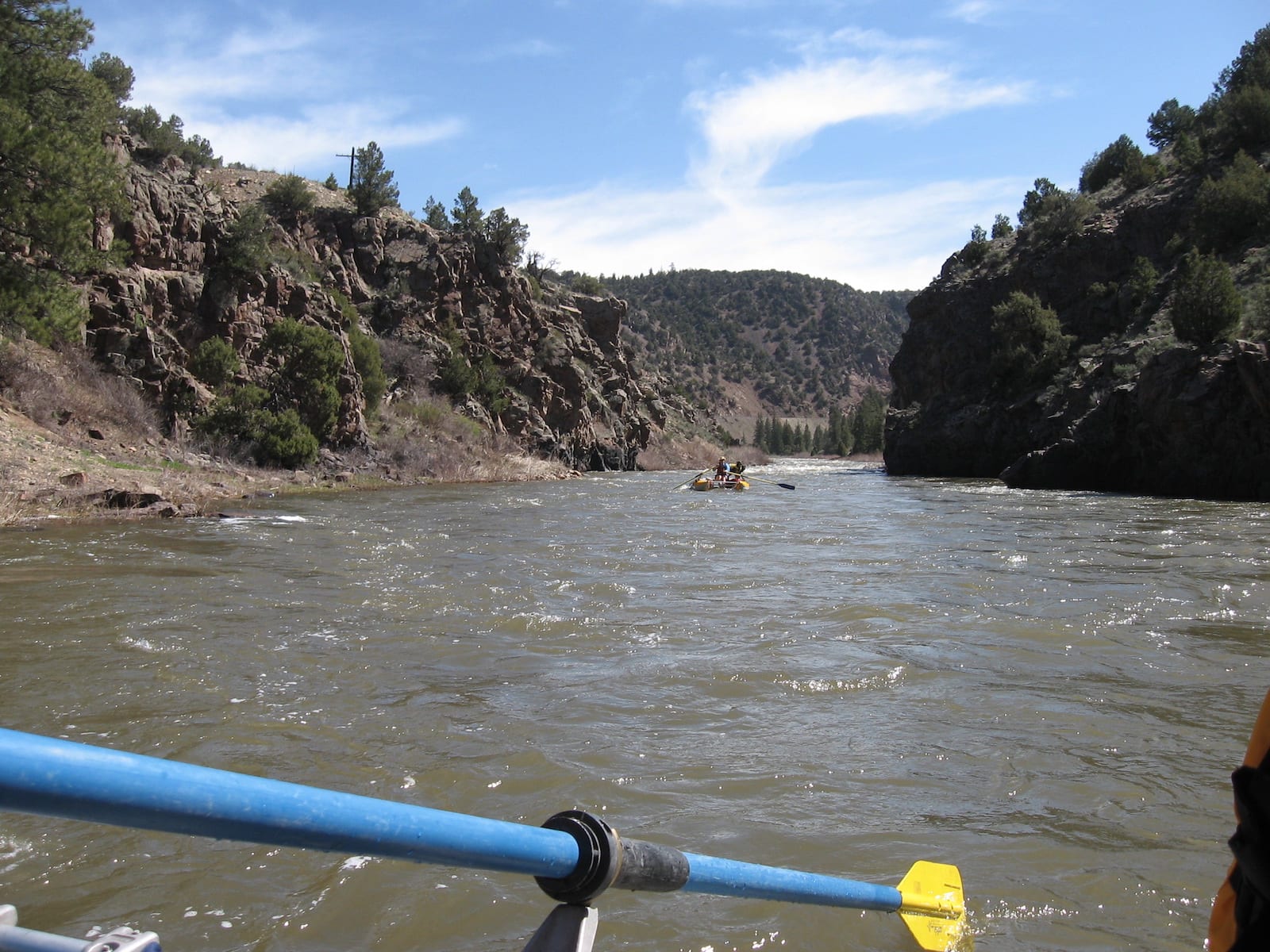 Visitors who are looking to enjoy the river without getting wet can hike along the river in Rocky Mountain National Park or just outside of Glenwood Springs. Kayaking the Colorado River is also popular along various sections of the Upper Colorado River and Lower Colorado River.
The Colorado can also be enjoyed from the comfort of one's vehicle along I-70 between Glenwood Springs and Grand Junction. Here the river flows through towering red sandstone canyons and offers the viewer breath taking scenery.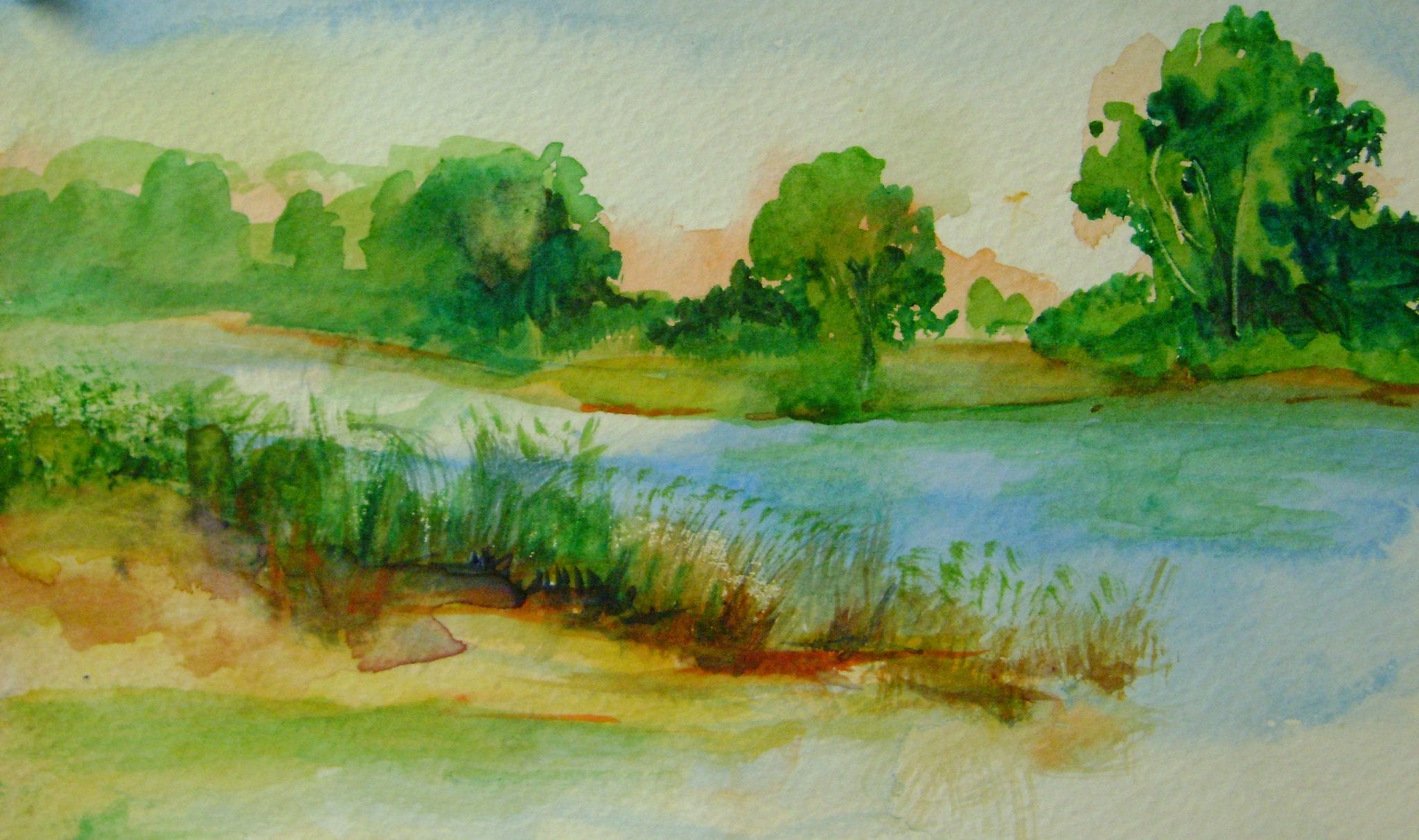 Details
Passes thru:
Length: 1,450 miles
Tributaries:
Latest in Colorado River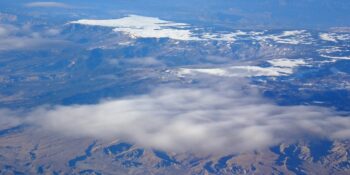 The Colorado Plateau encompasses a massive land area that features a series of plateaus or mesas…