Fruita is an artsy, Western Slope town neighboring Grand Junction to the west. There's a nice downtown section with plenty of shops and restaurants. The town sits at the western entrance to the Colorado National Monument.
This beautiful outdoor paradise is perfect for explorers at heart with mild winters and proximity to recreation. It sits at an elevation of 4,514 feet in Mesa County and is home to about 13,395 people as of 2020.
History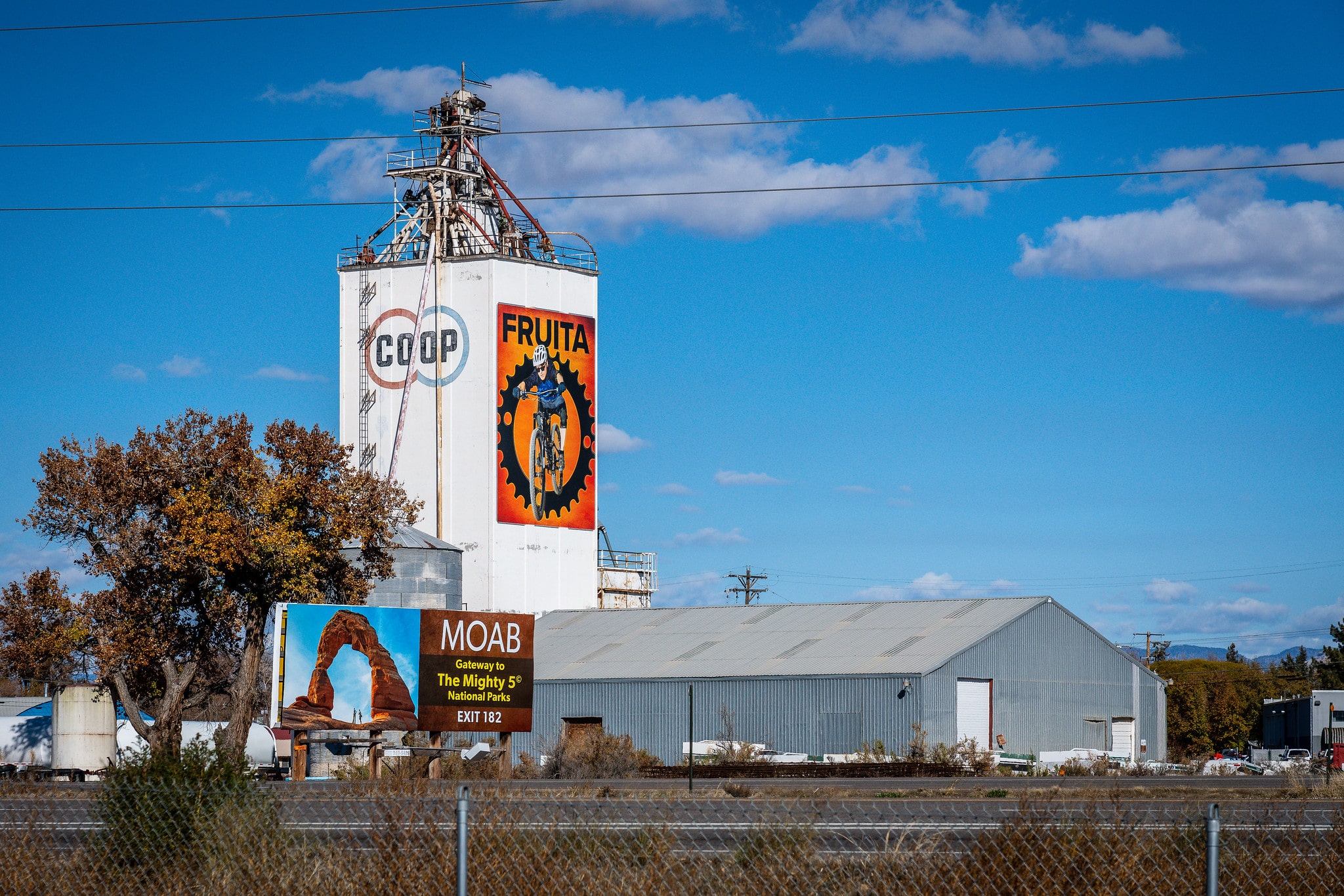 Farmers and homesteaders slowly rolled into the Fruita area starting in 1882 but attempts to organize a community failed until about 2 years later. William Pabor founded the Fruita Town and Land company in 1884 and began selling plots of land within the town.
Pabor was both a poet and a scientist and fell in love with the potential of Fruita. He wrote a 300-page book detailing the agriculture in Colorado and noted Fruita for having exceptionally good fruit growing conditions. He continued to encourage the establishment of the town.
Fruita participated in a variety of government-assisted programs in order to support its population and infrastructure growth. The Grand Valley Resettlement Project relocated 34 families to Fruita and the Civilian Conservation Corp assisted in the construction of many important buildings as well as Rim Rock Drive.
Main Attractions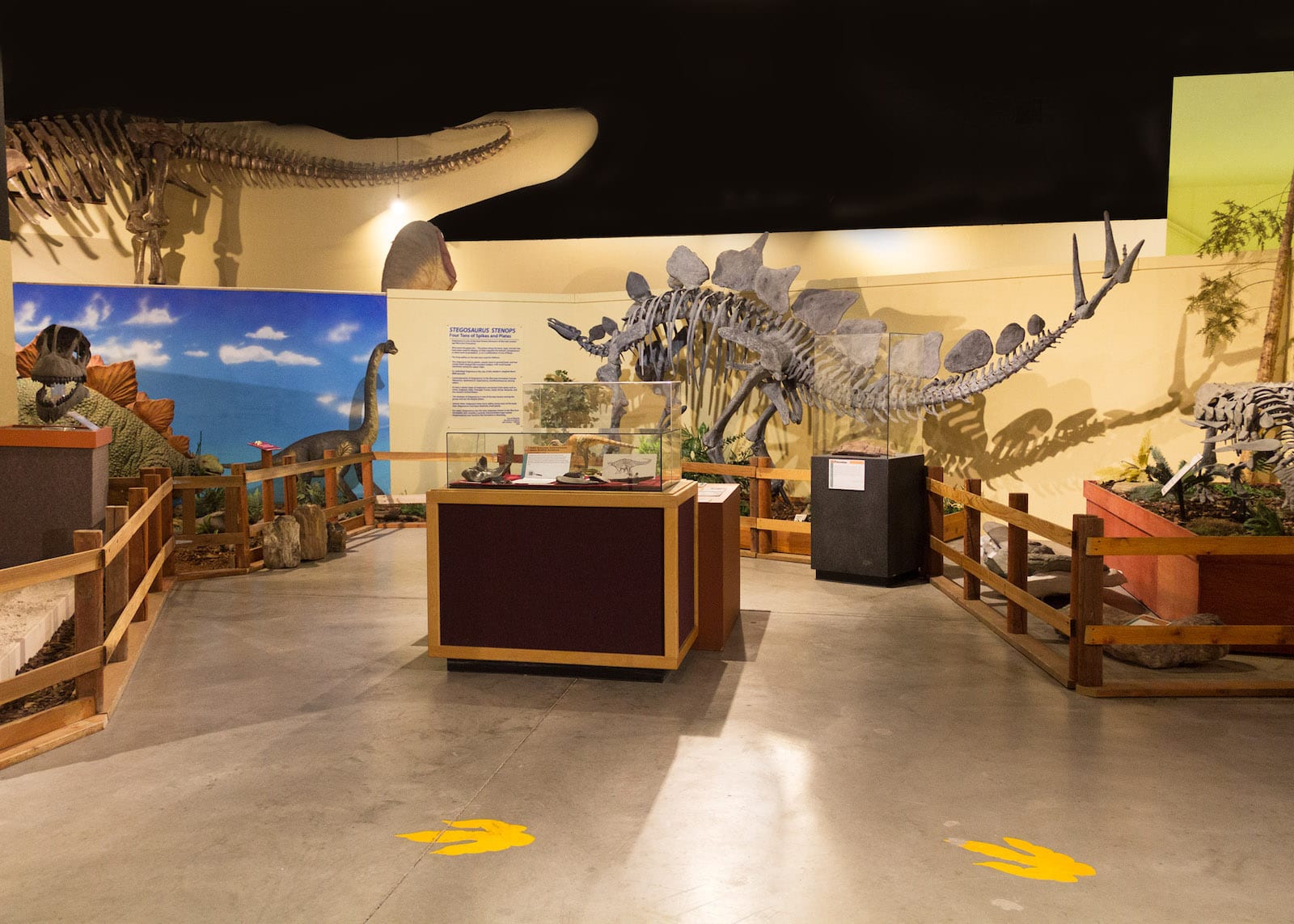 Dinosaur Journey – This regional paleontological and geological museum features numerous interactive museum displays. They all help to tell the story of the over 15,000 fossil specimens in their collection.
Colorado National Monument – The scenic Rim Rock Drive is located only a few miles from downtown and takes you 23 miles through the red rock canyons of this national monument. It is truly a can't-miss spot to check out.
Highline Lake State Park – An oasis in the desert, Highline Lake is open to boating, jet skiing, water skiing, and fishing. Campgrounds are located in a grassy field with some nice large trees.
Dinosaur Hill – Another famous dinosaur spot, but this one is a real-life trail that introduces tourists to the 10 different dinosaur bone spots with informational plaques. It's a great way to spend time with family and friends while in town.
Read about the top things to do in Fruita.
Recreation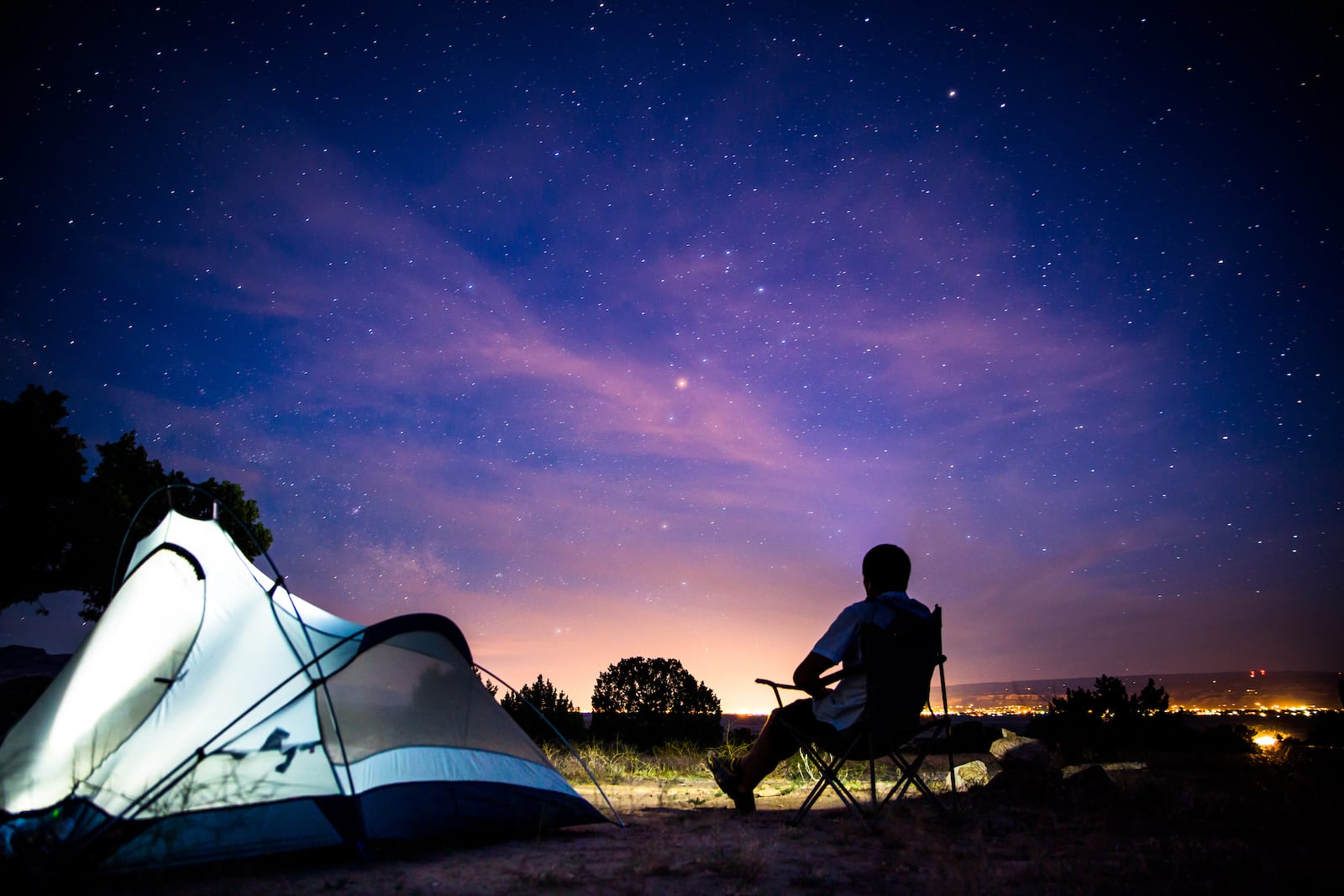 Biking – 
Fruita Bike Park features jumps and other obstacles. It's open year-round and is more suitable for freestyle biking than mountain biking.
North Fruita Desert is an outstanding location for both biking and hiking. The trails are quite easy to follow, so many start their mountain biking journeys here. As they say, you'd get "hooked" once you get started on your biking journey here at the North Fruita Desert.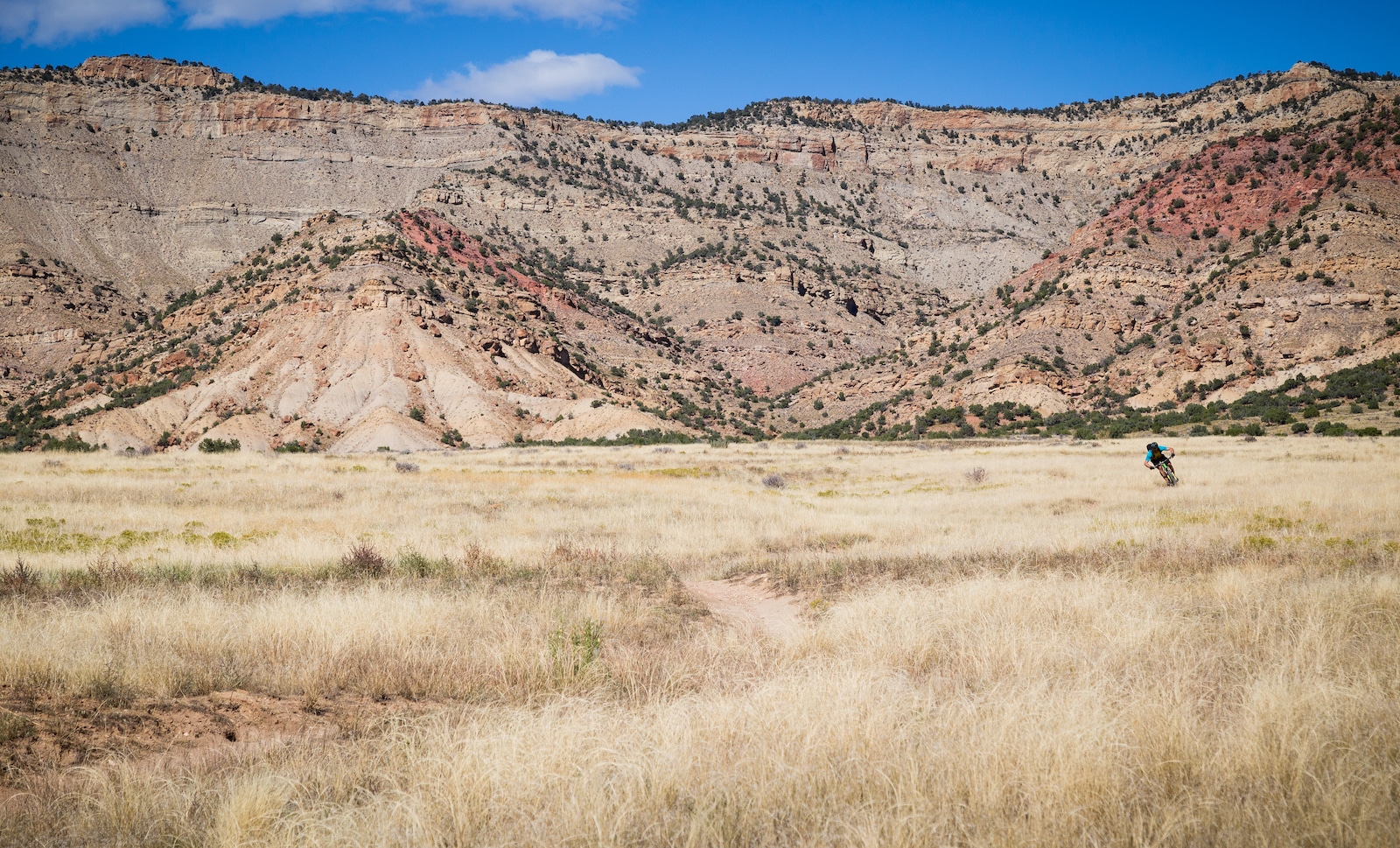 Camping –
Fishing –
Highline Lake State Park has two large lakes for fishing, great for catching crappie, bullhead, bluegill, and carp.
The Colorado River provides year-round fishing, as well as calmer whitewater rafting and stand-up paddle-boarding, which is perfect for beginners.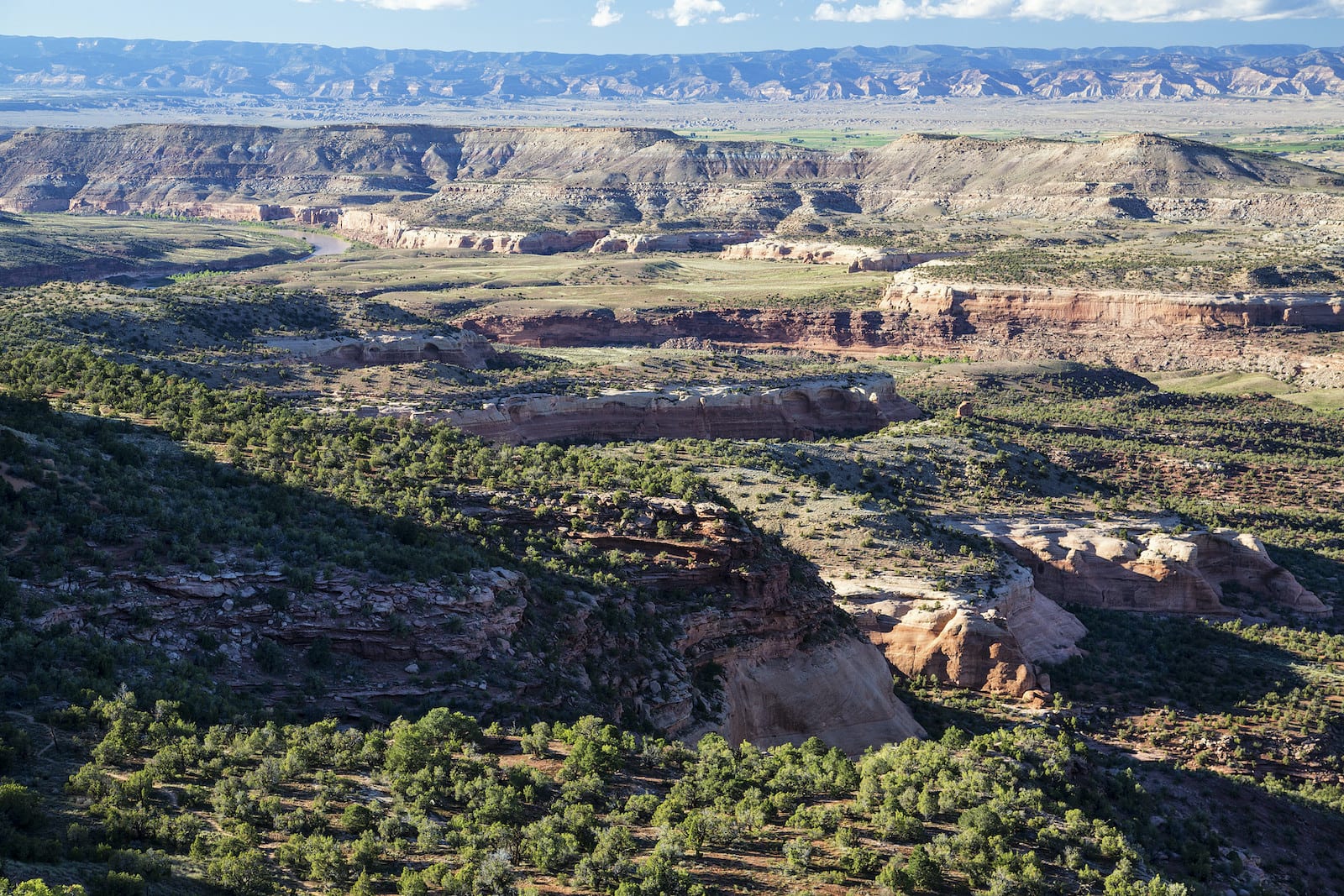 Hiking –
​Colorado National Monument has excellent trails, but no dogs are permitted.
McInnis Canyons is a national conservation area in town with scenic hiking trails for all skill levels.
Rattlesnake Canyon is a great hiking trail that features wondrous landscapes and views. One of the most photographed places on this trail is the Rainbow Arch.
Read about the hiking trails near Fruita and Grand Junction.
Water Sports – Imondi Wake Zone is a cable-operated water sports park, so you can enjoy towed water activities (think wakeboarding and waterskiing) without needing a boat! They also have Colorado's largest inflatable aqua park to explore on a warm day.
Accommodations
This section contains referral links. If you click through and take action, we may receive a commission, at no additional cost to you. 
La Quinta Inn & Suites – A clean, well-established chain hotel full of amenities including an indoor pool, business center, and a fitness center.
Comfort Inn & Suites – With simply designed and spacious rooms, an outdoor seating area, and quick access to Fruita's attractions, these suites are a great choice for any type of traveler.
Balanced Rock Inn – There are 22 rooms with double queen beds or a single king at this motel, and guests have noted how plush and comfortable they are. Each morning there is a warm complimentary breakfast as well.
Read about the best hotels in Fruita.
Dining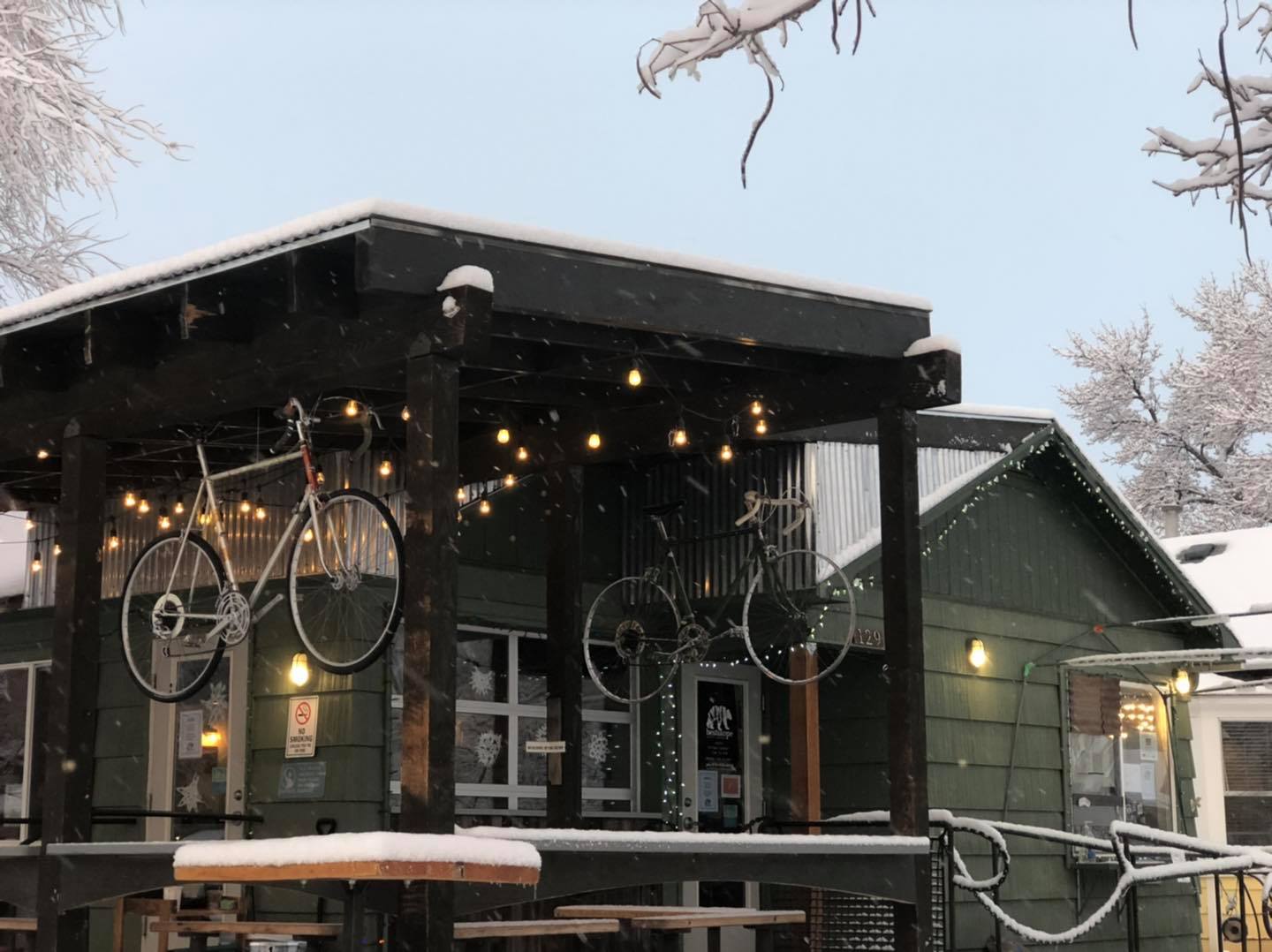 Strayhorn Grill – Opened in 2009, this restaurant is owned by cattle-raising families from Colorado and Texas. Whether you're looking for a place to have a casual drink or home-cooked ranch-raised beefy cuisine, the Strayhorn is the place to go.
Hot Tomato Pizza – A local favorite for thin-crust pizza and microbrews on tap. The vibes are funky, but the service is friendly and will make you want to come back!
Bestslope Coffee Company – Featuring local Colorado roasts, this specialty cafe offers world-class brewed coffee. They have an espresso bar, pour-over bar, cold brew, and everything in between! It's perfect for casual coffee drinkers and coffee geeks.
Special Events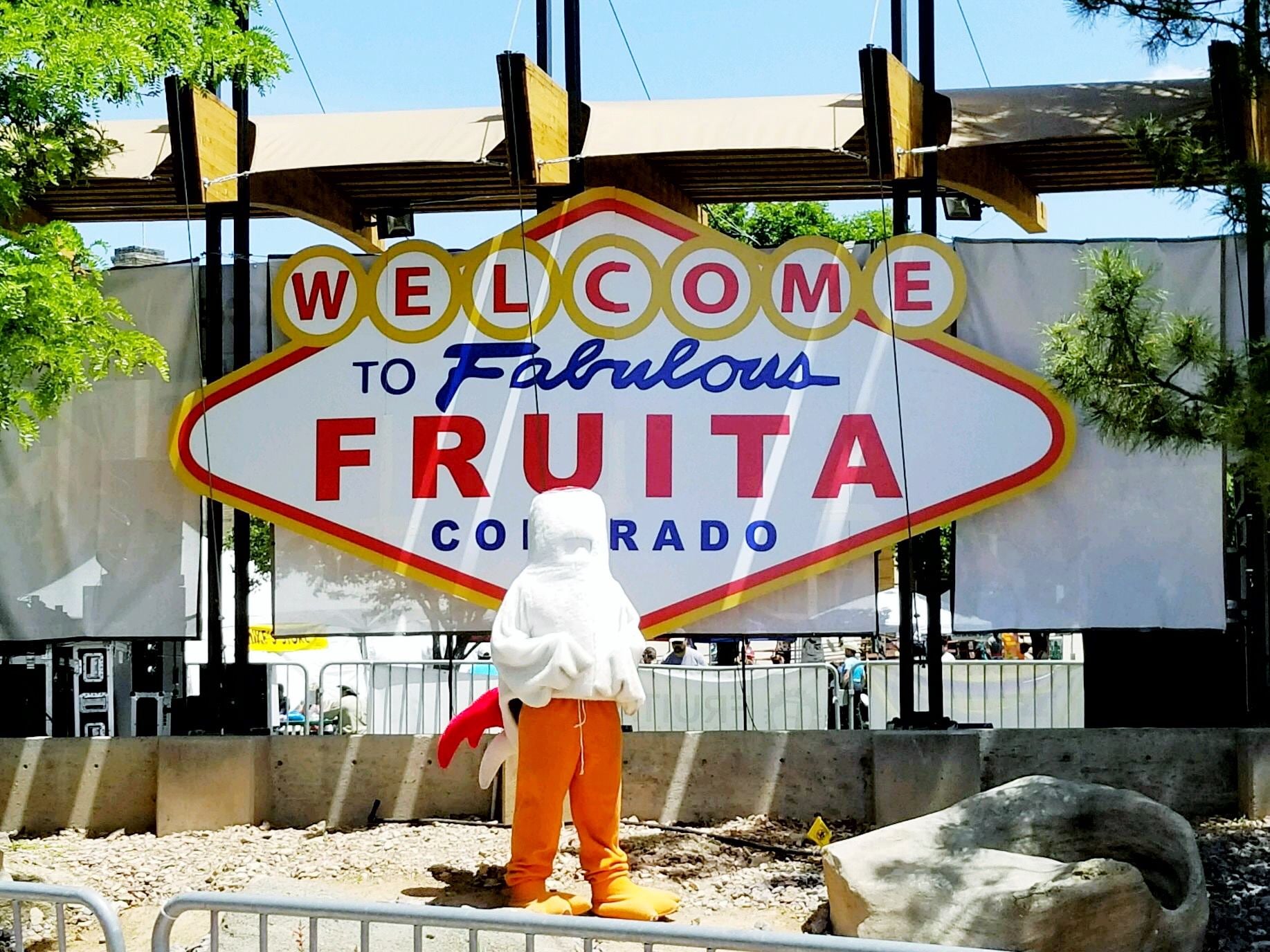 May – Fruita Fat Tire Festival – Three days of mountain biking festivities are scheduled annually for early May. Demo the latest high-tech bikes, attend expos, and unwind at the street parties.
May – Mike the Headless Chicken Festival – Plenty of eccentric events over two days honoring a late headless chicken named Mike. Highlights include a 5K race, disc golf tournament, poultry show, and car show. It's held in late May or early June.
Jun-Oct – Fruita Farmers Market – Every Saturday morning in Reed Park, find all of Fruita's best local produce vendors, food trucks, and crafters.
Sep – Fruita Fall Festival – This long-standing event (more than 100 years) features food trucks, vendors, live music, and plenty of art. It happens in late September, usually around the autumn equinox.
Activities near Fruita
Amusement:
Biking:
Federal Lands:
Go Karts:
Ice Skating:
Museums:
Public Parks:
Scenic Drives:
State Parks:
Towns:
Transportation:
Latest in Fruita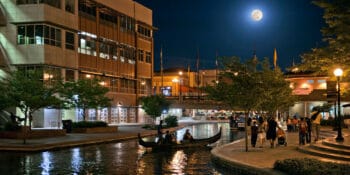 Fear not, there are still many great places to live in Colorado that are affordable. Broken…
View more Fruita articles