Rangely is a rural town located in the Great West region of Northwest Colorado. Downtown has several blocks of restaurants, shopping, and lodging to explore. It serves as a great home base for adventuring to Dinosaur National Monument.
The town is located on the Dinosaur Diamond Scenic and Historic Byway. A wide array of outdoor activities can be found close to town including golfing, fishing, hunting, and even a natural rock crawling park. Rangely sits at an elevation of 5,298′ in Rio Blanco County.
Rangely is also home to Colorado Northwestern Community College which offers programs such as aviation and dental hygiene. This school serves the surrounding community of 2,300 residents as well as other northwestern Coloradans.
History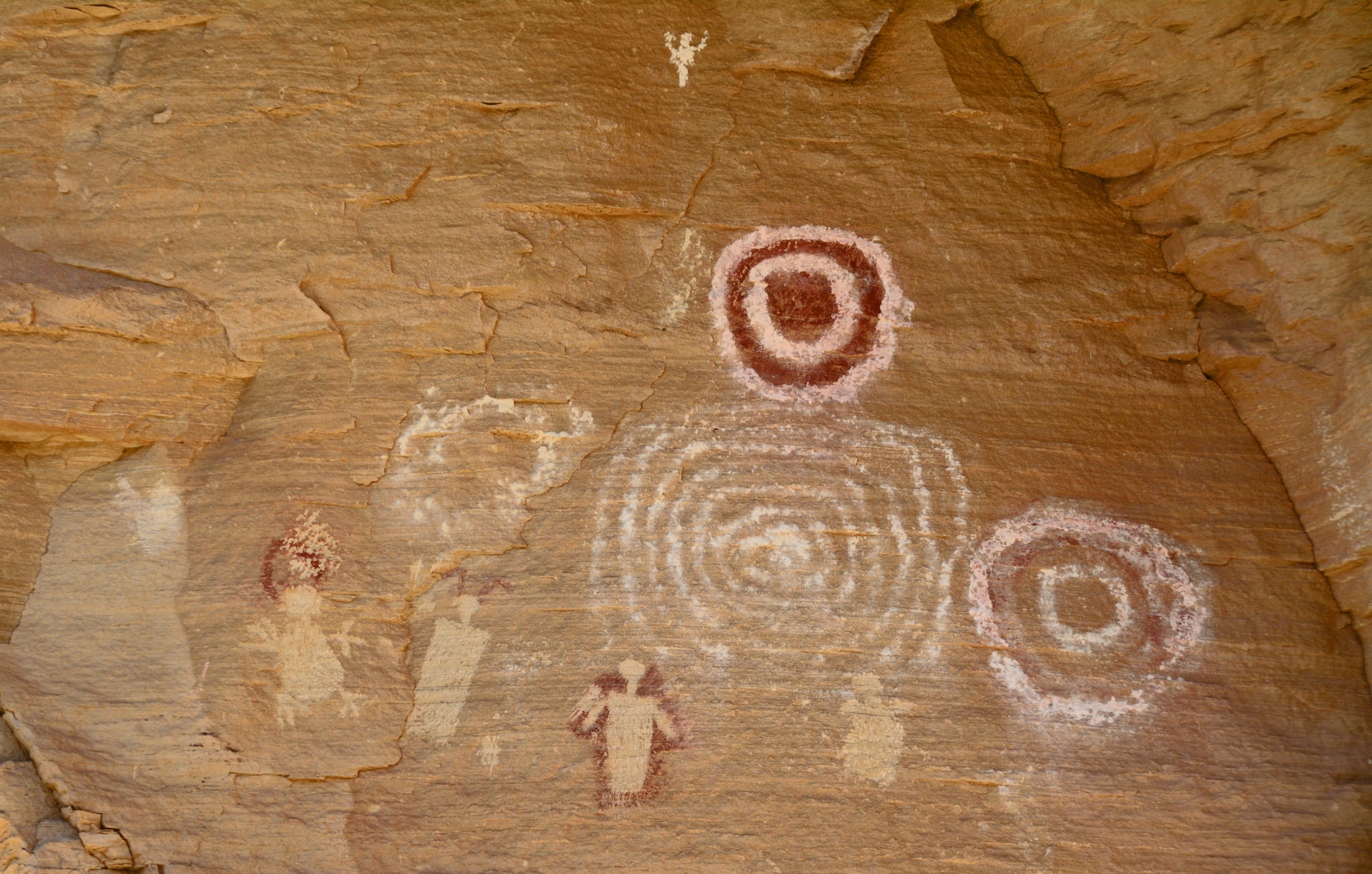 The earliest settlers of Rangely were the Ute and Fremont people who left behind pictographs and petroglyphs. These markings are part of the Canyon Pintado (meaning The Painted Canyon) National Historic District.
Oil was first observed in Rangely in the 1870s. Prior to that time, Native Americans used oil seeping out of the ground for medicinal purposes. The California Company, now Chevron, drilled 6,335 ft to a vast pocket of crude oil in the early 1930s. The well was the first deep oil well and was known as Raven A-1.
The largest oil field in the Rocky Mountains is still located close to the town of Rangely. Today, the town is surrounded by hundreds of miles of Bureau of Land Management property, which is full of OHV Trails and provides a great adventure for visitors.
Main Attractions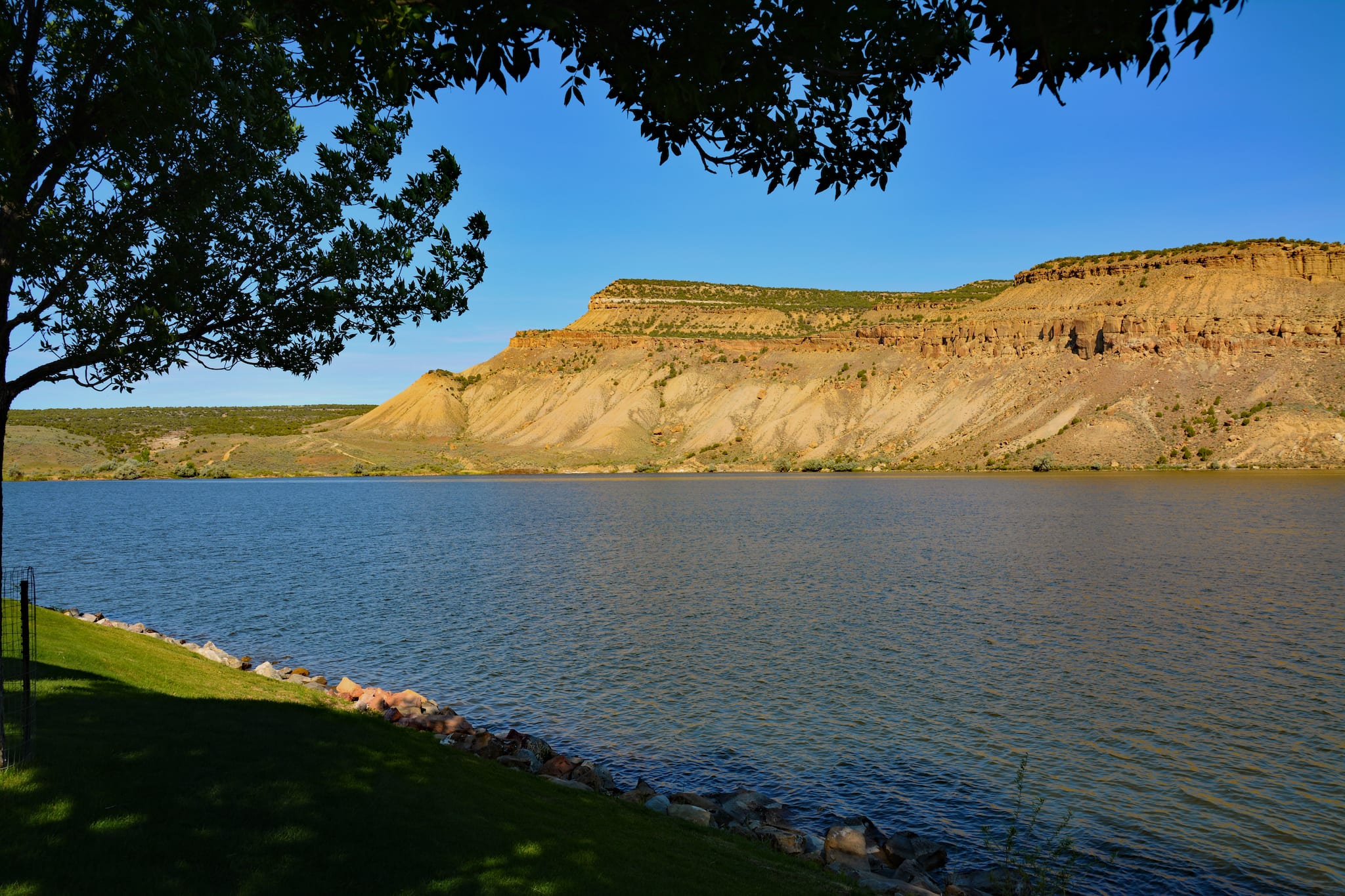 Dinosaur National Monument – Rangely is the closest town to Dinosaur with ample shopping and lodging. This large national monument stretches well into Utah. The Colorado side is noted for its amazing natural landmarks.
The TANK Center for the Sonic Arts – Located on the west end of town, this former railroad water-treatment facility has been repurposed as a concert venue. The slope of its foundation is bowed in, creating the perfect environment for acoustic resonance. It now houses the Center for Sonic Arts and a recording studio as well.
Canyon Pintado National Historic District – Contains the pictographs and petroglyphs left behind by the Ute and Fremont Cultures on over 16,000 acres of land. Its name comes for the Spanish phrase "Painted Canyon".
Cedar Ridges Golf Course – A beautiful 9-hole course located on top of one of the mesas in town. It has a variety of terrain suitable for novices up to golfing experts.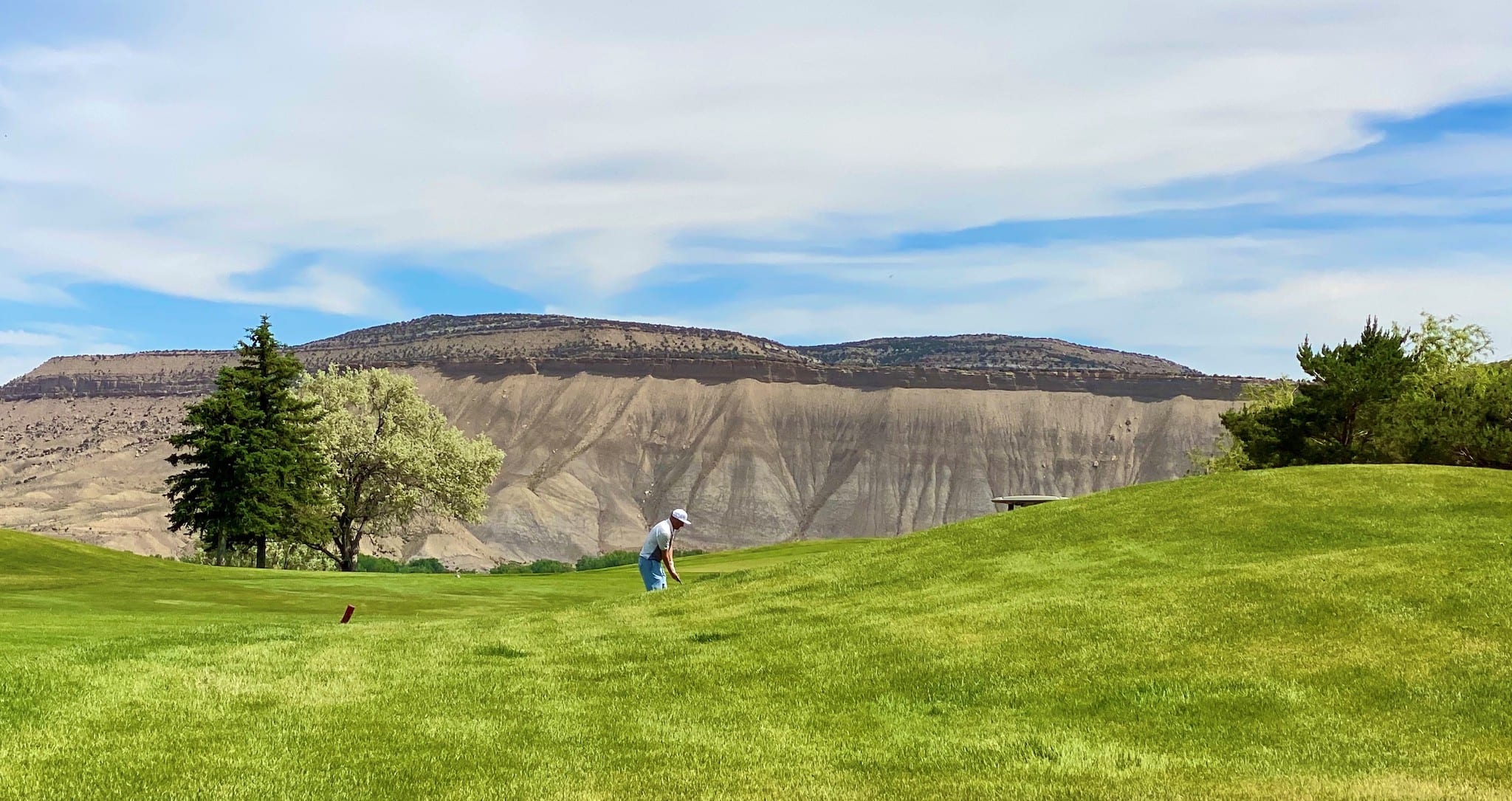 Rangely Automotive Museum – The collection includes rarely seen automobiles and motorcycles such as the 1912 Pierce Arrow Motorcycle, of which there are believed to only be 12 in existence. Come get up close and learn about many old vehicles.
Rangely Outdoor Museum – The Rangely Outdoor Museum houses a wide variety of extraordinary exhibits surrounding the history of Rangely. Current exhibits include collections from the native people of the area, oil drilling artifacts, and flora and fauna fossils.
Kenney Reservoir – Enjoy water sports galore for free at Kenney Reservoir every summer. It's located only 6 miles east of town on CO-64 and has picnic shelters, wildlife viewing areas, and designated swimming spots.
Dinosaur Diamond Scenic Byway – This 512-mile historic byway runs from Dinosaur, CO in the northwest corner of the state, south past Rangely to Fruita, before ending in Grand Junction. This year-round route passes over Douglass Pass and by Highline Lake State Park.
Recreation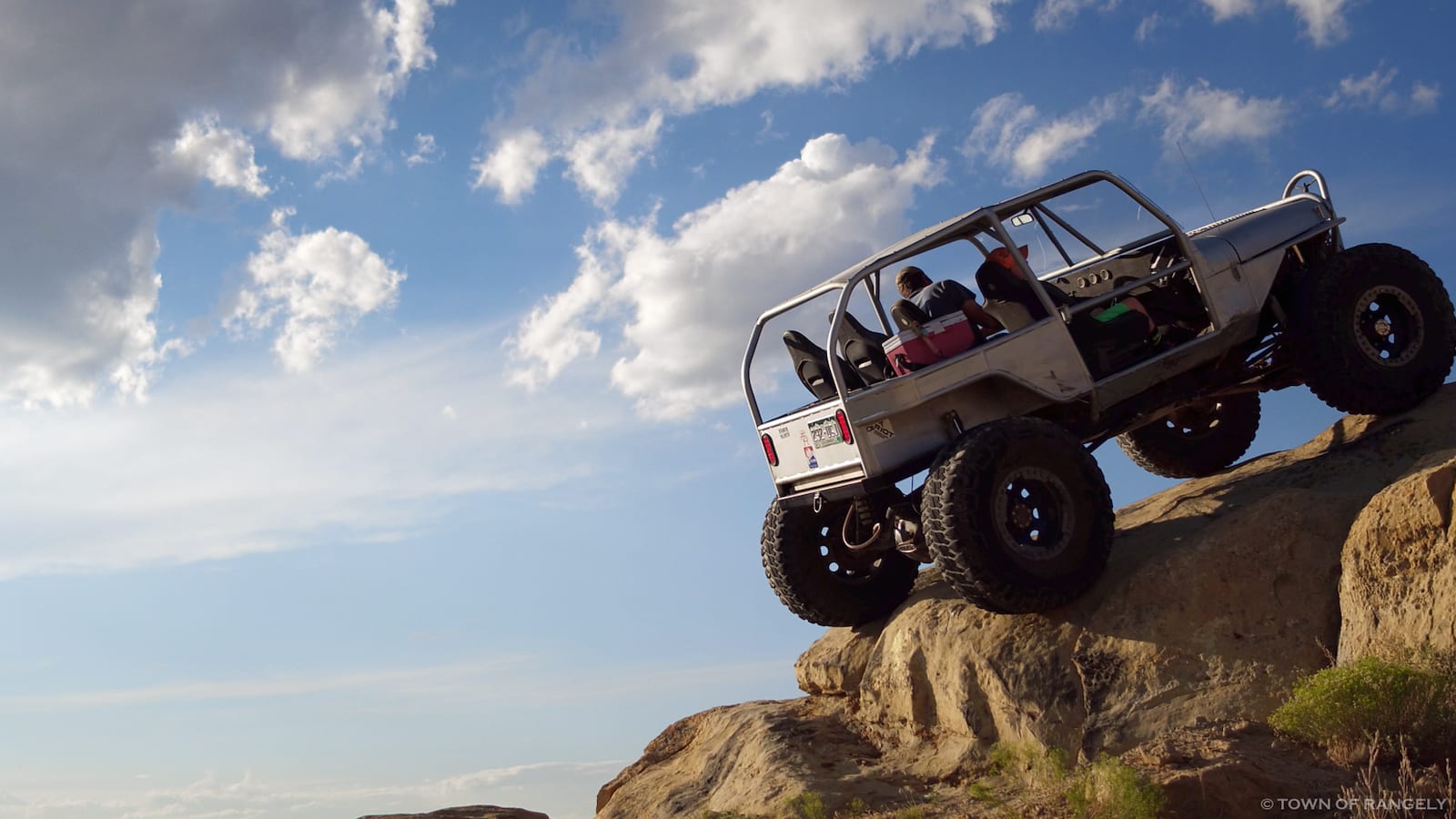 Camping –
Kenney Reservoir is located near the east entrance to town and has lakeside camping for tents and RV's.
Camper Park located at the east entrance to town as well and has RV as well as tent camping.
Buck N Bull RV Park is located near the east entrance to town.
Silver Sage RV Park is located in the center of town on Main Street and is surrounded with many acres of BLM land.
Read about the camping near Rangely and Dinosaur.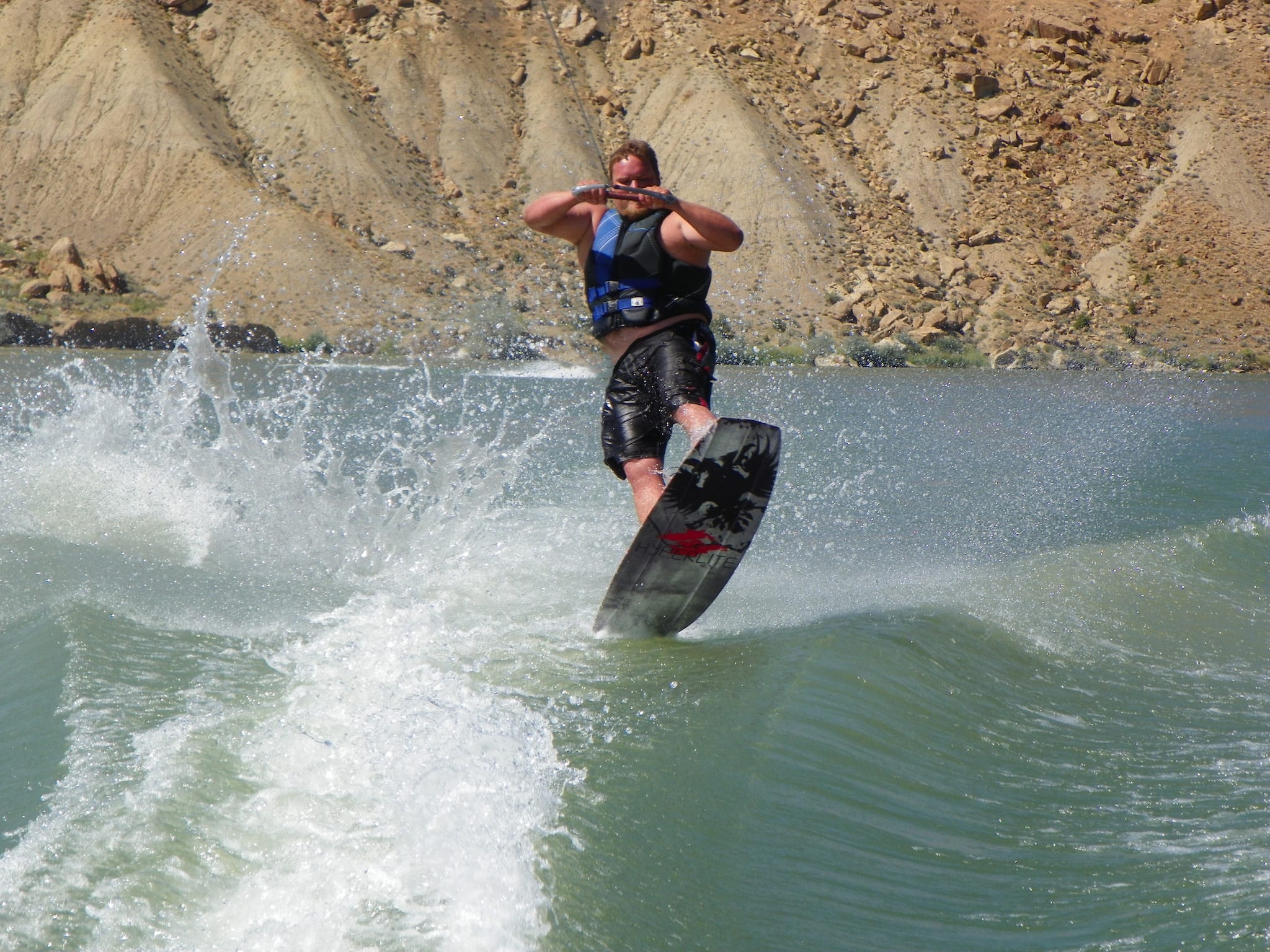 Fishing –
Kenney Reservoir provides fishing for catfish, black crappie and common carp as well as boating and cliff jumping.
The White River flows around the Town of Rangely and provides fishing and lazy river floating as well as kayaking.
Camper Park has great fishing ponds which are stocked yearly with rainbow trout.
Hiking – Head 20 minutes up CO-64 to Dinosaur National Monument for great hiking in a unique terrain. Fan favorite hikes on the Colorado side of the park include Plug Hat Butte and Bull Canyon Rim trails.
Accommodations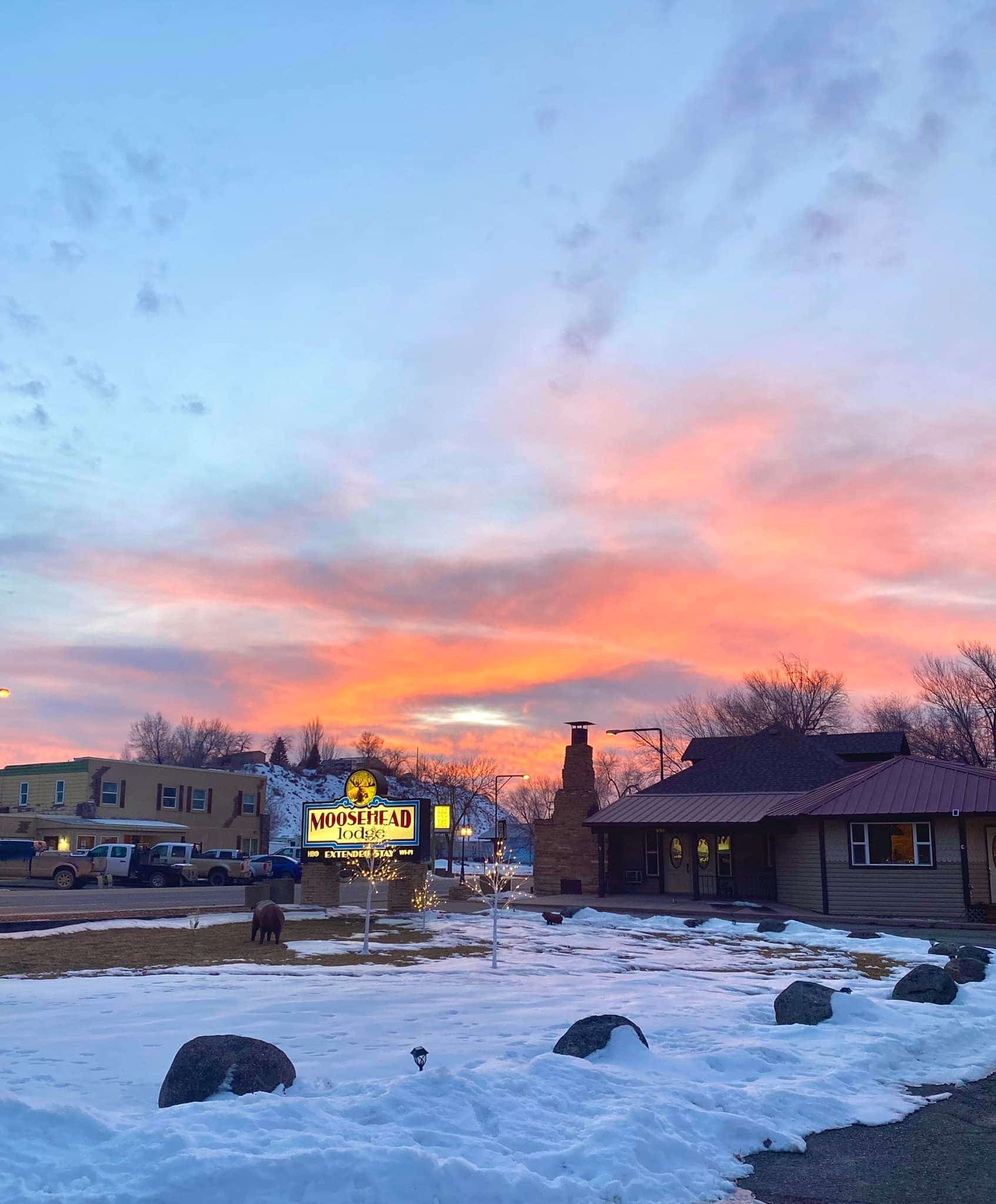 This section contains referral links. If you click through and take action, we may receive a commission, at no additional cost to you. 
Blue Mountain Inn & Suites – These cozy rooms are stocked with toiletries, plush robes, and even free wifi. They have pet-friendly options and extended stay deals as well.
Moosehead Lodge – Located right on Main St., Moose Lodge has everything you need for a comfortable stay. Each cabin has a kitchenette and mountain-inspired decor.
Read about the best hotels in Rangely.
Dining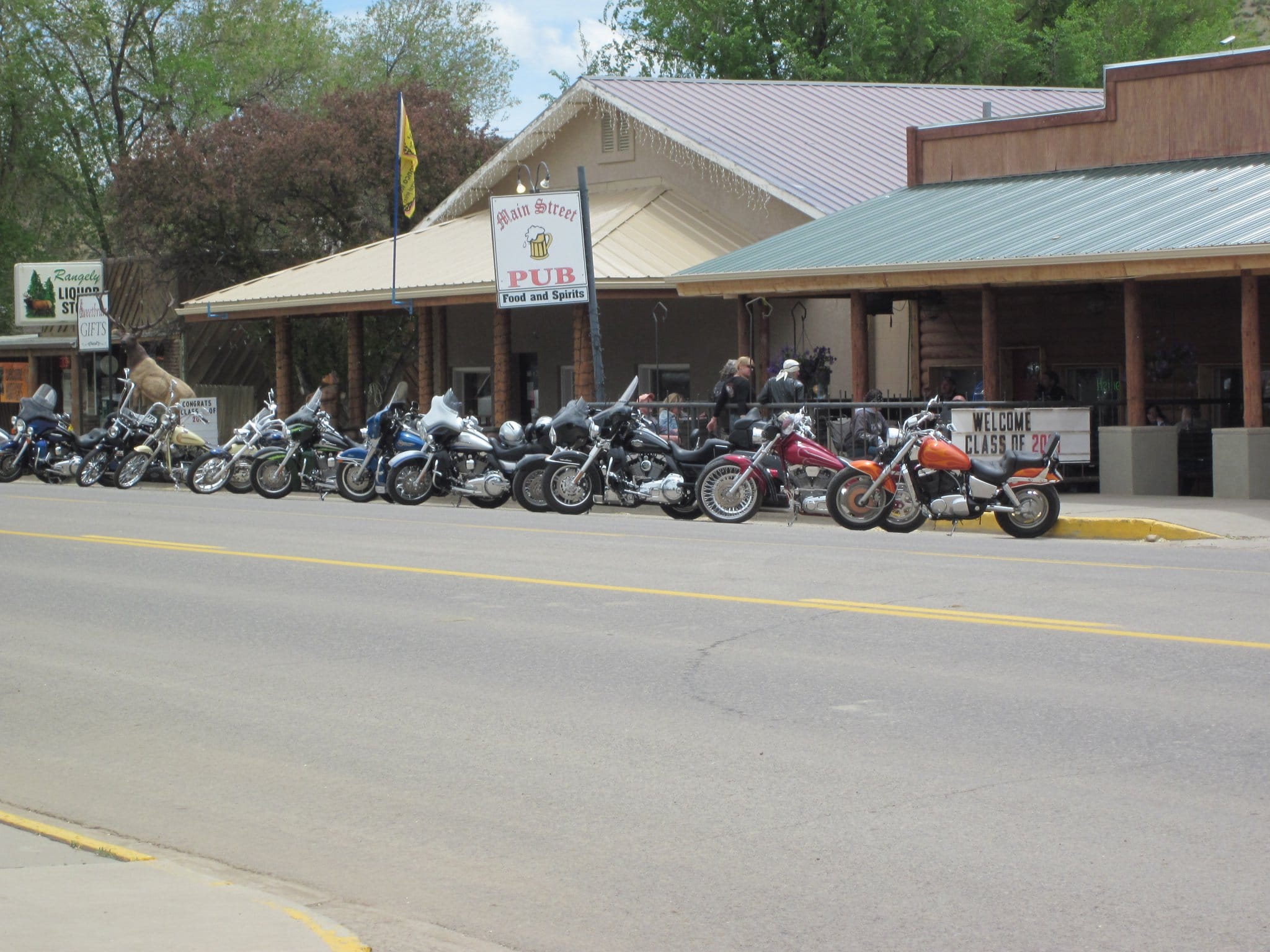 California Wok – Classic spot to grab Chinese food, the service here is quick and the dishes are delicious.
El Agave Mexican Restaurant – A great place to order any of your favorite authentic Mexican meals. They also have a large margarita menu.
Giovanni's Italian Grill –  Laid-back local eatery with a full menu of Italian options.
Main Street Pub – Stop by for some drinks and pub fare at this Rangely staple.
Special Events
Feb – Crab Crack – All you can eat crab event on Valentine's Day.
Apr – ROAR – Each year, OHV riders in Rangely obtain a special permit to free ride through the surrounding land. The 3 day festival also includes a shrimp boil, meet n' greet, guided rides, and an expo.
Jun – Rangely Canyon Pintado Hill Climb Race – This event is organized by the Colorado Hill Climb Association (CHCA) which was founded in 1971 to promote "hill climb" racing in Colorado and surrounding states.
Jul – Fourth of July Celebration – A great celebration with a festival, parade and fireworks over Kenney Reservoir. The best fireworks in the state!
Jul – Rally Colorado – Held each year in Rangely, watch (or join in on the fun) as rally car drivers compete on over 135 miles of dirt track.
Sep – SeptemberFest – A unique event featuring live music, food trucks and vendors held each year in Elks Park. The annual car show is held simultaneously in the same place as well as a Sea Plane Splash in Kenney Reservoir.
Oct – Oktoberfest – Celebrate fall with live music, beer gardens, a haunted house, hayrides, food trucks and vendors.
Nov – Rangely Polar Plunge – Held by the Special Olympics each year at Kenney Reservoir, grab your swimsuit and take a dip into the freezing water.
Dec – ChristmasFest – Yearly festival complete with a visit from Santa, craft and food vendors, and everything you need to get in the holiday spirit.
Visit the town's official website for more information about events. Or follow along on their social media accounts:
Activities near Rangely
Federal Lands:
Off-Highway Vehicles:
Public Parks:
Scenic Drives:
Towns:
Latest in Rangely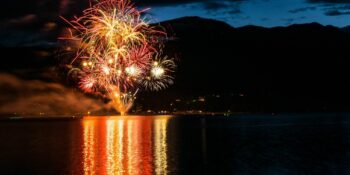 Celebrate the 247th anniversary of our nation's birthday with these 4th of July fireworks displays in…