The Dinosaur Diamond is a multi-state national scenic byway that can be accessed both from Colorado (through 139 and 64) and Utah (through I-70, US 40, US 191, and Utah 128). Colorado's section is called the Dinosaur Diamond Scenic and Historic Byway, while the longer one in Utah is called the Dinosaur Diamond Prehistoric Highway.
Its total loop distance is about 486 miles (including CO and UT) and would best take at least 2 to 3 days to complete. The byway typically starts in Grand Junction, Colorado which will travel west (clockwise) or north (counterclockwise) and pass through several Utah or a few Colorado towns, respectively, to be able to complete the entire loop.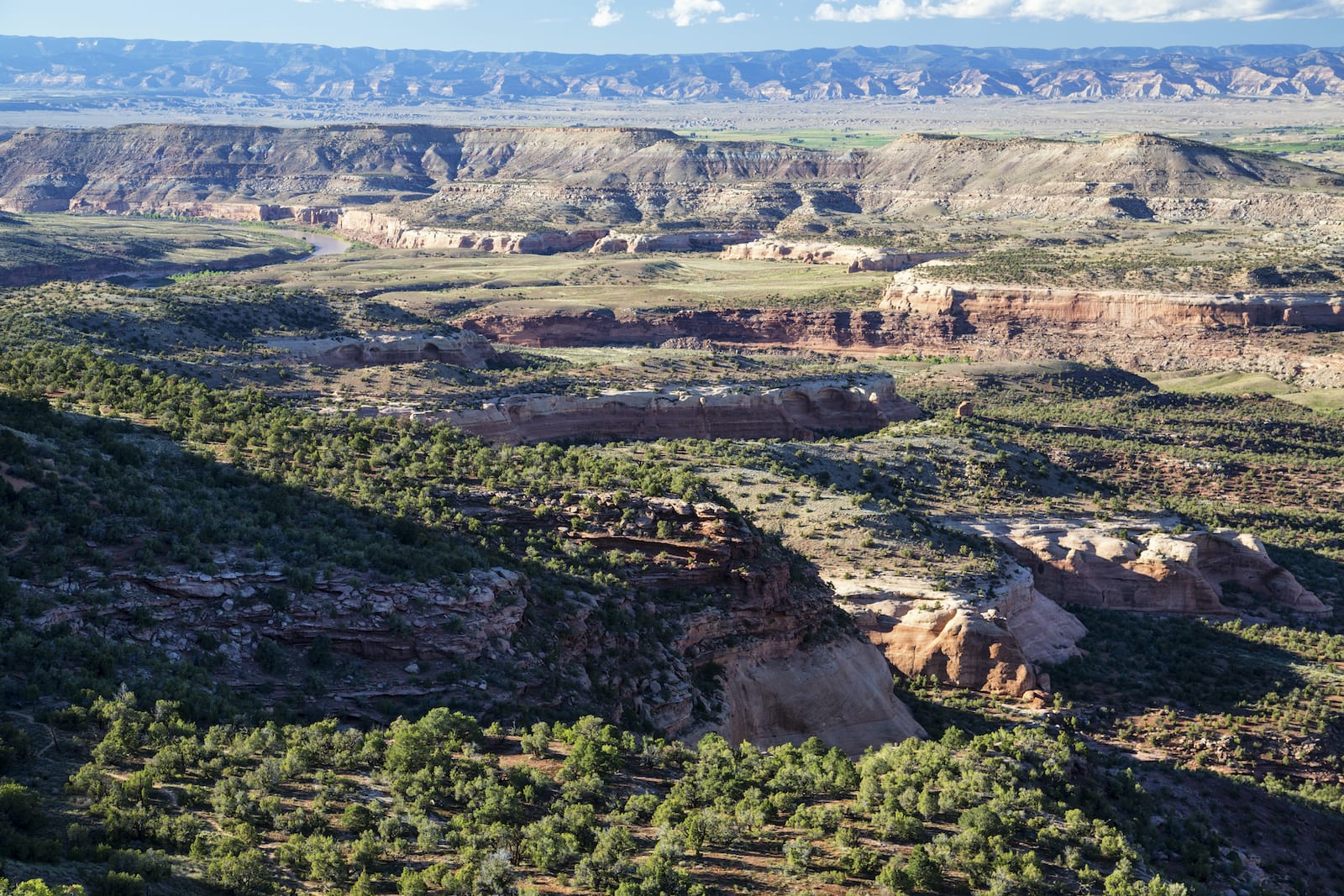 You can start in Grand Junction and head west to Fruita. From Fruita, take CO-139 over Douglas Pass north past Rangely to Dinosaur. Then proceed west to Utah and circle back.
Activities on Dinosaur Diamond Byway
This scenic byway offers breathtaking geological formations and amazing spectacles of dinosaur remains both in excavation sites and those that have already been preserved in museums.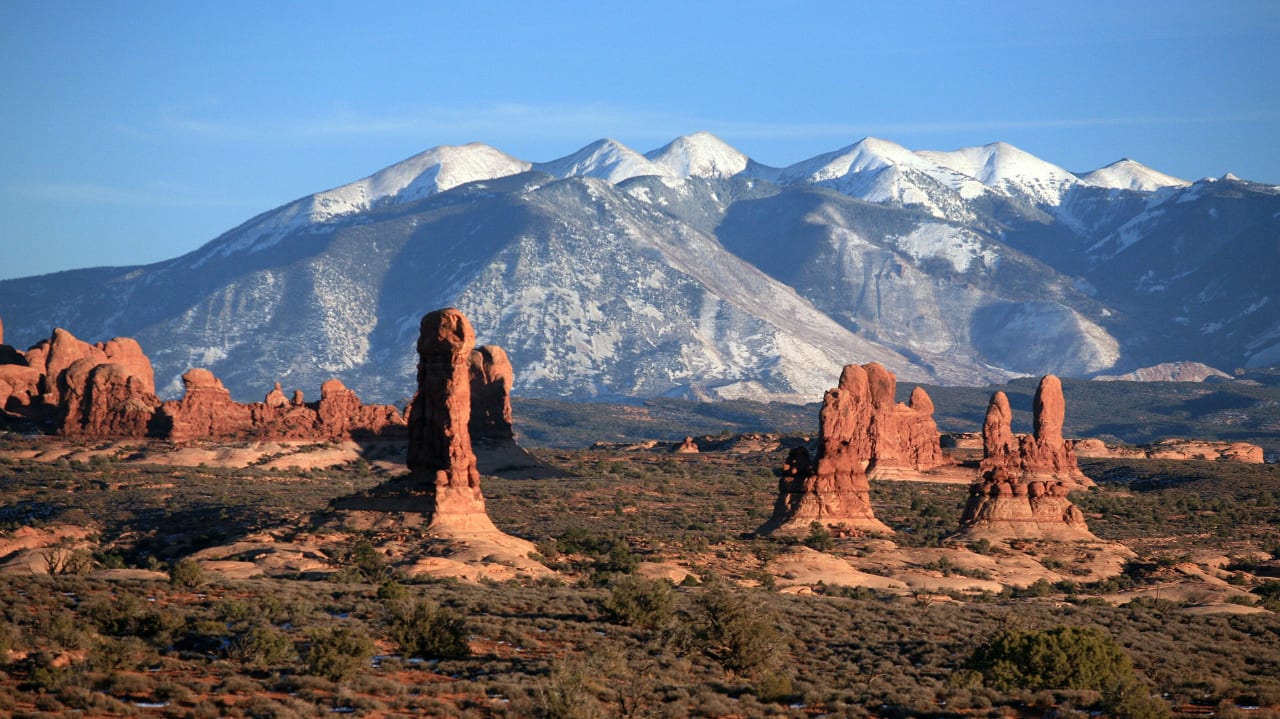 Archaeological Sites – The Canyon Pintado National Historic District is located just south of Rangely, where about 50 archaeological sites, 7 of which (along Highway 139) have been marked, can be found. It features petroglyphs and pictographs that have been carved on sandstone walls by prehistoric people who inhabited the area for about 11000 years.
The Colorado National Monument in Grand Junction also features petroglyphs and pictographs, which were drawn on some of the densest rocks one could ever see. These rock arts have been in existence for more than 1000 years already. North in Dinosaur and Eastern Utah, visit the Dinosaur National Monument.
Museums – Some key places of interest to visit are the Dinosaur Journey Museum in the city of Fruita, which will surely create wonders as you see how prehistoric bones are being discovered. The Museum of Western Colorado, also found in Fruita, is where dug up bones are being preserved and displayed for posterity.
Outdoor Recreation – The byway is most enjoyable from spring through fall, as some roads are impassable during winter. Outdoor activities that can be enjoyed along the way are biking, hiking, and some river activities like rafting and fishing, through the nearby Colorado River in Grand Junction or Fruita's Highline Lake.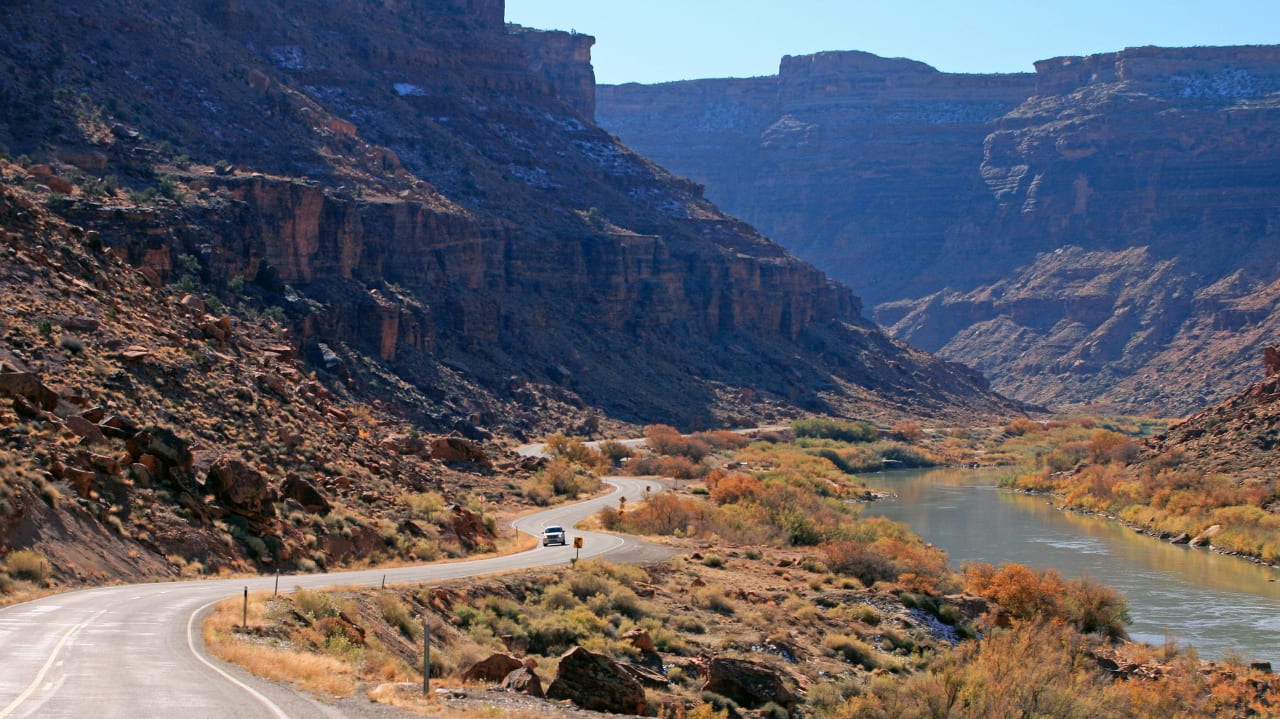 Details
Passes through:
Season: Year-round
Length: 134 miles (486 miles total with Colorado and Utah)
Roads: 2WD
Map: Dinosaur Diamond Byway (png)
Website: codot.gov/…
Latest in Dinosaur Diamond Byway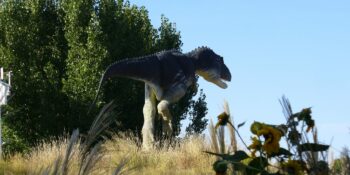 Historically, most people envision Colorado as the Wild West with tales of cowboys, gunslingers, outlaws, and…