Canyon Pintado National Historic District is a 15-mile stretch of federally-owned public land along the Dinosaur Diamond National Scenic Byway that runs from Utah to Colorado. Along this scenic route of Colorado's Highway 139, you'll find ancient rock art dating from 1200 to 1881 A.D. that is accessible from several maintained turnouts or short hiking trails.
History
In 1776, Fathers Dominguez and Escalante traveled through the Douglas Creek Valley and were amazed by the centuries-old rock art painted by the Ute and Fremont Indians who were native to the area. They noted it in their journals and named the land Canyon Pintado, which is Spanish for "Painted Canyon."
Today, the Canyon Pintado National Historic District comprises over 16,000 acres sponsored in a joint effort by the Bureau of Land Management and the town of Rangely, Colorado. Harsh weather conditions and vandals have slowly eroded the rock art, though the sites listed here remain largely intact.
The Historic District includes the South Orientation Site as well as several other recreation sites that are both fully and partially developed. All sites are open to visitors and provide varying levels of amenities.
What to Expect
Many of the rock art paintings are visible from your car. You can drive by them without ever stepping foot outside your vehicle. For those who want a closer look or are interested in seeing the rock art that lies beyond the highway, pull into one of the 8 clearly marked recreation sites. A good place to begin is the South Orientation Site, which includes bathrooms, informational kiosks, and picnic areas.
For adventurers interested in hiking the area and exploring some of the sites not as easily accessible by car, come prepared. Though none of the trails leading to the rock art paintings are particularly far, there are no guided tours.
Whether you opt for a car ride or a new hiking adventure, remember to look out for:
Informational kiosks
Recreation Site markers
Picnic areas at select sites
Lots of sun—bring sunblock
Bugs and snakes—wear boots
Portable toilets and restrooms available at select sites
Sites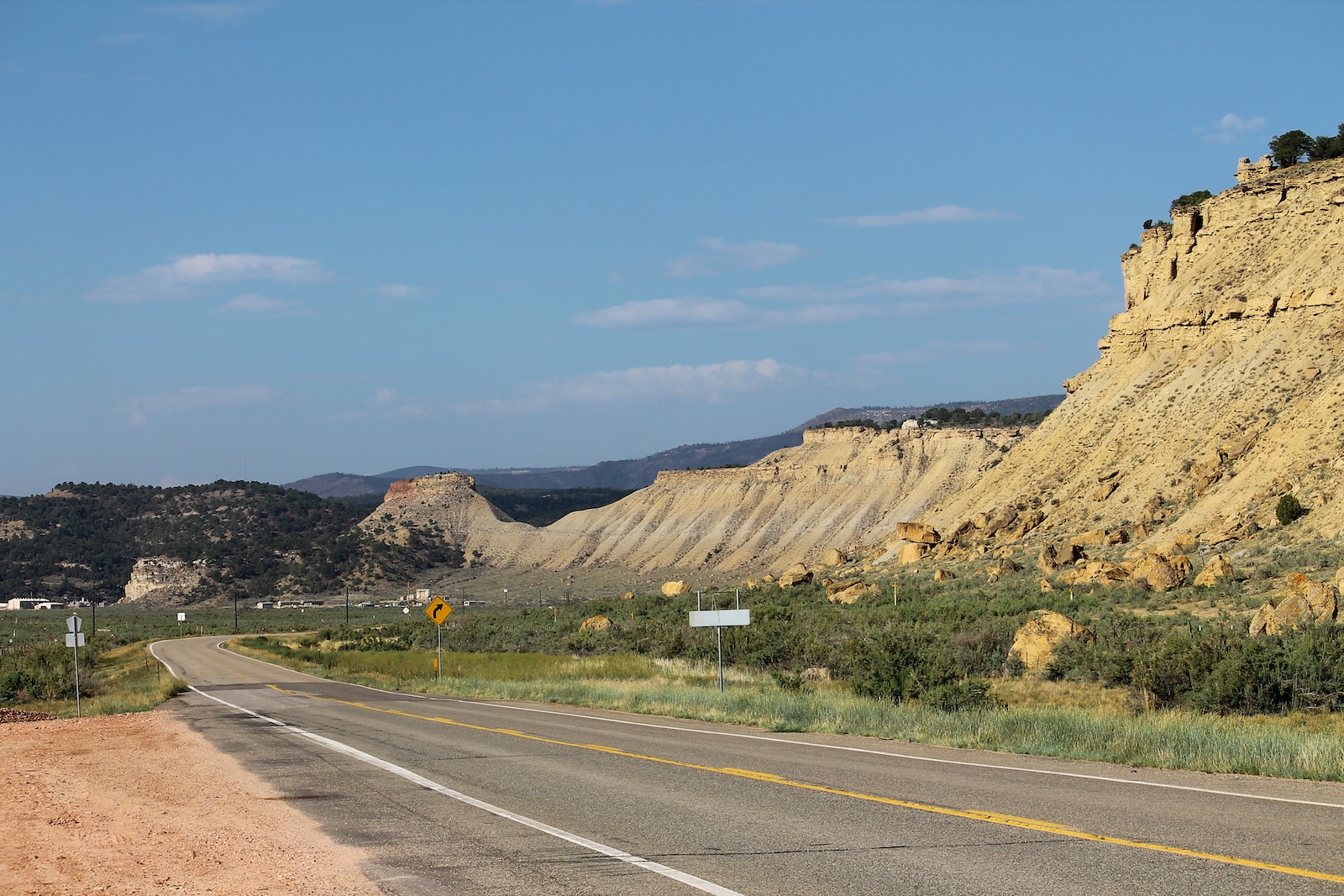 Discover Fremont and Ute petroglyphs and pictographs all along the byway and its trails. Many sites have signposts explaining their historical significance. There are 8 marked recreational sites along the highway with trails leading to 16 rock art sites in all. The most popular include:
Waving Hands—Fremont Indian art that resembles a pair of hands waving at visitors.
Kokopelli—Named after the Hopi flute player who symbolizes fertility.
White Birds—Requires a short hike uphill to view the ancient drawings.
Cow Canyon—More modern Ute drawing of a pistol.
State Bridge—Both Ute and Fremont Indian petroglyphs are showcased here.
East Four-Mile Draw—A large site featuring multiple panels.
Lookout Point—An ancient calendar carved in sandstone.
Other sites you'll discover along the route include rock art as well as the remains of an early homestead.
Mellen Hill
Reservoir
Ute Horse
Hoodoo
Camel Ridge
Keely's Homestead
Shield
Freemont Ridge
Crook's Brand
Carrot Man
Getting There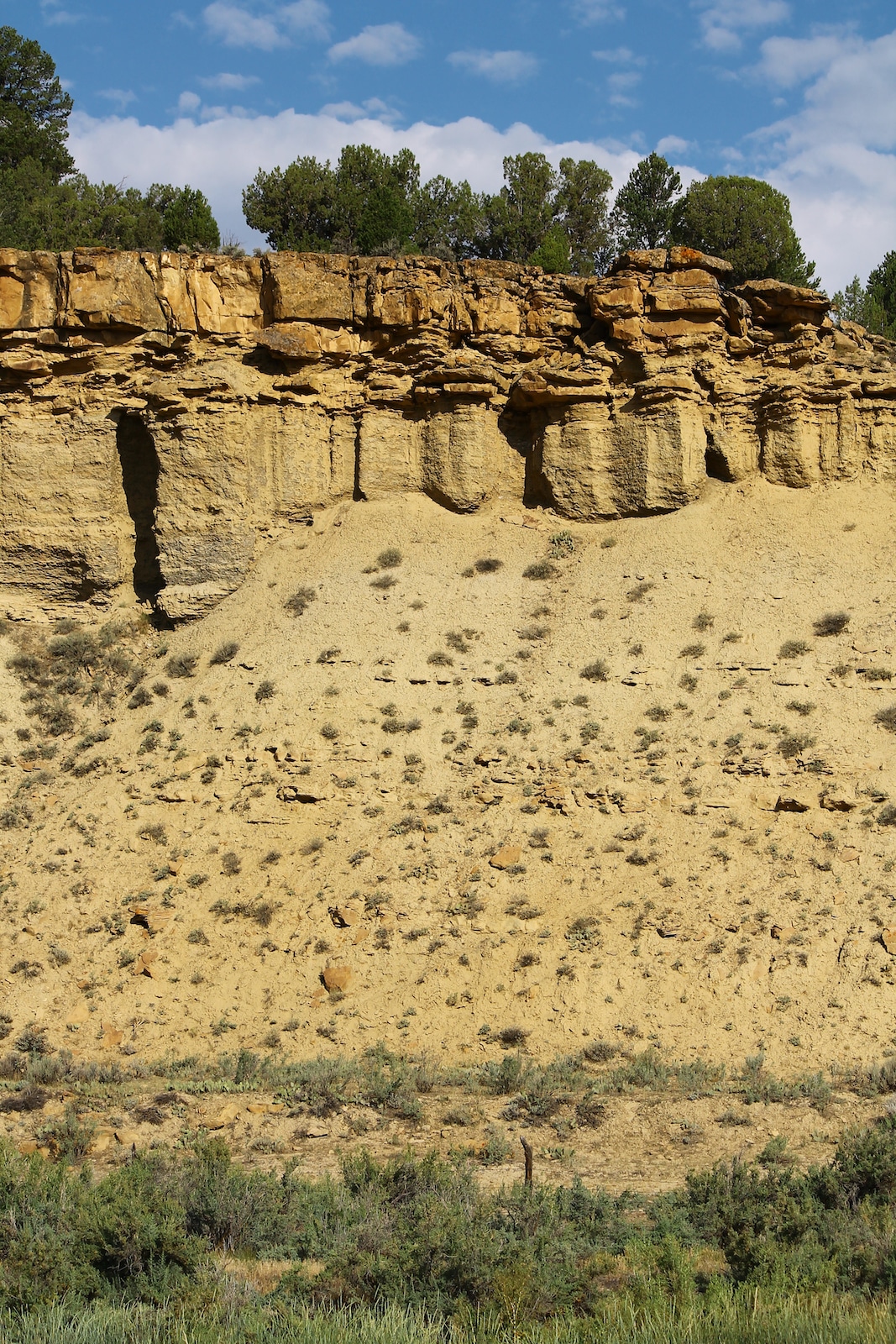 The Canyon Pintado National Historic District is located along a 15-mile stretch of U.S. Highway 139 about 53 miles north of Loma, Colorado, and 20 miles south of Rangely, Colorado.
The rock art is visible from select recreational stops along Highway 139, which is the most popular route, as well as the less-traveled Dragon Trail Road, which is passable by car and leads to some breathtaking views.
If traveling along Highway 139, keep an eye out for the Bureau of Land Management's signposts that direct visitors towards each Recreation Site, where hiking trails are easily accessible. Most trails are family-friendly and open to all skill levels, though some take a bit more agility to reach the rock cliffs or caves where the rock art is found.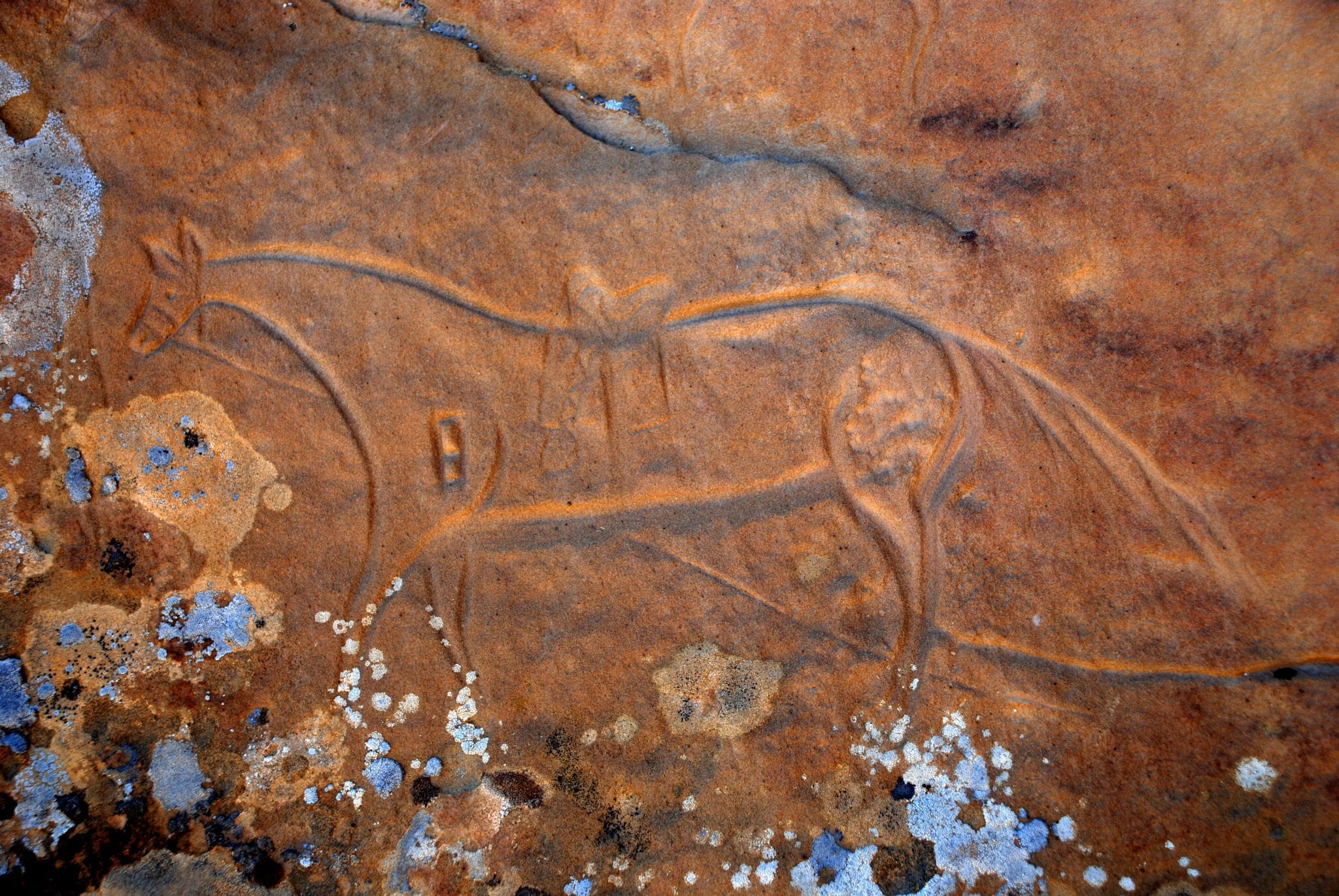 Details
Address: 48016-48698 CO-139, Rangely, CO 81648
Phone: 970-878-3800
Season: Year-round
Website: blm.gov/visit/canyon-pintado-national-historic-district