Grand Junction is the biggest city in western Colorado, with a population of around 62,218 as of 2020. It's situated in the Grand Valley, a region full of strikingly contrasting landscapes.
There's amazing outdoor recreation and landmarks in every direction. Sweeping sandstones sit just west of town in the dry canyonlands of the Colorado National Monument. Located to the east is Grand Mesa, a gigantic flattop mountain full of forests and alpine lakes.
The town sits at an elevation of 4,593 on Colorado's western slope within Mesa County. It was officially incorporated on July 22, 1882. There's a large historic downtown area full of shopping and dining and easy access to many outdoor activities.
History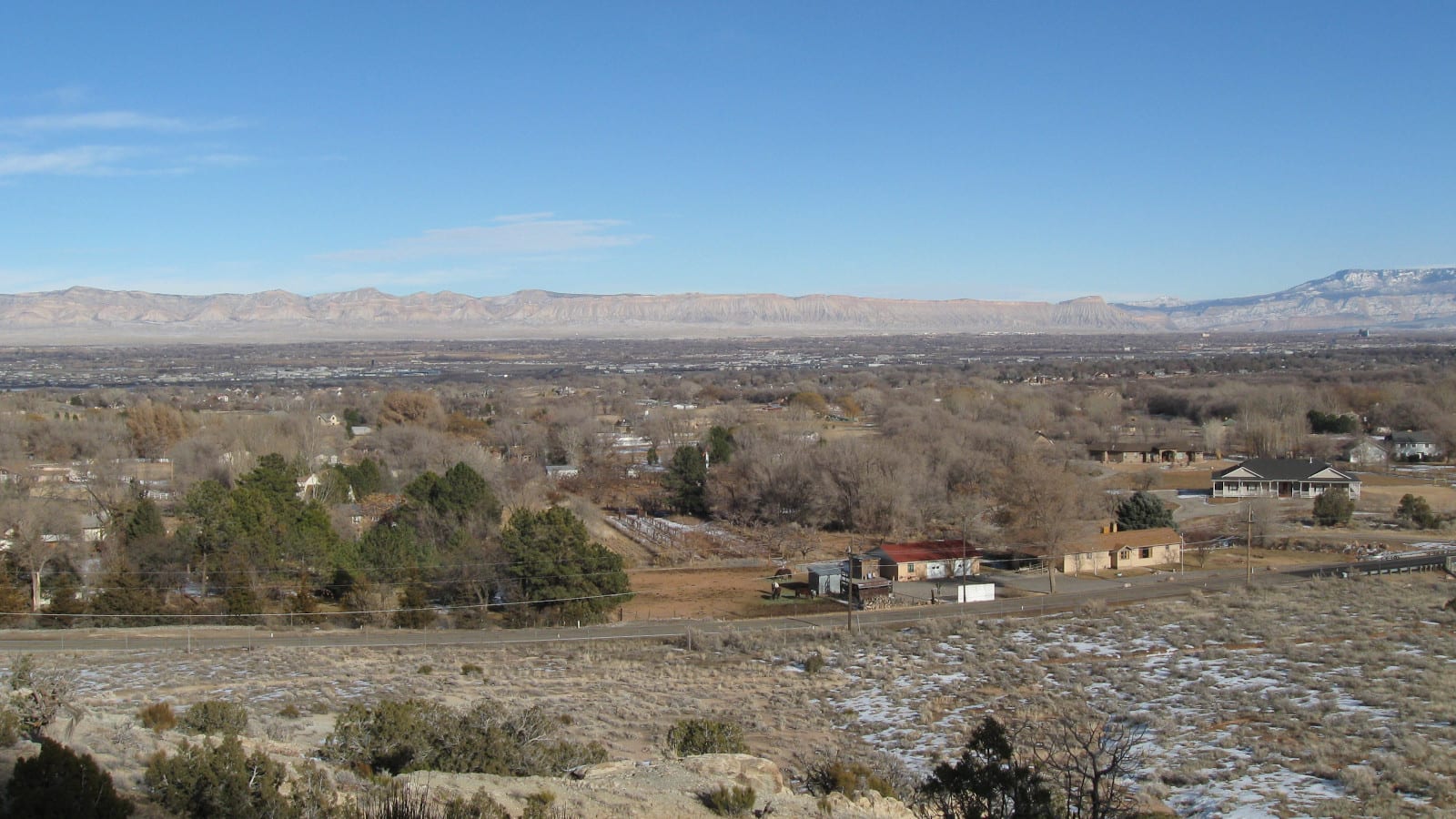 The land of Grand Junction originally belonged to the Ute tribe, who were eventually moved to Utah. The area then came under the ownership of the Kingdom of Spain. The Mexican and Spanish soldiers prodded around the land in hopes of striking gold but were never successful.
A townsite was claimed in 1881 and was aptly named Ute before it was changed to West Denver and finally, Grand Junction. This name was chosen because the town sits at the intersection, or junction, of two major rivers: the Colorado and the Gunnison. It only took 2 years of growth for Grand Junction to be chosen as the county seat for Mesa County.
Today, Grand Junction remains the largest town in the county and is surrounded by other incorporated, prospering towns. Colorado Mesa University was constructed and serves as a great place in southwestern Colorado to obtain higher education. Other important sectors of the economy include manufacturing, agriculture, and tourism.
Main Attractions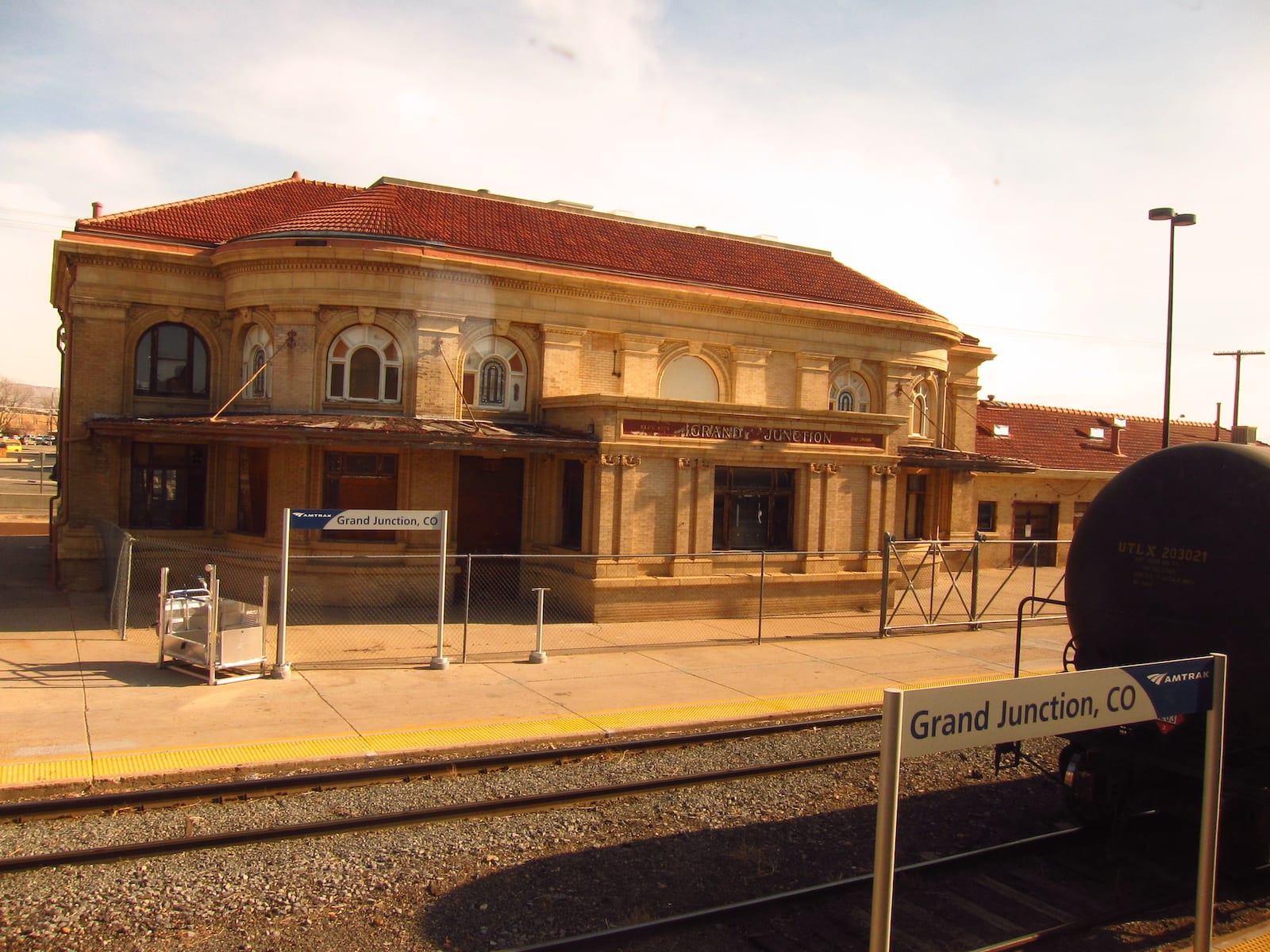 Amtrak Train – What do you do when you arrive in Grand Junction? You get on a train heading out of a Grand Junction…just joking. This convenient national rail line connects GJ with the popular tourist destinations of Glenwood Springs, Granby, and Denver to the east. It continues east from Colorado to Chicago where it finishes. To the west, it goes to California.
Colorado National Monument – Enjoy hiking, biking, and sightseeing in this breathtaking location. Colorado National Monument is one of the state's most striking natural landmarks. Drive along the scenic auto tour route from Grand Junction to Fruita.
Grand Mesa – At fifty miles wide, it's the largest flattop mountain in the world. A scenic byway connects the town of Mesa with Cedaredge, to the south.
Wine and Vineyards – The Western Slope is home to an array of excellent wineries. Spend part of your day strolling through vineyards and enjoy daily free wine tastings.
Read about the top things to do in Grand Junction.
Recreation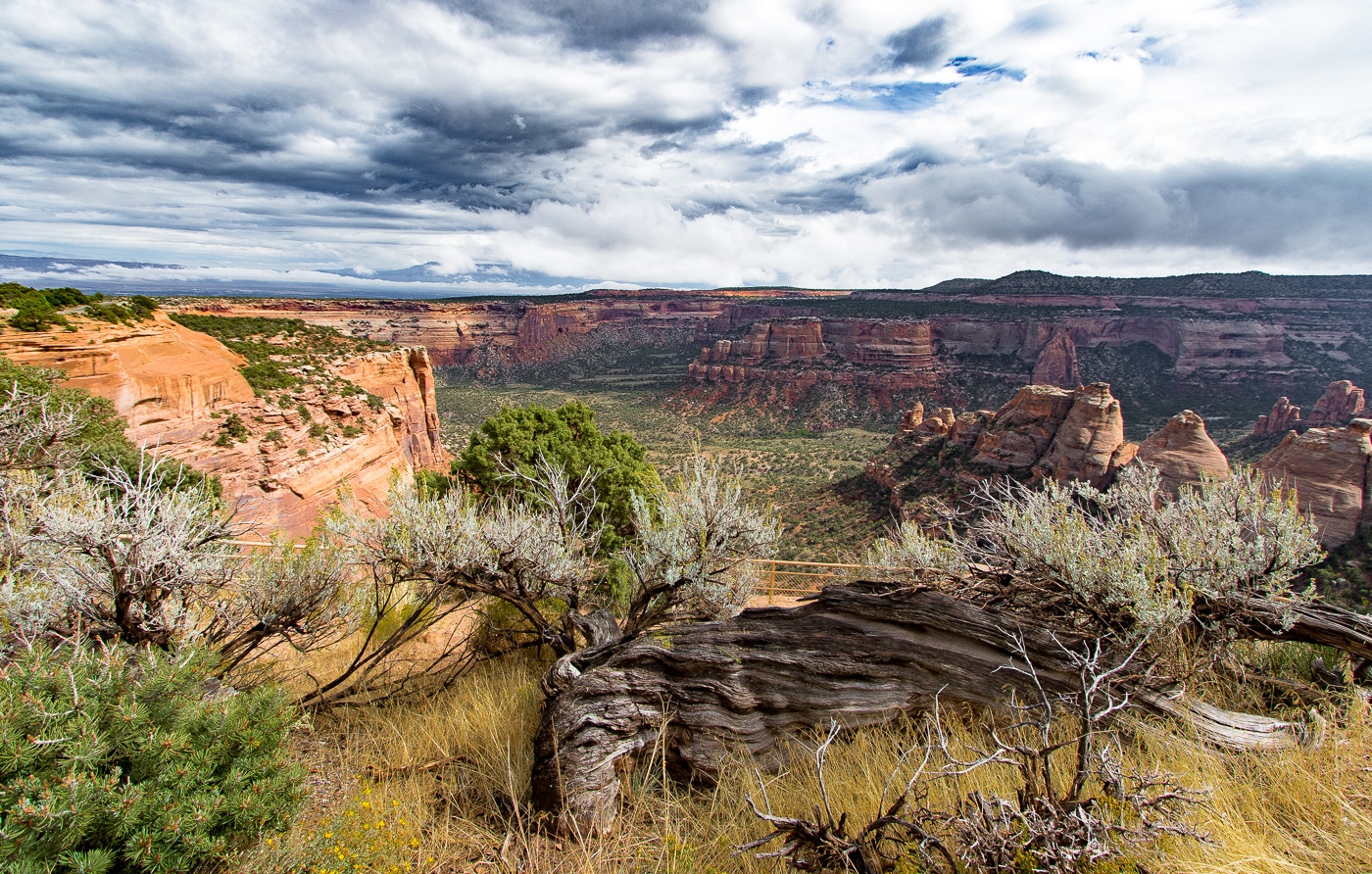 Biking – Lunch Loop Bike Park is located behind downtown near the entrance to the CNM. There are several single-lane dirt trails in the surrounding areas of Grand Junction in addition to the bike park.
Camping –
Colorado National Monument offers a well-maintained campground near the western entrance and Saddlehorn Visitor Center. There are also backcountry permits available for overnight backpacking trips.
Nearby Colorado River State Park has campgrounds, one in Fruita and the other in Palisade.
Read about the camping near Grand Junction and Fruita.
Fishing –
Hiking –
There are lots of trails in the Colorado National Monument, although pets are not permitted anywhere except on paved surfaces. You'll find a variety of trails, ranging in difficulty for any level hiker.
Liberty Cap trailhead is a local favorite and totals about 3 miles roundtrip. The peak is a perfect place to watch the sunset (or sunrise) with panoramic views of the town and surrounding landscape.
Read about the hiking trails near Fruita and Grand Junction.
Accommodations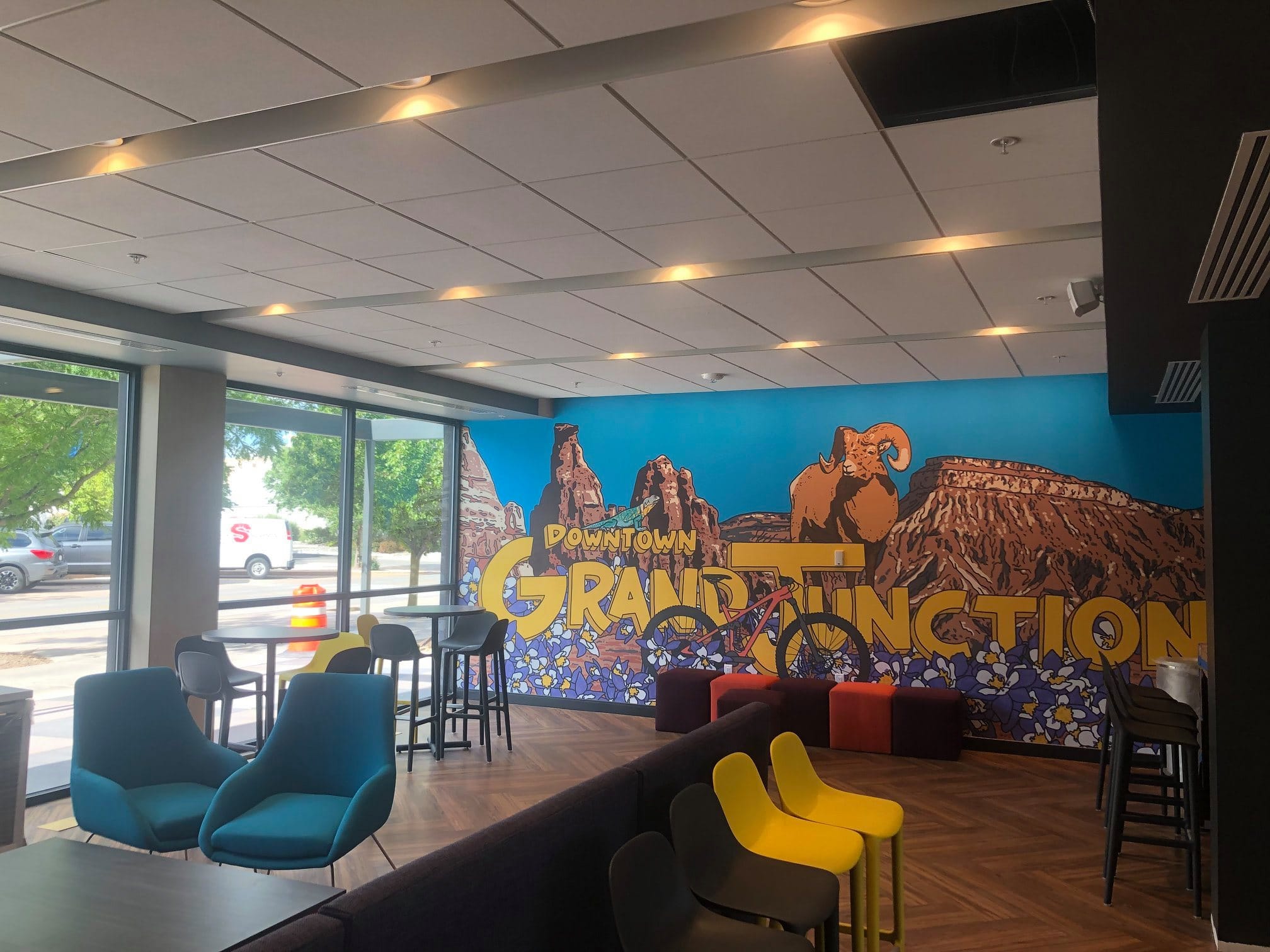 This section contains referral links. If you click through and take action, we may receive a commission, at no additional cost to you. 
Springhill Suites by Marriott – The newly renovated, spacious rooms are perfect for any type of traveler. It is conveniently right next to the convention center, and each room has a workstation so no need to stress about working remotely.
Tru by Hilton – Right in the downtown district for easy access to everything you need, Tru is a vibrant hotel with all the amenities for relaxing. There is a complimentary hot breakfast each morning, bright common areas, and even a game room to enjoy.
Grand Junction Palomino Inn – If you're looking for an affordable option, this small motel is a great option. The rooms are modest but provide a comfy bed and toiletries. There is also an outdoor pool to plunge into after a day of exploring.
DoubleTree by Hilton Grand Junction – A reliable 3-star hotel located in the heart of town. The DoubleTree has a number of different room types and upscale amenities, like tennis courts, a gym, and an outdoor saltwater pool.
Two Rivers Winery & Chateau – This working vineyard on 9 acres offers ten rooms for rent. They are French-styled and make the perfect basecamp for those looking to experience Western Colroado's wine country close-up and personal.
Read about the best hotels in Grand Junction.
Read about the top bed and breakfasts in Grand Junction and Palisade.
Dining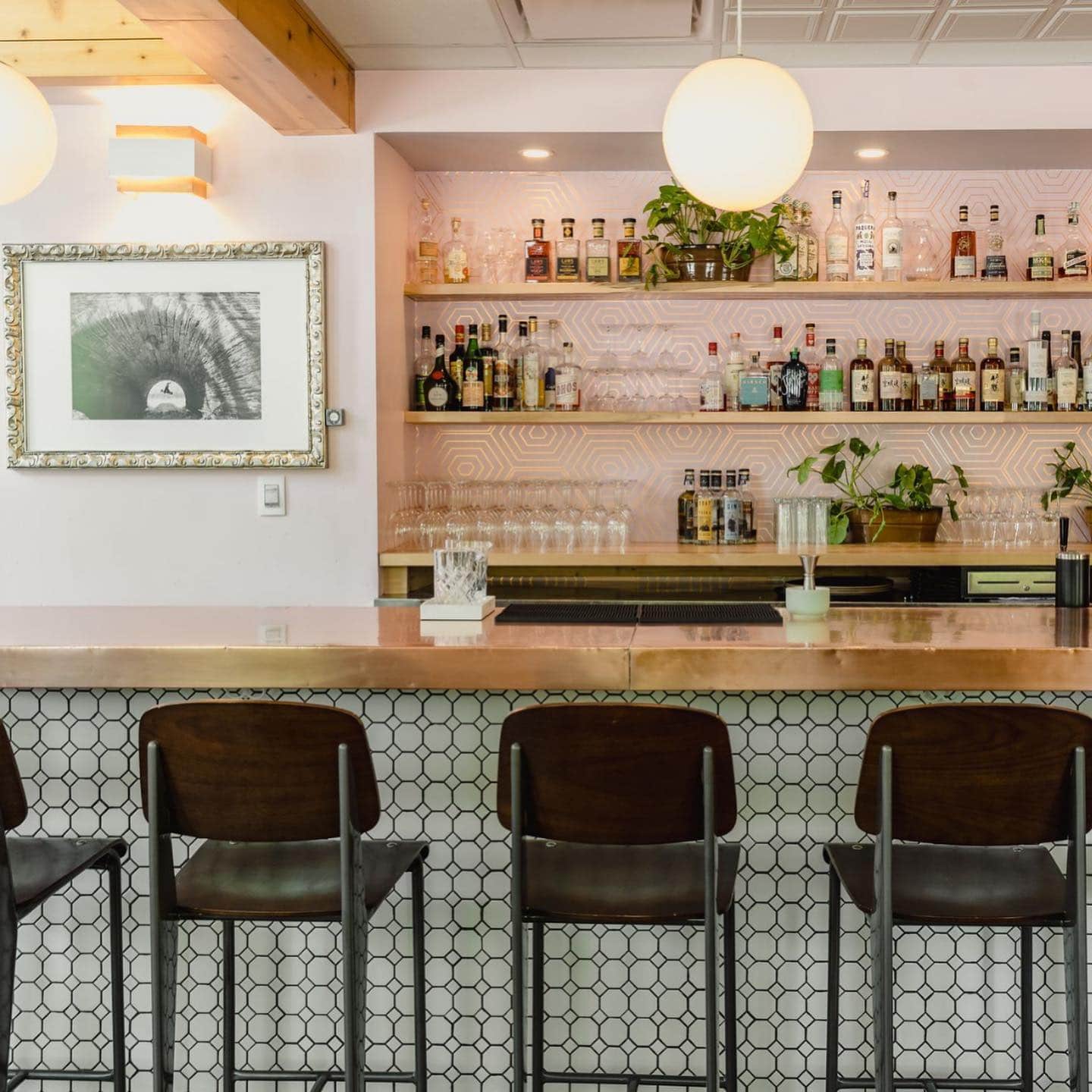 Spoons bistro & bakery – Locally sourced food is the star of the show at this quaint American bistro. They have a spacious outdoor seating area for diners as well.
Bin 707 Foodbar – First-come, first-serve trendy New American spot with fresh farm-to-table food. They also have an extensive cocktail list and whiskey flights.
Namaste Nepal Restaurant – Serving up a blend of Tibetan, Nepalese, and Indian dishes with friendly service.
Special Events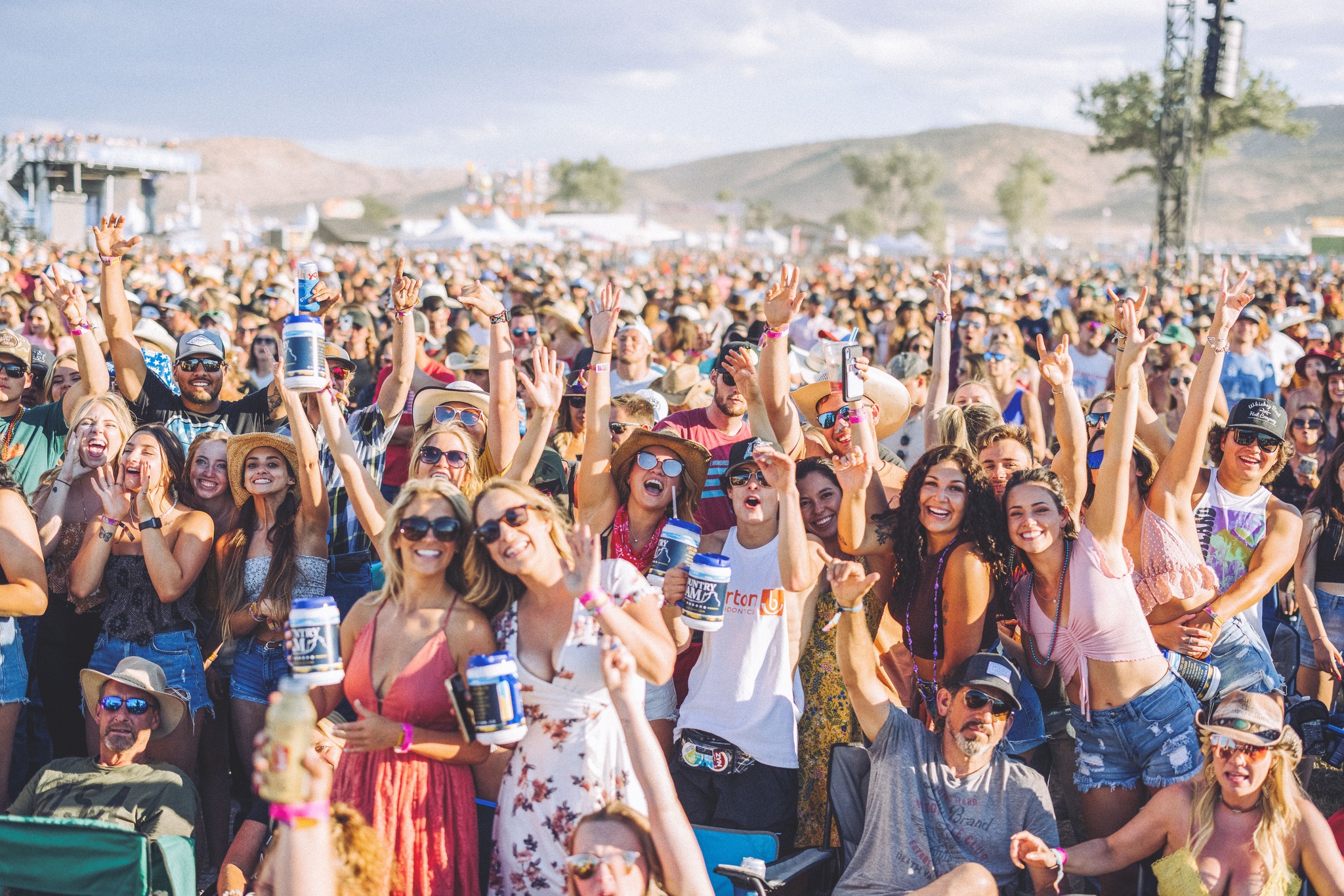 May – Rides & Vibes – The perfect combination of bike races, beer, and live music. There are two stages in downtown Grand Junction set up for 3 days of entertainment, 2 days of bike racing, and a beer garden to round out the day for visitors.
May – Draft Horse Show – 3-day festival filled with several Western-inspired horse showings and events at the Mesa County Fairgrounds.
Jun – Country Jam – For more than twenty-five years Grand Junction has hosted Country Jam, one of the nation's largest country music festivals, held over four days in mid-June.
Jun-Sep – Market on Main – Check out the best local produce from the Western Slope at this weekly farmer's market. It is held on the same block as the Grand Junction Convention Center.
Aug – Wüffstock Music Festival – A one-day event held at Amphitheater at Las Colonias Park to raise proceeds for the local Humane Society. There will be food, bluegrass music, and plenty of dog-friendly vendors and activities.
Sep – Downtown Car Show – Cruise down Main Street to either show off your own ride or gawk at others. Vintage and new cars, motorcycles, and even electric cars are welcome at this popular auto show.
Oct – Downtown Art Show – A three-part event to celebrate local creatives. Friday features gallery tours and restaurant tastings, Saturday brings an outside art expo on Main Street, and Sunday rounds out the weekend with a film festival.
Oct – Downtown Spooktacular – Join the community the week before Halloween for this family-friendly event featuring a costume contest and tons of local organizations handing out candy.
Read about the top events in Grand Junction.
Activities near Grand Junction
Amusement:
Biking:
Colorado Brands:
Cross Country Skiing:
Escape Rooms:
Federal Lands:
Go Karts:
Ice Skating:
Museums:
Ski Areas:
Scenic Drives:
State Parks:
Towns:
Train Rides:
Transportation:
Wineries:
Whitewater Rafting:
Latest in Grand Junction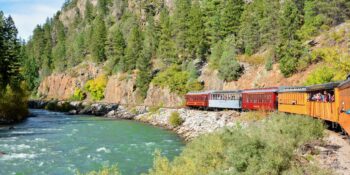 Colorado's scenic train rides are some of the best in the country. From utility to tourist…