Enjoy your favorite winter ice sports any time of year at River City Sportplex in Grand Junction. This NHL-sized ice rink with skate rentals available offers endless opportunities for family fun and friendly (or fierce) competition.
The sports complex is located just a few miles' drive west of downtown. It's nestled along the Colorado River.
Sports Programs and Public Events
River City Sportplex offers various programs for hockey, figure skating, curling, broomball, and sled hockey for adults and youth of all skill levels. Join a league or club team for a chance to play and practice amongst other passionate players.
For those looking to learn one of these exciting sports, enroll in multi-week classes and train with one of River City's experienced instructors. Drop-ins are also welcome at designated times but are encouraged to sign up in advance via their online booking tool due to the limited availability of spots each day.
Families and friends looking for a more casual day of fun can stop into one of the several public skate sessions during the week. On Friday and Saturday nights, Cosmic Skate adds colorful lights and top hits to the classic public skate experience.
River City also offers a discounted session weekly for seniors. Check out their website for a schedule of public skate hours, admission and rental costs, and rules to protect the safety of all skaters.
History & What's to Come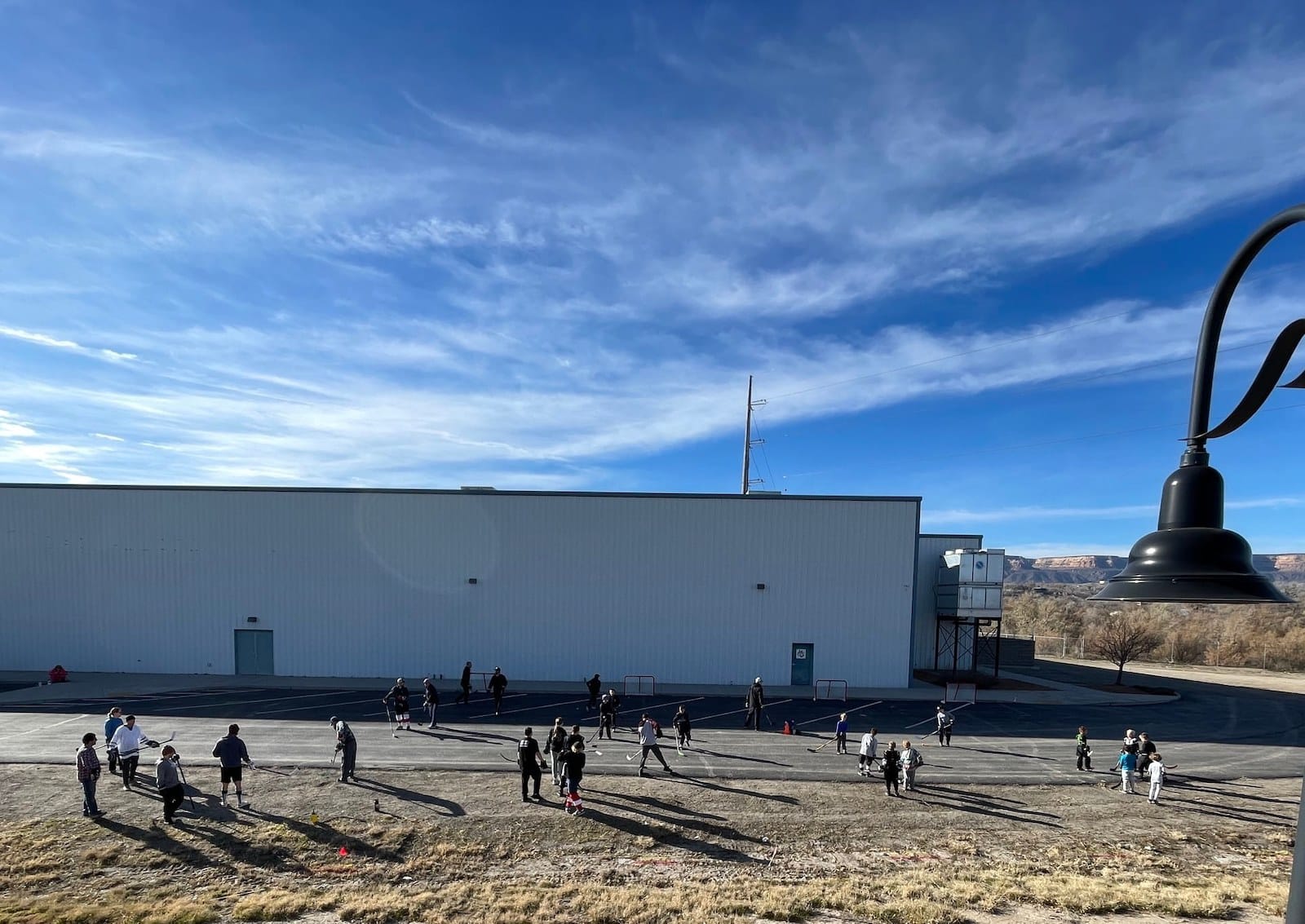 The complex has operated under different names and management since it was constructed in 1996, though it has consistently retained its family-friendly feel and commitment to providing an unforgettable experience on the ice. Over these decades, it has become a staple in the community and given people young and old the chance to master the ice.
The future of the River City Sportplex is just as bright, with additional facilities and amenities planned for the years to come. This anticipated expansion includes batting cages, golf simulators, volleyball and pickleball courts, and fitness equipment.
With breathtaking views of the Colorado National Monument and the Colorado River, their rooftop bar & grill in the works is guaranteed to make for delightful pre or post-skate dining.
Private Events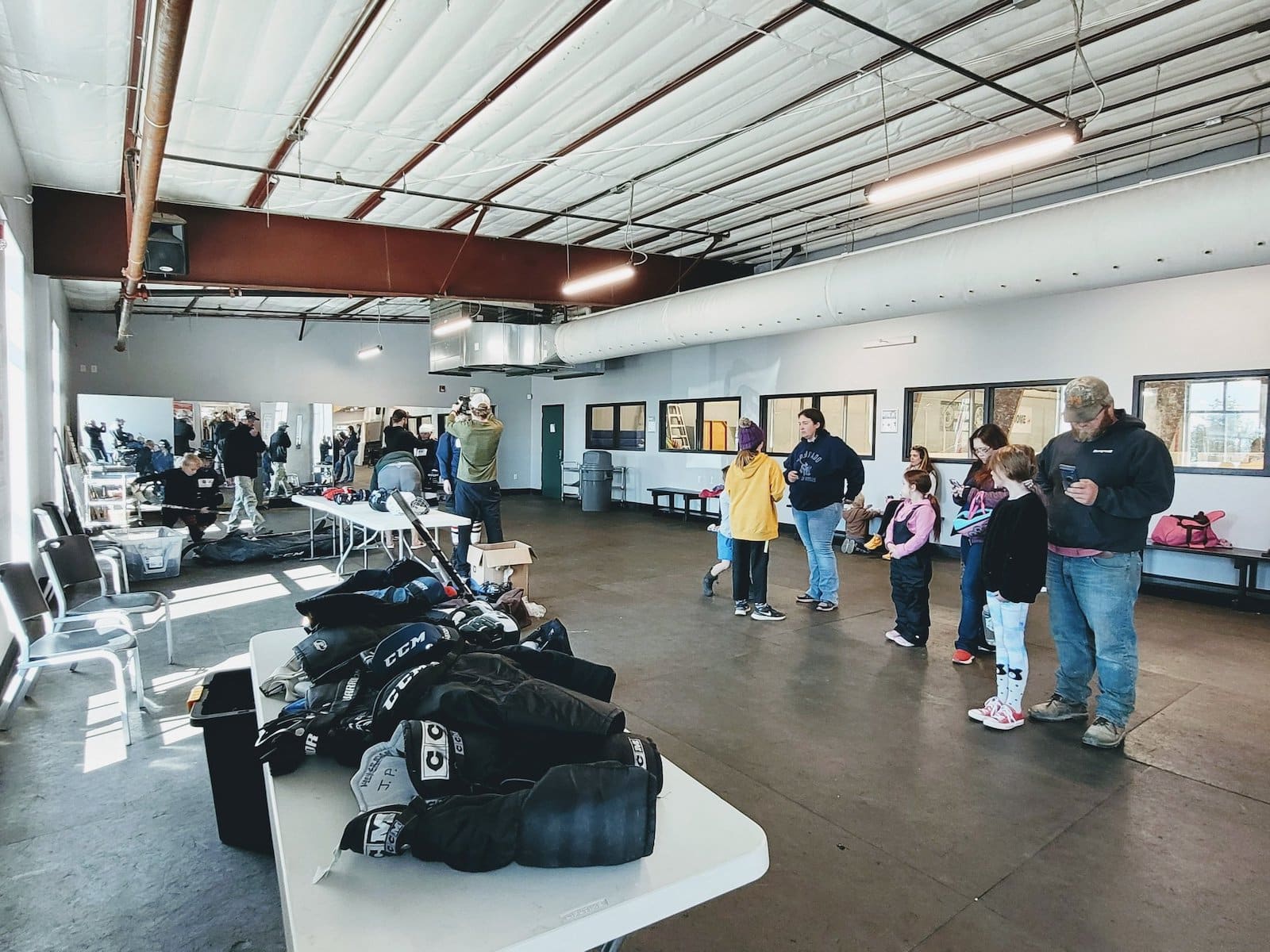 River City Sportplex is the perfect venue for special events – bringing families, friends, and coworkers together for whatever the occasion might be. Different packages are available to accommodate parties from 10 guests to 40, ranging from renting out the rink or reserving a private party room during public skate hours.
Grander packages include food and drinks, skate rentals, private instruction, and ice games, amongst other great advantages to make events unforgettable.
Details
Address: 2515 Riverside Pkwy, Grand Junction, CO 81501
Phone: 970-242-7465
Email: info@rivercitysportplex.com
Hours:
Mon: 12 pm to 10 pm
Tues – Thurs: 12 pm to 11:30 pm
Fri: 11 am to 9:30 pm
Sat-Sun: 8 am to 9 pm
Website: rivercitysportplex.com