Grand Valley Transit is one of the public bus services around Mesa County Colorado. This transit has 11 routes covering the Grand Junction region, from Grand Valley to Palisade.
The transit has fixed route single-ride cash fare ($1.75) and fixed route single ride cash half-fare ($0.75). There's also an option for "Dial-A-Ride" for those who have ADA eligibility. The fare is $3.
You can purchase prepaid passes at GVT downtown and west transfer facilities. Prepaid passes can be bought based on duration validity (from one day to one year) and age group. GVT has special passes for Colorado Mesa University students as well as veterans and senior citizens.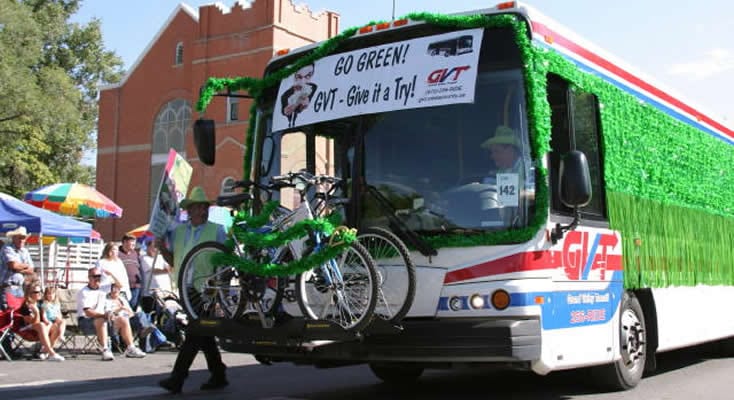 You can purchase using your credit card, but there's a minimum of $15 per transaction. For monthly and annual passes, you can get them at all local City Markets.
Route 1 starts from the Downtown Transfer Facility (6th Street and South Avenue). It will drive past Horizon Drive at Motel 6 and the Social Security Office.
Route 2 is a straight travel path from Patterson Road to Clifton Transfer Station. This route starts at 5:45 a.m. and ends at 8:35 p.m. Route 3 begins a little earlier, at 5:15 a.m. to 8:05 p.m. Even though it travels the similar avenue with Route 2, its endpoint is at the Downtown Transfer Facility.
For the remaining routes, you can quickly check them using the GVT Bus Tracker, SPOT. You can log in on their website or install the mobile app.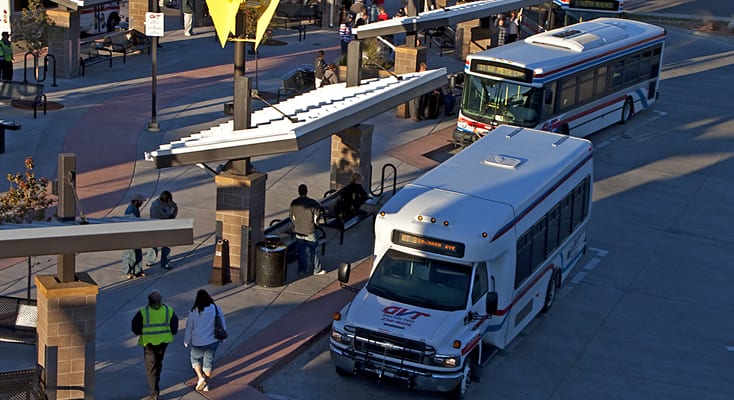 You can also connect with the Amtrak train in Grand Junction. From here you can go west to California, or east to Chicago, via Glenwood Springs, Granby, Fraser, Denver and Fort Morgan. Or catch a flight out of Grand Junction Regional Airport to one of its six nonstop destinations, including Denver. GVT has bus stops close to both of these regional public transportation options.
Since this is public transport, passengers are asked to follow certain etiquette. Though there are a few rules, most of them are common manners. An example would be for carry-on packages to fit the commuter's lap. For parents, strollers should be properly folded and stored between seats to create a clear path. It's just all about being mindful of other passengers who share the ride with you.
Details
Service Area: Mesa County
Coverage: Fruita, Grand Junction, Palisade
Service Type: Transit bus
Routes: 11
Fuel type: Diesel fuel
Phone: 970-256-7433 (RIDE)
Season: Year round
Website: gvt.mesacounty.us