Known nationally, the Amtrak operates two east-west passenger routes within Colorado, California Zephyr and Southwest Chief. The main route passes thru Union Station in downtown Denver and goes west, connecting mountain towns like Fraser, Glenwood Springs, and Grand Junction.
Connecting over 500 destinations, the National Railroad Passenger Corporation (operating as Amtrak) is an intercity railroad service that serves the adjoining United States (except Wyoming and South Dakota), plus three Canadian provinces, Ontario, British Columbia and Quebec. It was established in 1971 and is currently headquartered in n Washington, DC.
Passenger Train from Denver to Grand Junction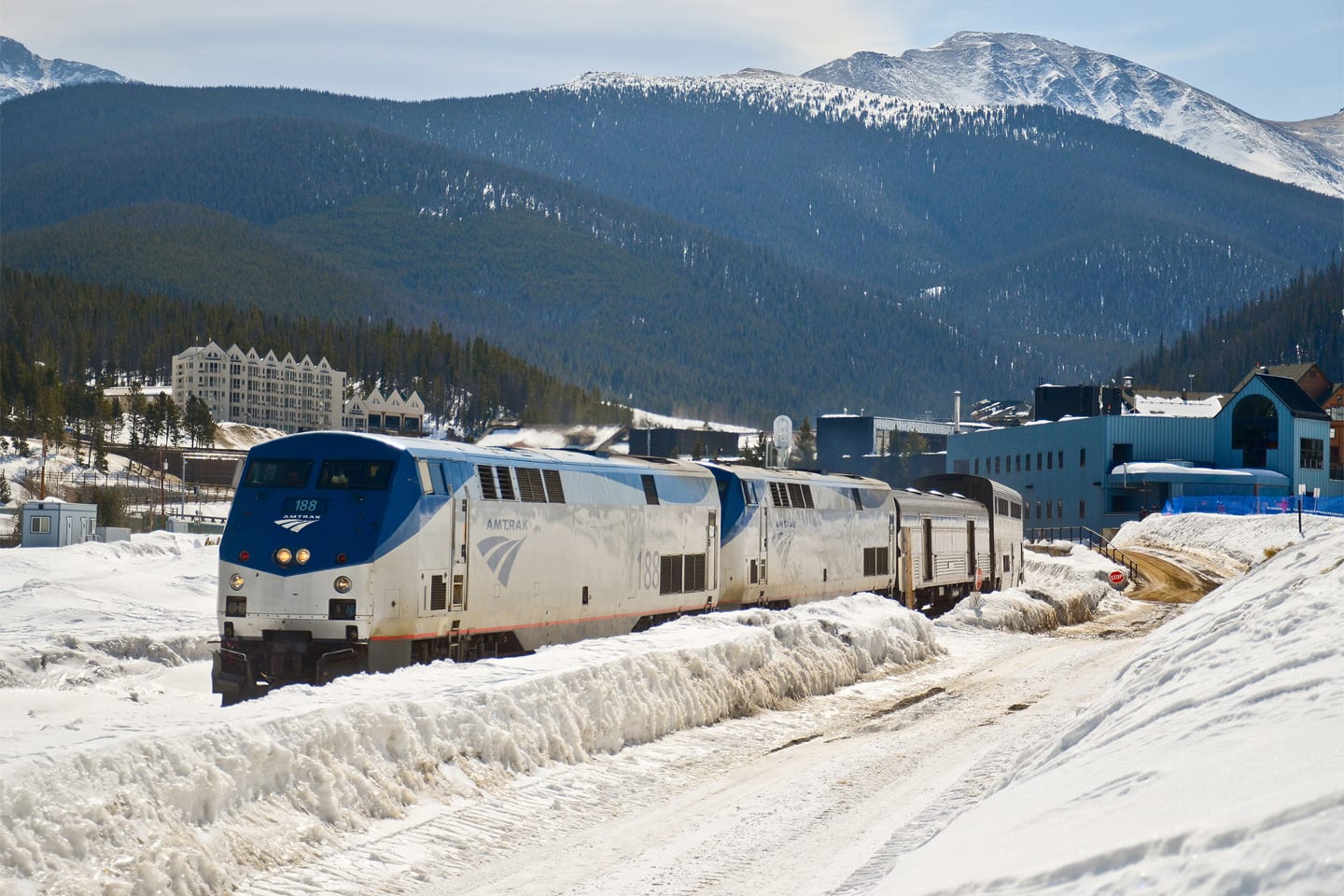 The extensive Amtrak has a total of 35 routes that run through the six regions of the contiguous United States, namely Northwest, California, West, Midwest, South and Northeast. Two of these routes run through Colorado, which are the California Zephyr and Southwest Chief. Both of these routes run in California, West and Midwest regions.
Routes within Colorado
The California Zephyr runs between Chicago, Illinois and Emeryville, California. It's approximately 2,438 miles in length and has 35 stops, 6 of which are in Colorado; these are:
It's the most notable route of all six Amtrak railroads, given its scenic sights of the San Francisco Bay Area, mountain heights of the Sierra Nevada's Donner Pass, Wasatch Range east of Salt Lake City, Ruby Canyon of the Colorado River Valley, Grand Mesa, Glenwood Springs, Glenwood Canyon, Gore Canyon, Winter Park, Moffat Tunnel and the front range of the Rocky Mountains.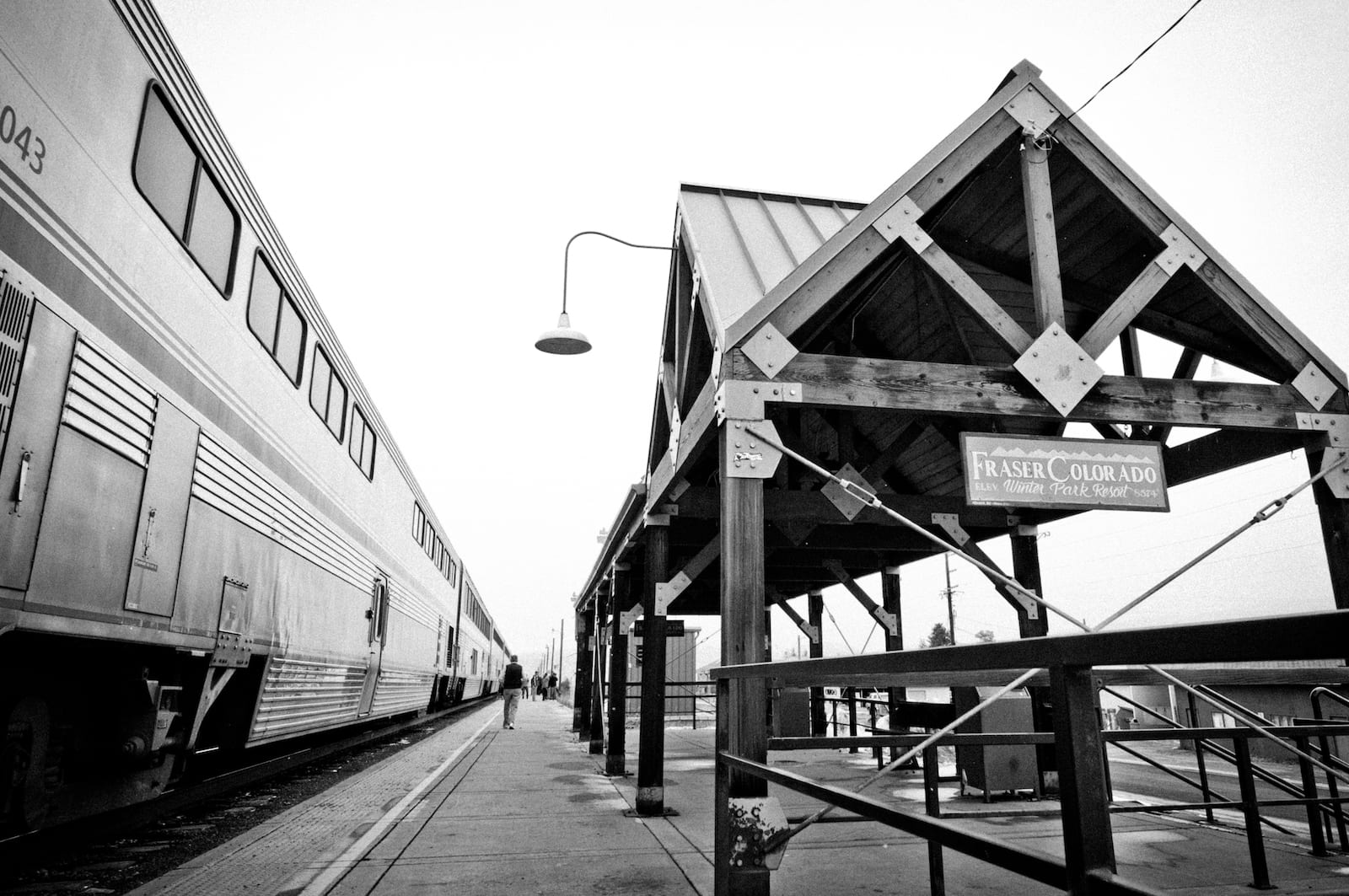 The Southwest Chief is approximately 2,265 miles and starts from Chicago, Illinois, passing through Iowa, Missouri, Kansas, Colorado, New Mexico, Arizona and ends in Los Angeles, California. The route has 32 stops, 3 of which are in Colorado; these are:
It features stunning geography and breathtaking natural sceneries, such as the Grand Canyon, Sedona's Red Cliffs, Painted Dessert, Santa Fe Trail and the Continental Divide.
Amtrak Seating Classes
Amtrak offers three seating accommodations namely Coach Class, Business Class and First Class. Coach Class is available on all Amtrak trains except for Acela Express, while the First Class seating is an Acela Express exclusive. Seating features vary by train, but most Business Class seats offer legroom and complimentary drinks. All First Class seats are guaranteed to have adjustable headrests, lumbar support, movable arm and footrests, large tray tables and AC outlets.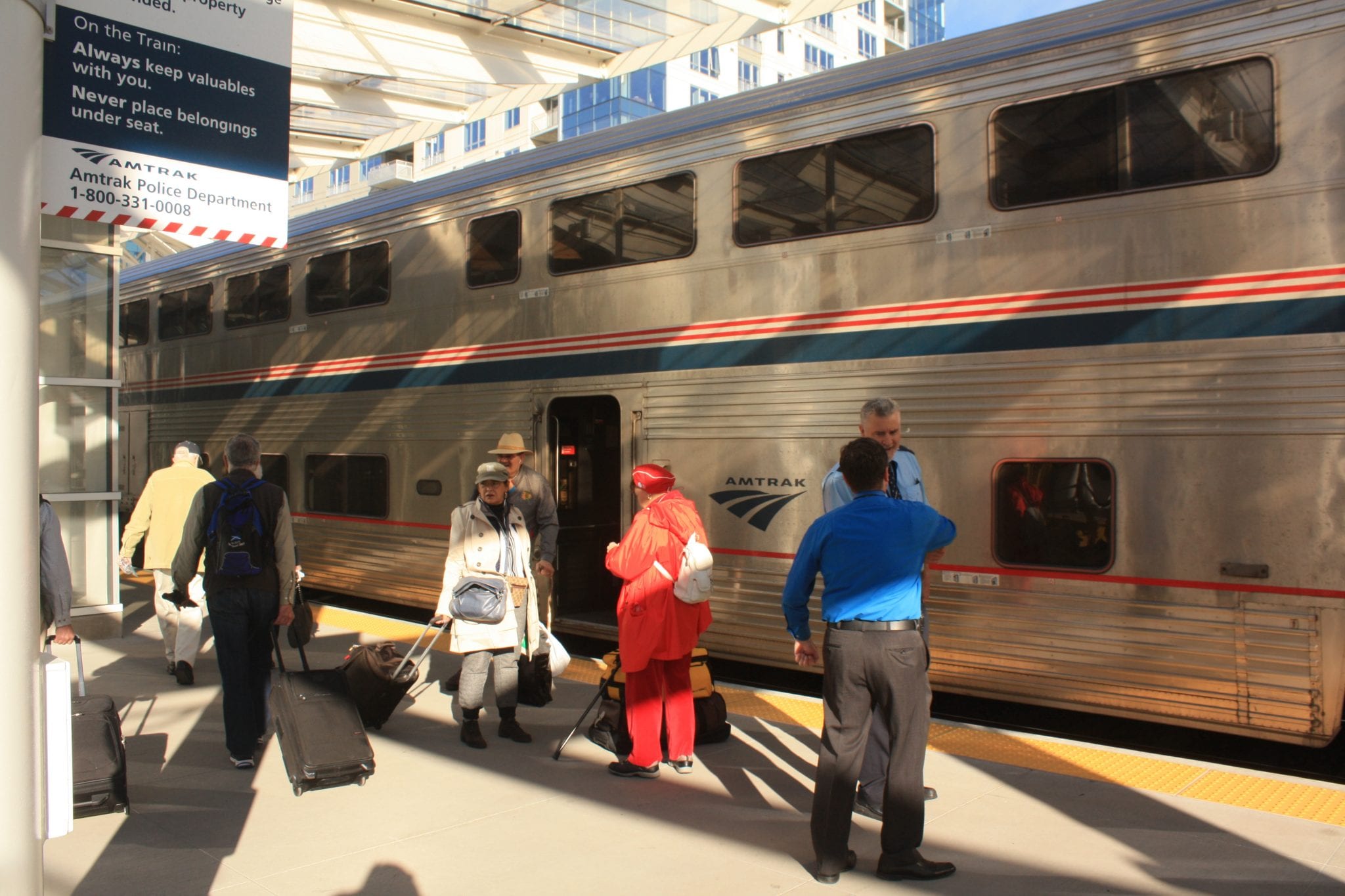 Amtrak Accommodations and Amenities
Amtrak uses either two-level Superliner or one-level Viewliner train cars that include sleeping accommodations, which are offered on most long-distance routes. Each kind is configured according to individual needs.
Superliner trains have 5 accommodation types, namely Roomette, Bedroom, Bedroom Suite, Family Bedroom and Accessible Bedroom. Both Bedroom and Bedroom Suite have in-room showers and toilets. Viewliner trains on the other hand have 4 accommodation types, namely Roomette, Bedroom, Bedroom Suite and Accessible Room. Except Roomette, Viewliner accommodations have in-room toilets and showers.
Roomettes in general are perfect for solo or duo travelers. Each Roomette includes two seats, two beds, outlets and a fold-down table; reading lights, climate control, garment track, fresh towels/linens and bottles of water are also provided.
Bedrooms in general are spacey and great for bigger groups of travelers. Bedrooms offer everything a Roomette does, only with the addition of a sofa bed, an armchair, big window, an in-room toilet and an in-room shower.
Amtrak Dining Options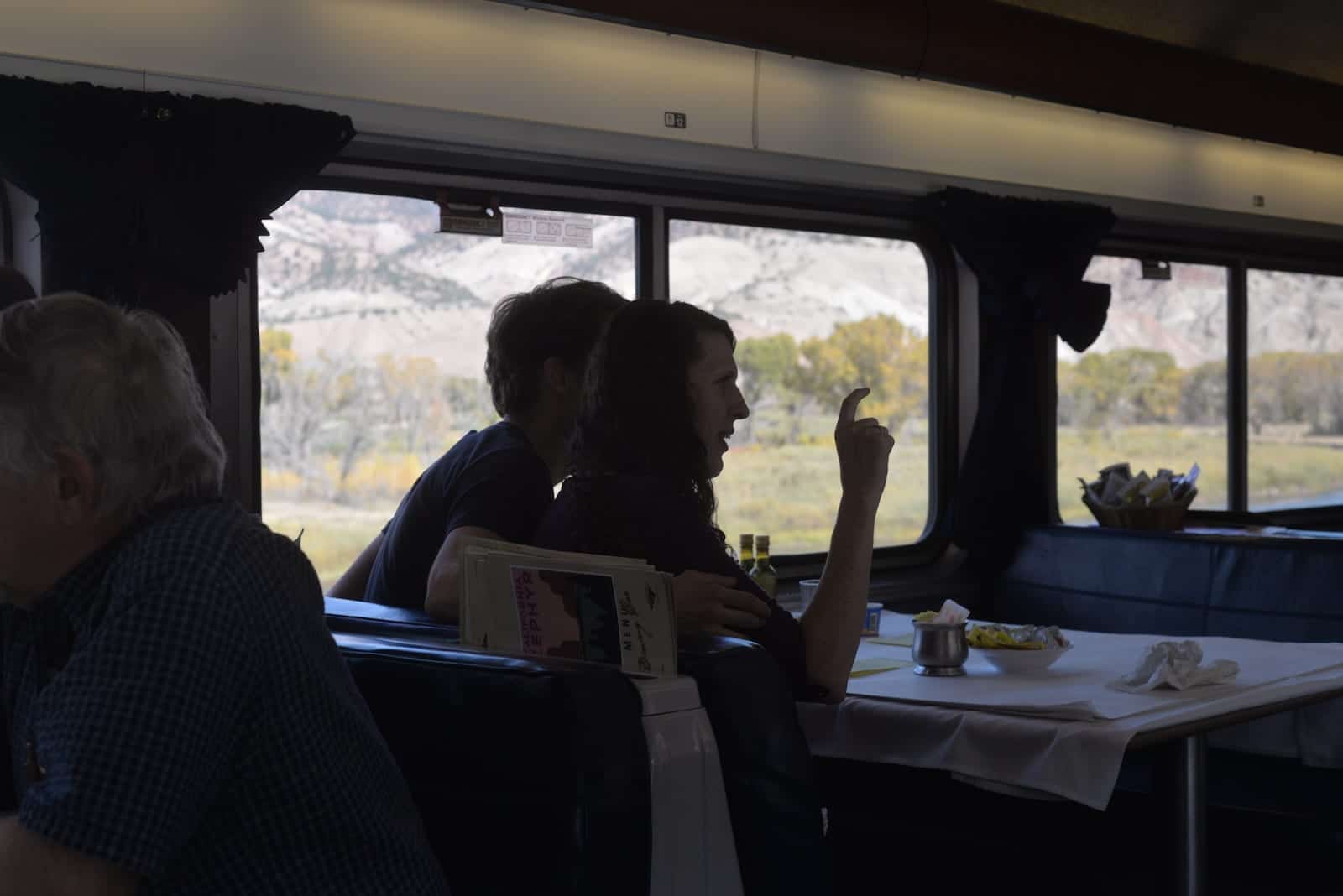 Eating full course meals during long distance train rides are a great way to mingle with the other passengers and are definitely a must-try for every traveler. Together with the scenic views, Amtrak also offers breakfast, lunch and dinner.
Depending on the seat type, meals may already be included in the ticket price. Meals are not included in Coach Class ticket holders, but are still welcome to avail the meals offered by the dining car; on the other hand, meals are included in those ticket holders who booked rooms or roomettes. Just like any other dining establishment, and to avoid any hassle, making an advanced reservation is recommended.
Amtrak's Connecting Local Services to Denver
The California Zephyr route allows easy transfer to the Regional Transportation District (RTD) via Denver Union Station. RTD offers frequent light rail and bus service in Colorado through the following:
Western/Southern suburbs via Light Rail
Boulder/Longmont/Northern suburbs via express coach service
Free shuttles connect Union Station along the 16th Street Pedestrian Mall to the Civic Center Station.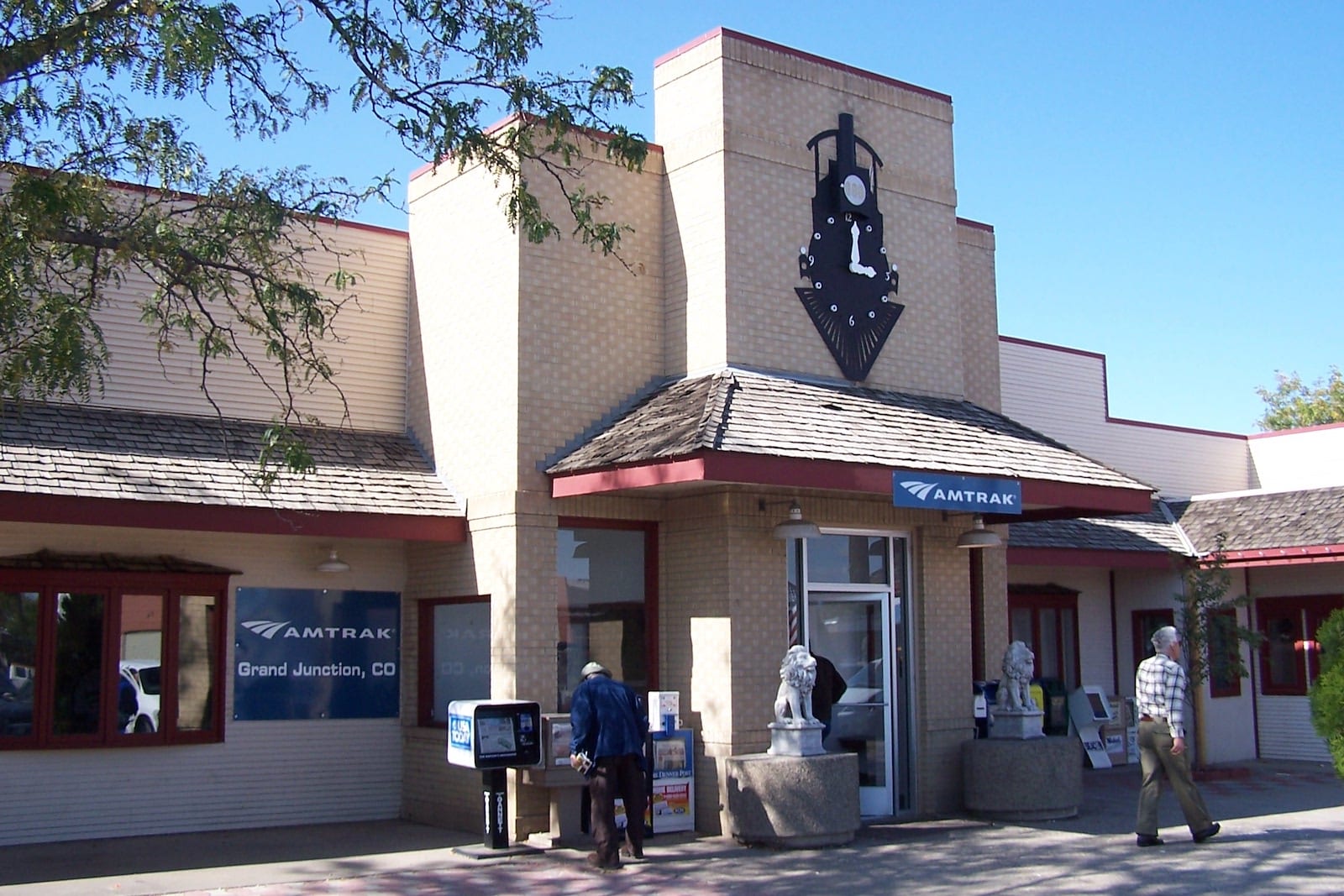 Details
Address: 1701 Wynkoop St, Union Station, Denver, CO
Phone: 800-872-7245
Season: Year round
Website: amtrak.com/regions/west.html
Latest in Amtrak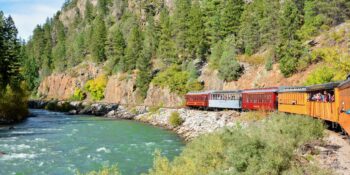 Colorado's scenic train rides are some of the best in the country. From utility to tourist…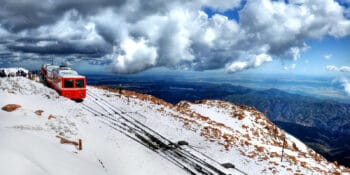 If you're looking for a truly magical winter experience in Colorado, nothing beats riding a train…
View more Amtrak articles