The Dominguez Canyon Wilderness near Grand Junction, Colorado contains over 66,000 acres of wilderness overseen by the Bureau of Land Management (BLM), and makes up the largest, roadless BLM area in the entire state of Colorado. It is part of the larger Dominguez-Escalante National Conservation Area, which comprises over 200,000 acres of federally owned and protected lands.
History
The wilderness offers more than just recreational activities and an up-close look and animal and plant life. Look around and discover petroglyphs and wickiups that showcase Native America life from hundreds of years ago.
Native Americans, such as the Utes and Fremonts, used the Dominguez Canyon area for traveling between the Gunnison River Valley to the Uncompahgre Plateau. It was also a popular area for hunting and building shelters.
Offering an abundance of resources, Native Americans aren't the only ones who called this area their home. Early Colorado miners and settlers also lived and worked this land. Evidence of their time here can still be found by curious adventure-seekers with an eye for history.
National Wilderness Area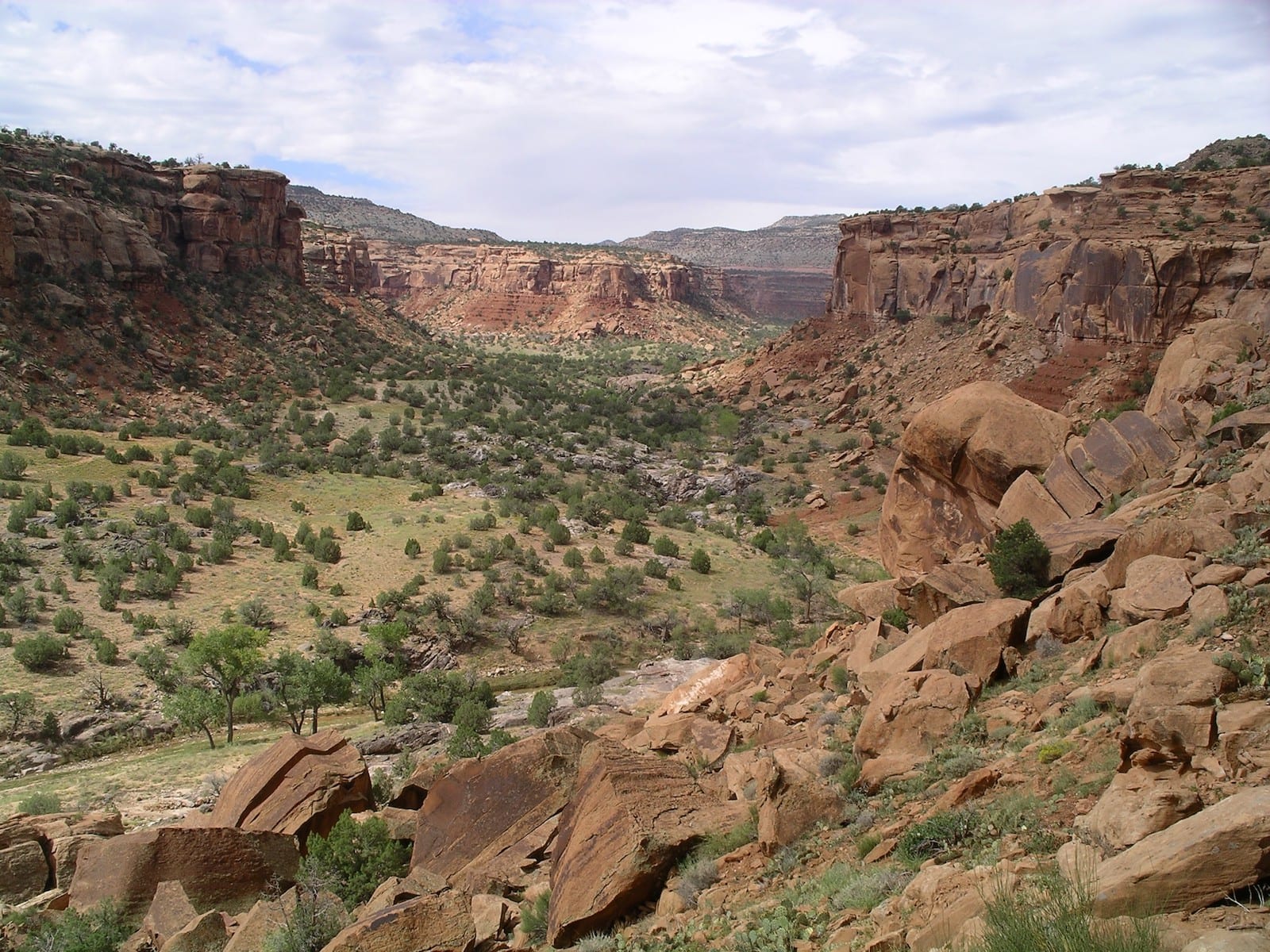 Throughout the wilderness, you'll find a vast assortment of ecosystems that make this area special. Ecosystems include things like the Douglas firs and ponderosa pines found at high elevations to the Gunnison River's beautiful Sonoran piñon-juniper desert. There are also two large canyon systems that that run through the wilderness, drawing special consideration: Big Dominguez and Little Dominguez.
These canyons are important to the land because the northeast corner of the Uncompahgre Plateau drains out here. Their names are appropriate to their size, though somewhat misleading. Little Dominguez is longer than Big Dominguez, at about 12 miles in length, though Big Dominguez trumps its brother in overall size. Little Dominguez joins Big Dominguez before they reach their confluence with the Gunnison River.

Walk through the wilderness long enough, and you'll also discover cascading mountain streams, large mesas, bighorn sheep, mountain lions, and black bears. The ecological diversity is unparalleled, and the scenery will leave you breathless.
Activities
With so many acres, waterways, and trails, multiple outdoor activities about in the Wilderness, which is open to the public year-round.
Hiking
Fishing
Boating
Camping
Birdwatching
Backpacking
Snowshoeing
Horseback riding
Nature photography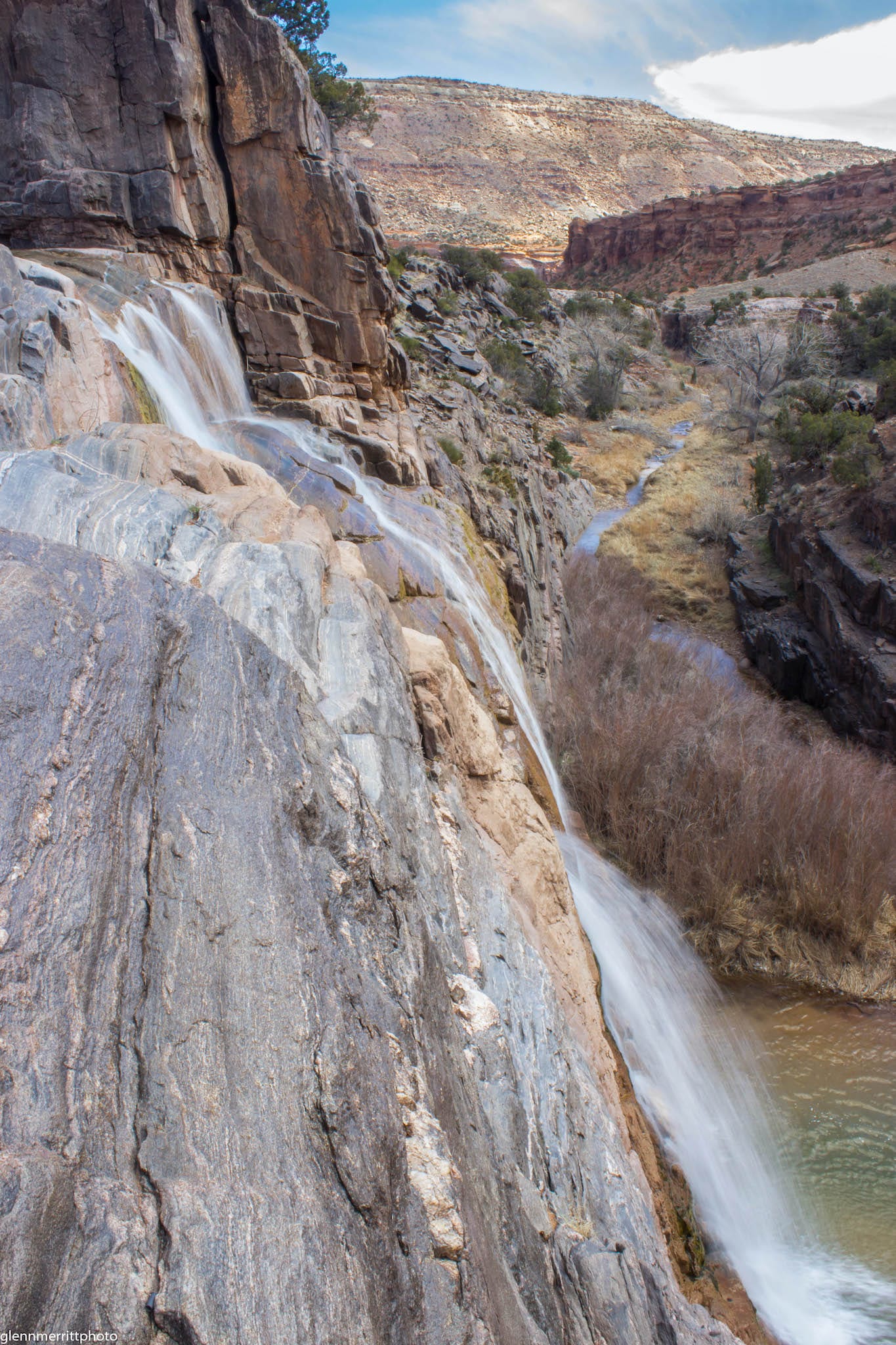 Drinking water is limited here, and visitors are advised to stock up before arrival. There is an abundance of wildlife, as well as steep cliffs and waterways. Visitors should let friends and family know their plans ahead of time and come prepared for any eventuality.
The Conservation Area
The over 200,000 acres of the Dominguez-Escalante National Conservation Area is managed by the Bureau of Land Management's National Conservation Lands. Geological wonders such as sandstone cliffs and red rock canyons hide paleontological discoveries, historic sites, and wildlife. Everything from turkeys to deer to golden eagles can be found here.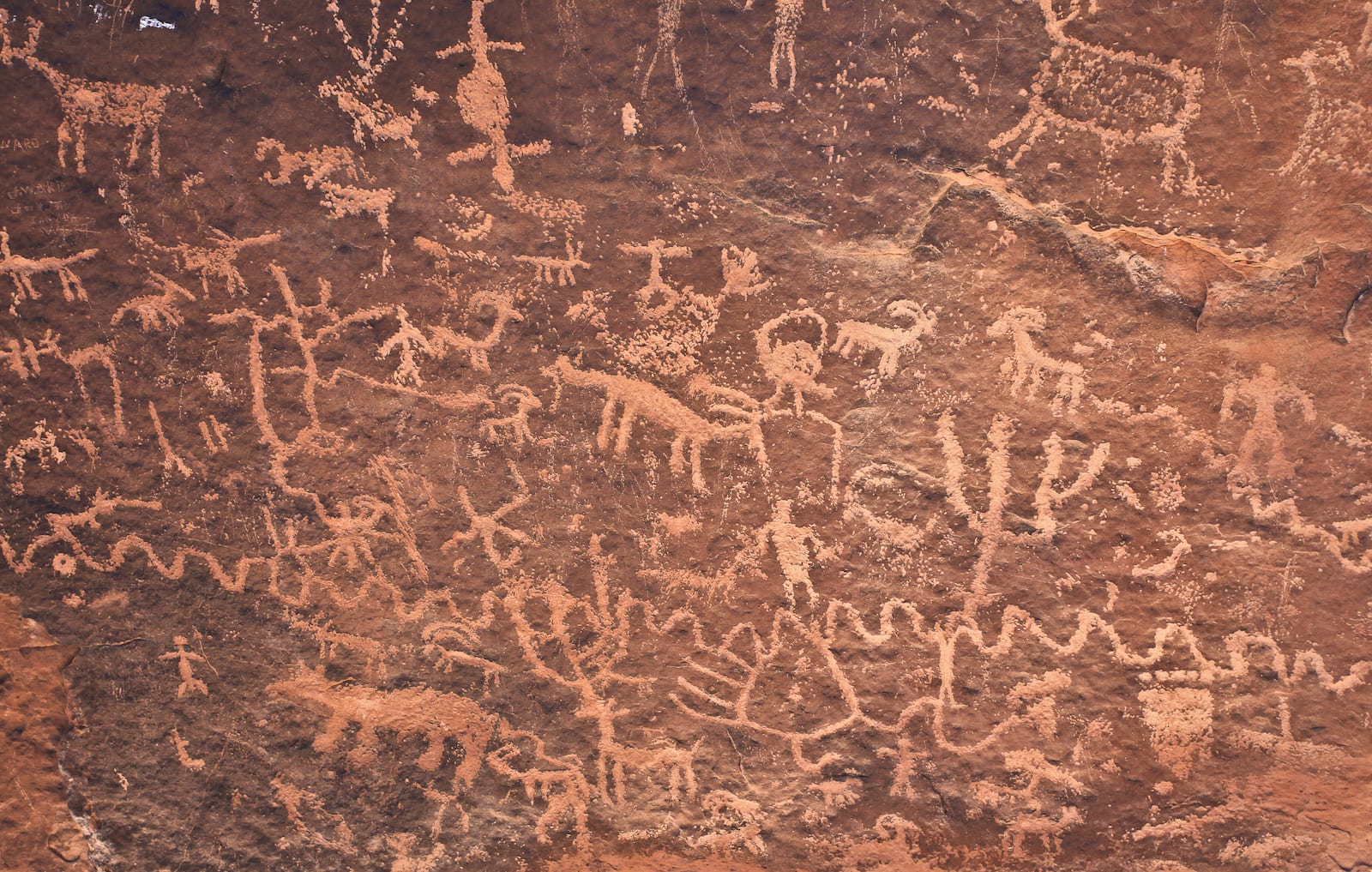 The Gunnison River travels through this land for 30 miles, bringing with it ample fishing and boating opportunities while supporting the animal and plant life that reside here. The Ute Indians, native to this area, consider this land an important part of their history. 7 recreation areas mark out places of particular interest.
Cactus Park—This back country is open to motorized vehicle use. The 142-mile Tabeguache Mountain Bike Trail winds through here, combining with a popular multi-recreational system.
Gunnison River—Commercial and private boaters can cruise the 30 miles of river that travel through this land between Escalante Canyon and Dominguez Canyon.
Escalante Canyon—The Potholes Recreation Area found here is popular with kayakers, while history buffs can walk Red Hole in Time trail and get a glimpse of pioneer life.
Sawmill Mesa—Motorized access to the Uncompahgre National Forest for motorbikes, ATVs, four-wheel-drive vehicles, forestry services, and hunters.
Hunting Grounds—Ute and Fremont Indians utilized this land for hunting. Today it's popular for multiple activities including horseback riding and off highway vehicles.
Ninemile Hill—A popular area for non-motorized recreation, such as horseback riding and hiking. The mixed-use Tabeguache Trail allows mountain bikers and jeeps through the area.
East Creek— Runs along the Unaweep-Tabaguache Scenic Byway and provides visitors with beautiful scenery for touring, bouldering, and climbing.
Where Is It?
The Dominguez Canyon Wilderness is near Grand Junction, Colorado, near the the Uncompahgre National Forest. It lies about 300 miles east of Denver, and 30 miles south of Fruita.
Details
Address: Grand Junction, CO
Phone: 970-240-5300
Season: Year round