From bucolic rivers to gorgeous alpine lakes, the areas surrounding Grand Junction are flush with places to fish. And unlike the ever-expanding cities dotting the Front Range Urban Corridor, many of these prime fishing spots aren't ones you'll typically have to compete with other anglers to fish at.
If you live in Grand Junction or are passing through town and are looking for the best places in the area to fish, try casting out your line at one of these recommendations.
List of the best fishing lakes and rivers by Grand Junction, CO, in no particular order:
Colorado River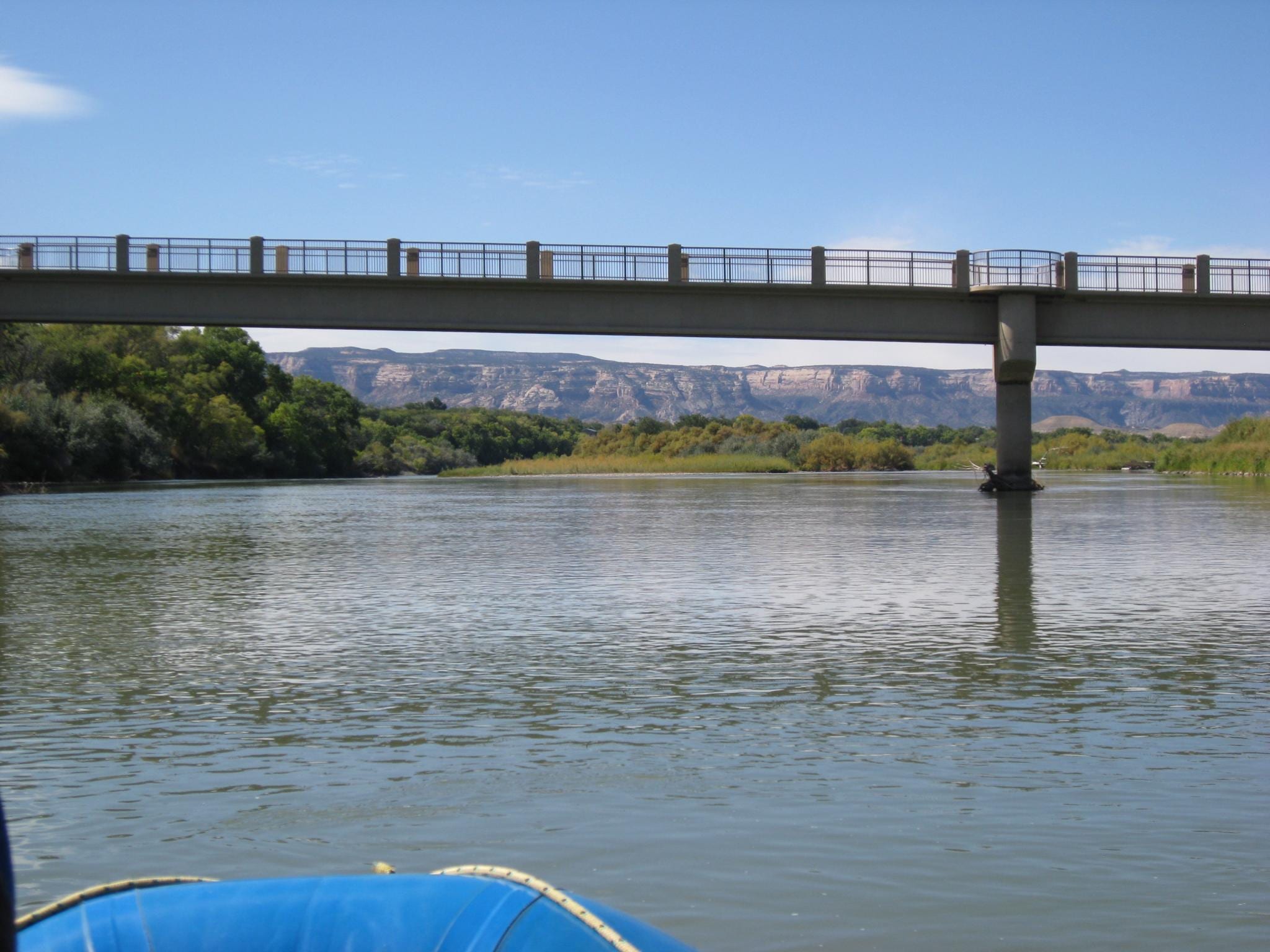 Let's tackle the most obvious Grand Junction fishing spot first. If you live in town or take classes at Colorado Mesa University, you might already be used to the site of the Colorado River. However, that doesn't change the fact that it's one of the most iconic, transformational rivers in the world––the Colorado River is what flows through the Grand Canyon, after all.
While many stretches of the Colorado are brimming with white water rapids, the waters surrounding town are notoriously calm and serene. That's bad news if you want a thrilling rafting experience, but are conditions ideal for fishing. From the usual suspects like Largemouth Bass and Rainbow Trout to sizable Catfish, Black Crappie, and Walleye, Grand Junction residents are lucky to have quick and easy fishing access to this incredible river.
The lakes at Grand Mesa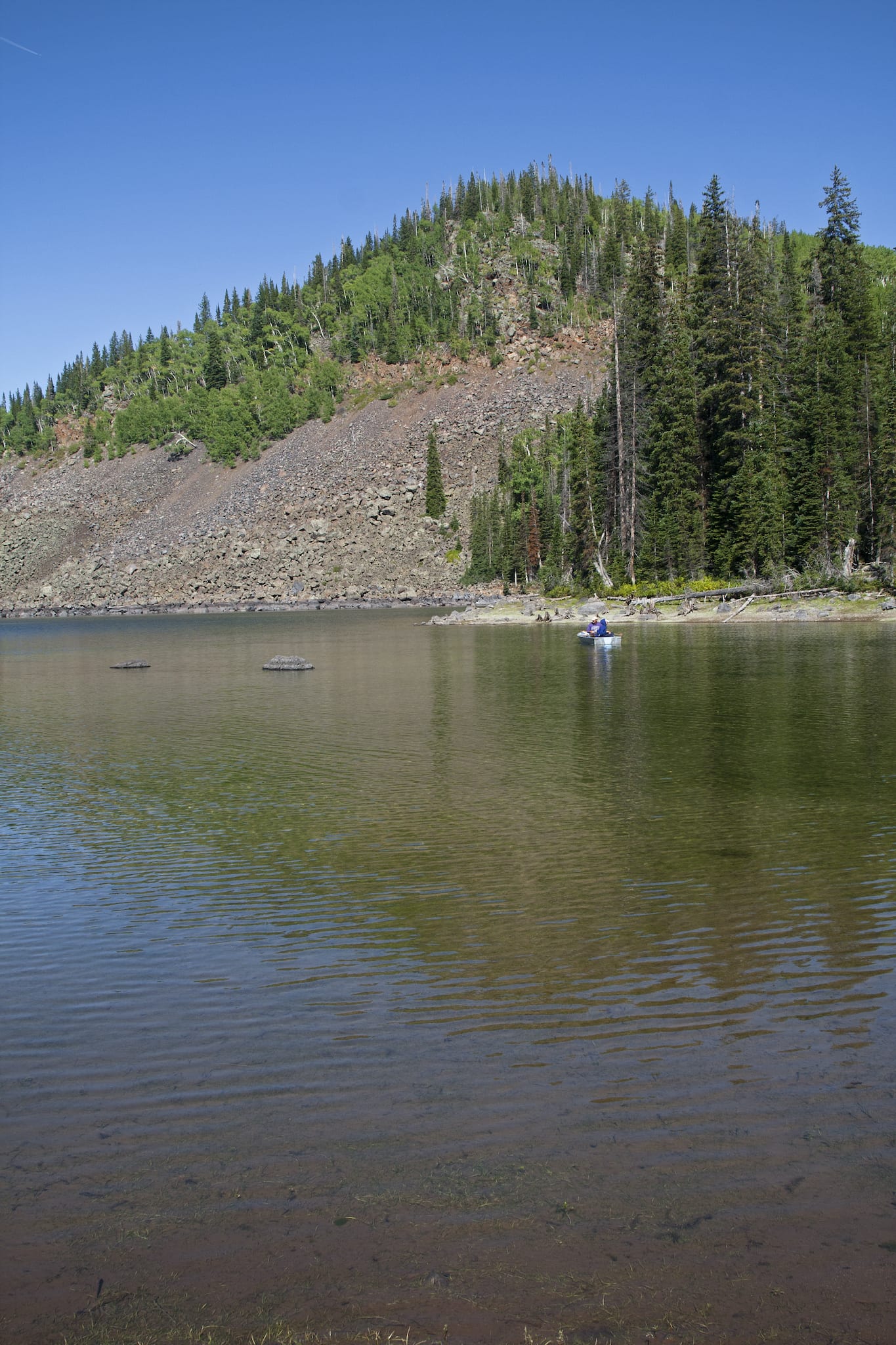 When you hear the term "300 lakes," you probably think about water-packed areas in Minnesota or Wisconsin. But not too far from Grand Junction sits Grand Mesa, which is the largest flat-top mountain in the world and a spot that's home to hundreds of lakes in a state where natural lakes are actually pretty rare.
With so many lakes to choose from, it's completely possible to have a decent-sized one all to yourself for the day. If you're set on fishing from a boat, motorized craft and non-motorized vessels alike are permitted in this area depending on the size of lake you visit. And if your heart is set on fishing at a remote lake, try taking the Lake of the Woods Trail up to Cottonwood Lake.
For anglers who find themselves famished after a long day reeling in the big ones, the Wagon Wheel Restaurant will serve you up something nice.
Connected Lakes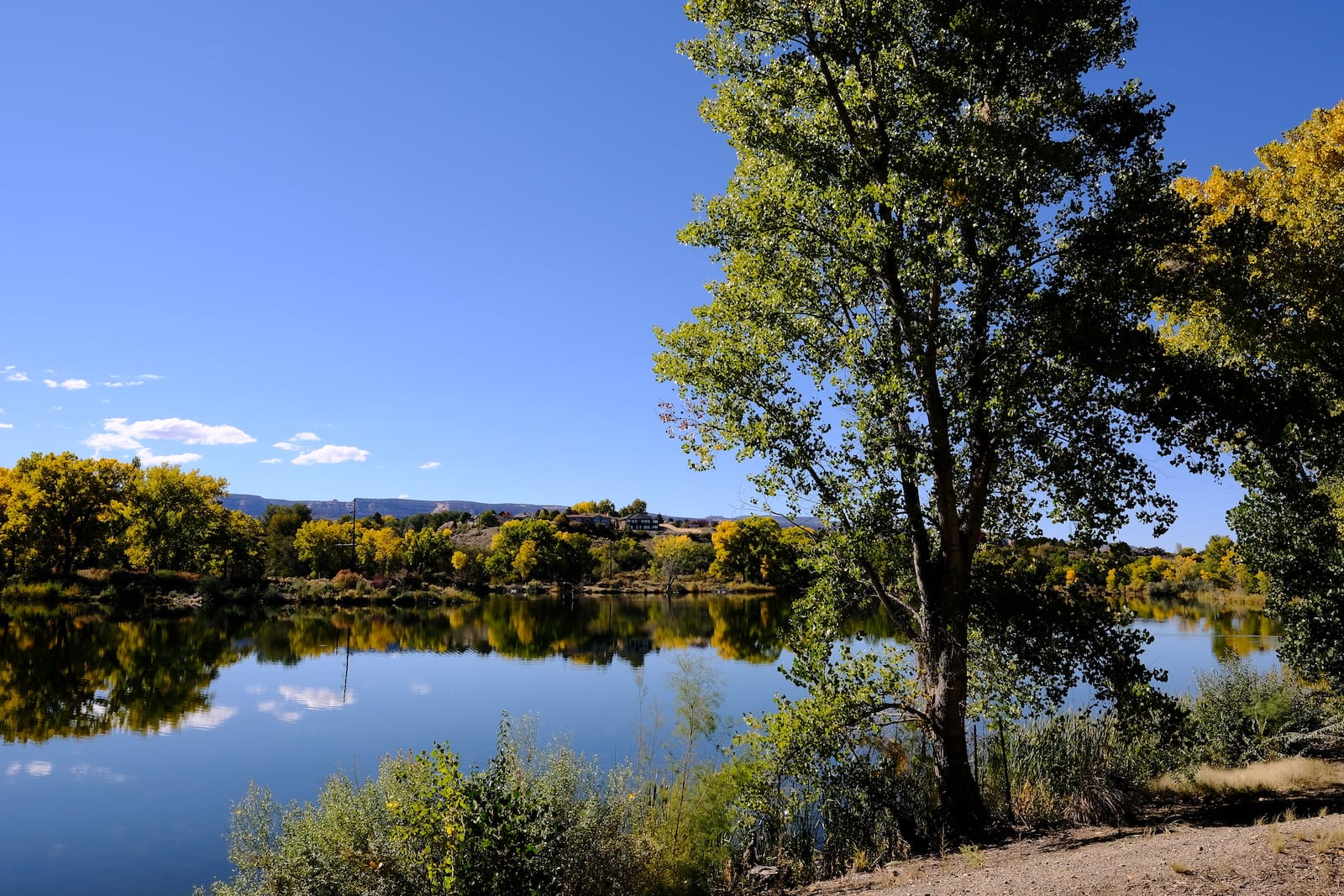 This spot is often packed with locals casting out their lines, but it's a great option if you don't feel like leaving town to fish. Sourced from the Colorado River, these modest ponds are located just northwest of the heart of Grand Junction, and the area surrounding them happens to be quite scenic.
While this isn't the most exciting spot to fish at, it's a stellar place to introduce kids to fishing, or to get your fish fix on a lunch break. It's one of the five pearls of the James M. Robb – Colorado River State Park.
Vega Reservoir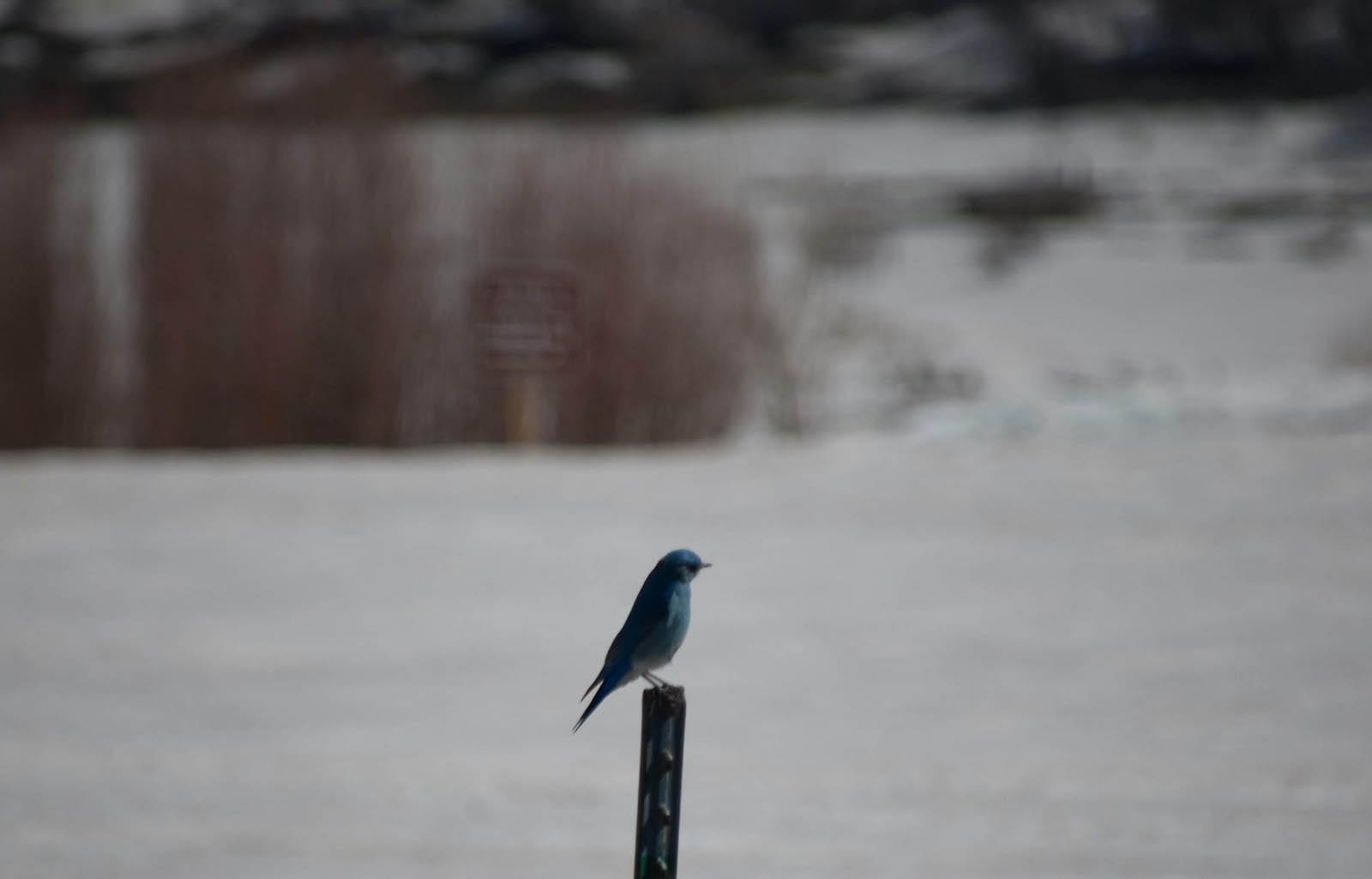 Just over an hour's drive from town, Vega Reservoir is a gorgeous, large body of water packed with Rainbow Trout, but you're also likely to pull out Cutthroats, Brooks, and Browns here. Ice fishing is also permitted on the reservoir if that's your thing.
With no motorized craft permitted, this is a great place to fish from paddle boats, canoes, and other small boats. And if you're looking for a quick and easy getaway from Grand Junction, the surrounding Vega State Park offers camping, or there's plenty of rooms and a restaurant at the Vega Lodge.
Highline Lake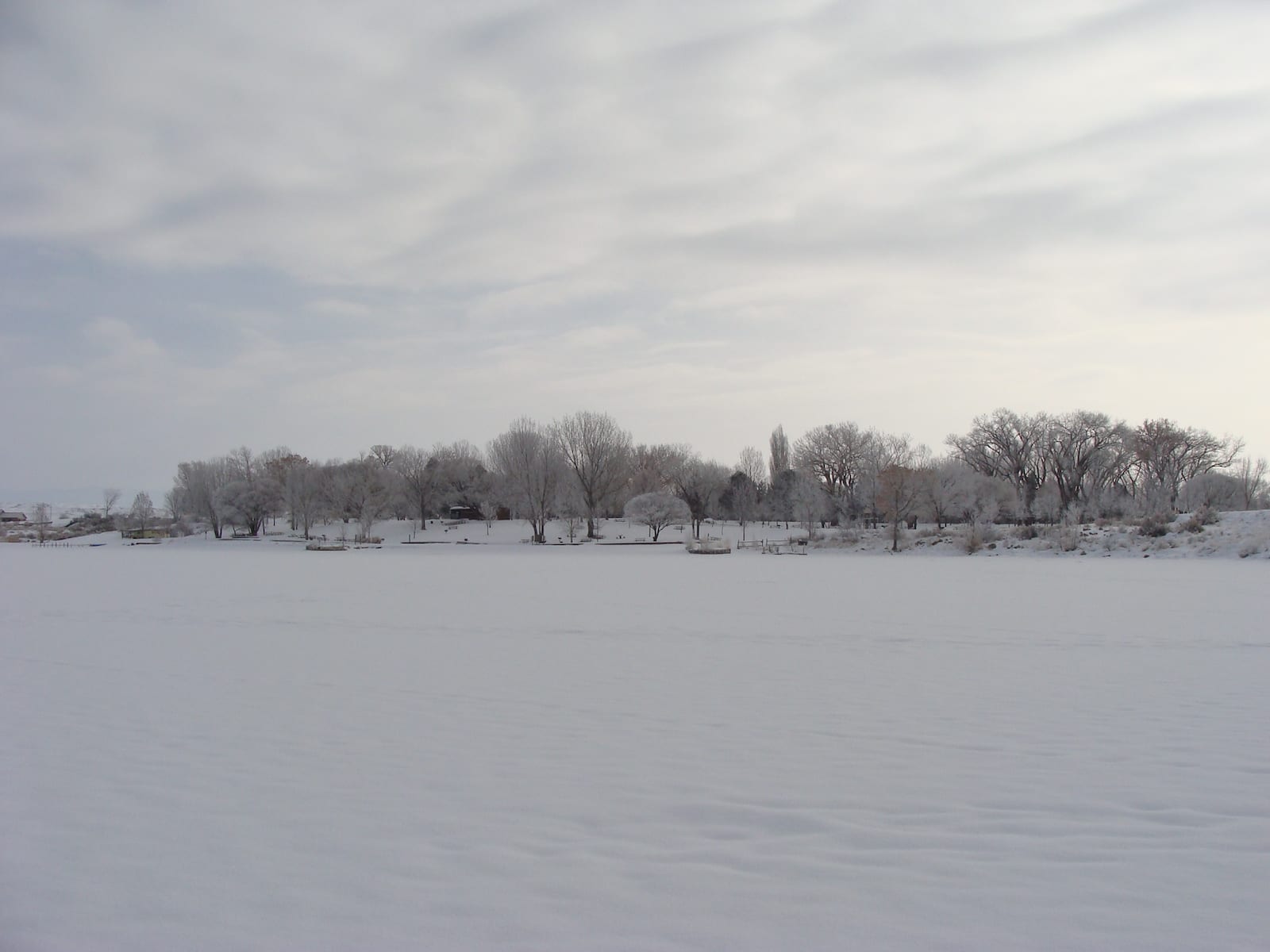 Dramatically described as a "desert oasis" on Google, this area isn't the most scenic place to fish near Grand Junction, but "it provides outstanding fishing opportunities for Largemouth Bass, Black Crappie, Bluegill, Channel Catfish, and Rainbow Trout," according to Colorado Parks and Wildlife.
Surrounded by hiking trails and campsites, Highline Lake provides easy access to the water, is packed with amenities like bathrooms, and allows boating during the Spring, Summer, and early Fall months. At just over a half hour's drive from Grand Junction, this is one of the most reliable fishing spots in the area.
Gunnison River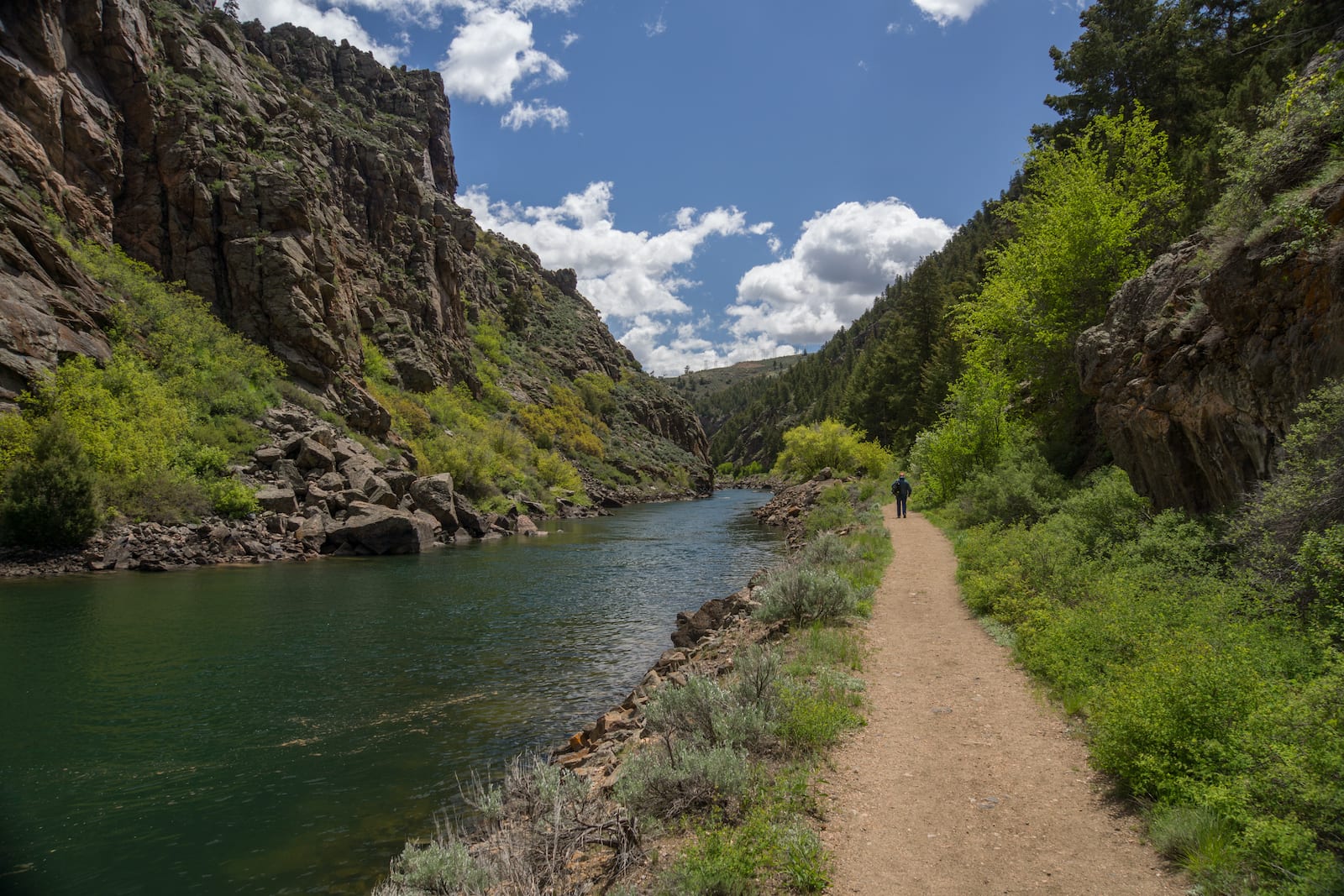 Fly fishing is said to be excellent along the Gunnison River, though you can also do just fine with a conventional fishing setup here if you know what you're doing. The Gunnison River stems from the Colorado River just south from the heart of town and extends through the Black Canyon of the Gunnison and beyond.
The 12-mile stretch of river through the Black Canyon is so packed with trout that its earned a Gold Metal designation. Catch and release only is permitted here for rainbows, and only artificial flies and lures are allowed in the National Park to protect the fish population. However, other sections outside of the park feature less strict regulations.
Corn Lake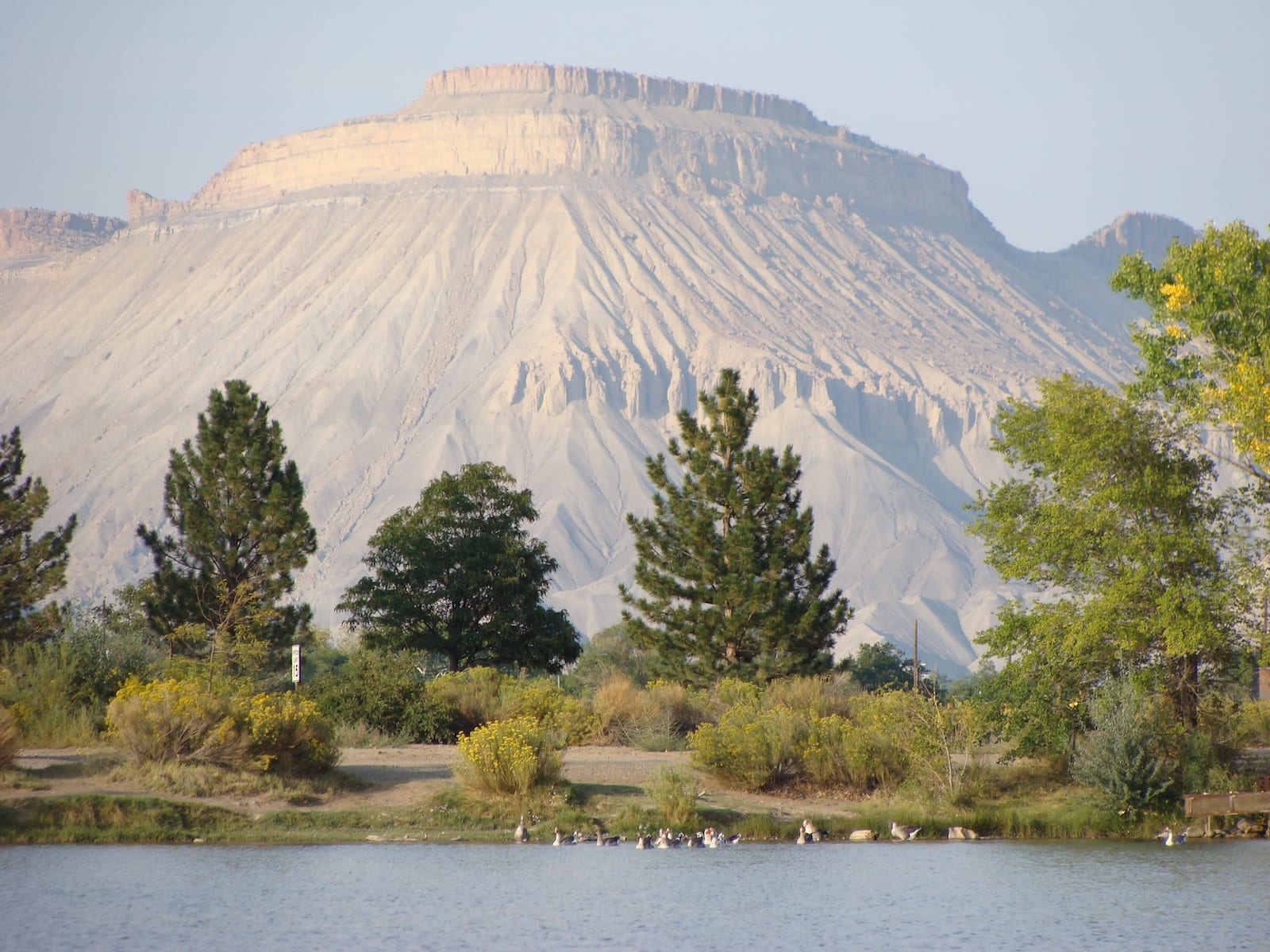 A local favorite, Corn Lake is a part of the James M. Robb – Colorado River State Park. From scenic summer fishing to fun ice fishing during the winter, this area is regularly stocked with fish and makes for a great option for parents with small kids and anglers who want easy fishing access right from town.
Enochs Lake
Immersed in lush Colorado forest Enochs Lake is where you go when you want scenery and serenity to be a part of your fishing experience. With a campsite nearby, some anglers even report seeing Bald Eagles at this spot, which sits an hour south of Grand Junction. Recent reviews complain the area is getting a little too crowded, but it's still a gorgeous place to fish.
Sweitzer Lake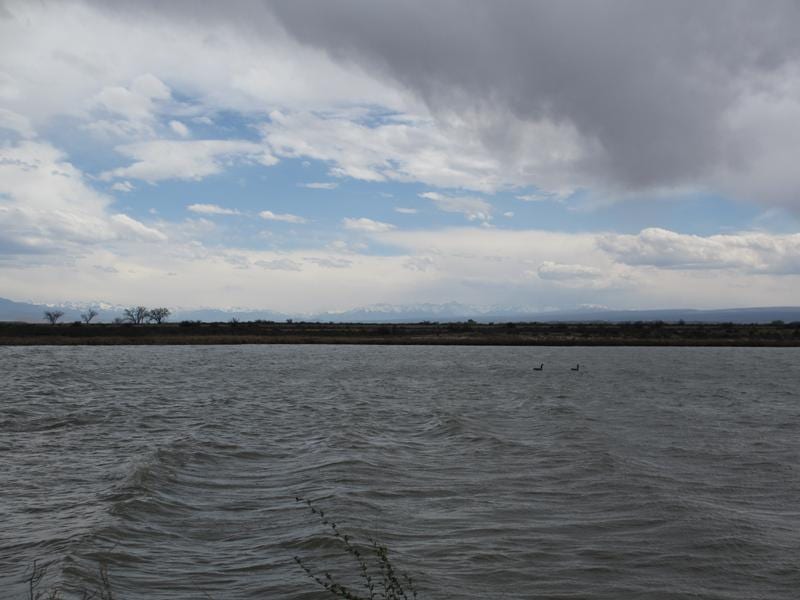 Alongside picnicking, hiking, and boating, fishing is one of the many outdoor activities offered at Sweitzer Lake State Park, which is just under an hour's drive southeast of Grand Junction. This lake sits just outside of the town of Delta, and it was designed purely for outdoor recreation, according to Colorado Parks and Wildlife.
With lots of families and motorized boating going on during the summer, this isn't the spot for you if you're precious about your fishing time. However, if you want to fish during a family camping trip or simply want to throw your line out as you sip on a cold beer, Sweitzer Lake will do just fine.
Have a great time exploring Mesa County and fishing around Grand Junction! Consider pitching a tent or parking your RV at these campgrounds near Grand Junction and Fruita.