Nestled in Gunnison County north of Almont, Crested Butte is bursting with so much scenic beauty that the charming mountain town has earned avid fans not just from Colorado but around the world. It's a place where every outdoor recreational activity you can think of is vastly improved by the surreal grandeur of the area's mountain-packed surroundings, and fishing is no exception.
Between Crested Butte's unmatched natural scenery and its bountiful offerings of alpine lakes, rivers, and reservoirs, it's easily one of Colorado's most rewarding and exciting fishing destinations. From quaint mountain lakes that are perfect for easy, uncomplicated fishing trips to exciting rivers that take skill and experience to finesse, check out the following recommendations if you're in the area with a hankering to fish.
List of the fishing lakes and rivers by Crested Butte, Almont and Gunnison, CO:
Lost Lake and Lost Lake Slough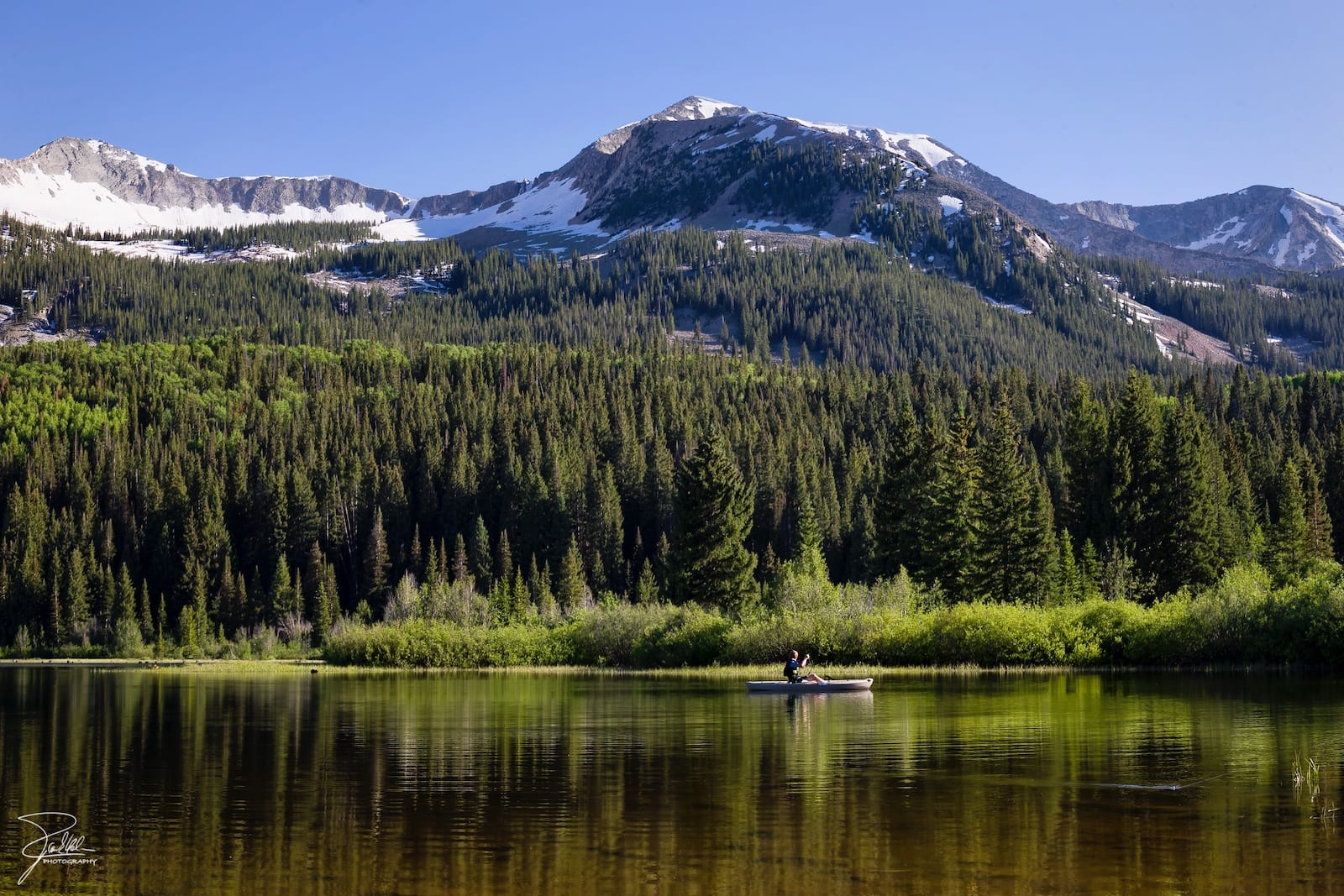 FYI, this recommendation is for a couple of immaculate mountain lakes and has nothing to do with the hip music venue on Colfax in Denver. Located an hour's drive west of Crested Butte, these gorgeous, uncrowded lakes are well worth the drive.
The Lost Lake Campground provides direct access to Lost Lake Slough, and a manageable hike will take you to Lost Lake to the south. Getting to these lakes is relatively quick and easy, but with how beautiful this spot is, it's worth camping here over a summer weekend or during the fall if you want to enhance your fishing trip with euphoric bursts of color.
Taylor River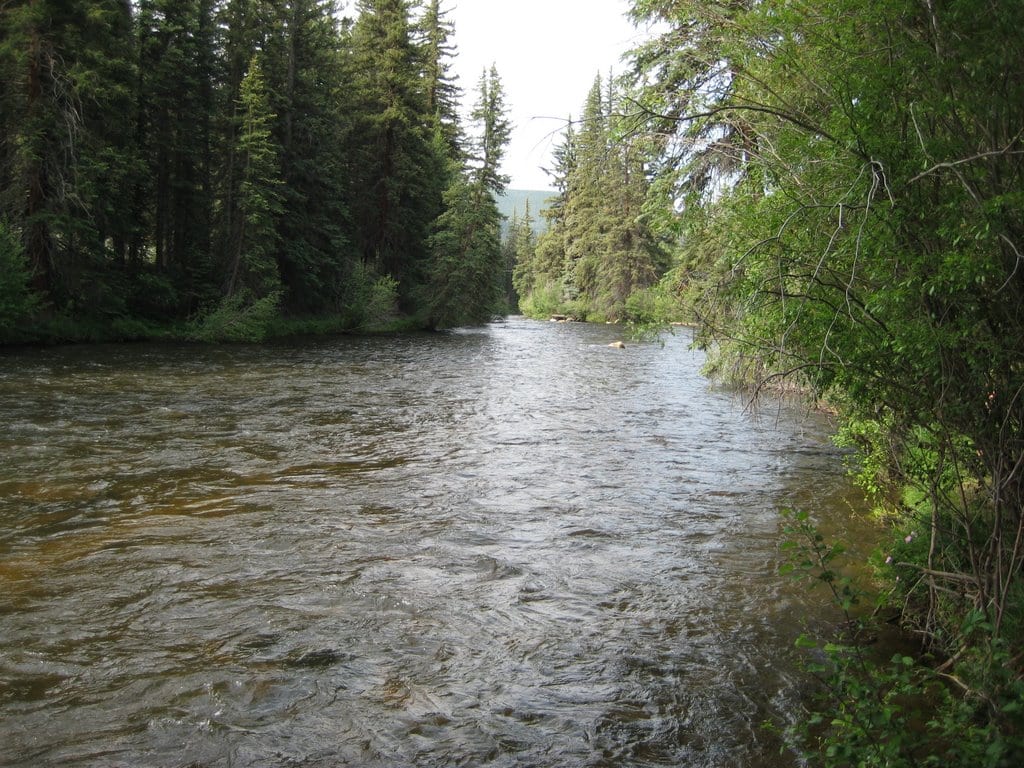 The section of the Taylor River spanning from the reservoir of its namesake to the confluence of the East and Gunnison Rivers south of town is by all accounts a beautiful and promising place to fish. This part of the river is filled with large boulders that slow the water down and provide spots that are known to be favored by Cutthroat and Rainbow Trout.
However, according to the fish fanatics at DIYfishing.com, fishing the section of the river north of the reservoir offers some of the best high-altitude stream fishing in the state, and this area is said to be brimming with Brook Trout. The closest access to this part of the Taylor River is located a little more than an hour's drive east of town, but if you're serious about your fishing, this spot is well worth the drive and not to be missed.
Blue Mesa Reservoir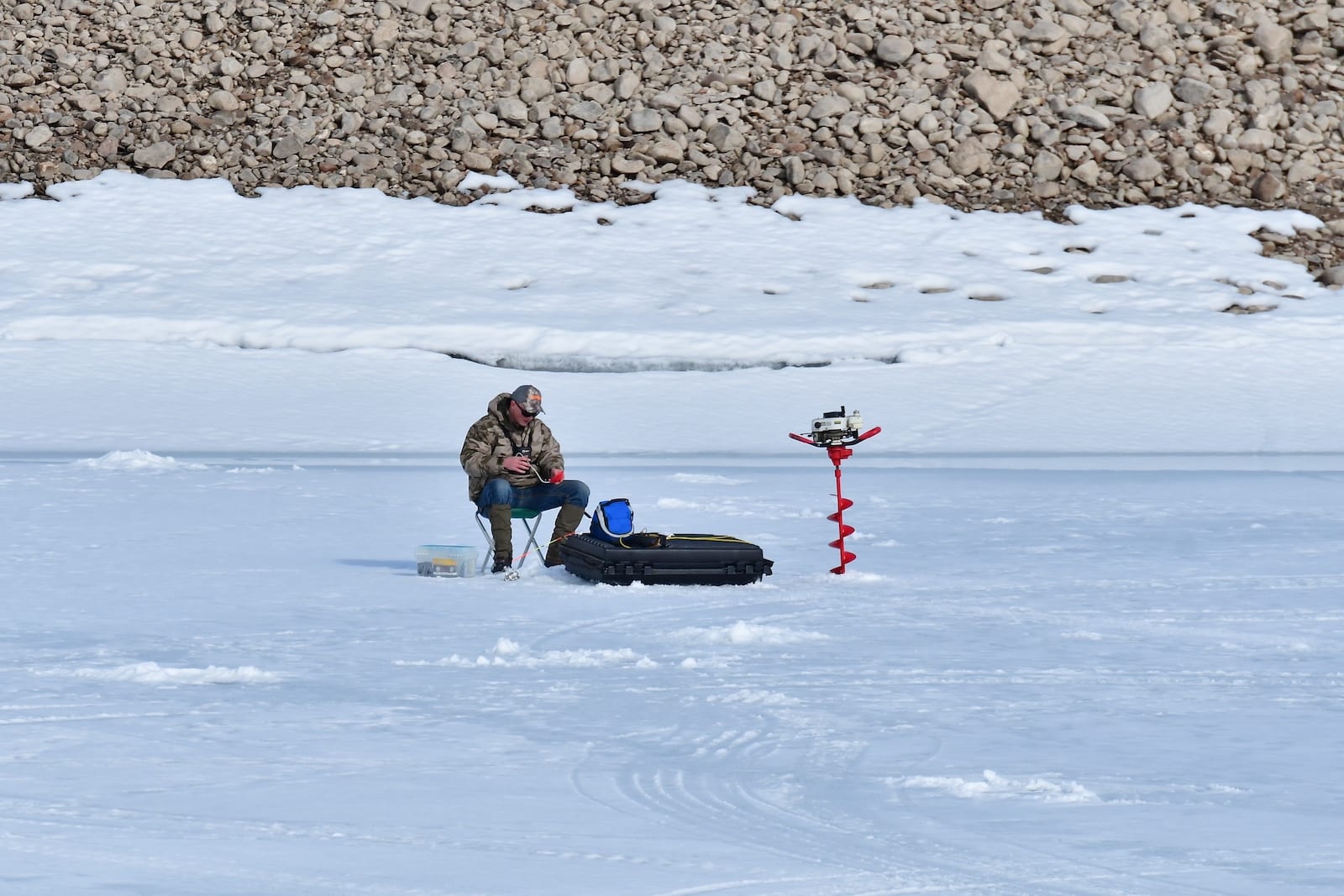 The largest body of water in the state second to Navajo Reservoir (which is mostly located in New Mexico), Blue Mesa Reservoir is big, beautiful, and packed with exciting fishing opportunities. As with any decent-sized lake or reservoir, your chances of nabbing the big ones dramatically increase when you fish by boat, and Blue Mesa Reservoir is no exception.
With multiple boat ramps and rental services, it's easy to bring motorized and non-motorized boats onto the water here.
Blue Mesa is the largest Kokanee Salmon fishery in the nation, and there are plenty of other species to be found here as well including behemoth Lake Trout and sizable Browns. Located an hour's drive south of town, this is obviously a popular fishing spot, but it's large enough to get lost in so you won't need to worry about overcrowding.
East River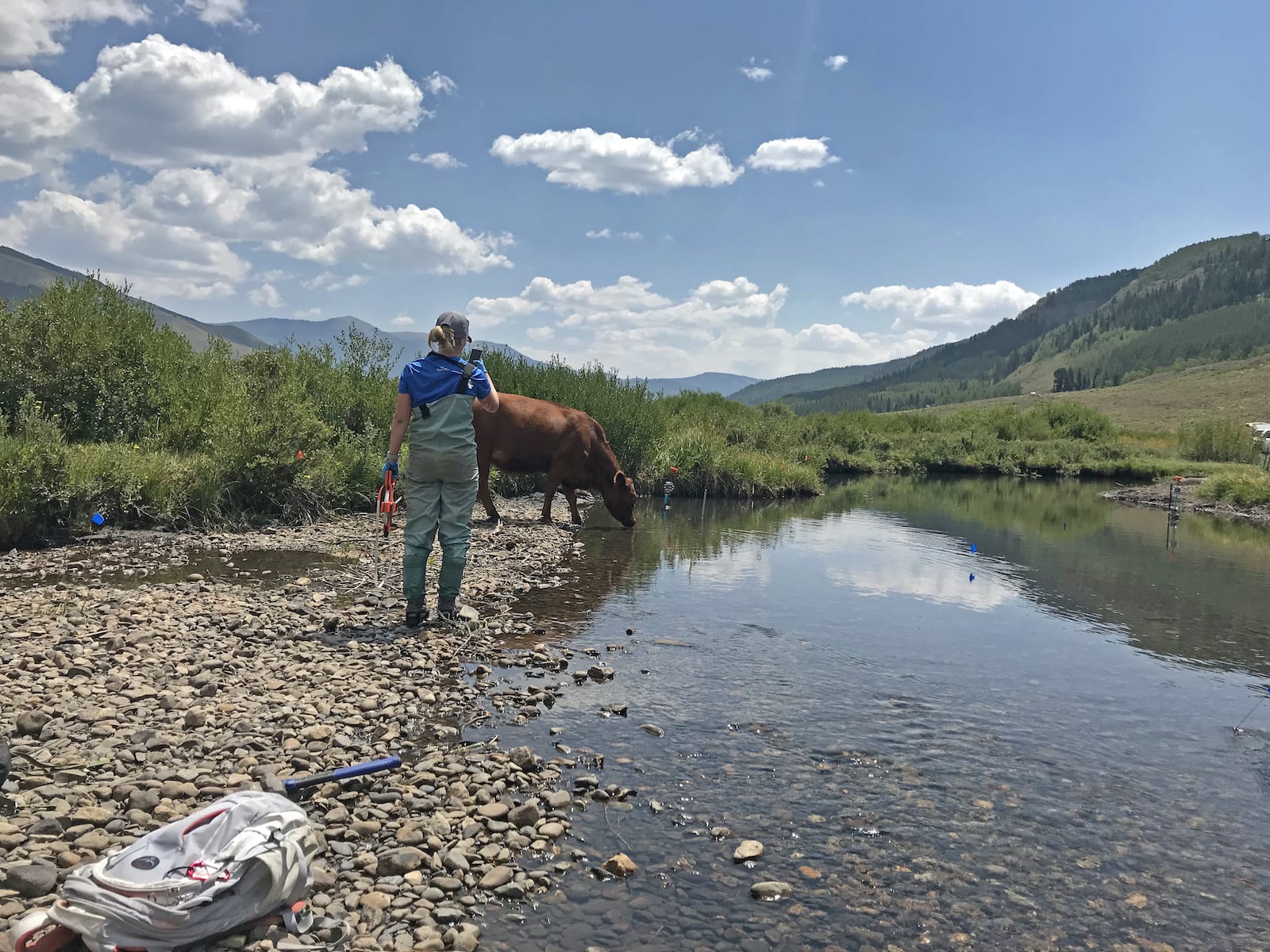 Surrounded by immense, snow-covered peaks and bucolic cattle country, the pristine and beautiful East River is loaded with exciting spots for fly and conventional fishing. Just 20 minutes south of town spanning from the Roaring Judy Fish Hatchery to roughly a mile south, you'll find designated Wild Trout waters, which are said to be packed with wild Brown, Cutthroat, and Rainbow Trout.
While the sections of the East River west of the ski resort boast some of the prettiest mountain landscapes in the state, local wisdom dictates that the river south of town extending to the confluence of the Taylor and Gunnison Rivers offers the best fishing opportunities you're likely to find.
Taylor Park Reservoir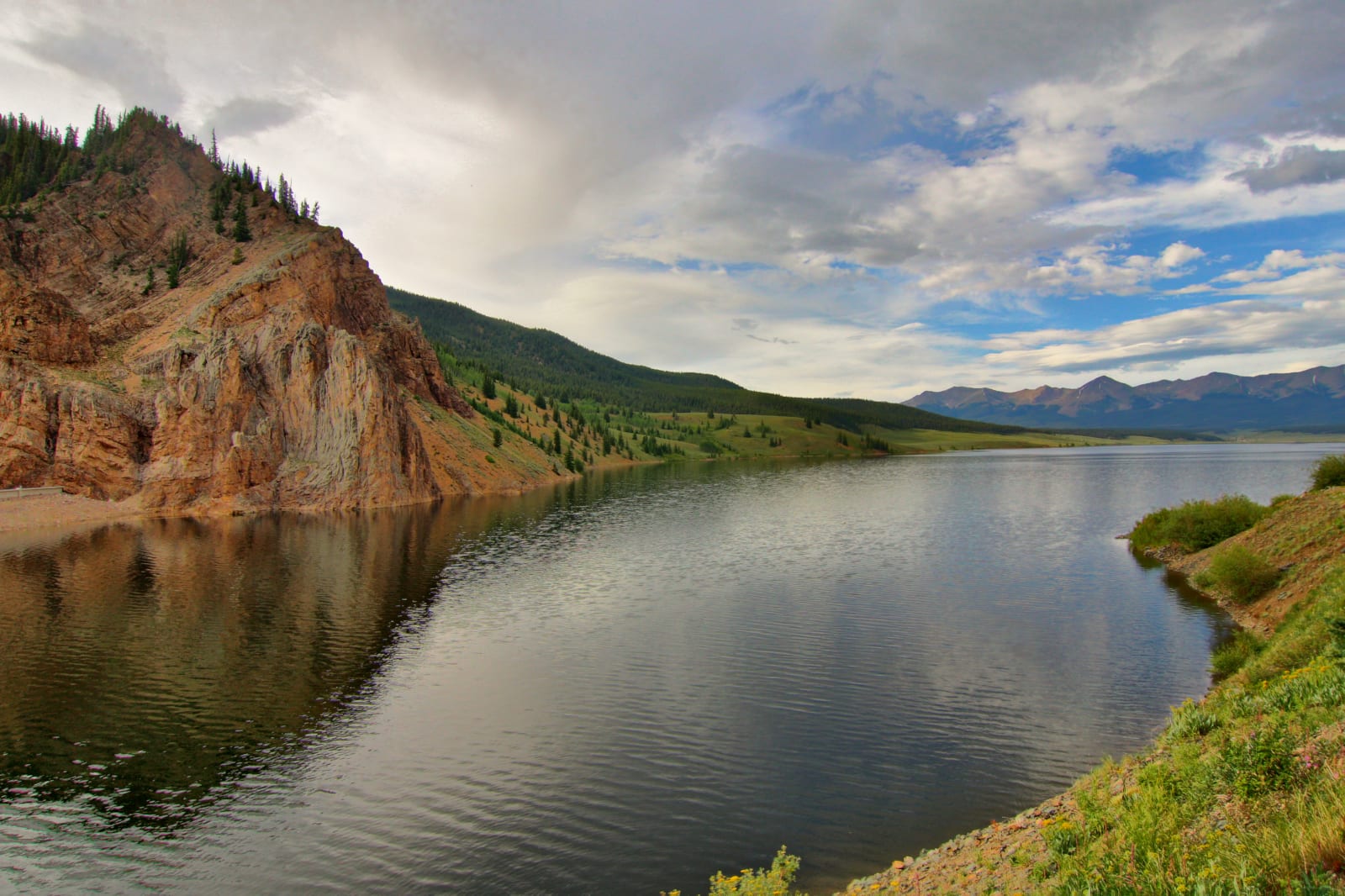 An hour east of town, this scenic reservoir is a prime spot for trying to catch Trophy Lake Trout and Rainbows. This 2,000-acre reservoir is easily accessible and offers helpful amenities like public restrooms, campsites, and a marina to make serious fishing trips easy.
Hundreds of thousands of fish are regularly stocked into Taylor Park Reservoir every year. So you can rest assured knowing your time here will probably be successful so long as you bring the right equipment and experience with you.
Lake Irwin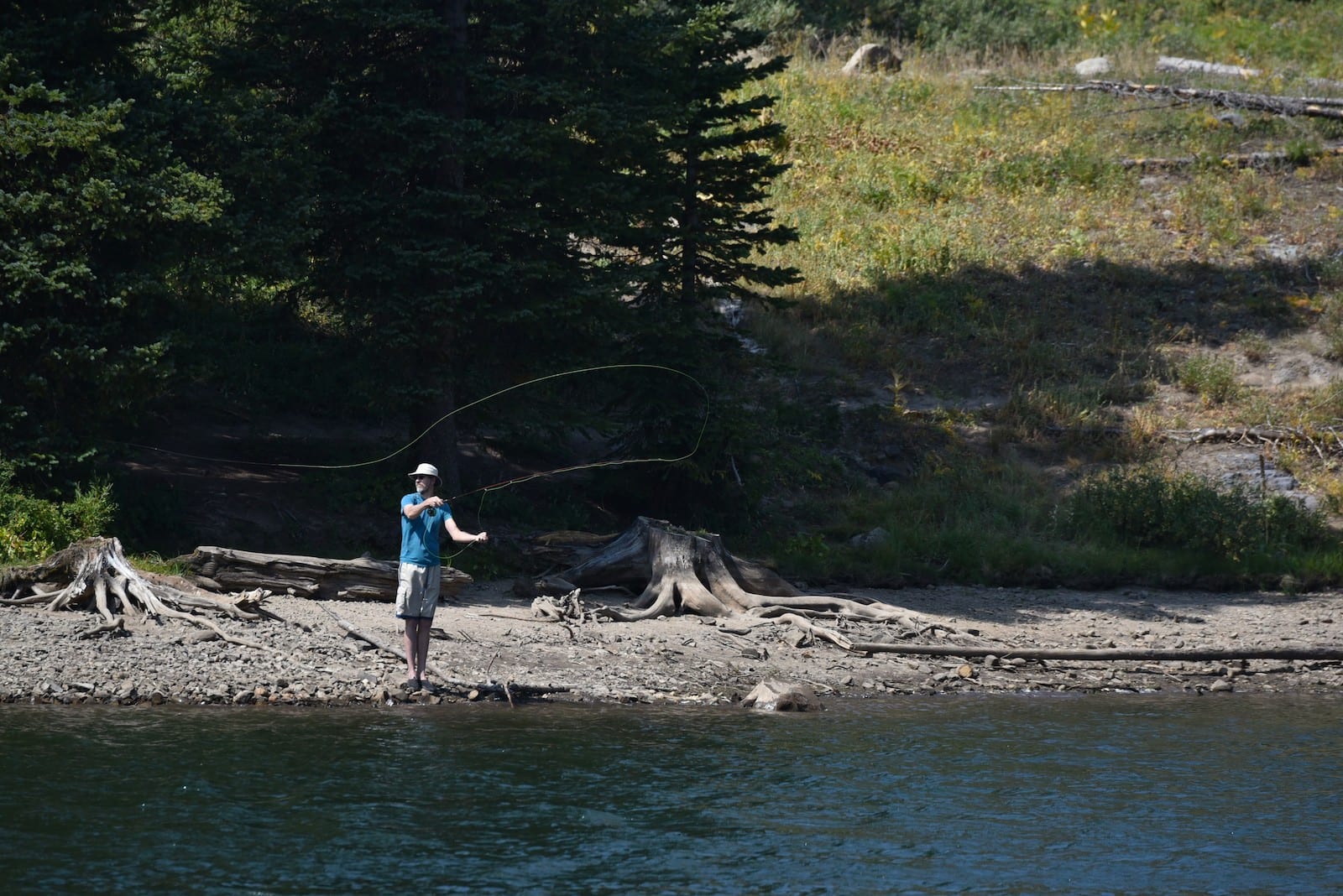 This pristine lake is perfect for casually taking a canoe out onto the water and pulling in Rainbow Trout with a couple of buddies. A 20-minute drive west from town is all it takes to get to this gorgeous, remote lake, which is locally loved for being a peaceful, uncomplicated place to fish. Introducing kids to fishing here isn't a bad idea, but Lake Irwin is a hugely rewarding place to fish regardless of your experience level and whether you have kids in tow or not.
A campsite offers close and easy access to the water if you're intent on getting up early and claiming a spot and upping your chances of nabbing the biggest Rainbows the excellent lake has to offer. Hop on Lake Irwin Trail, which winds past Lake Irwin to Copley Lake, 2.75 miles in length, for additional fishing.
Gunnison River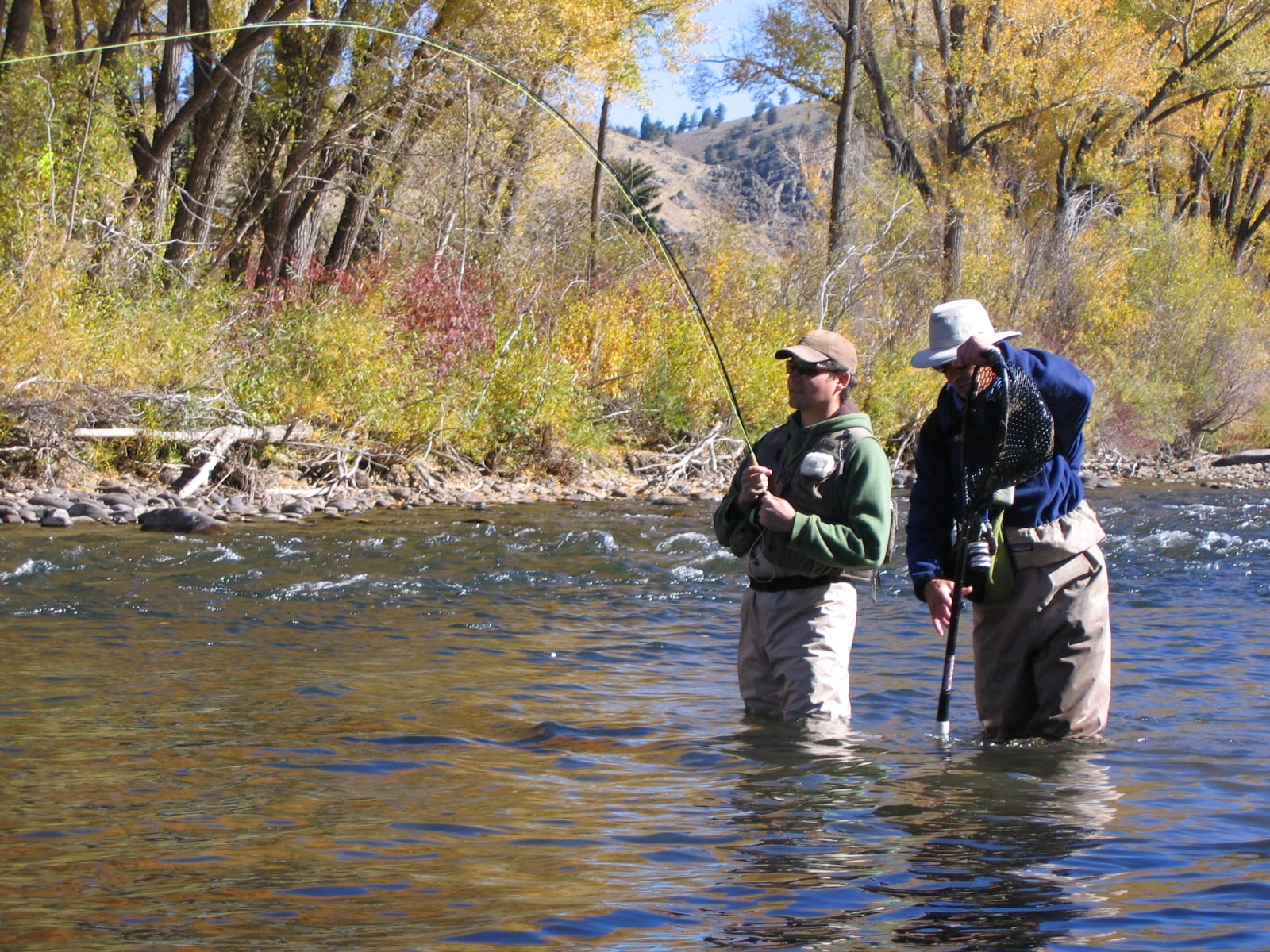 To access the most promising parts of this river, you'll need to drive at least an hour and a half from town. But doing so will reward you with the opportunity to fish Gold Medal-designated waters in one of the most captivating and surreal landscapes in the world. When a section of a river earns a coveted Gold Medal designation, it means the area is proven to be bursting with Trout.
The Gunnison's Gold Medal waters run from the Crystal Reservoir Dam through the Black Canyon of the Gunnison National Park northward to the Smith Fork confluence. Trophy Rainbows and Browns are known to frequent this part of the river, and in terms of natural beauty and potential for amazing fishing opportunities, it doesn't get any better than this.
If you're intent on staying closer to Crested Butte, there are plenty of stellar fishing spots closer to home as well. You can't go wrong with the Gunnison River.
Have a terrific time fishing around Gunnison County, Colorado! Remember to check local rules and regulations before casting your line.