Between large and publicized investments into the cultural landscape of the city and the unique natural beauty of its surroundings, Trinidad is quickly becoming one of southern Colorado's most exciting cities.
In addition to being a burgeoning hotbed for music and art, Trinidad is located near some exciting fishing opportunities ranging from rewarding rivers and reservoirs to serene natural lakes. If you live in town or are just passing through and want somewhere promising to fish, consider one of these recommendations around Trinidad.
List of the fishing lakes and rivers by Trinidad, CO:
Purgatoire River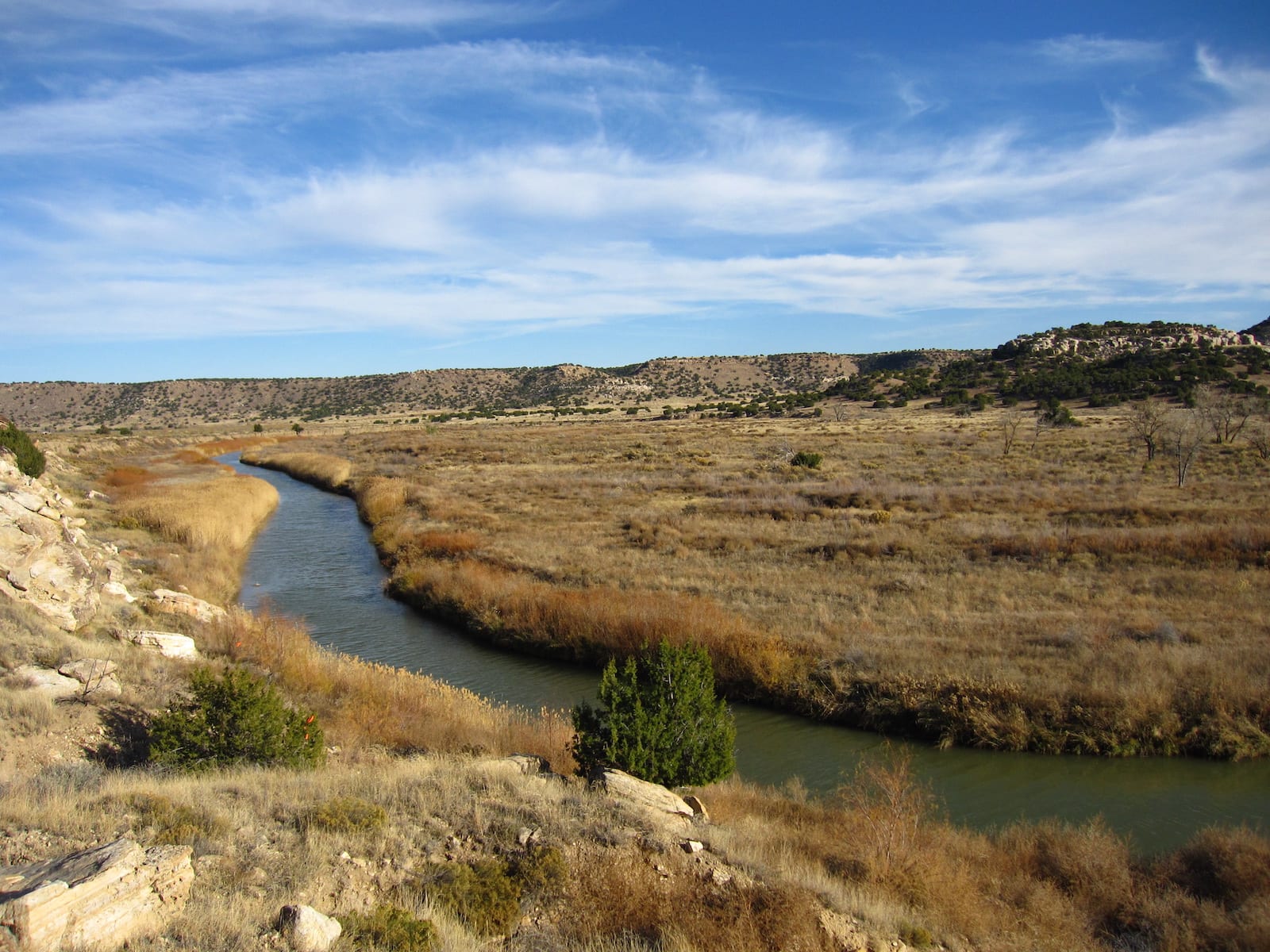 This gorgeous river begins high atop the majestic Sangre de Cristo mountains, winds its way through the heart of Trinidad, and eventually joins up with the Arkansas River out on Colorado's sprawling eastern plains. That's quite a bit of river to navigate, but if it's trout you're after, local anglers recommend setting your sites on the stretch of river between Stonewall and Weston located west of town.
The Purgatoire isn't Colorado's most accessible river for inexperienced anglers, but it's said to host strong numbers of Brown, Rainbows, and Cutthroat Trout.
Canadian River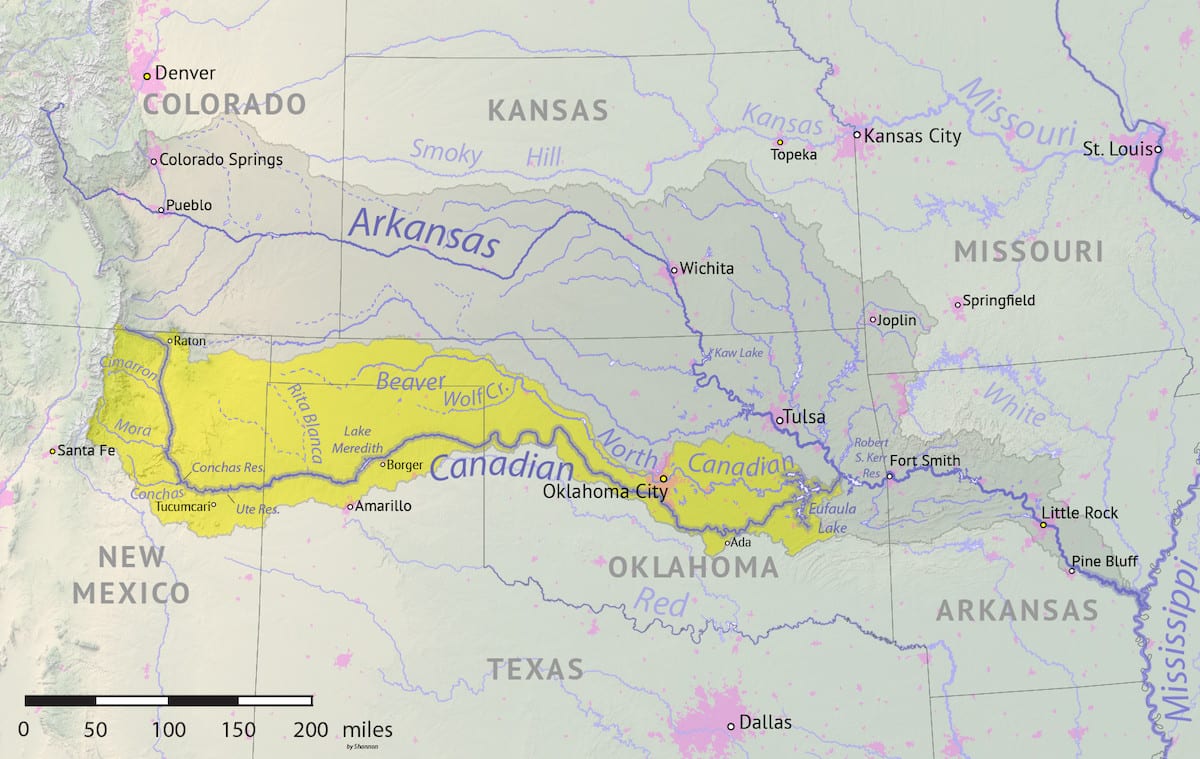 Just north of the New Mexico border lies the headwaters of the Canadian River, which hosts an impressively diverse population of fish species ranging from White Sucker to Catfish to the artfully speckled and majestic Rio Grande Cutthroat Trout.
With the closest section of this river sitting at an hour and a half's drive from Trinidad, it's not quick or convenient to access. But anglers who make the trek are rewarded with excellent fishing opportunities in a serene, rewarding setting.
Monument and North Lakes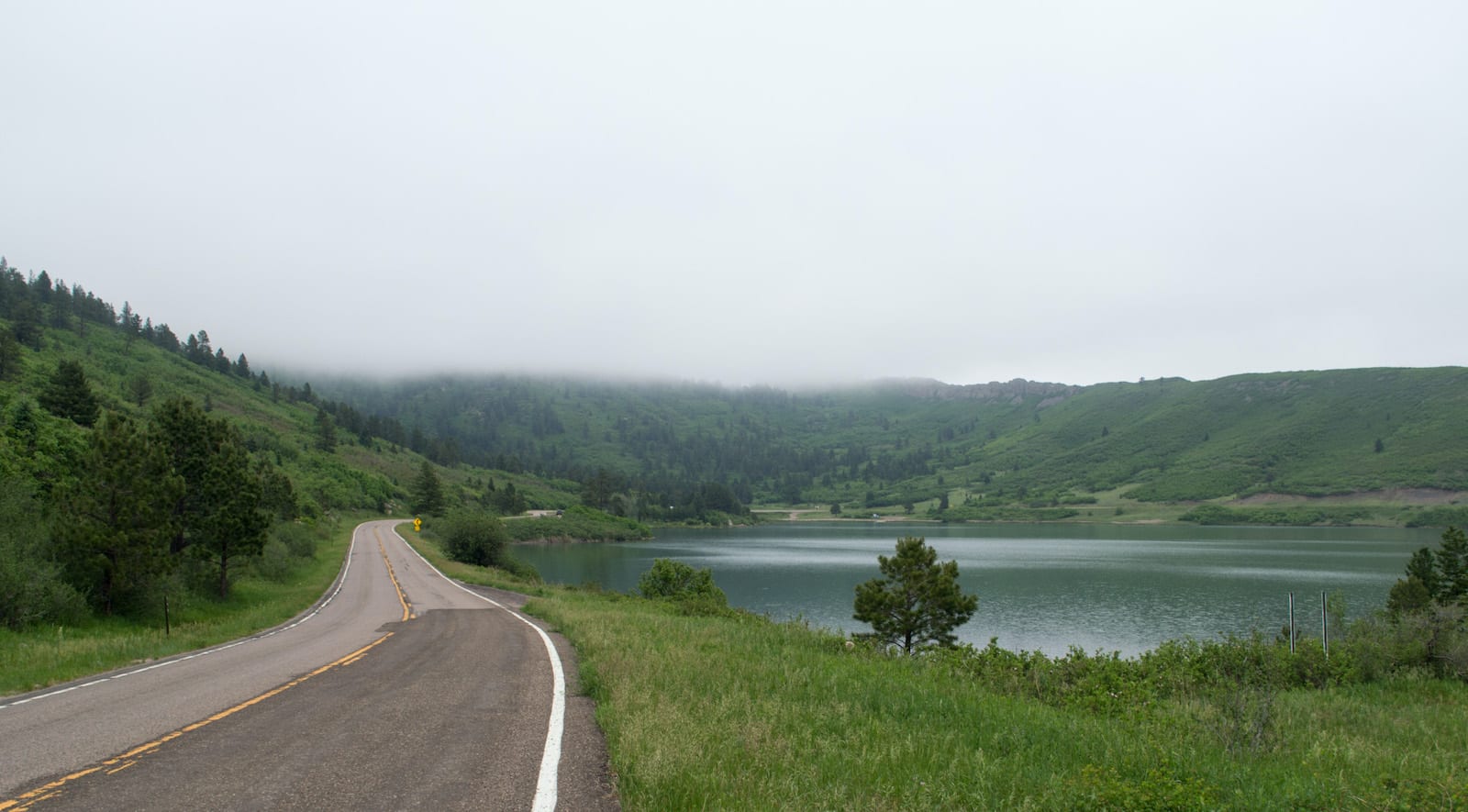 An hour's drive west of town, the Monument and North Lakes provide excellent opportunities for fishing in peaceful and scenic outdoor settings. While these quaint lakes won't provide the challenging fishing conditions that some experienced anglers are looking for, between their manageable sizes and modest amenities offered like public restrooms and a boat ramp, they're ideal for young kids and friends getting together for a low-maintenance fishing trip experience.
If you want to extend your trip into a weekend getaway, consider booking a room at the Monument Lake Resort, which conveniently sits right next to the water.
Lake Maloya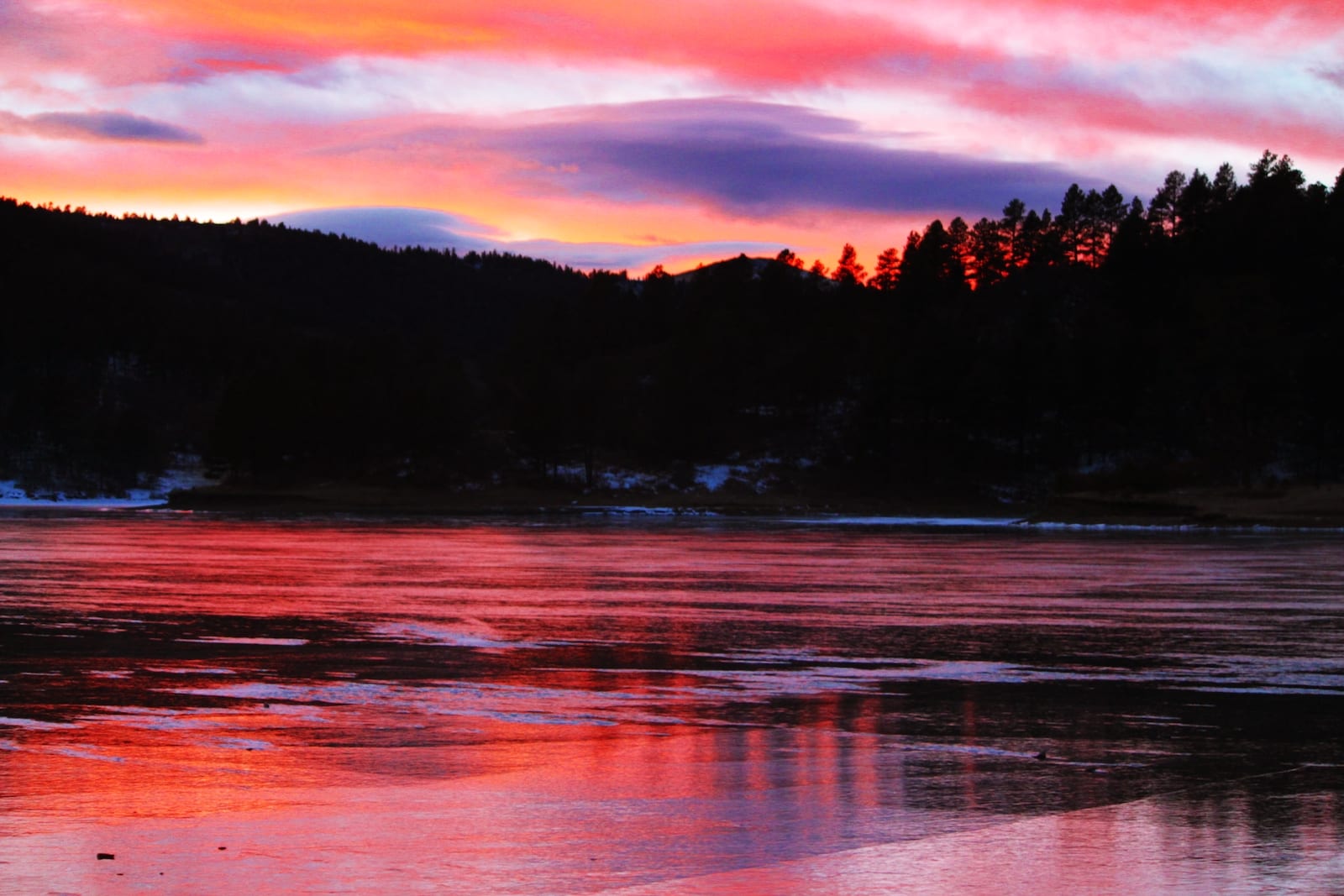 At the north end of New Mexico's lush and stunningly gorgeous Sugarite Canyon State Park sits Lake Mayola, which doubles as a prime fishing spot for Rainbows and a peaceful place to spend a weekend. Located an easy 40-minute's drive south of Trinidad just beneath the state line, Lake Maloya only allows non-motorized boats, which means the silent nature of this scenic body of water is perfect for catching large, unsuspecting fish.
There are plenty of places to camp here if you're intent on waking up at the crack of dawn to start your day on the water.
Lathrop State Park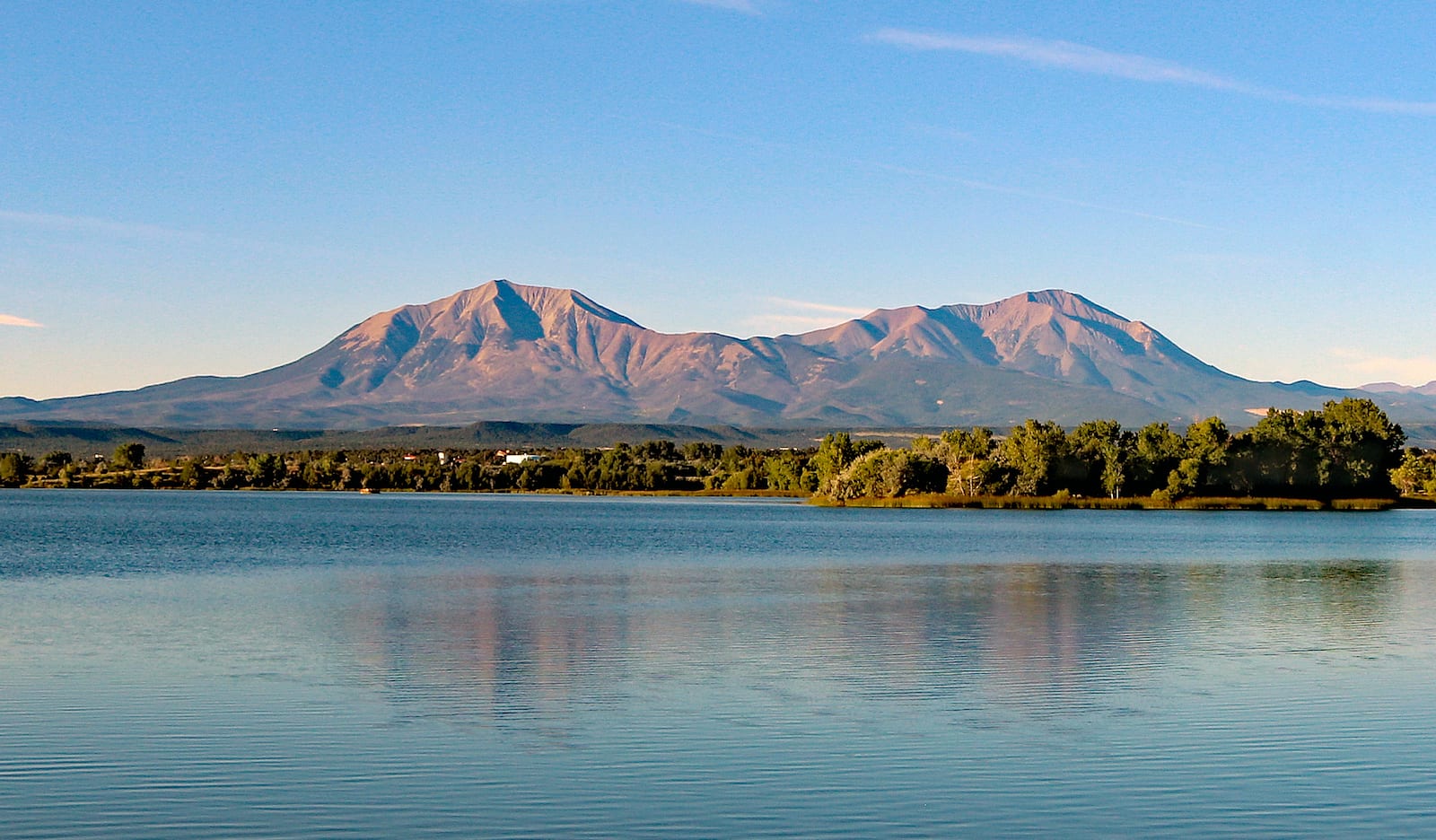 Consisting of two modestly sized lakes located just west of Walsenburg and 45 minutes north of Trinidad, Lathrop State Park is worth a visit if you're into Trout and Northern Pike. But if that hasn't sold you, consider the fact that Horseshoe Lake is locally famous for hosting some truly impressive Tiger Muskies––the current local record is 46 inches long and weighed a whopping 25 pounds.
This place obviously doesn't top the list when it comes to scenic fishing destinations in southern Colorado. However, it is easily accessible, offers campsites and other amenities, and offers the opportunity to reel in some truly massive fish.
Trinidad Lake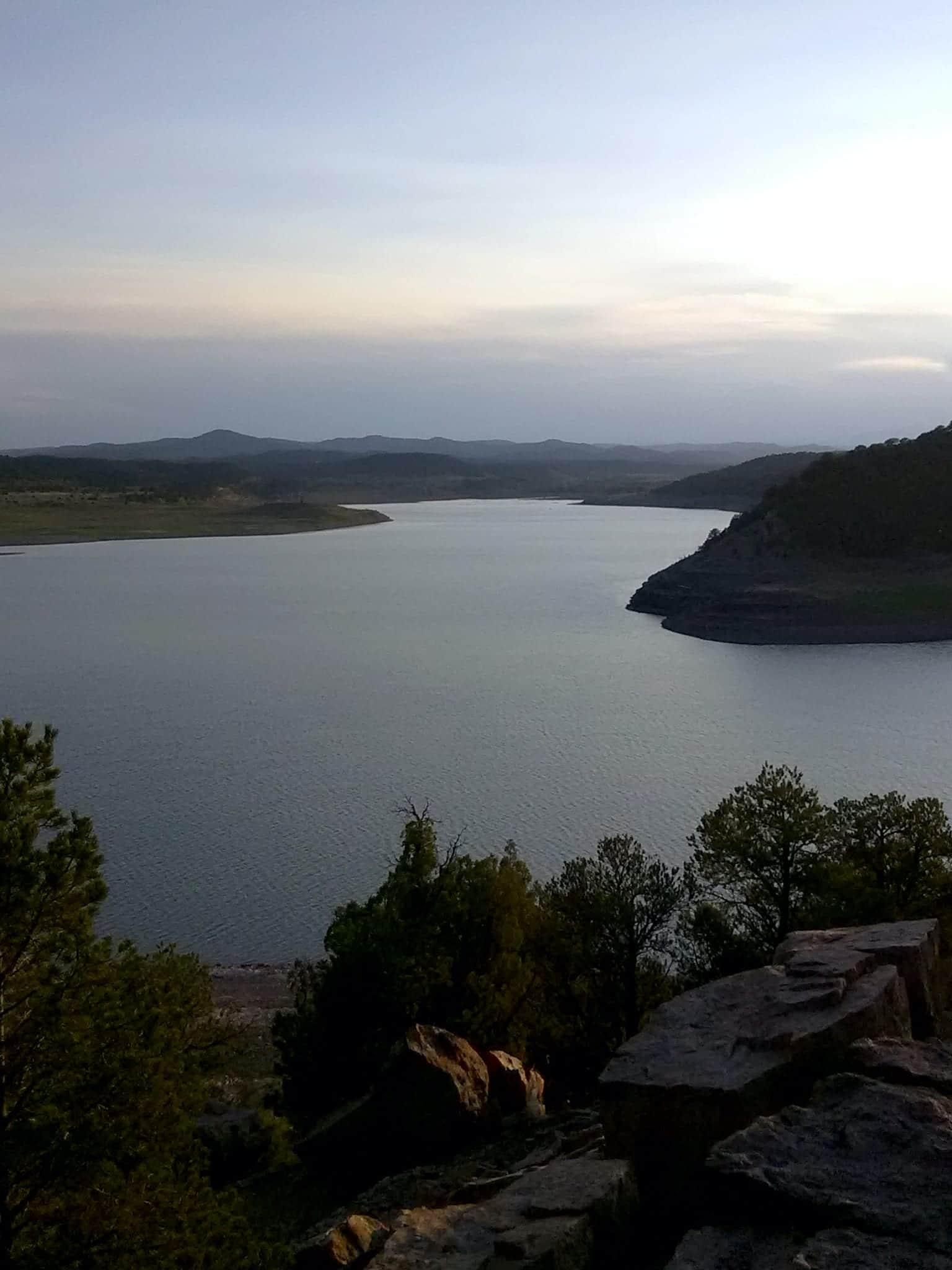 Between the multiple fishing tournaments hosted here annually and the astounding figure of 50,000 trout its stocked with each year, Trinidad locals don't need to travel far to access great fishing opportunities. The main feature of Trinidad Lake State Park, this impressive body of water offers the sort of amenities and activities you'd expect, like campsites and public restrooms along with ones that may surprise you, like archery.
With its close proximity to town, Trinidad Lake sees a good amount of traffic on an average summer weekend, but is large enough to find uncrowded areas to fish in. Shore fishing here is ideal for inexperienced and you anglers, while fishing by boat will give you access to the lake's largest fish.
Bear and Blue Lakes
Located high in the Cucharas River Valley, these lakes might be small, but they're incredibly scenic and are locally known to be excellent spots for trout fishing. It'll take a commitment to get here in the form of an hour and a half drive from town, but the route here boasts excellent views of the Spanish Peaks Wildness Area, and there are multiple campsites to choose from when you arrive.
This place offers great fishing conditions set in one of the state's most beautiful and rewarding backdrops.
Wahatoya Lake Reservoir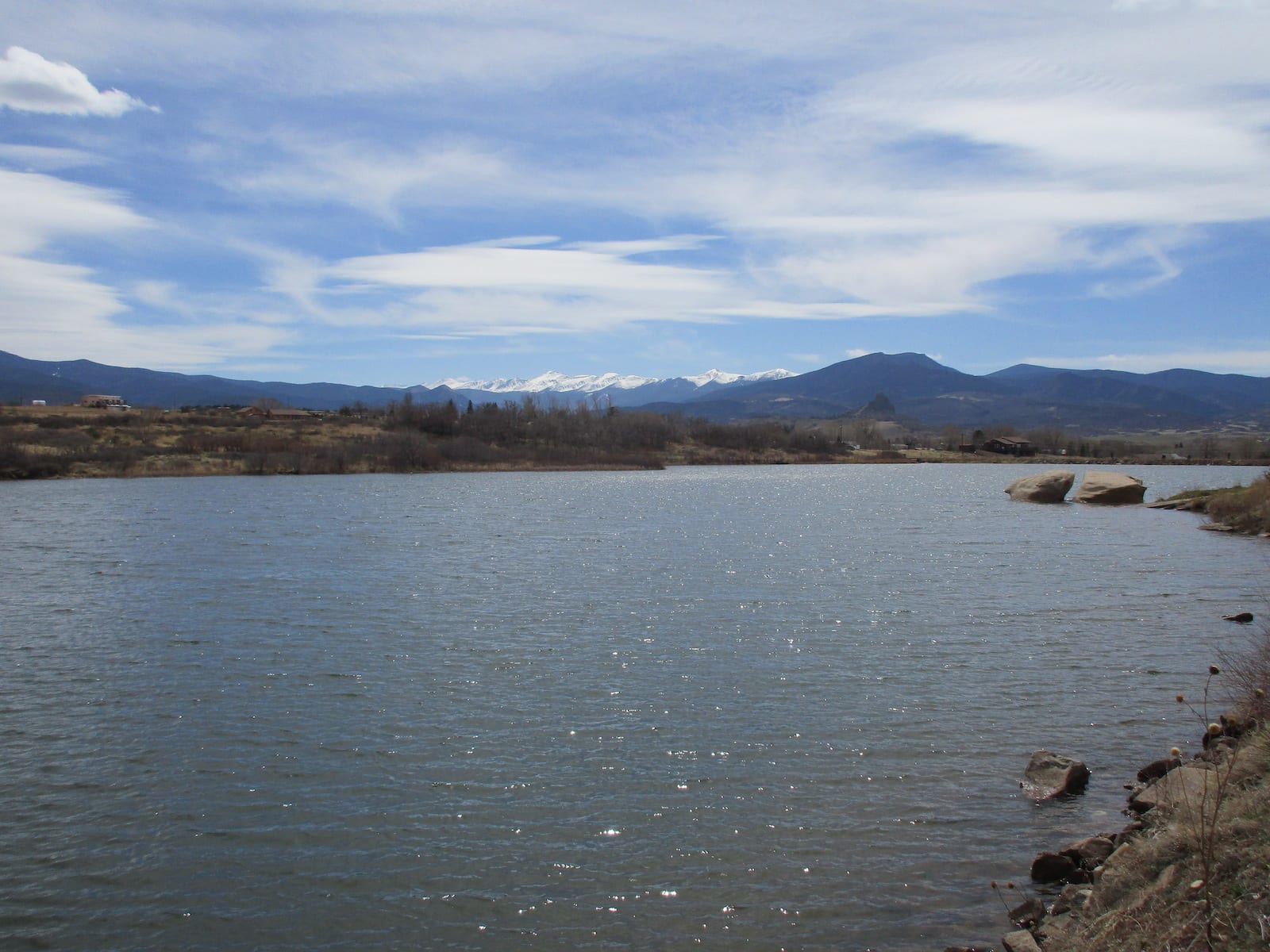 This reservoir borders the small and charming community of La Veta and is a lot prettier than you might imagine for being so close to town. Between stellar mountain views, easy accessibility, and loads of cold and warm water fish ranging from Cutthroat and Brown Trout to Largemouth Bass, Crappie, and Perch, the Wahatoya Lake Reservoir and surrounding smaller lakes will give you a lot of bang for your buck.
At just under an hour's drive north, it's a place easy to get away for a quick afternoon fishing trip, and there are RV parks and quaint lodges in town if you're so smitten with this spot that you'd prefer to stay the night. Plus there's several other smaller lakes also located in the town of La Veta, including Daigre Reservoir just north of Wahatoya Lake Reservoir, and just south are La Veta Town and La Veta Lake North reservoirs.
And, as a bonus, the lakes at Lathrop State Park are located just northeast of La Veta, so one drive gives you access to two promising fishing spots.
Bosque del Oso State Wildlife Area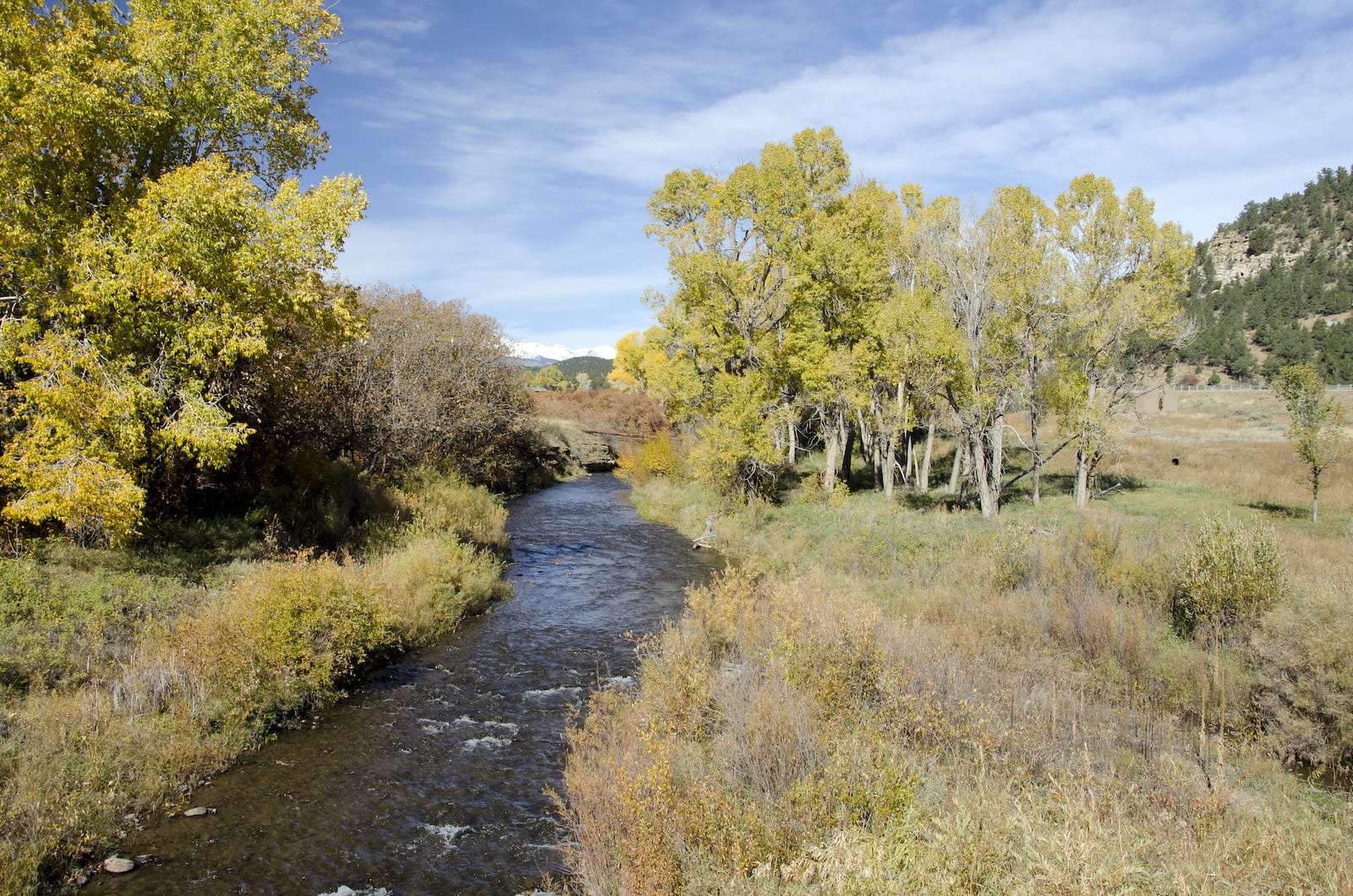 Serene, uncrowded, and easy on the eyes, the South Fork of the Purgatoire River running through the Bosque del Oso State Wildlife Area is a challenging and endlessly rewarding place to fish. Just 40 minutes southwest of Trinidad, this is an ideal place for dispersed camping under the stars and unencumbered fly fishing.
However, fishing here between Labor Day until just before Memorial Day Weekend is prohibited, and other regulations are in place to protect native fish populations.
Those are some of the best places to fish around Trinidad, Colorado! Read up on the local regulations before fishing to make sure you're legit. And naturally, everybody 16 years and older will need a valid Colorado fishing license. Good luck!